Eric Tabuchi & Nelly Monnier
Atlas des Régions Naturelles Vol.3
Photographers Eric Tabuchi and Nelly Monnier will be in Brussels on Friday 4 November 2022 to present the third volume of their "Atlas of Natural Regions". The meeting will take place on the ULB campus in Flagey, in the Victor Bourgeois auditorium, 19 Place Eugène Flagey (1050) from 6pm to 9pm.
The Atlas des Régions Naturelles is a singular photographic adventure, as much by its dimensions as by its duration. Begun in 2017, its ambition is to document the 450 natural regions or "countries" that make up the French territory in an equal manner.
By criss-crossing these small geographical and cultural entities and cultural entities that have sometimes fallen into disuse in the face of Nelly Monnier and Eric Tabuchi collect the visual elements of what makes up a region. They combine the particularities of man – traditional architecture, place names, local aesthetics, traces of history – and natural motifs, such as relief, landscapes, colours, vegetation, etc.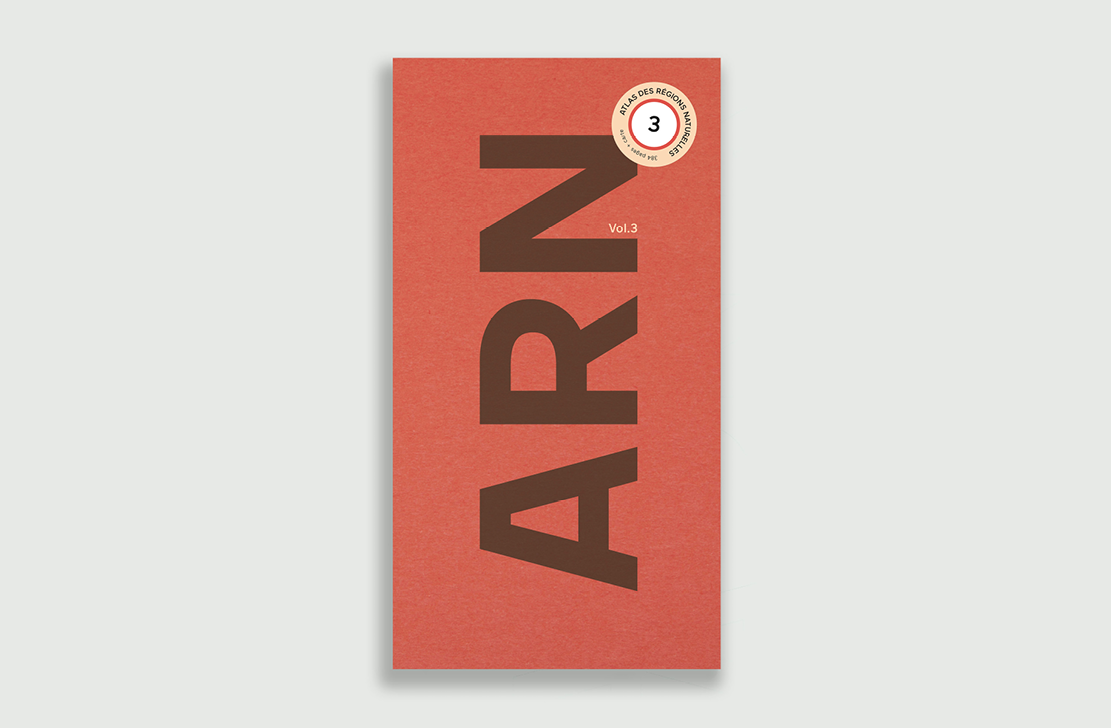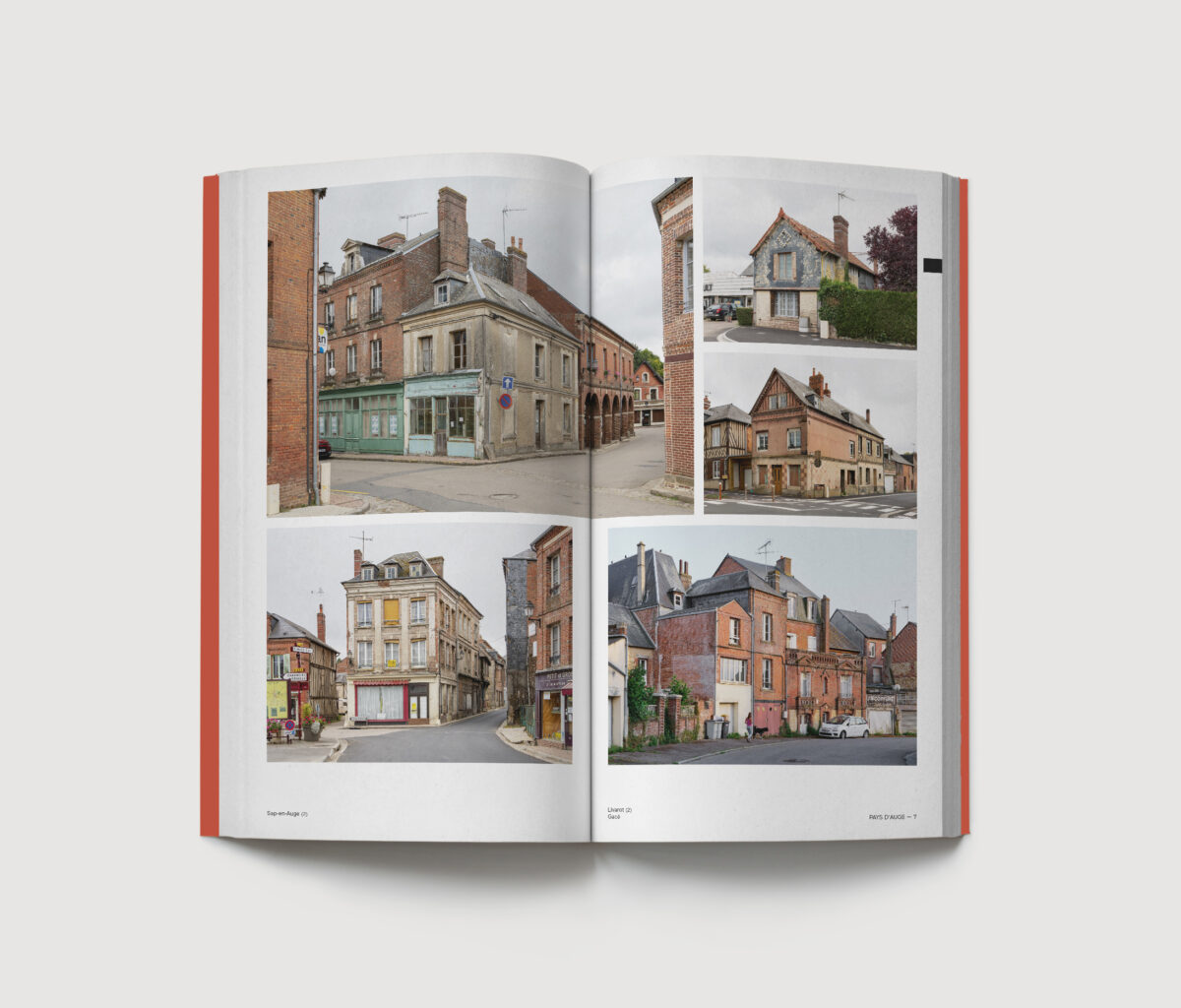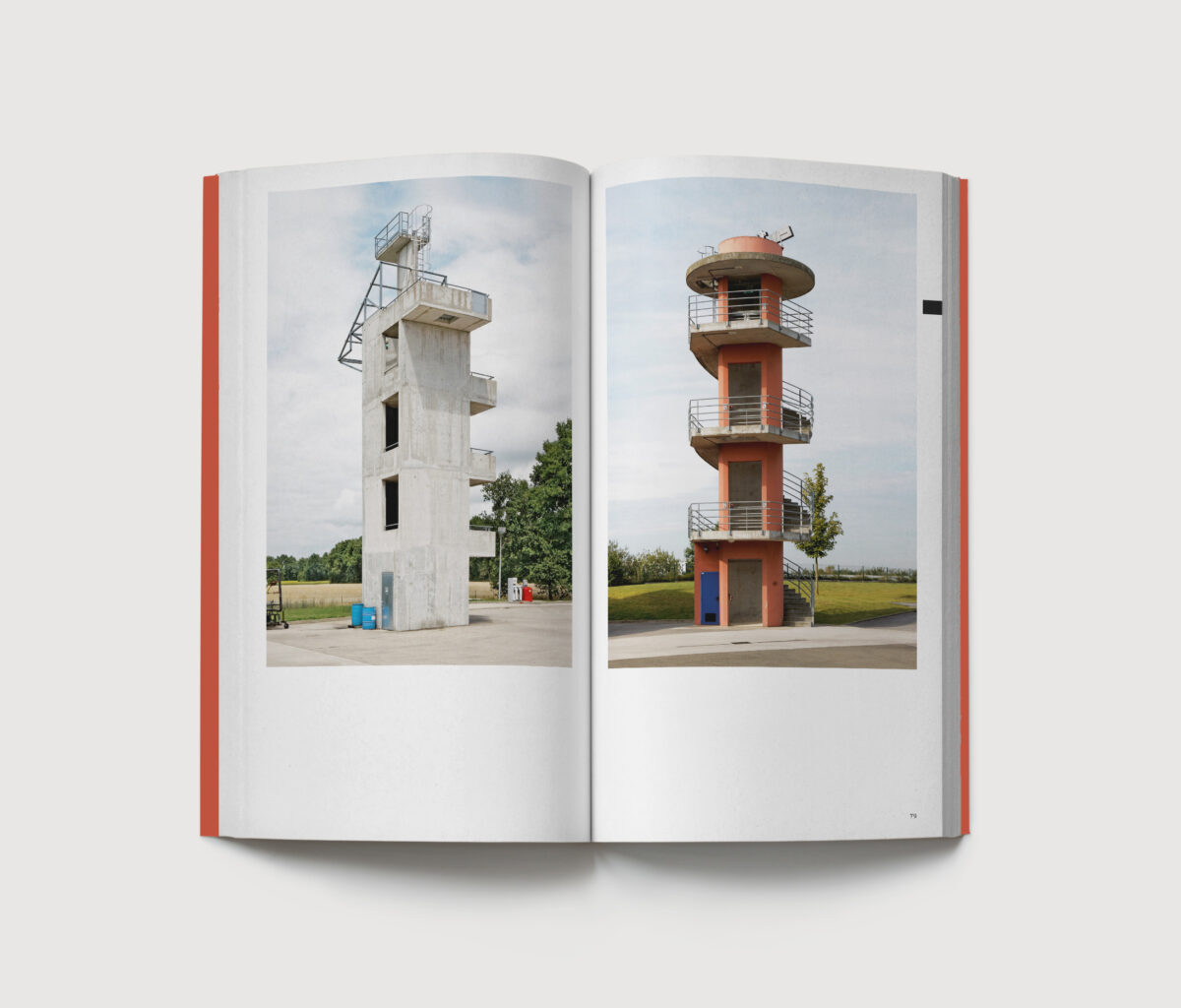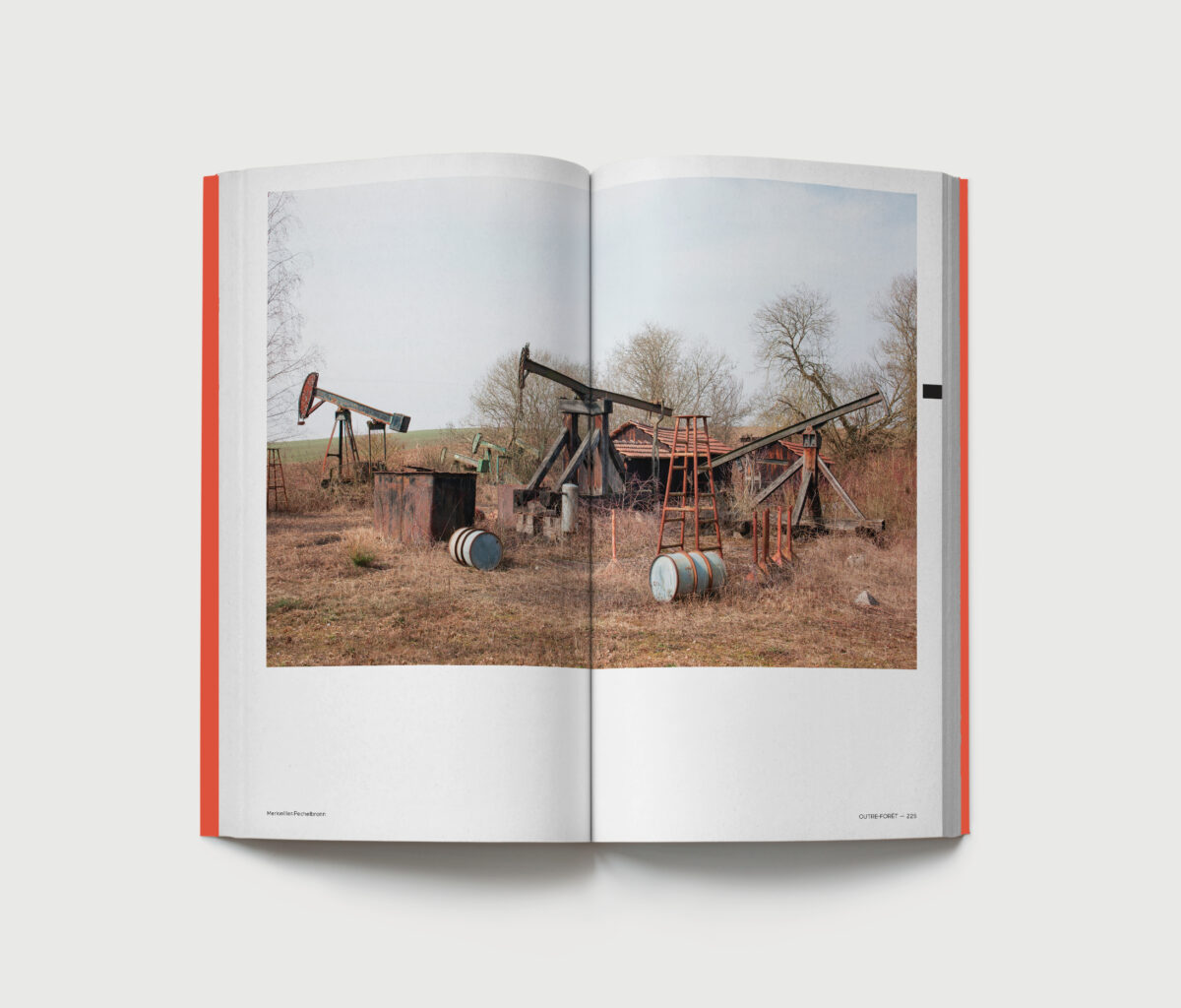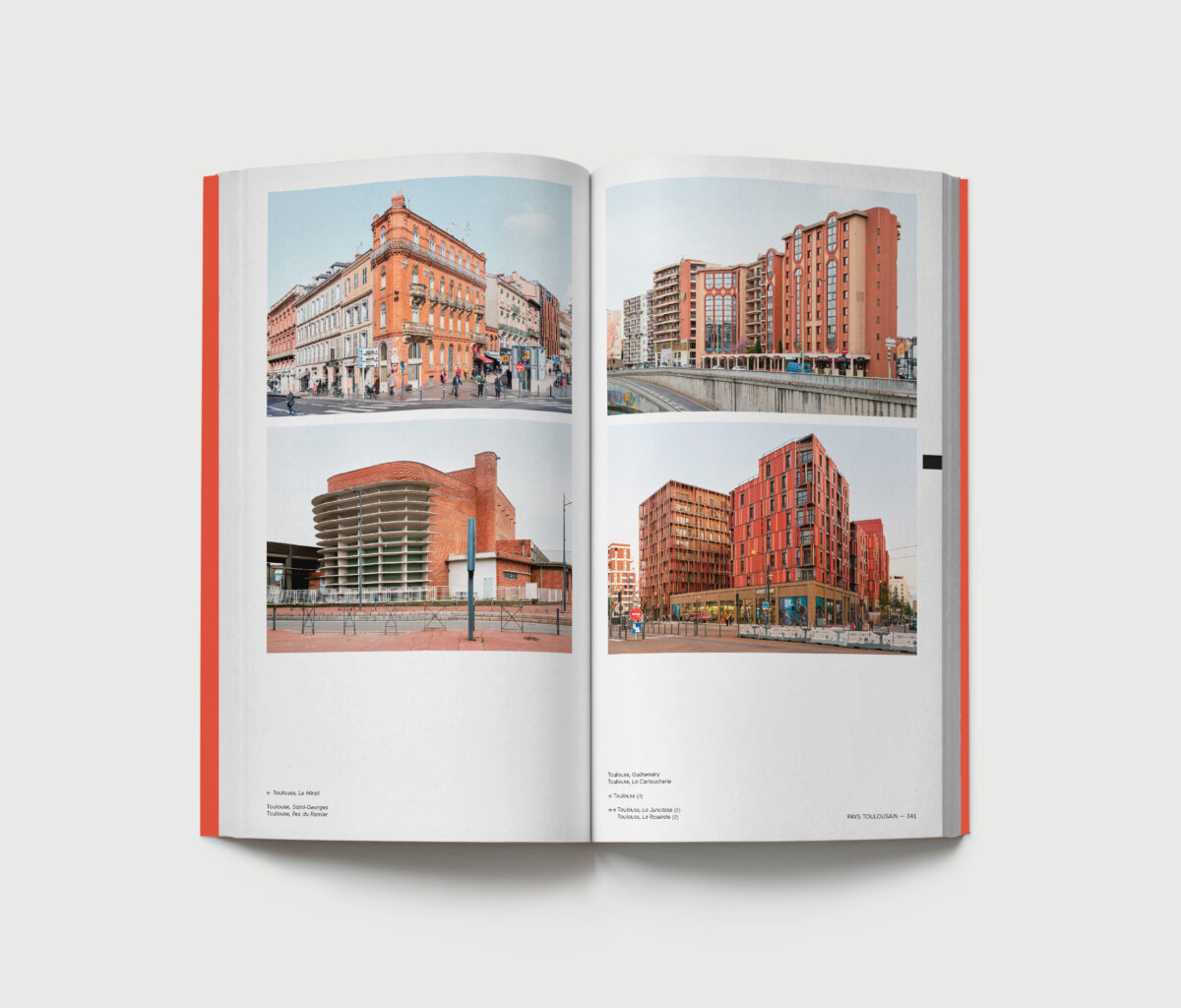 An editorial as well as a photographic adventure, each volume of ARN is carefully co-edited by Editions Poursuite and the GwinZegal Art Centre in the purest tradition of the Atlas: 16 chapters following each other at the rhythm of three regions followed by a theme. On 384 pages, more than 600 images tell the story of architecture as well as its relationship to the landscape. Thematic entries function as formal typologies (e.g. Training Architectures, Discotheques, Public Geometries and Infrasculptures for volume 3) and a map serves as an index for each volume.
Biography
After studying sociology, where he discovered the work of August Sanders, Eric Tabuchi began his photographic work. In 1999, together with other artists, he founded the Glassbox collective in Paris, with whom he participated in numerous exhibitions. From 2007, Éric Tabuchi published several books – Hyper Trophy, Twentysix abandoned gazoline stations, Alphabet truck – with Florence Loewy.
He has exhibited at the Palais de Tokyo, the Confort Moderne and the Abattoirs. Since 2012, he has been working on the Atlas of Forms. In 2017, he began the Atlas des Régions Naturelles, a project he intends to carry out over the next few years.
Born to a Japanese father and a Danish mother, his work revolves around the notions of territory, memory and identity. Architectural typologies are the main focus of his work. In addition to his photographic practice, Eric Tabuchi produces objects and installations. (source: CNAP)
Nelly Monnier was born in 1988 and lives and works in the Ain and Essonne regions of France.
After a rural childhood and film studies in Bourg-en-Bresse, she obtained a DNSEP at ENSBA Lyon in 2012. She then presented her work, in which painting, drawing and storytelling address the relationship between architecture, decoration and landscape, at the Creux de l'enfer (Thiers), at the Fabre Museum in Montpellier following the award of the Félix Sabatier prize, at the IAC (Lyon/Villeurbanne) in 2013 and then in Singapore in 2015, at the Salon de la Jeune Création in 2017, and recently at the 22,48m2 gallery (Paris), at the Metaxu (Toulon) and at the Cantine (Belfort). Her practice is nourished by numerous "local" trips, notably for the Atlas of Natural Regions project (archive-arn.fr) that she is conducting with Eric Tabuchi.