Bookshop
Bookshop
A Mycological Foray Variations on Mushrooms
Imagined as an extended mushroom-foraging expedition, John Cage: A Mycological Foray gathers together Cage's mushroom-themed compositions, photographs, illustrations and ephemera. Indeterminacy Stories and other writings by Cage are interwoven throughout the first volume within a central essay examining Cage's enduring relationship with mycology. Also included is a transcript of Cage's 1983 performance, MUSHROOMS et Variationes. The second volume is the inaugural reproduction of Cage's 1972 portfolio, Mushroom Book, authored in collaboration with illustrator Lois Long and botanist Alexander H. Smith. Readers are thus drawn through the landscape of Cage's mycologically centred oeuvre and interests, discovering assorted works, images, compositions, philosophies and ephemera, as one might encounter assorted fungi and flora while foraging.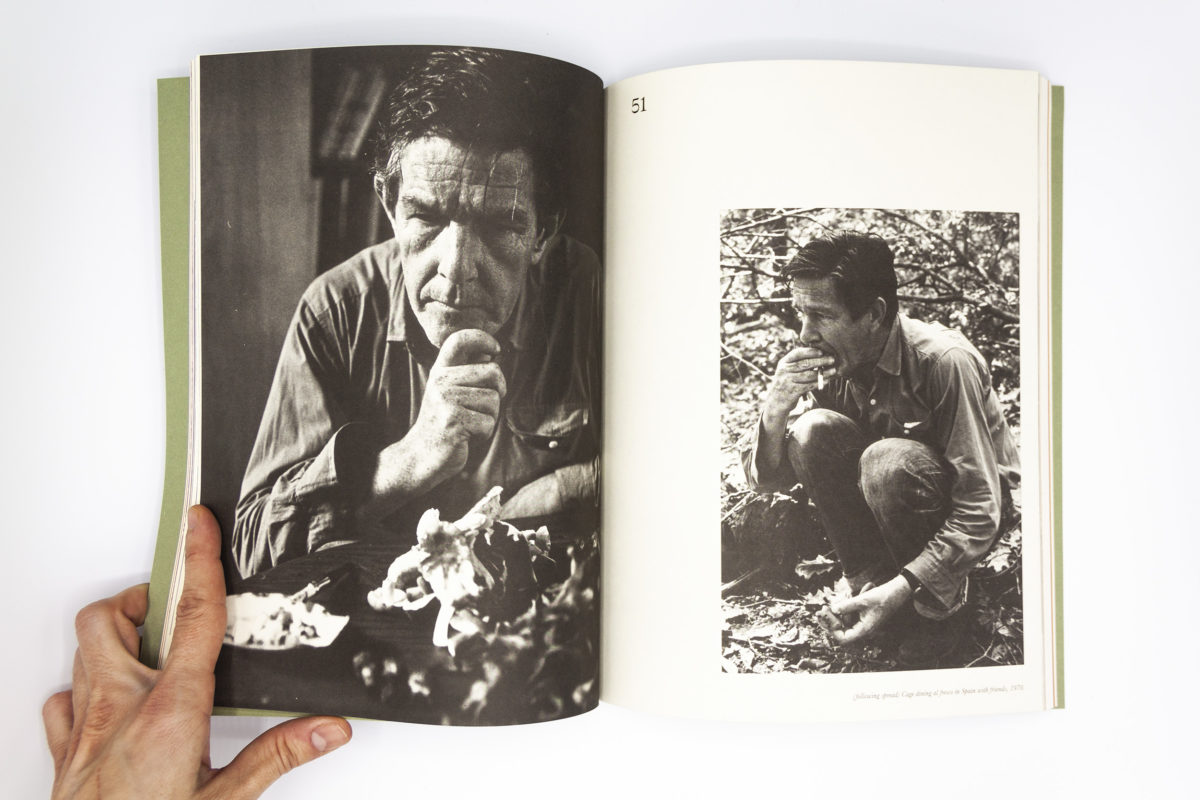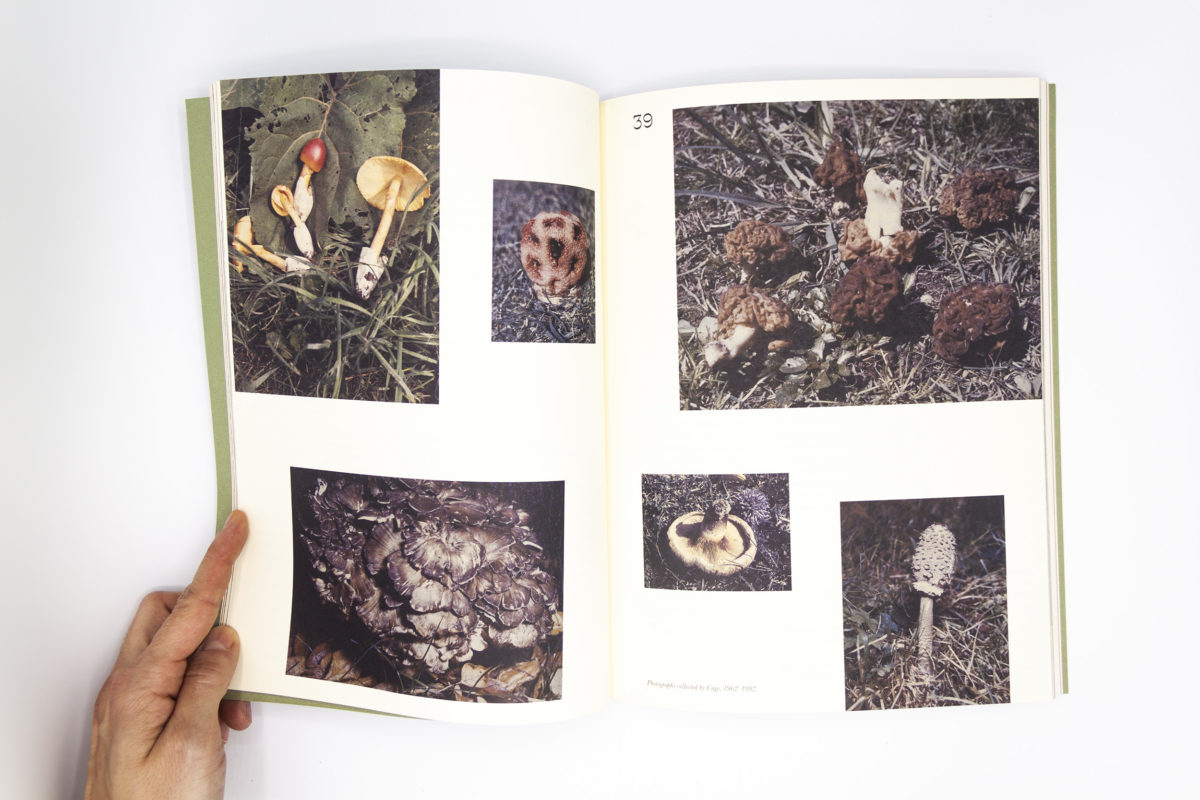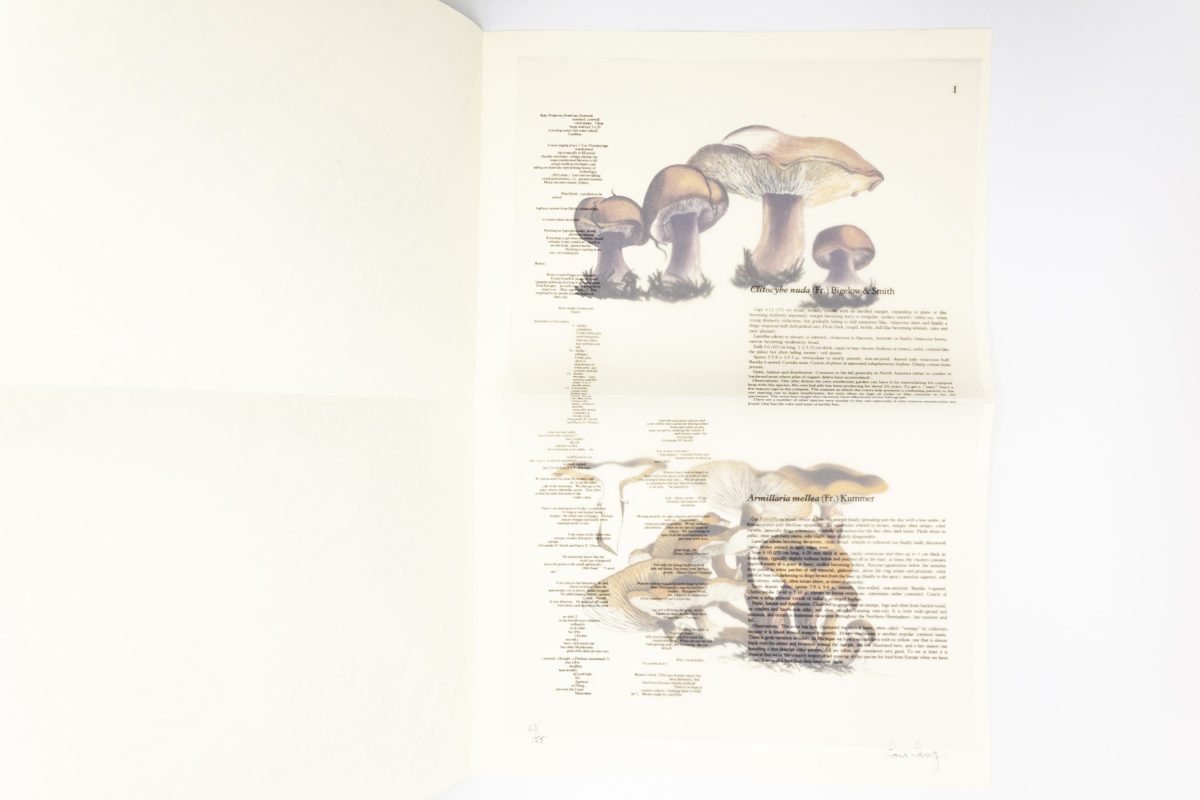 Lois Long, Alexander H. Smith
Atelier Editions

Language

English

Release

2020

Format

27.9 x 20.3 cm

ISBN

9781733622004
Delivery time
7 BUSINESS DAYS
Following the move of our shop to 9 & 39 Rue Lesbroussart, orders are likely to have a significant delay. Thank you for your understanding.