Bookshop
Bookshop
David Hockney
A Year in Normandie
Since the beginning of 2019, the British painter David Hockney has initiated a new chapter in his artistic creation. His house, garden and the countryside of the Pays d'Auge have become his favourite motifs, painted on iPads, a technique he has been using for over ten years.
While the world stands still, Hockney has produced over a hundred images in the space of a few weeks. This technique allows him to capture the image quickly and accurately. In the manner of the Impressionists, he captures the effects of light and climatic changes with dexterity but with a bright and vivid palette, with compositions in juxtaposed flat tones with pop accents. The days tick by, the confinement ends and spring gives way to summer, autumn and winter. Hockney has not only painted spring, but an entire year, which he dematerialises with a new tool.
Presented in the main gallery of the Musée de l'Orangerie, A Year in Normandy shows this succession of seasons in the form of a frieze over 90 meters long, echoing Monet's Water Lilies. This book, which includes a previously unpublished interview with Cécile Debray, is presented in the form of a leporello that restores the exceptional work in all its breadth.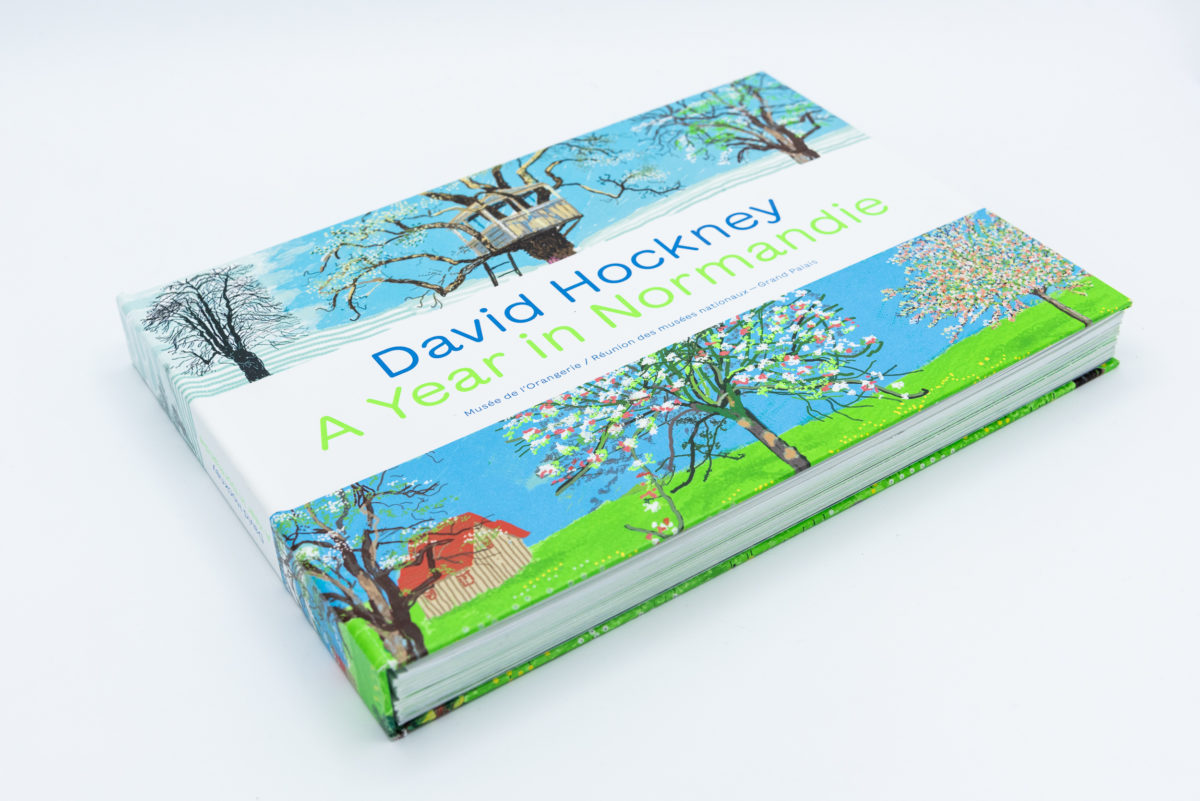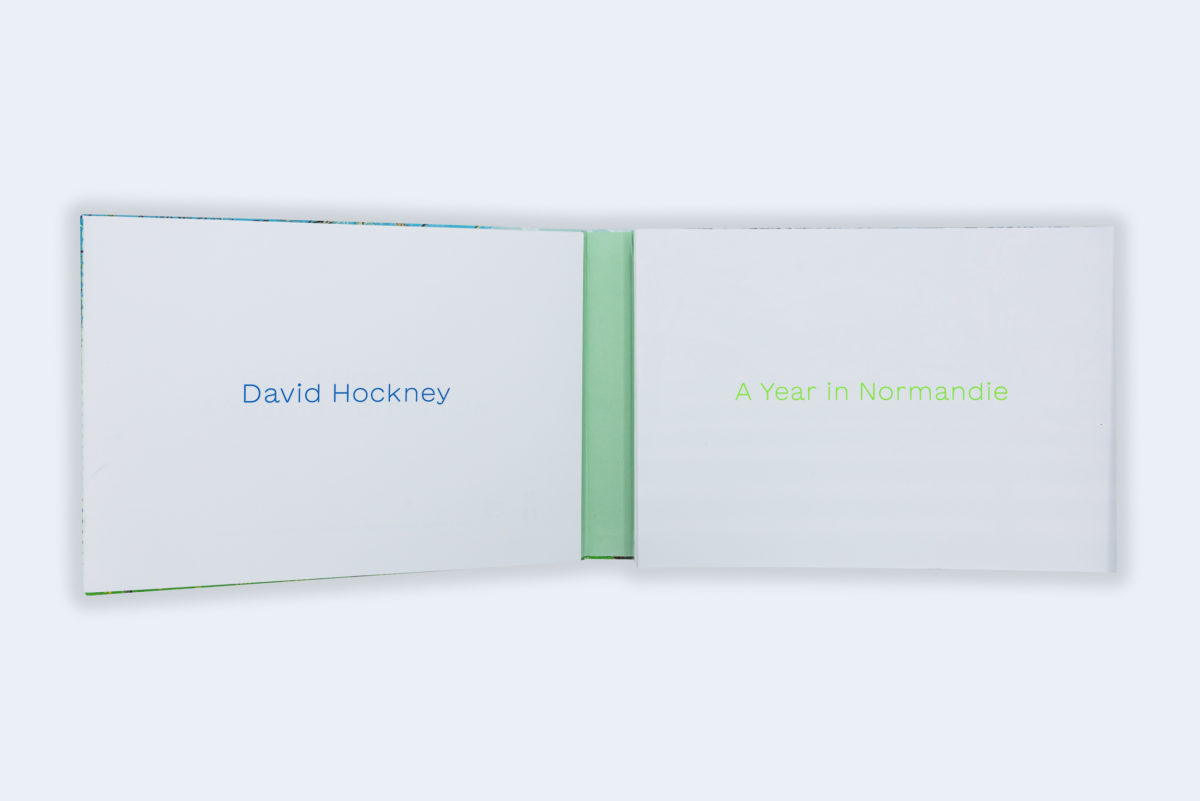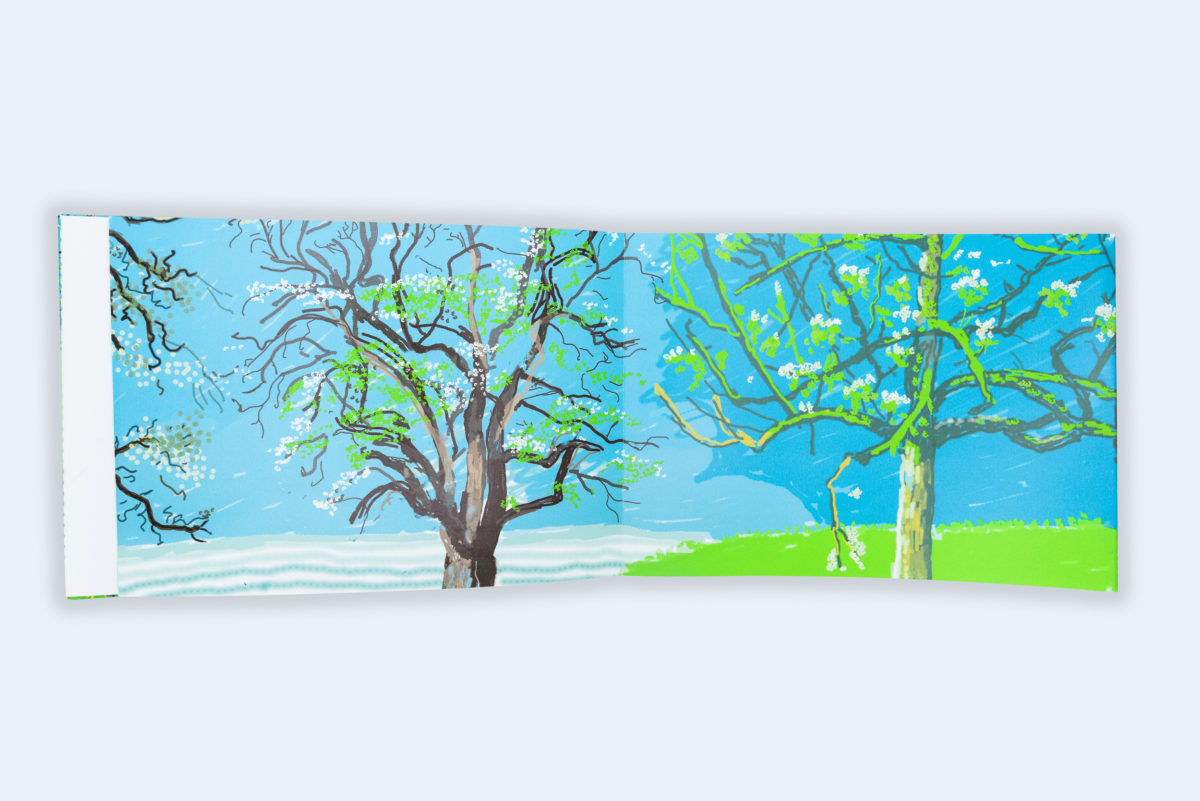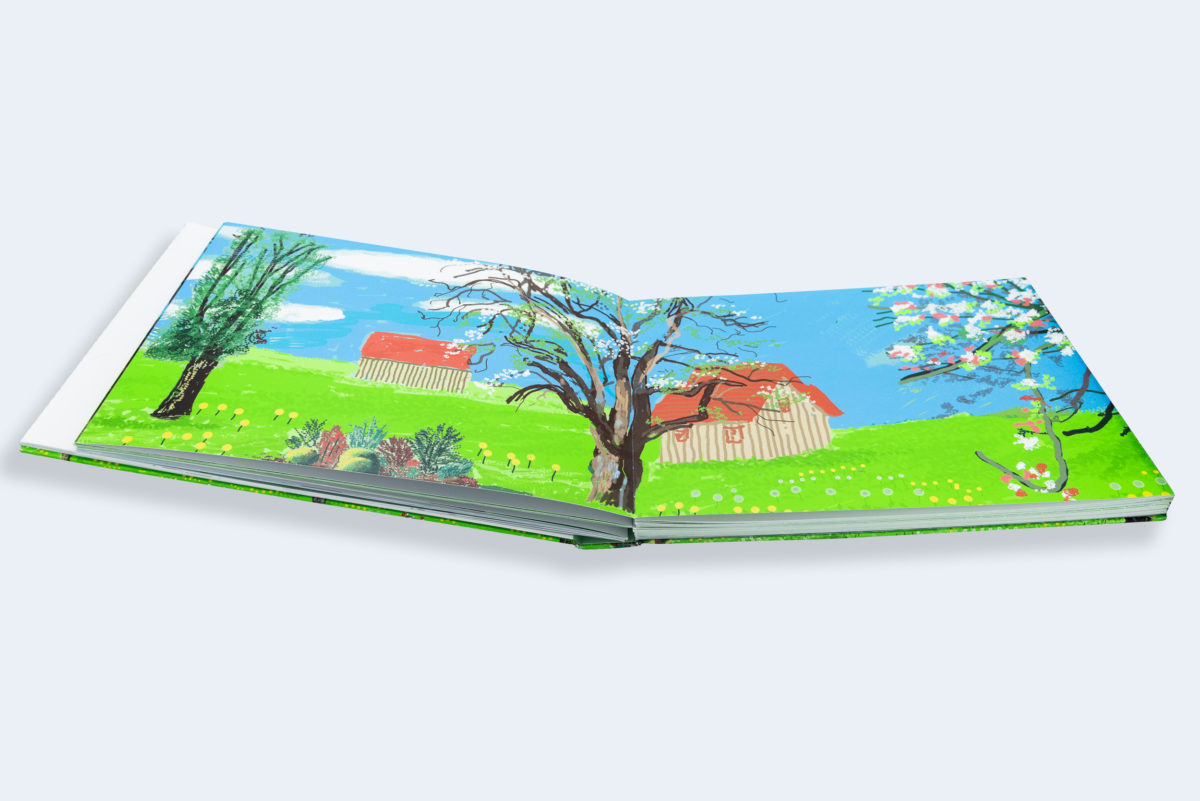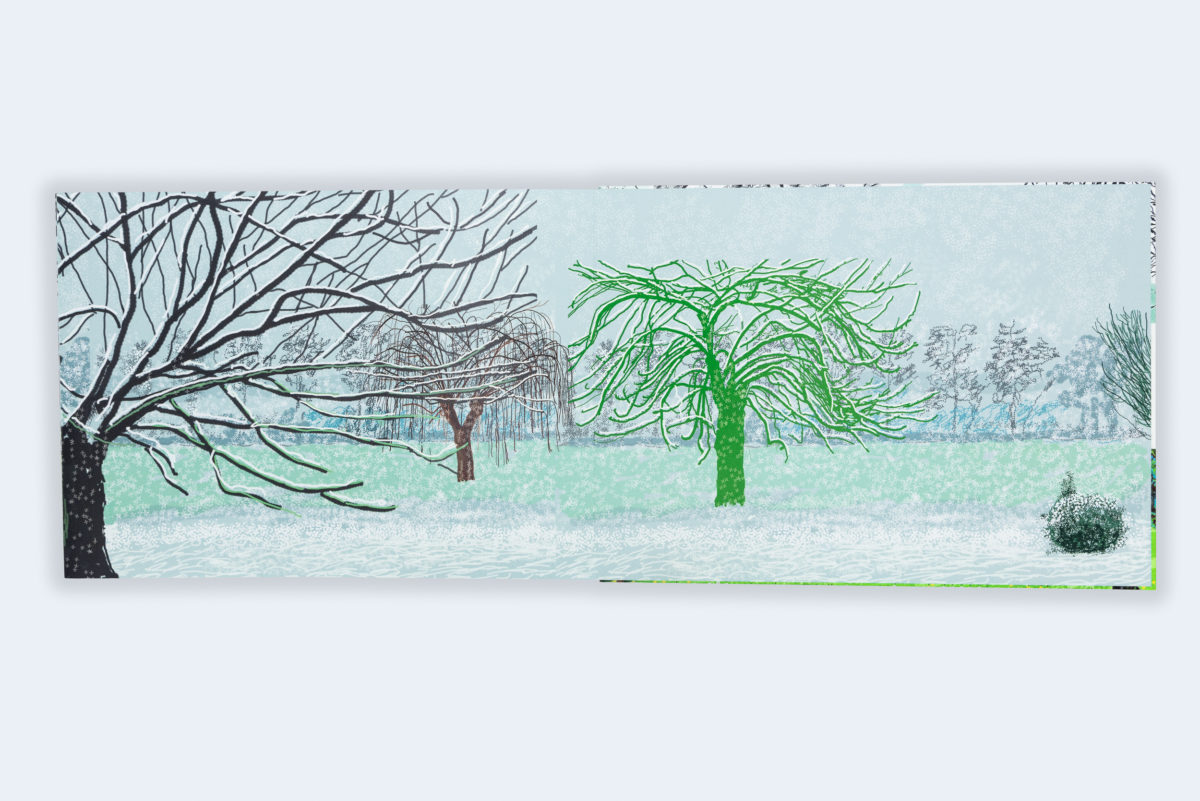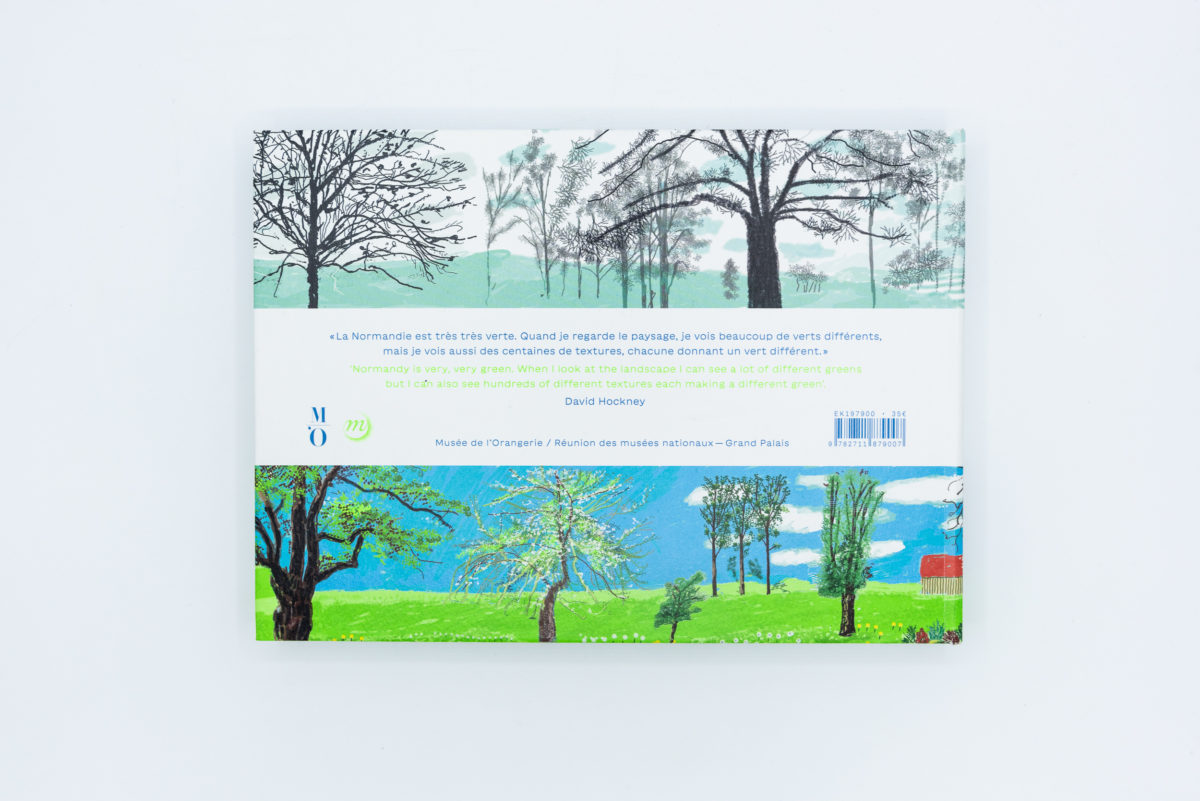 rmn

Languages

English

French

Release

2021

Pages

164 pages en leporello

Format

8.4 x 25.3 cm

ISBN

9782711879007