Bookshop
Bookshop
Atlas De Poche Des Poissons De Mer De La France Et De La Belgique
Discover numerous fish and marine animals from France and Belgium in this beautiful facsimile reproduction, vintage and charming with its old-fashioned look and its numerous illustrated plates.
This 1909 book, reproduced here with the greatest care, comes from the collection of "pocket atlases of the naturalist" published by Librairie des Sciences Naturelles Paul Klincksieck.
Its 72 magnificent illustrated plates of fish, printed at the time in chromolithography, represent 72 fish and 9 other marine vertebrates and are accompanied by an interesting descriptive and explanatory text accessible to all, as well as an appendix on cetaceans written by a specialist of his time, C. Raveret-Wattel. Each plate describes the fish, its habits and organisation, its different names…
From the scientific classification of fishes to a quick study of the main types of edible marine fishes and their various methods of conservation, this book will delight ichthyologists and the curious alike.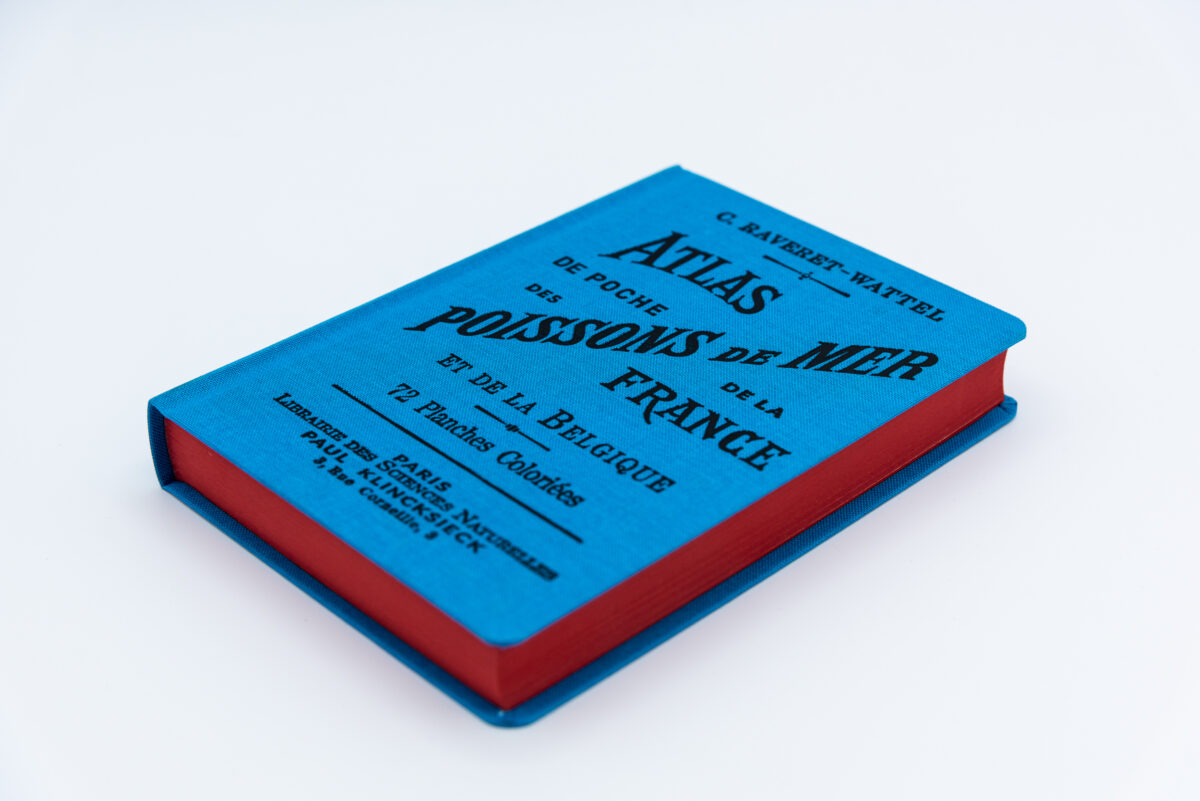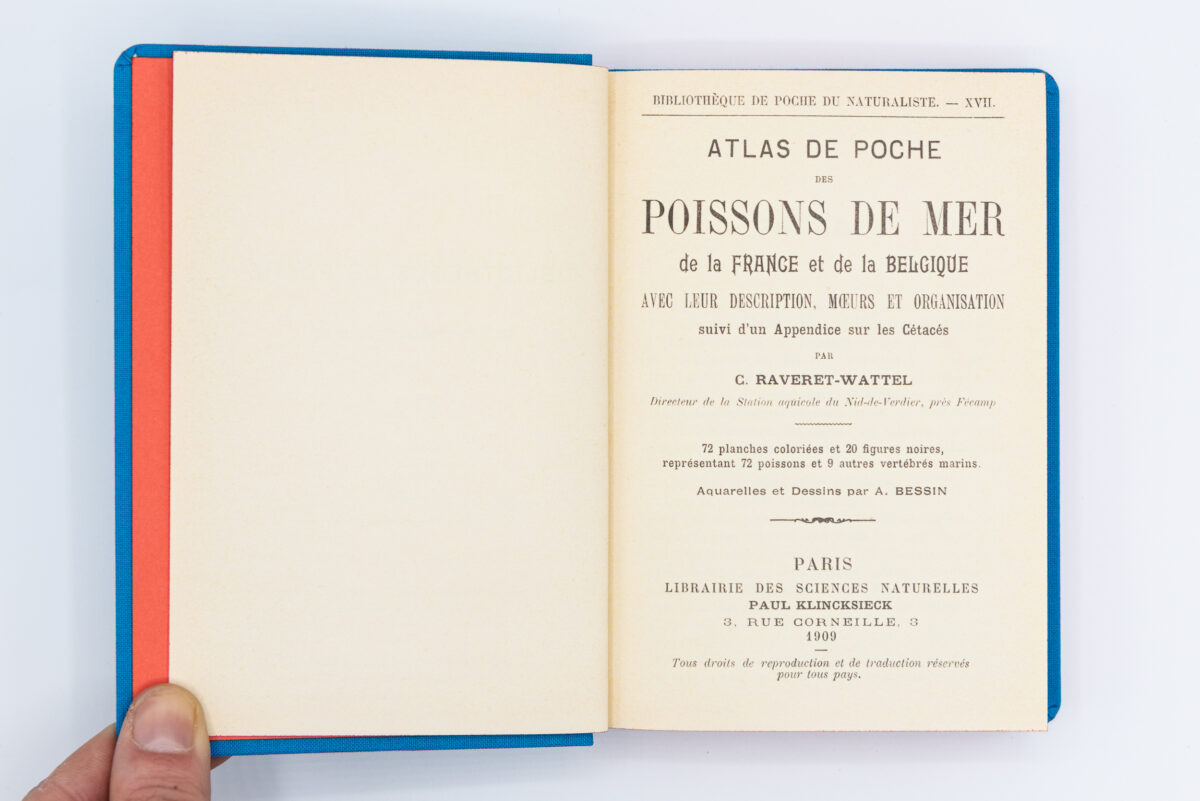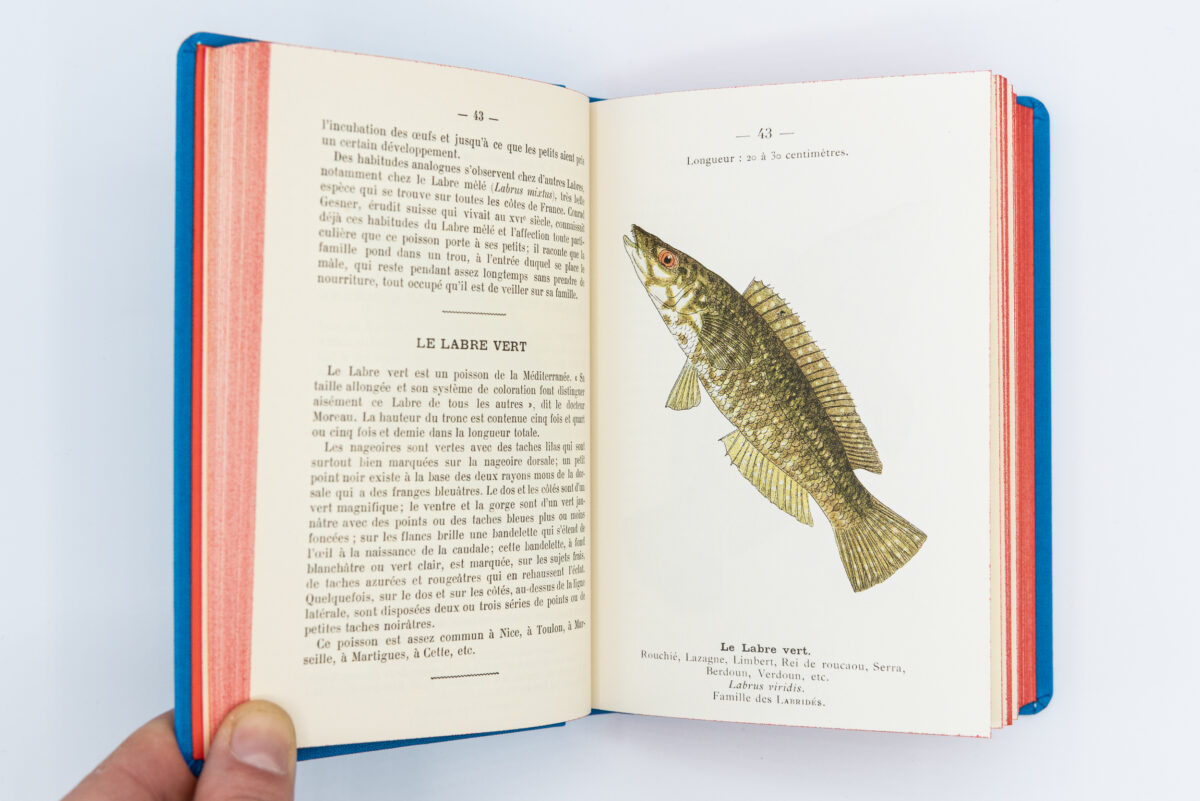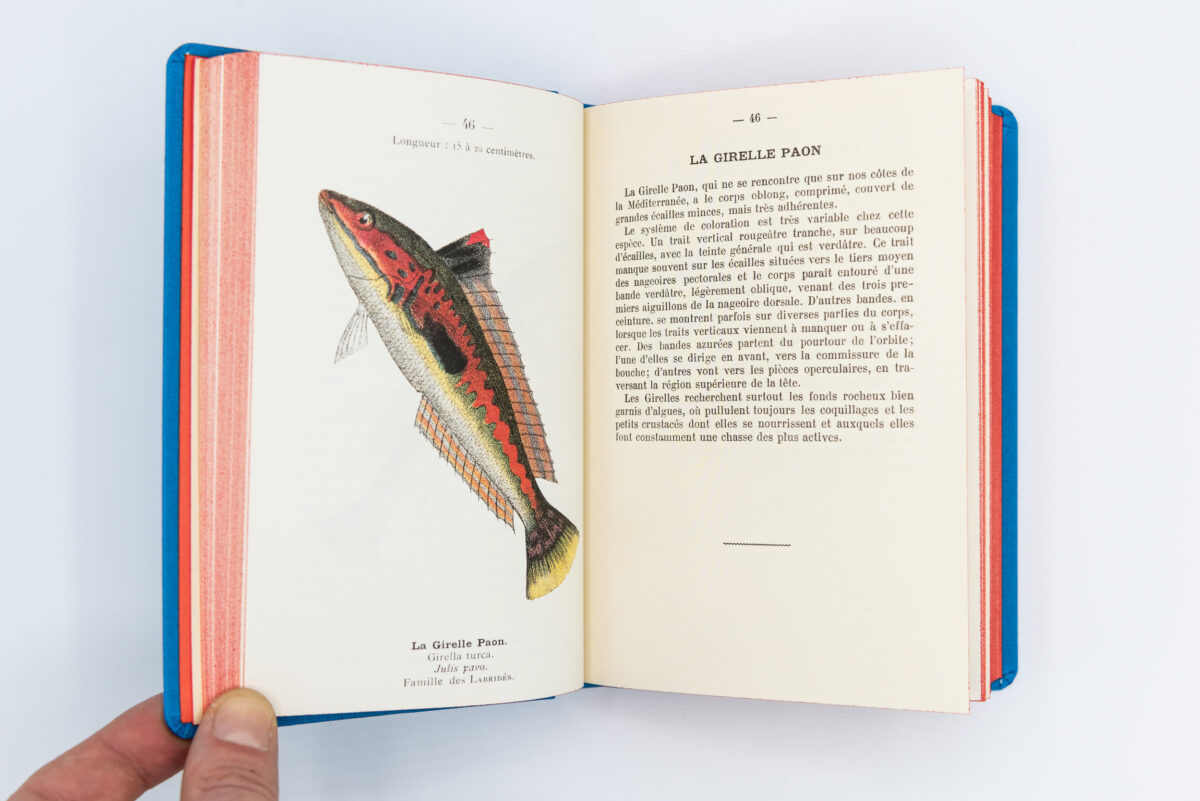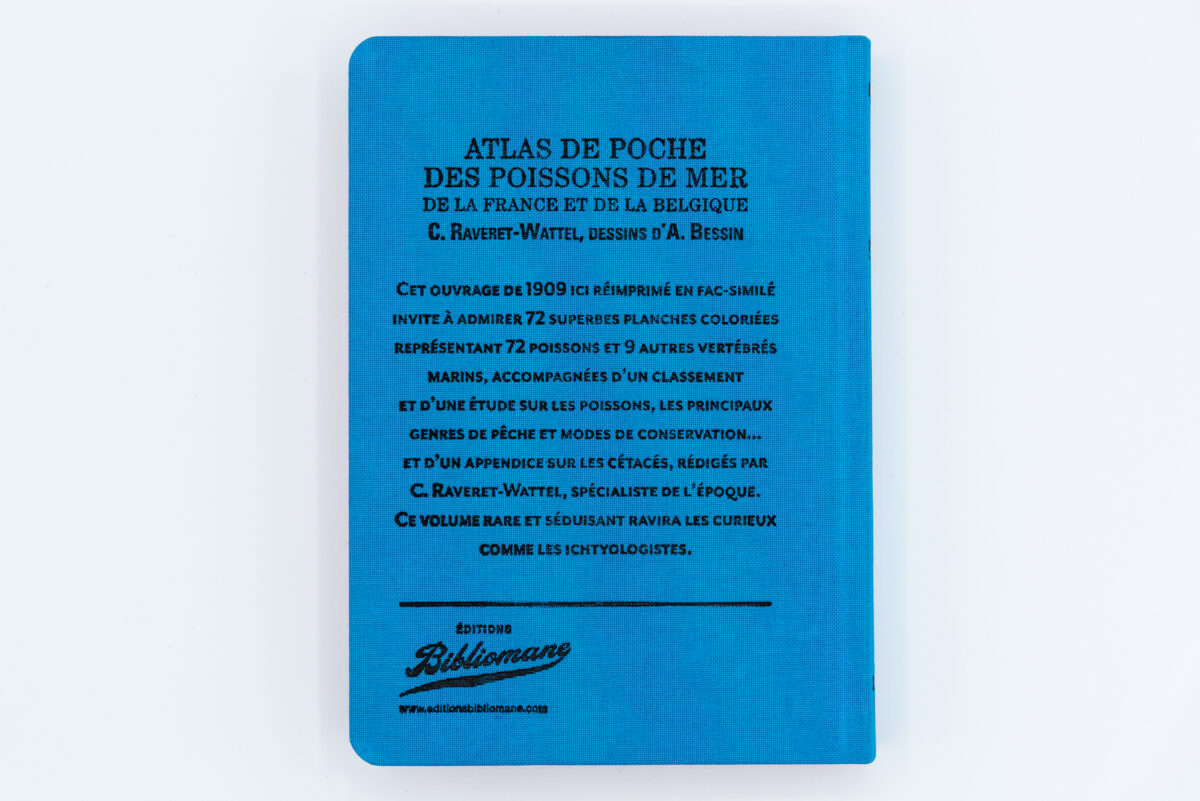 Bibliomane

Language

French

Release

2015

Pages

257

Format

16.3 x 11.8 cm

ISBN

9782367430232