Bookshop
Bookshop
Benjamin Moser
Sontag - Her Life
Chantal Pattyn's selection for her storefront.
Five years ago I stepped into a small gallery in Chelsea. They showed work by Peter Hujar, who, despite his too short life (he was a HIV-patient- the disease of his time), had portrayed a cross-section of the NY avant-garde and underworld. My left eye, the slower of the two, lingers on his portrait of Susan Sontag. She lies down on a couch, apparently relaxed, because she was then best friends with Hujar and his friend Paul Thek with whom she had an affair (so I read in Benjamin Moser's book). In their company she must have felt relaxed, but at the same time wary of the aggression of the camera. But in that photo she radiates so much charm and authority that I kept the invitation card on my desk for years. With Susan around you always do your best.
I was raised with her legacy. "Against Interpretation" and "On Photography" were necessary literature for those who wanted to be able to comment on images. Many years later I cherished her "The Volcano Lover". It was one of those novels that brought everything together in my young life at the time: love, Naples, and how art history was written in the context of a game of political imperialism. Sontag was especially present in our lives when she decided to stage Beckett in besieged Sarajevo.
Benjamin Moser wrote a hefty biography about Susan, the smartest and most beautiful girl at Harvard, which won the Pulitzer Prize last year. I saw her in the bed of her vodka and pill-intoxicated mother Mildred, whom she adored. Although she would later say: 'I don't have a mother'. Then the thesis was quickly made that Susan, who lost her father early, was concentrating on the future and not the present. She immediately took her stepfather's name: Sue Rosenblatt became Susan Sontag. That sounded a little less Jewish. Still a student, she became a woman who set the standard. She could be erratic and demanding. She was gay, despite that early marriage and the birth of David, but most of all she wanted to be Susan, the popular chick she'd set herself to be when she was 11.
She had plenty of lovers and mistresses, but she didn't want her private life to determine the interpretation of her work. Therefore, she did not become a symbol of feminism, nor of the gay movement. She never announced Annie Leibovitz as her partner. But it was Annie who took her to the best doctors, bought an apartment, and took the horrific photos of a terminally ill Sontag just before a flight from Seattle was to take her to NY.
I learned a lot from Benjamin Moser's biography. How she dealt with her loved ones and herself. How she could never be alone. How she yelled at people. No, the portrait is not beautiful. I expected more empathy from such a politically engaged woman. Her work was brilliant, her life a crusade. But I still love and adore her.
Chantal Pattyn
"Susan Sontag was our last great literary star. Her brilliant mind, political activism and striking image made her an emblem of the seductions – and the dangers – of the twentieth-century world.
Her writing on art and politics, feminism and homosexuality, celebrity and style, medicine and drugs, Fascism and Freudianism, Communism and Americanism, reflected the conflicted meanings of a most conflicted word: modernity. She was there when the Cuban Revolution began and the Berlin Wall came down, in Vietnam under American bombardment, in wartime Israel. Sontag tells these stories and examines the work upon which her reputation was based, exploring the private woman hidden behind the formidable public face.
Drawing on hundreds of interviews conducted from Maui to Stockholm and from Manhattan to Sarajevo – and featuring nearly one hundred images, many never seen before – Sontag is the first book based on the writer's restricted archives, and on access to many people who have never before spoken about her, including Annie Leibovitz. It is an indelible portrait of one of the twentieth century's greatest thinkers, who lived one of that century's most romantic – and most anguished – lives."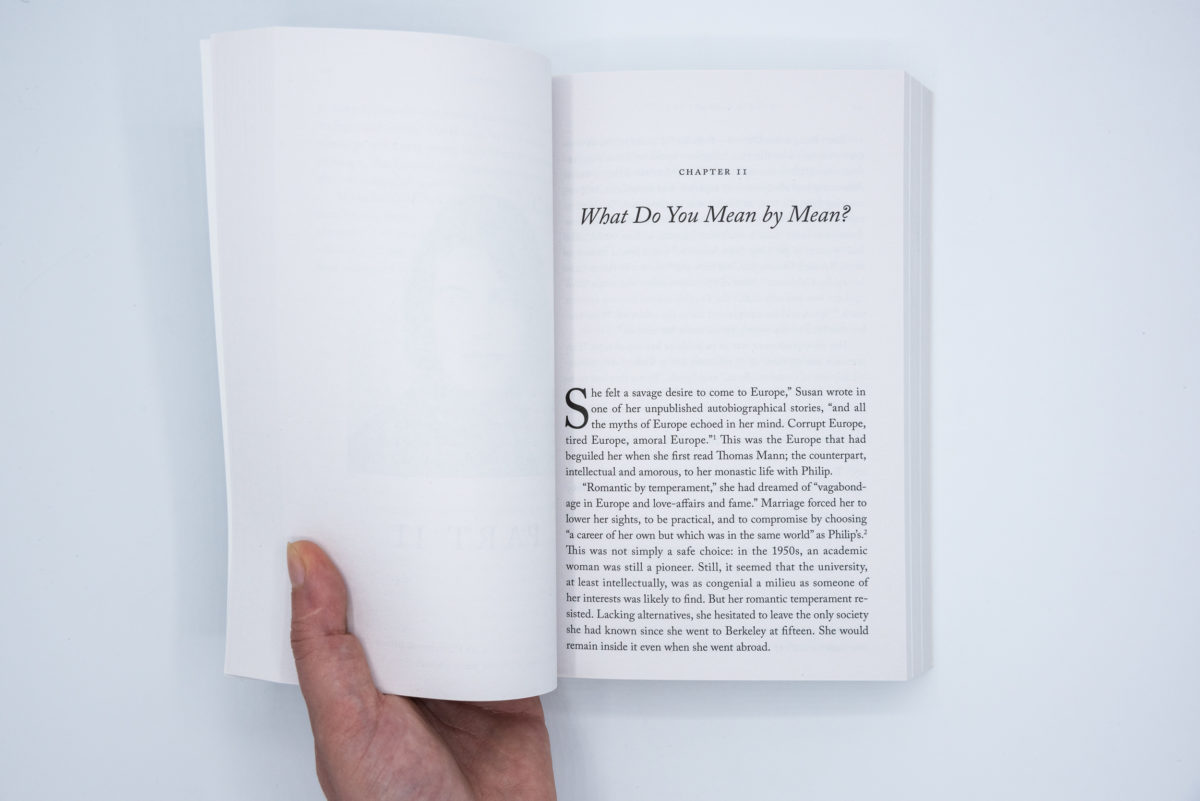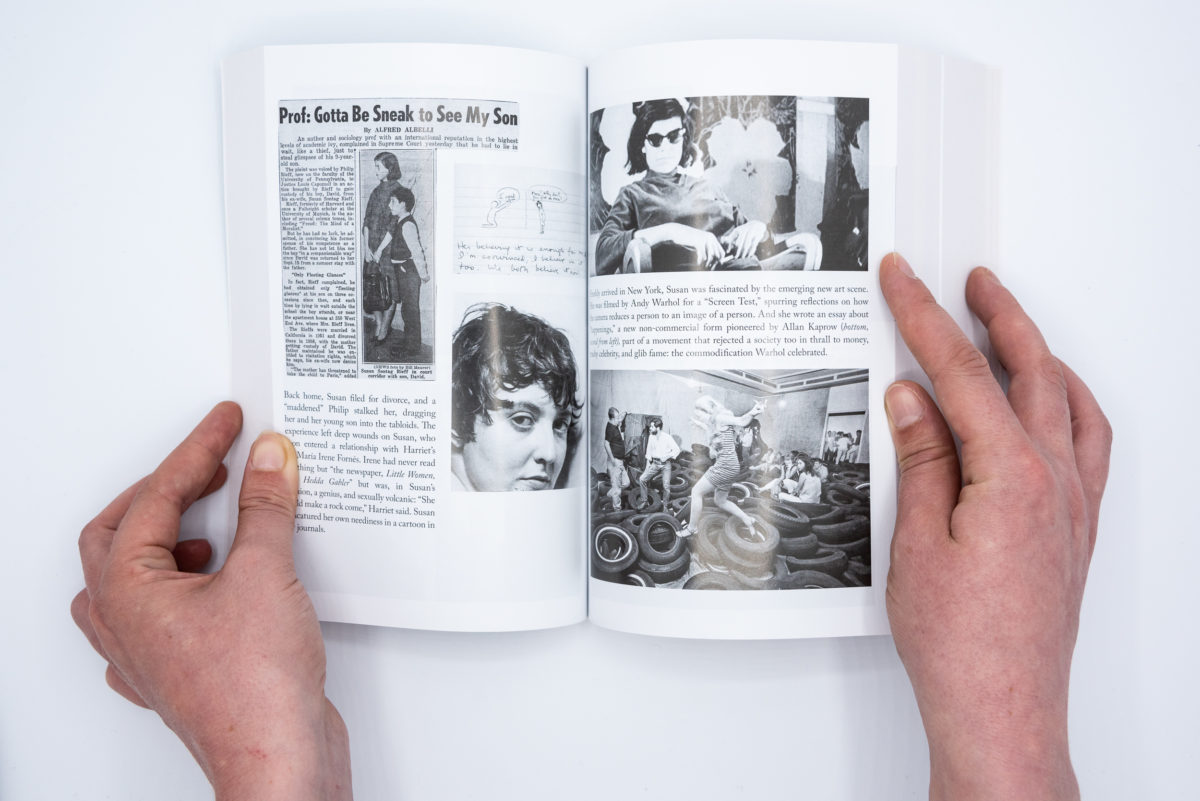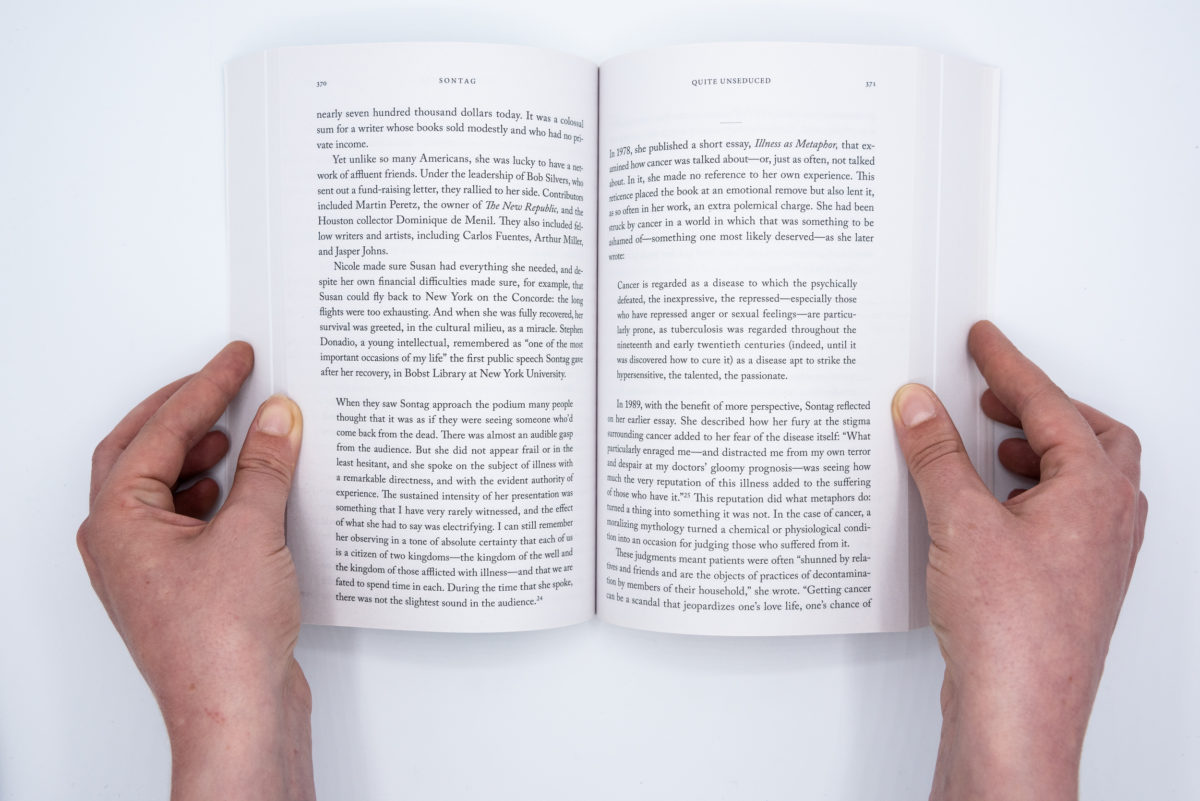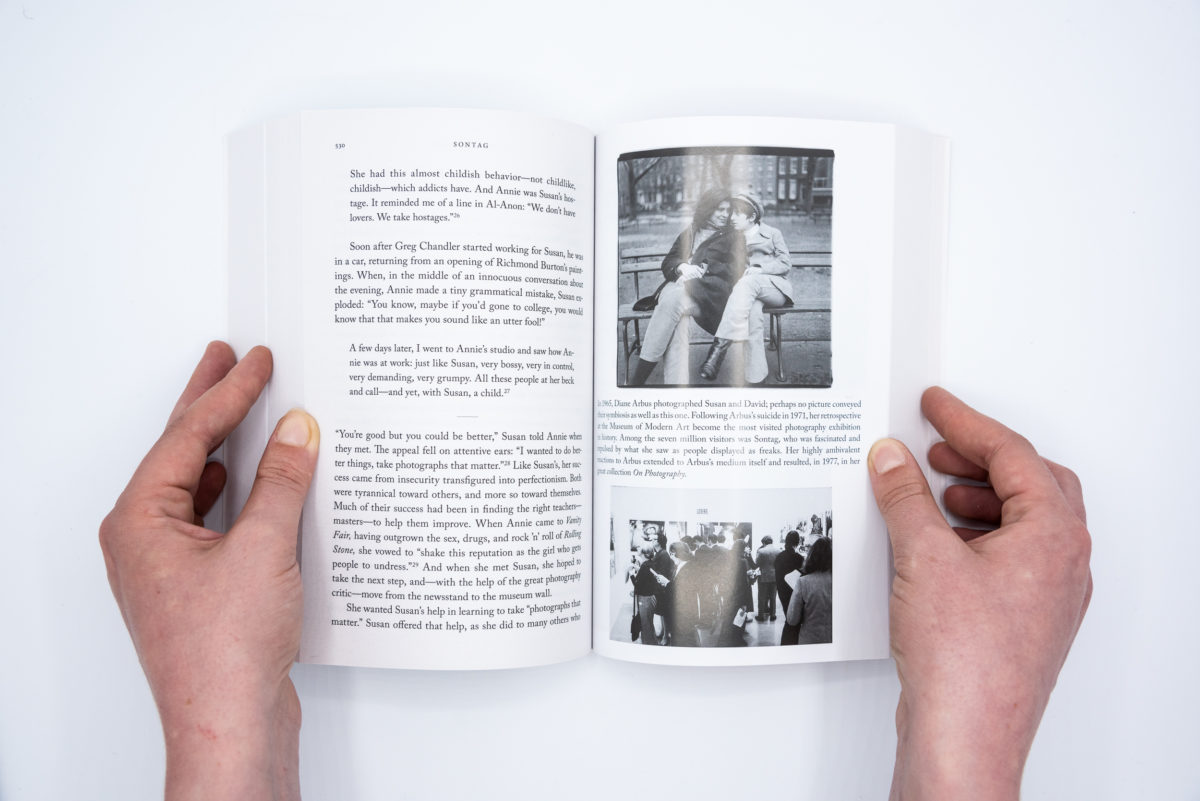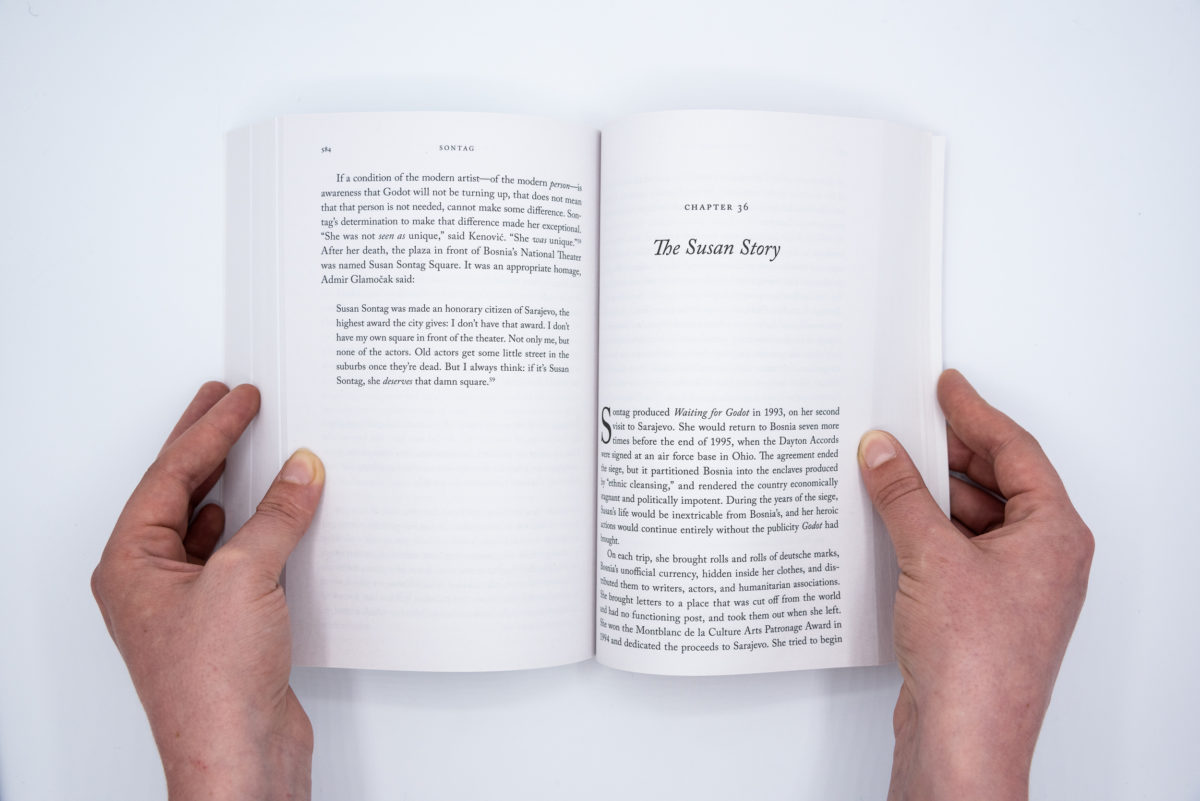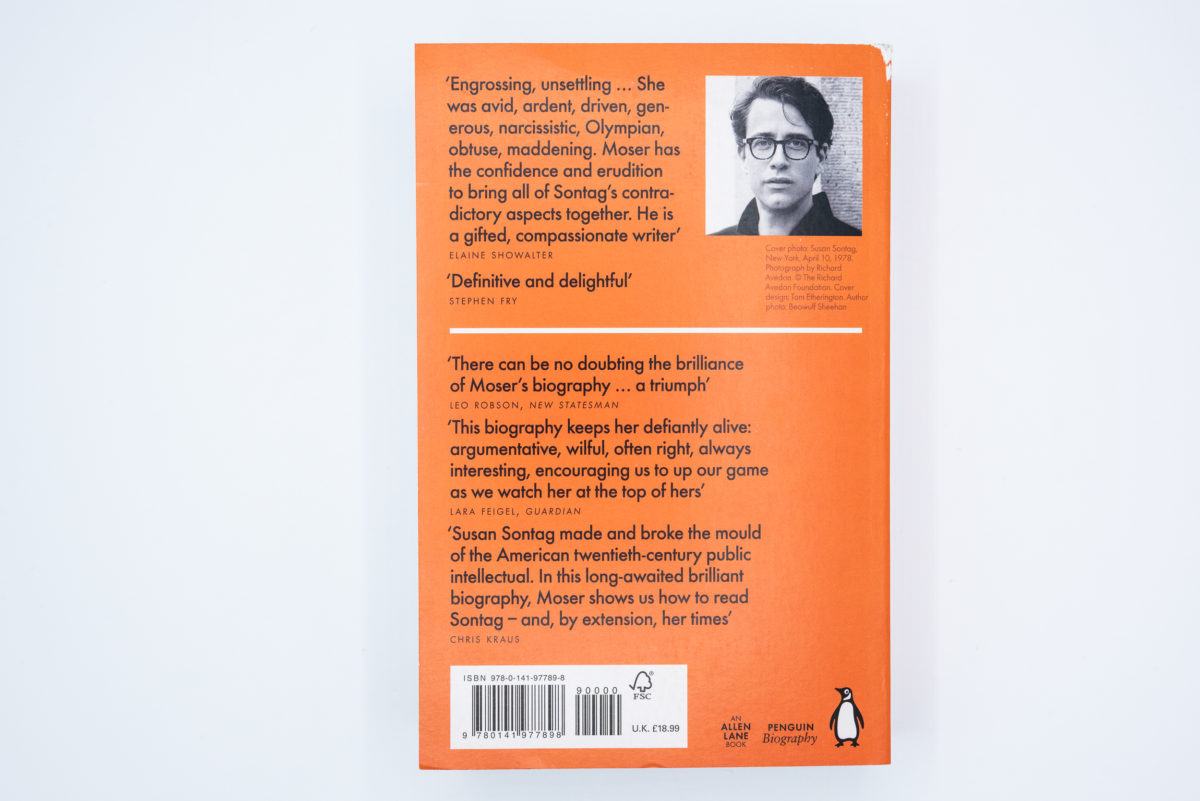 Benjamin Moser
Penguin

Language

English

Release

2020

Pages

832

Format

19.5 x 12.7 cm

ISBN

9780141977898