Bookshop
Bookshop
Beyond Caring
When he was refused permission to carry out his photographic project in the waiting rooms and corridors of the UK's social security and unemployment offices, British photographer Paul Graham nevertheless picked up his camera and photographed blindly, barely glancing through the viewfinder. The result is a series of photographs that are as disorienting as the people waiting for long periods in these administrative corridors and meanders.
With this documentary work in colour, and not in black and white as was usual at the time, Paul Graham mixes genres by proposing a work that straddles the worlds of activism and art.
Originally self-published in 1985, Beyond Caring remains a unique historical record of the unemployment crisis in the UK in the mid-1980s. Although rooted in an era, the series is striking today for the timelessness of the subject it addresses.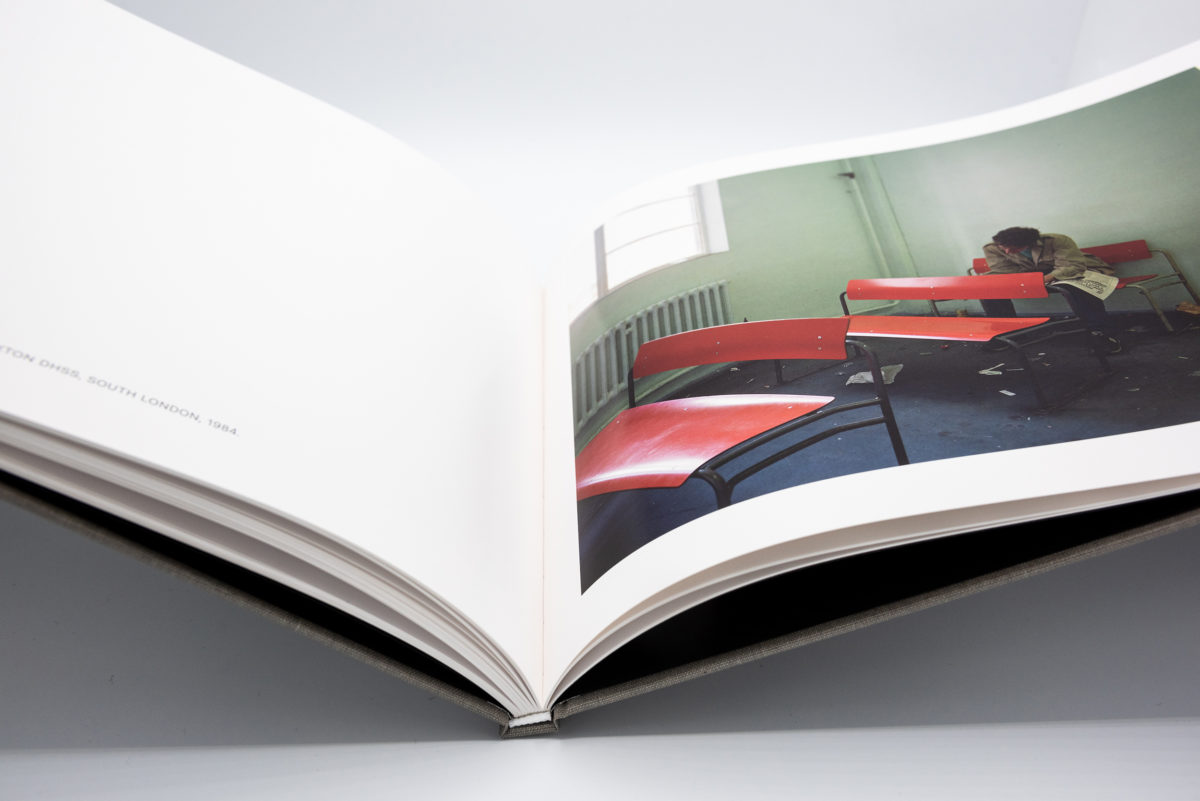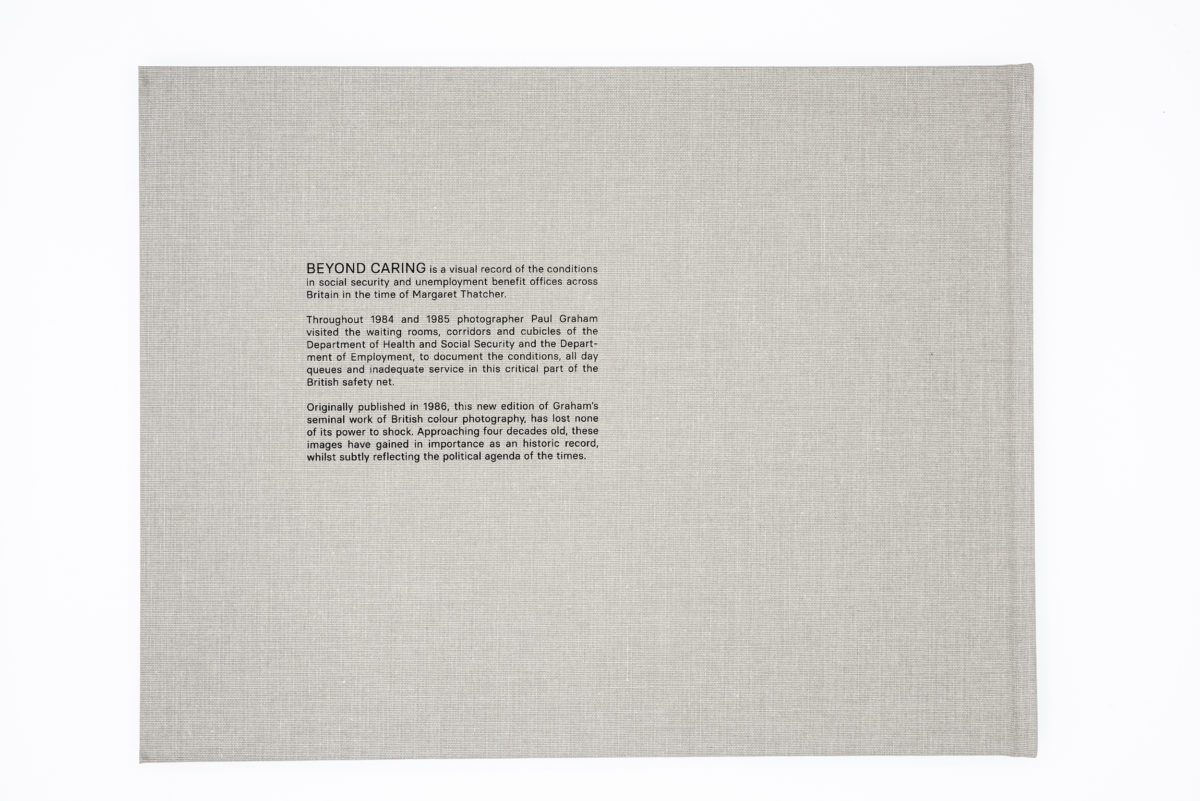 MACK

Language

English

Release

2021

Pages

84

Format

32.2 x 24.3 cm

ISBN

9781913620127