Bookshop
Bookshop
Manou Zurini, Alain Pernot
Car Racing 1969
The motor sport events of 1969, photographed by Manou Zurini, ex-driver and photographer of the DPPI photo agency, accompanied by his comments and those of Alain Pernot, independent journalist specialising in the field. This year was marked by Jacky Ickx's refusal to race in protest against the lack of safety standards.
1969, the year of the refusal of unnecessary risks. On 14 June, just before the noise of the 45-car start, a man refused to race. He walked! against unnecessary danger. At the risk of ruining the race for his crew and Ford, Jacky Ickx spoke out against the herringbone start at the 24 Hours of Le Mans, which prevented the drivers from properly harnessing themselves before starting.
Three years earlier, head over heels, injured in the back and totally stuck in his BRM at the Belgian Grand Prix, Jackie Stewart felt the gas flowing over him.
A spark and it's the drama. The Scottish driver also committed himself to impose the first safety standards. In 1969, the "GT40 walker" won the 24 Hours of Le Mans and Jackie Stewart won the Formula 1 World Championship. The race goes on.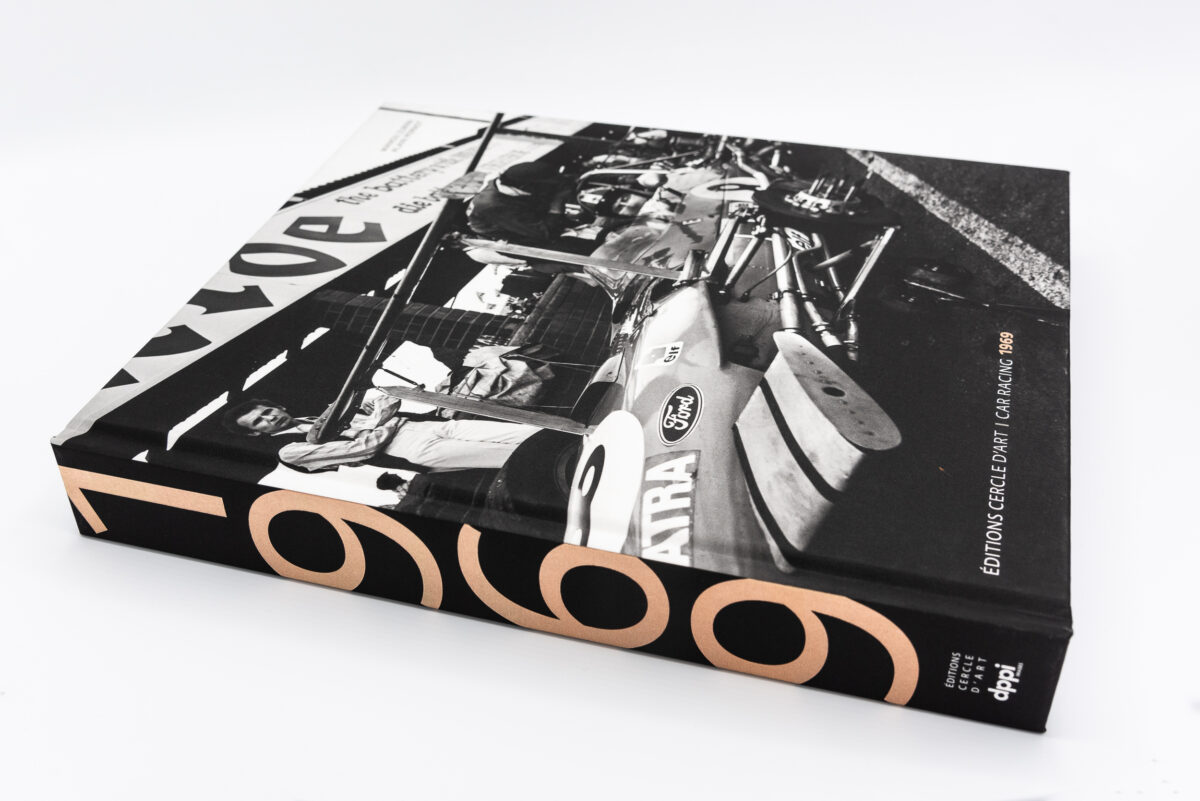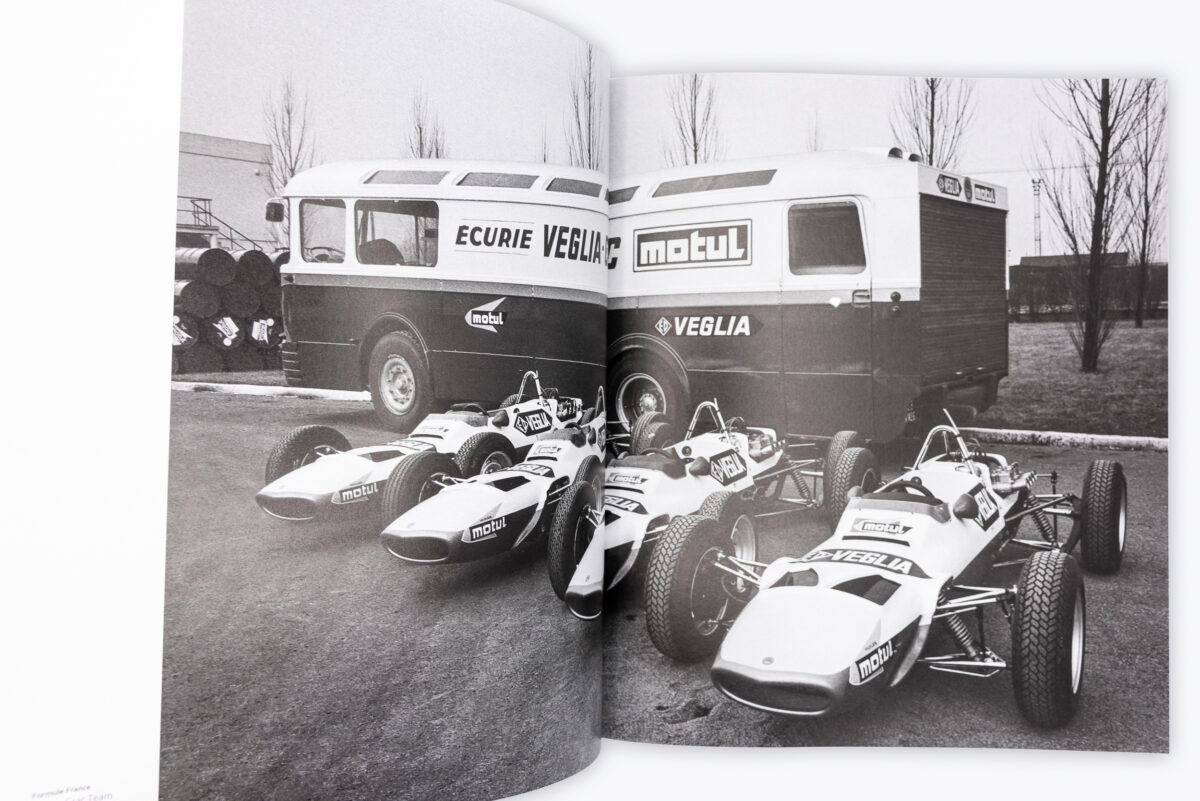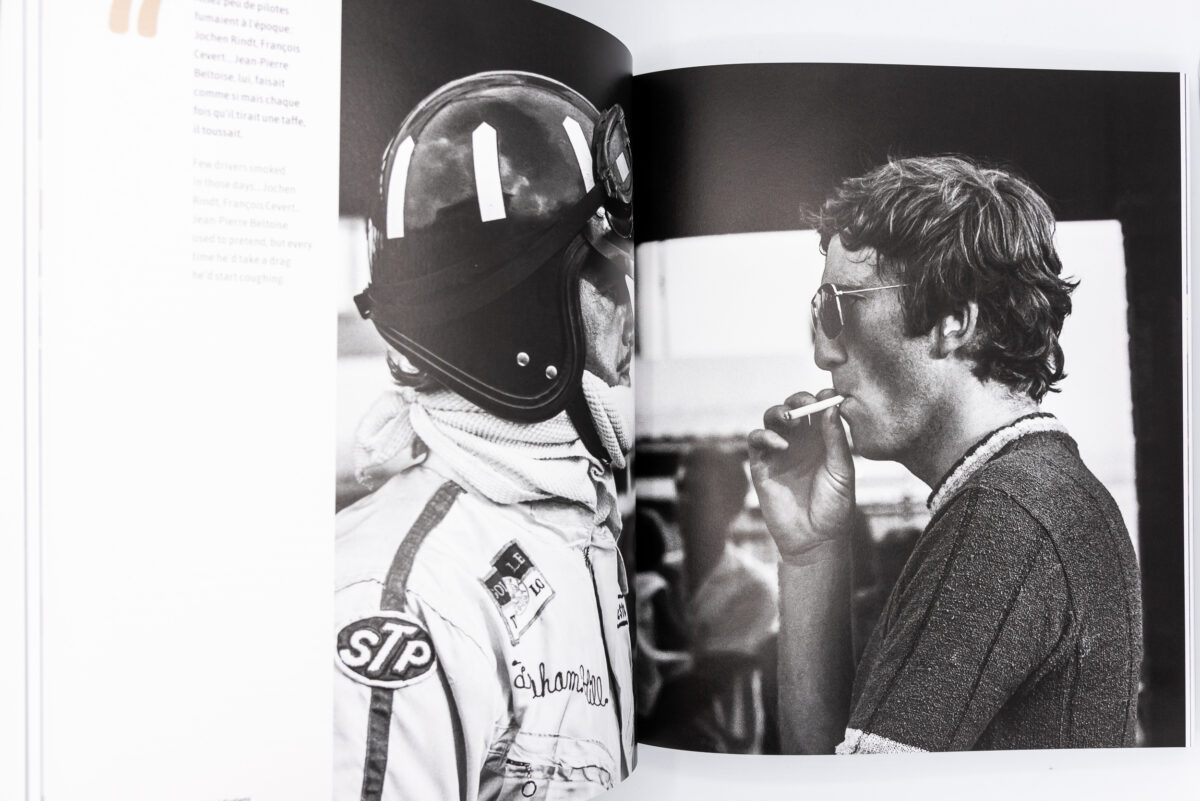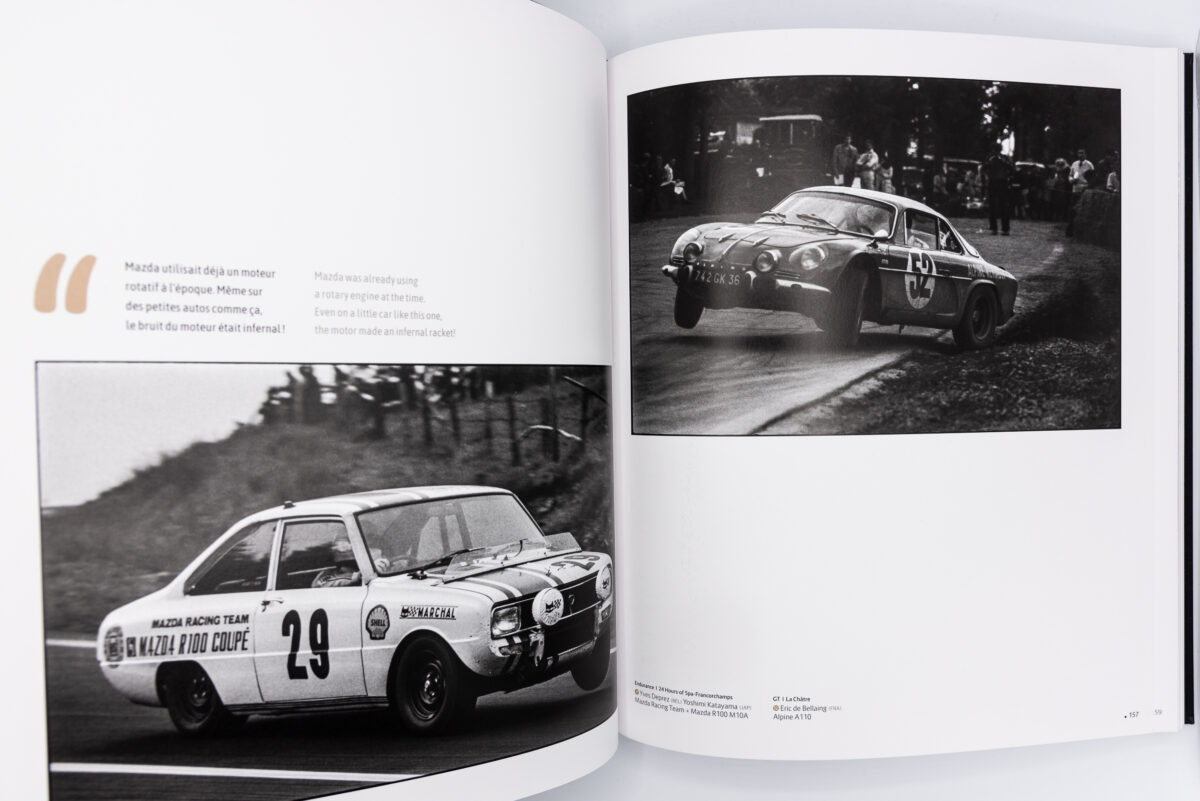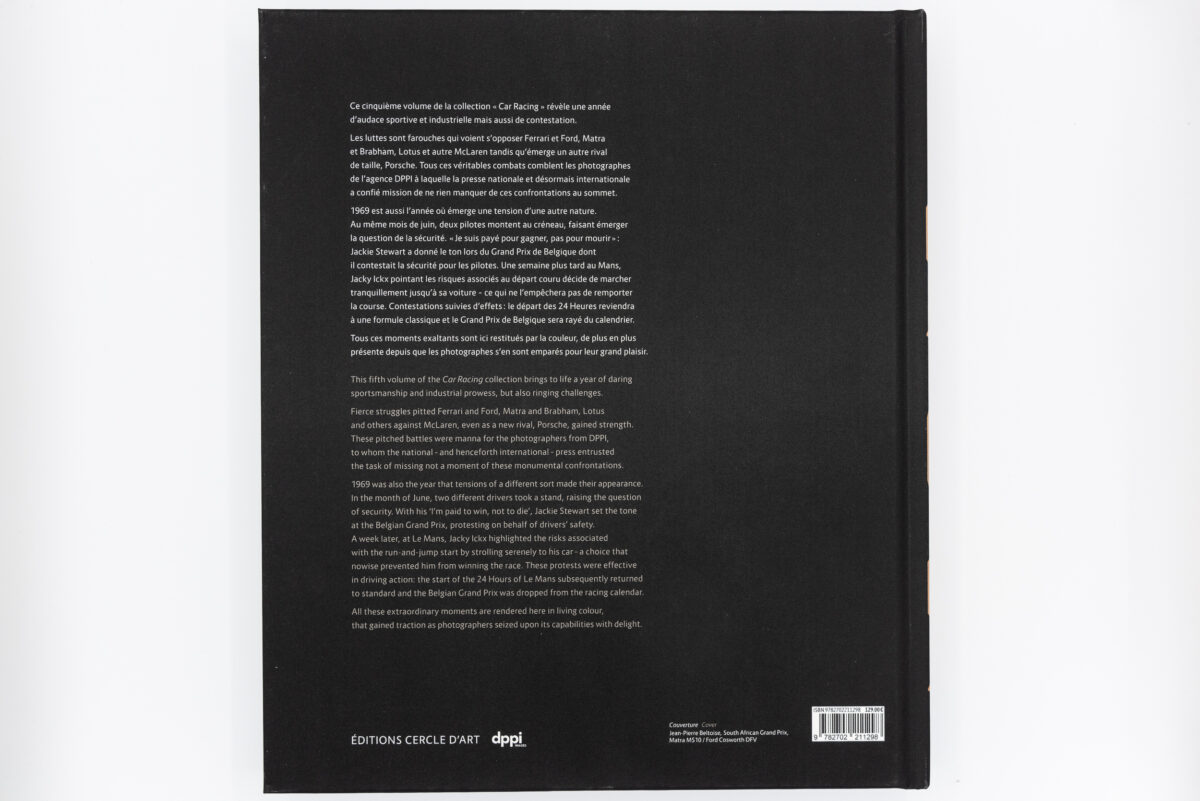 Cercle d'art

Languages

English

French

Release

2022

Pages

300

Format

33.5 x 29 cm

ISBN

9782702211298