Bookshop
Bookshop
Hilma af Klint
Catalogue raisonné III - The blue books
Chantal Pattyn's selection for her storefront.
It had long been clear that art history needed to be rewritten. Since the work of the Swedish Hilma af Klint was displayed in the 1980s, an alarm has gone off in art historical circles. Wasn't abstraction put on the map by Kandinsky? How could a Swedish woman, who had spent much of her life in artistic isolation, leave behind such a revolutionary body of work? Af Klint is a special case. She received a traditional art education, painted portraits and landscapes, but was mainly interested in the spiritual. She embraced theosophy and the anthroposophical ideas of Rudolf Steiner, who was one of the few to visit her studio. Apparently, she was very aware of what she was doing. She decided that her work could not be seen until 20 years after her death. Because she believed the world was not ready to understand her work. In 2016 I saw the beautiful expo in The Serpentine in London. This catalog raisonné, with a separate volume for "The Paintings of the Temple", is equivalent to a séance, led by af Klint.
Chantal Pattyn
This third volume of the artist's catalogue raisonné collects sketches made in preparation for af Klint's masterwork The Paintings for the Temple.
Hilma af Klint rarely exhibited her work during her lifetime, and her magnum opus, The Paintings for the Temple, was shown to the public in the series of exhibitions that started in 2013 at Moderna Museet in Stockholm and ended with the grand exhibition at the Guggenheim Museum in New York in 2018-19. This series of 193 paintings began with af Klint receiving communication from an otherworldly figure during a séance. Specific themes, such as evolution and duality, are conveyed through vivid pastel color schemes and intricate geometric patterns arranged carefully on canvases that reach over ten feet in height.
This volume, the third in the artist's first seven-part catalogue raisonné, contains the sketches and preparatory work af Klint made in anticipation of The Paintings for the Temple. af Klint traveled with these sketchbooks so as to be able to show her friends her work in a more accessible format.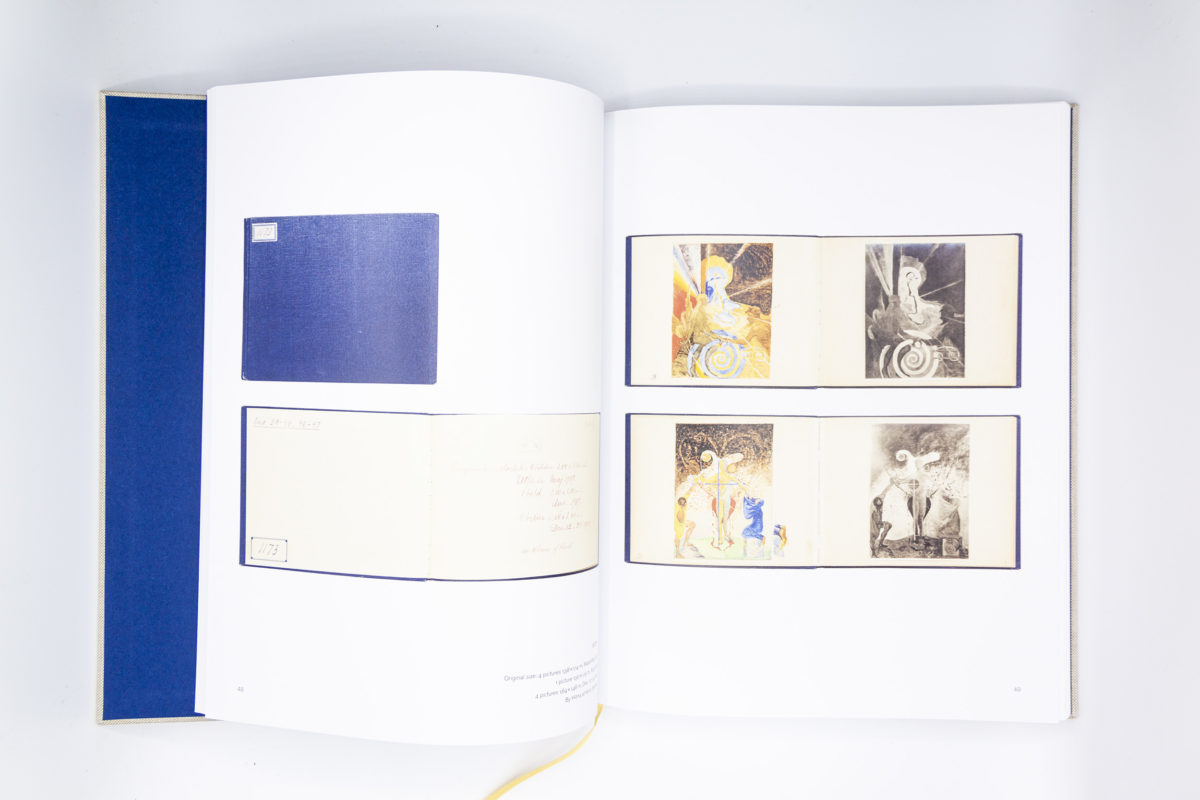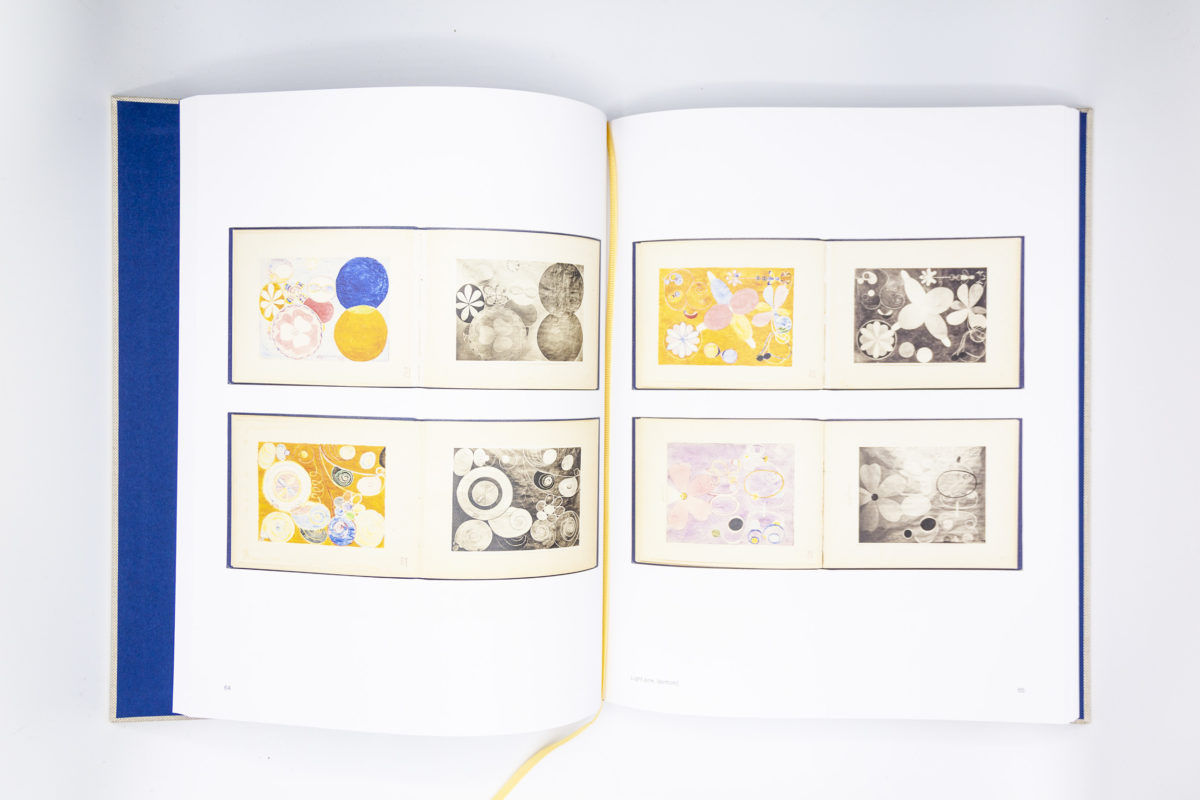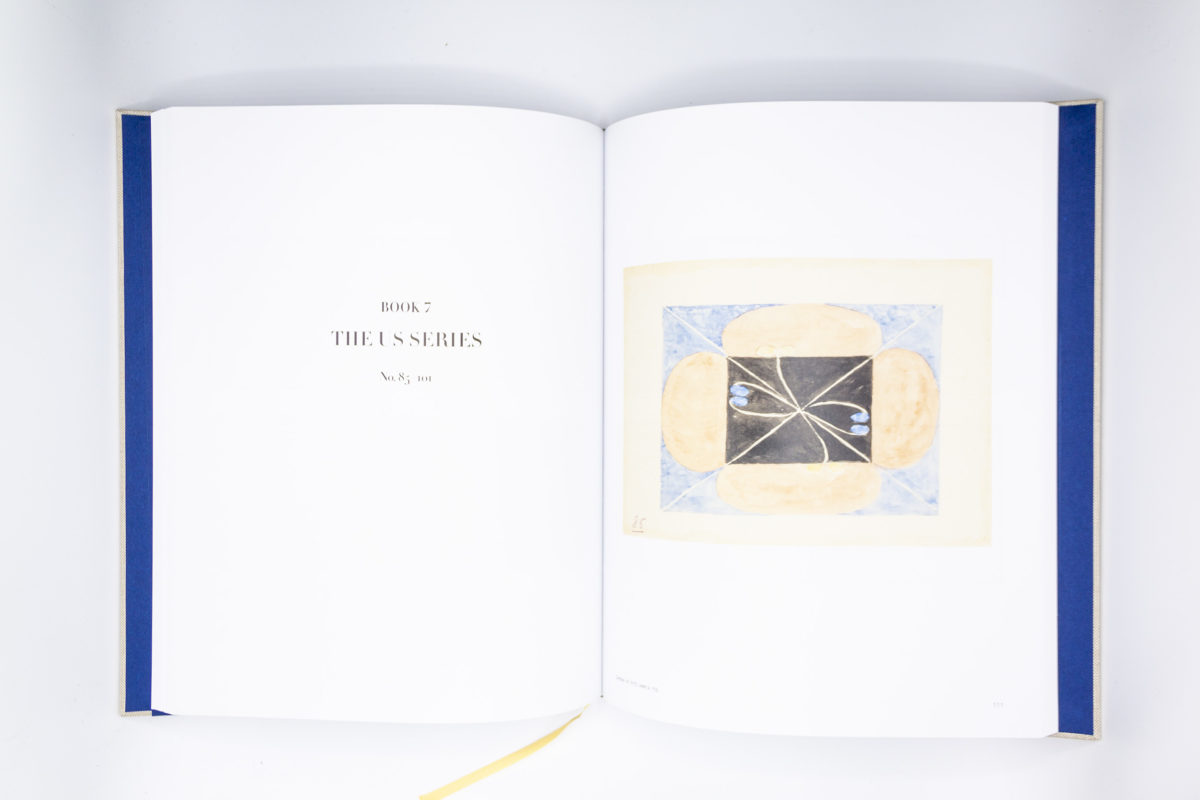 Bokförlaget Stolpe

Language

English

Release

2020

Pages

208

Format

31.5 x 24.5 cm

ISBN

9789189069244