Bookshop
Bookshop
moilesautresart
Celle qu'on veut pigeonner
Flying rats, carriers of disease.
This is the image we have of pigeons.
These birds, which are now denigrated, have a long history of collaboration and cohabitation with humans, associating them with faithful messengers, soldier pigeons or poultry.
A quick look at a contemporary encyclopaedia tells us that "dove" is another vernacular name for the pigeon.
We can therefore add to our list the Holy Spirit and the Dove of Peace.
This magazine follows the trajectories and ruptures of the pigeon.nes imaginary, based on etymological decipherments by Alain Rey, a song from the film Mary Poppins, a dream by Ellena Savage and the observation of the Monument to the Soldier-Pigeon in Brussels.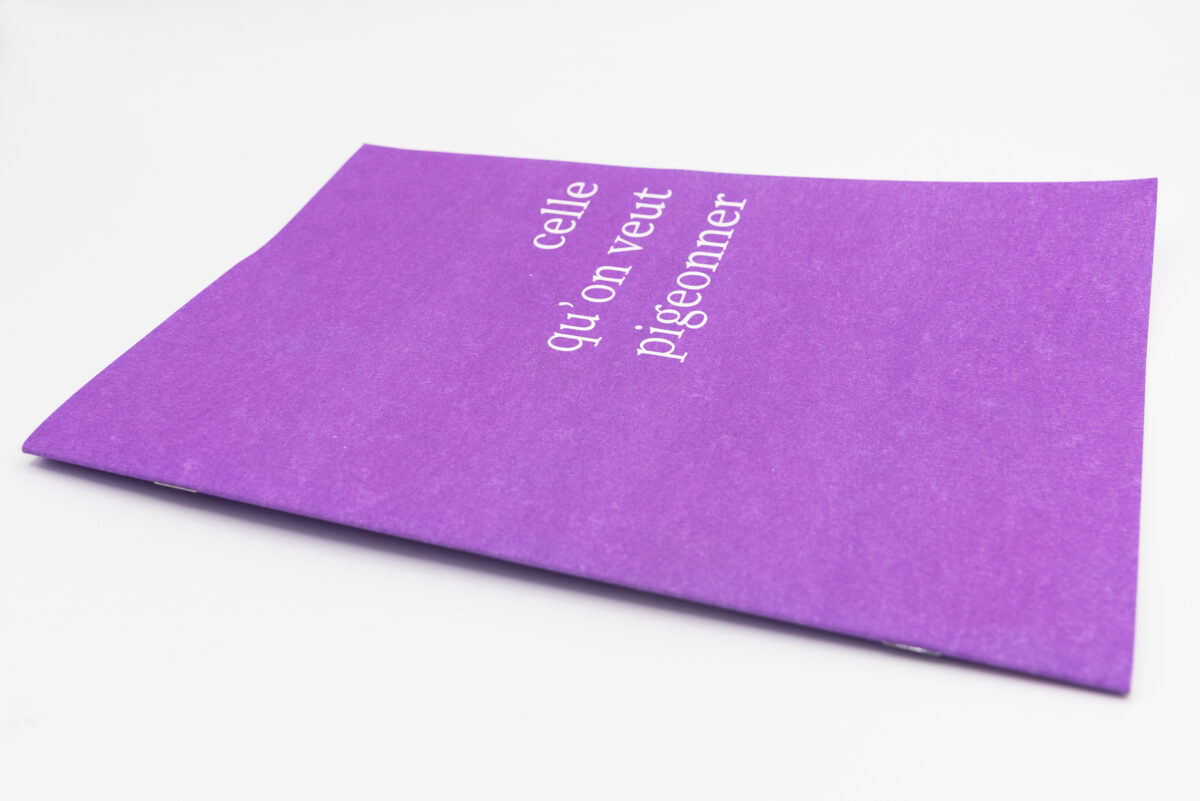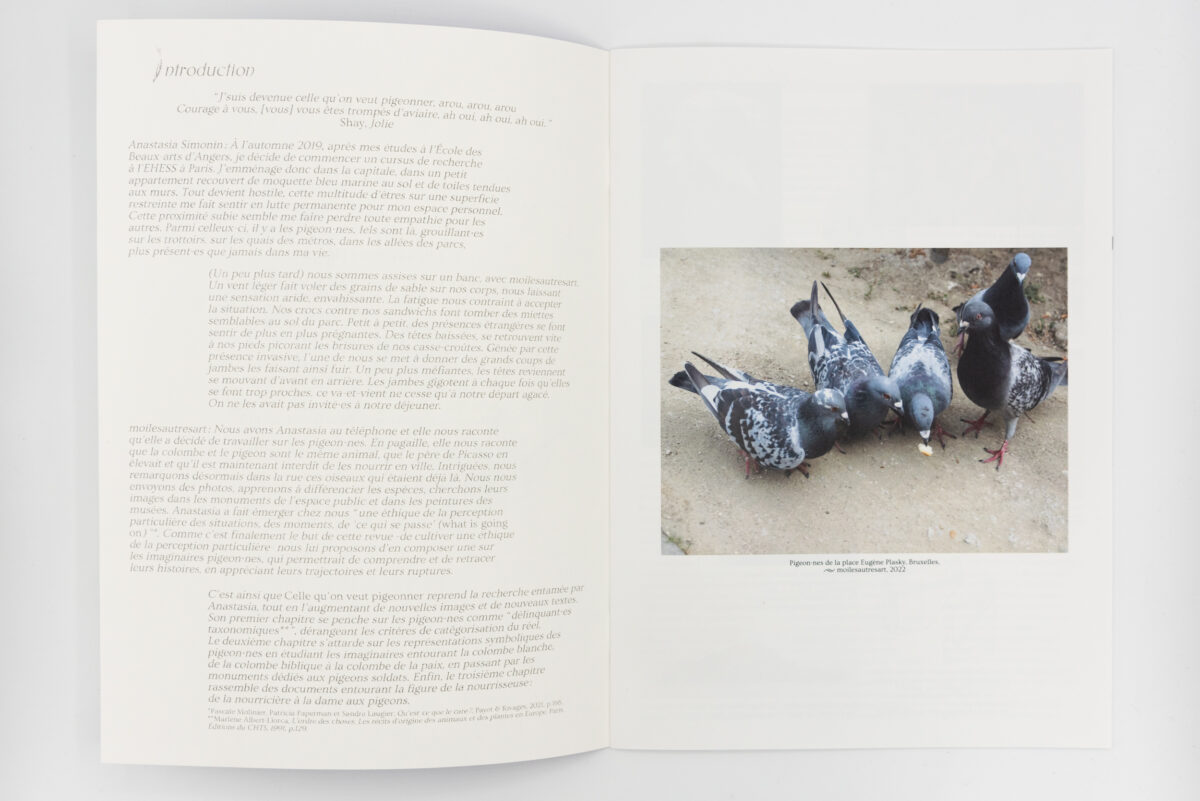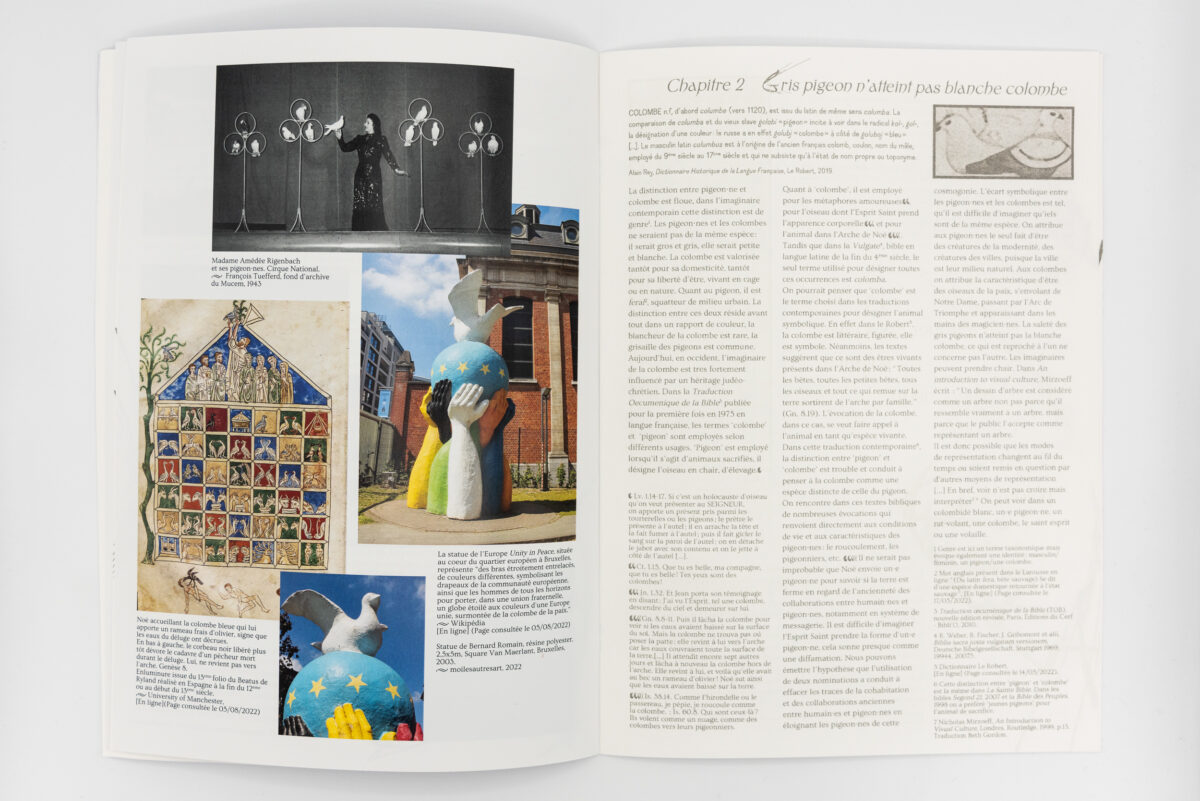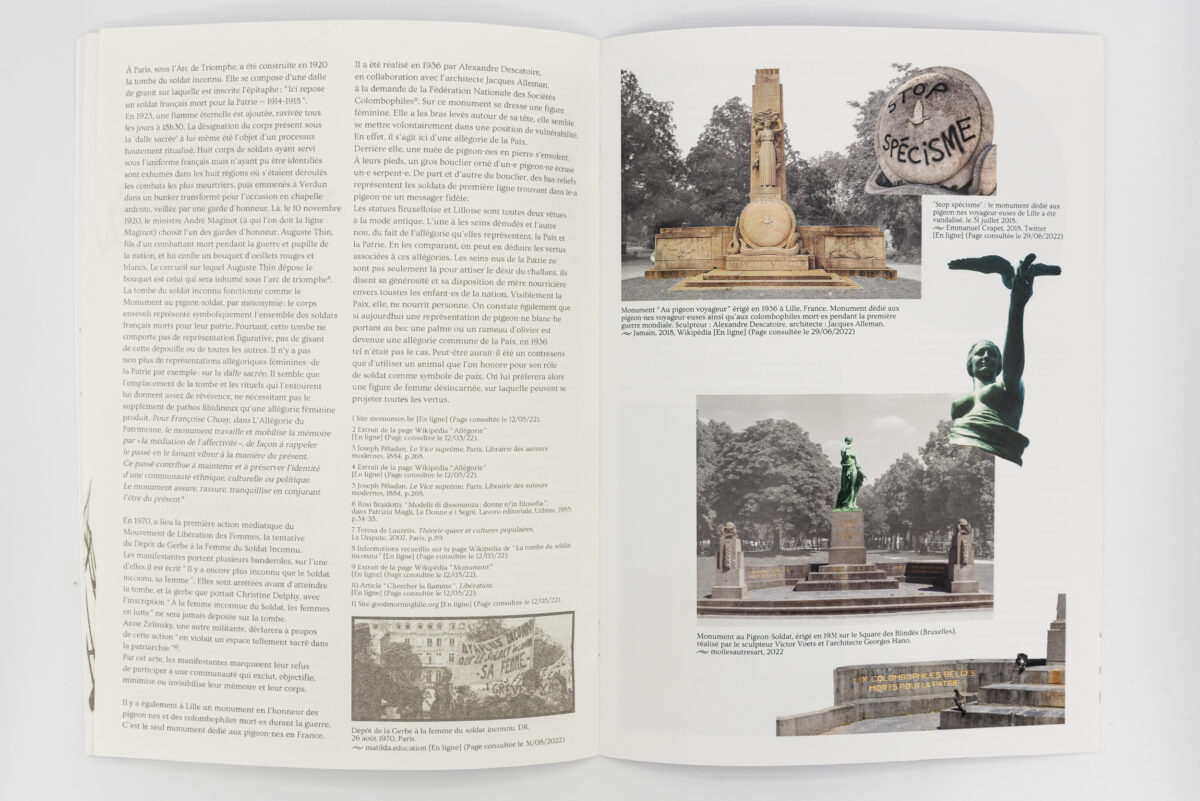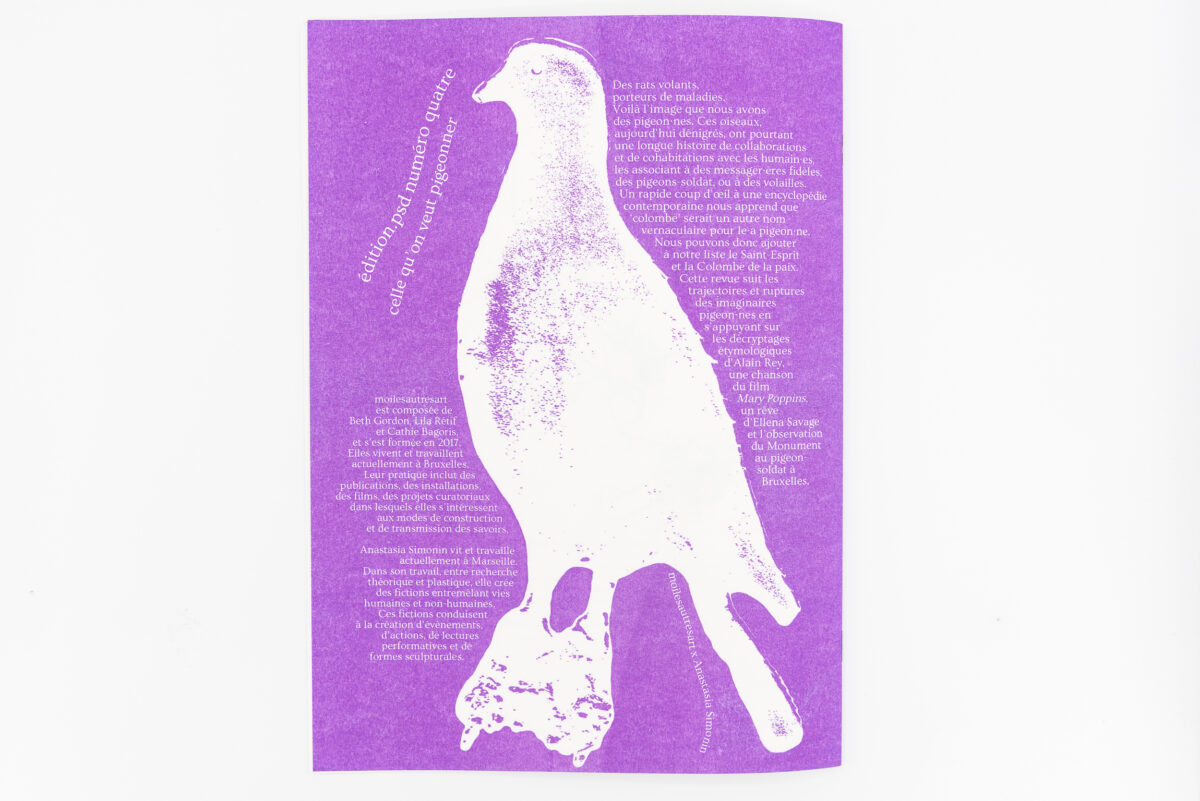 moilesautresart

Language

French

Release

2023

Pages

10

Format

27 x 19.5 cm

ISBN

2000000030081