Bookshop
Bookshop
Compositrices : L'histoire Oubliee De La Musique
Women composers are the great forgotten ones in the history of music. The gaping hole in reference works, encyclopaedias and dictionaries is appalling. This systematic sidelining of a whole range of artists over so many centuries raises questions and arouses incomprehension, anger and revolt.
Taking up the codes of the above-mentioned books, the author pays particular attention to the evolution of the status of women, their freedom to compose or practice music, the social recognition they can enjoy as composers, and thus enriches the subject usually adopted.
This abundant work sheds light on the grey areas and returns, from Antiquity to the present day, to the conditions of creation and reception of the work of nearly seventy women composers who are as much a part of the history of music as their colleagues.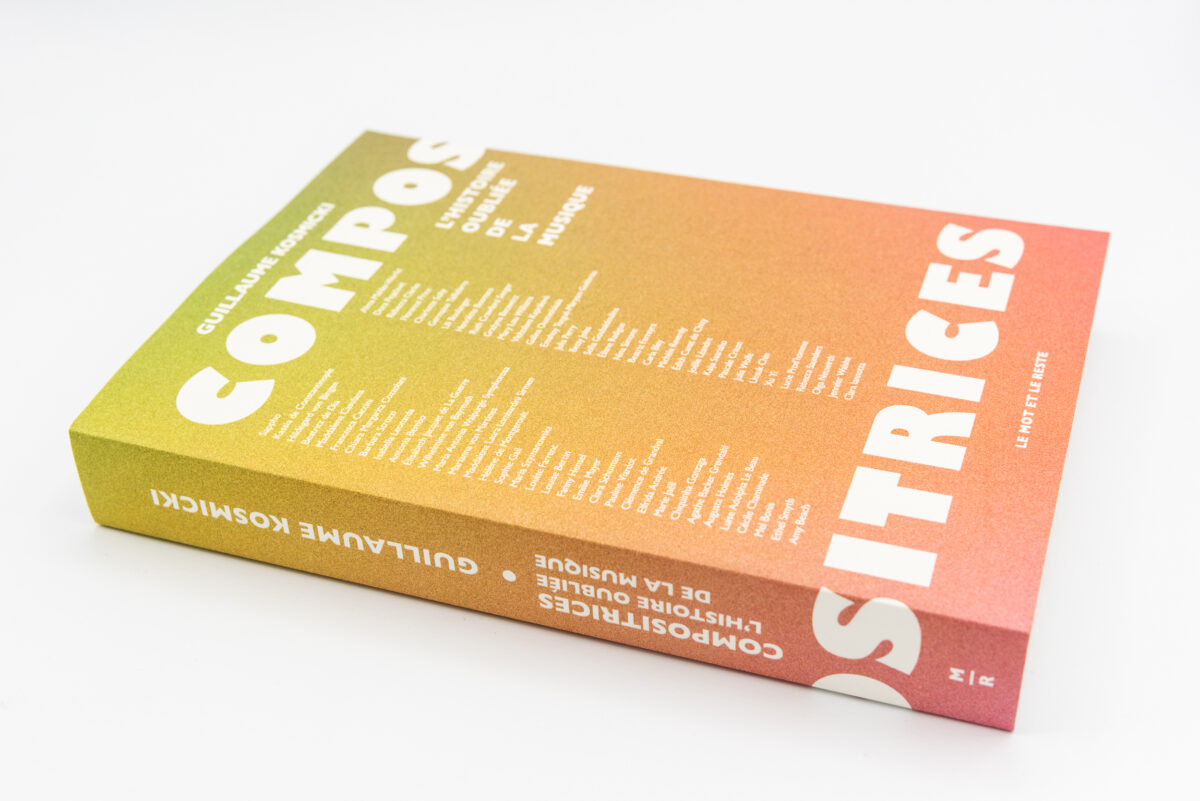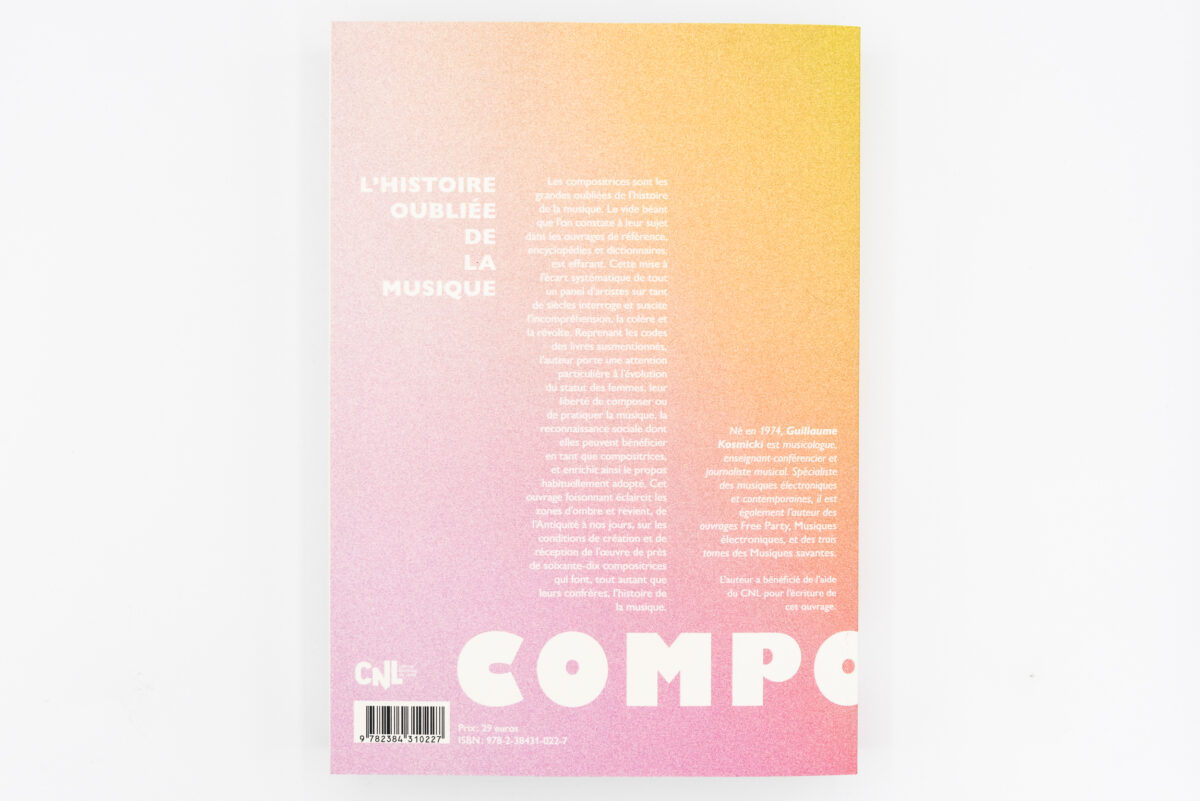 Guillaume Kosmicki
Le Mot Et Le Reste

Language

French

Release

2023

Pages

448

Format

21 x 14.8 cm

ISBN

9782384310227