Bookshop
Bookshop
Conserver, Adapter, Transmettre
Materials, construction, electricity, heating, carbon is everywhere in the building industry, from design to use. The best way to reduce emissions in this sector, which is one of the most carbon-intensive, is not to demolish in order to rebuild, but to conserve in order to store, and to adapt forms and materials in order to transmit buildings that are more virtuous in their operation and urbanity. The principle of rebuilding the city on itself is not new, but carbon is radically changing our era. It forces and questions all heritages and all times of the project. How can we acclimatise and open up a Haussmannian block while retaining its identity? How to repair a modern office tower or housing buildings to make them less energy consuming? What to do with an old telephone exchange, obsolete university laboratories or an electrical transformer? Can we live in a car park? Can you garden in a maternity hospital? Converting a monofunctional building into a mixed-use programme… How can we consume less and offer more?
Through an analysis of some forty renovation, rehabilitation and reconversion projects for which permits have been submitted in Paris between 2020 and 2022, and of the winners of recent competitions, the book Conserver Adapter Transmettre seeks to give an account of these new methods of construction which combine climatic issues, heritage wishes and programming adapted to contemporary expectations. The multiple responses, revealed through documents specially produced by the architects, provide a panorama of the fundamentals of the Parisian architecture of tomorrow. In search of sustainability and energy performance, they develop simple and passive devices rather than electrical or digital systems. This results in renewed geometries, often reinterpreting known forms: pleated facades to protect, thick facades to regulate, chimneys to ventilate, gardens to temper, high ceilings to cool, through spaces to ventilate, caps to shelter, blinds to shade, tanks to store, patios to light… A whole bioclimatic vocabulary forgotten by modernity is rebuilt here in a plurality of materials favouring dry channels to reduce nuisances, bio and geo-sourced materials (stone, hemp, earth, straw, etc.) to reduce the impact and the use of elements directly deconstructed on site or deposited next to it to reduce the use of resources, while participating in the re-naturation of the city by removing the waterproofing from what was asphalt and greening what was mineral.
These transformations open up an extremely stimulating field of exploration for urban and architectural disciplines by combining the principles of resection, repair and constructive rationalisation. Under the prism of the economy of means, respect for the work of previous generations and the long-term nature of the buildings that contribute to and form the basis of the city, hybrid objects are being invented that are rational in their implementation and frugal in their use. The promise of buildings capable of coping with global warming and the depletion of resources, which simultaneously combine three commitments: to conserve, to adapt, to transmit.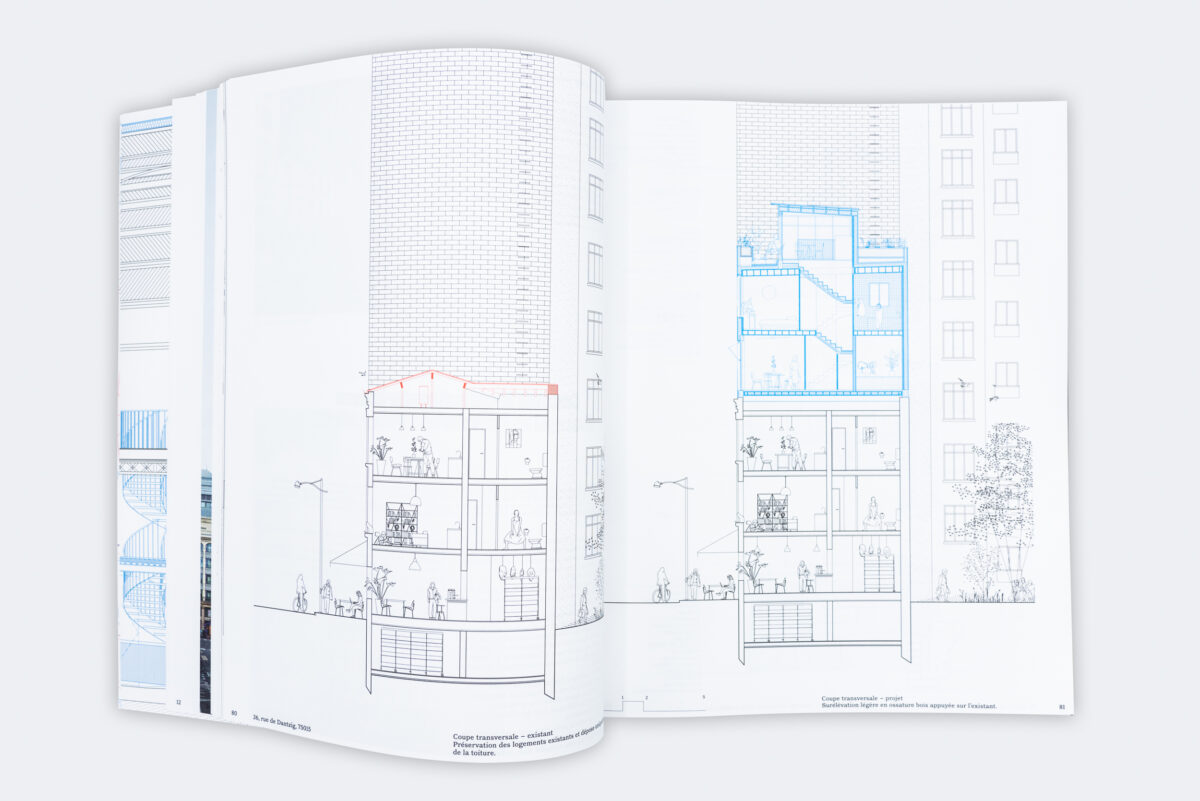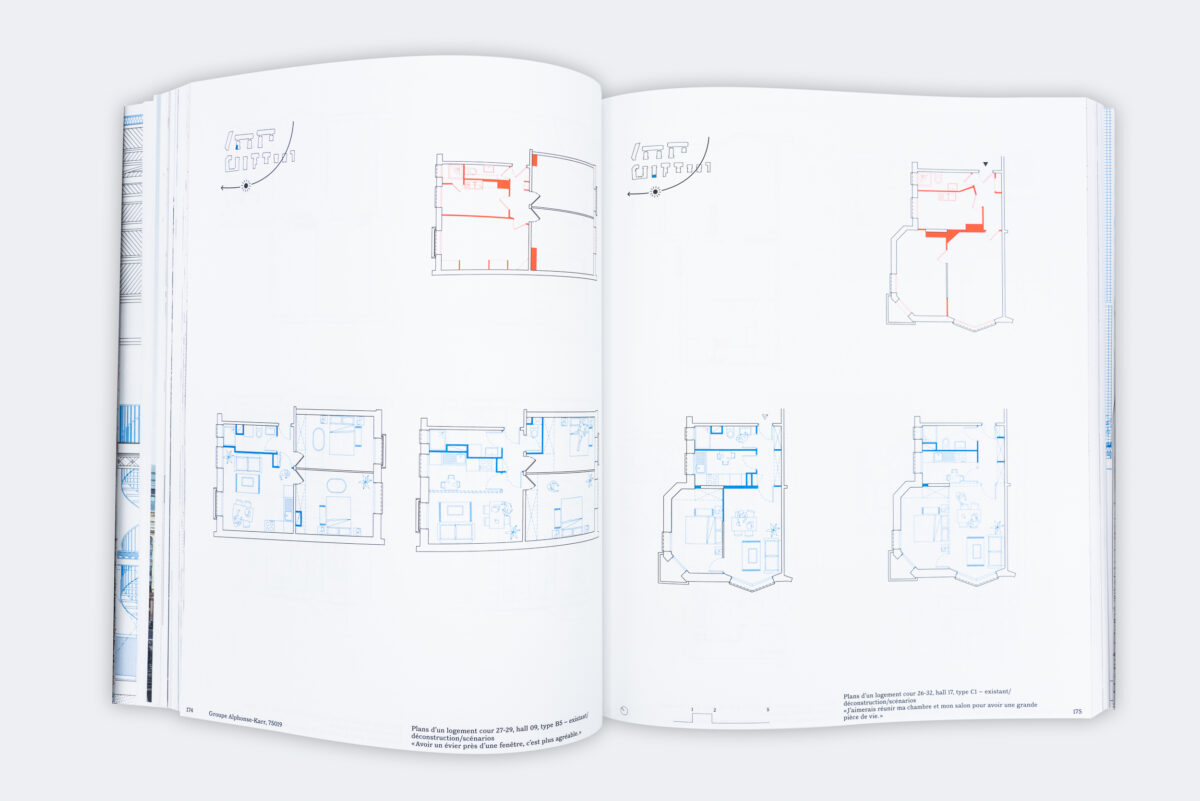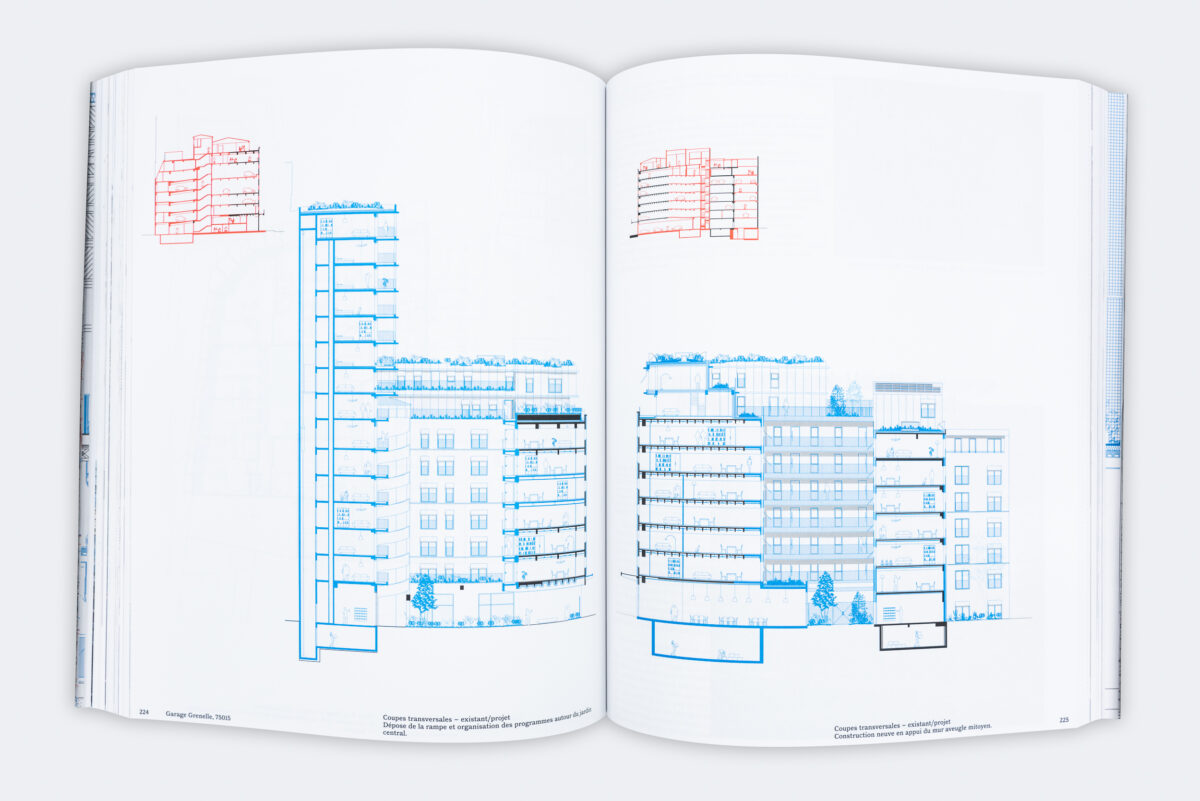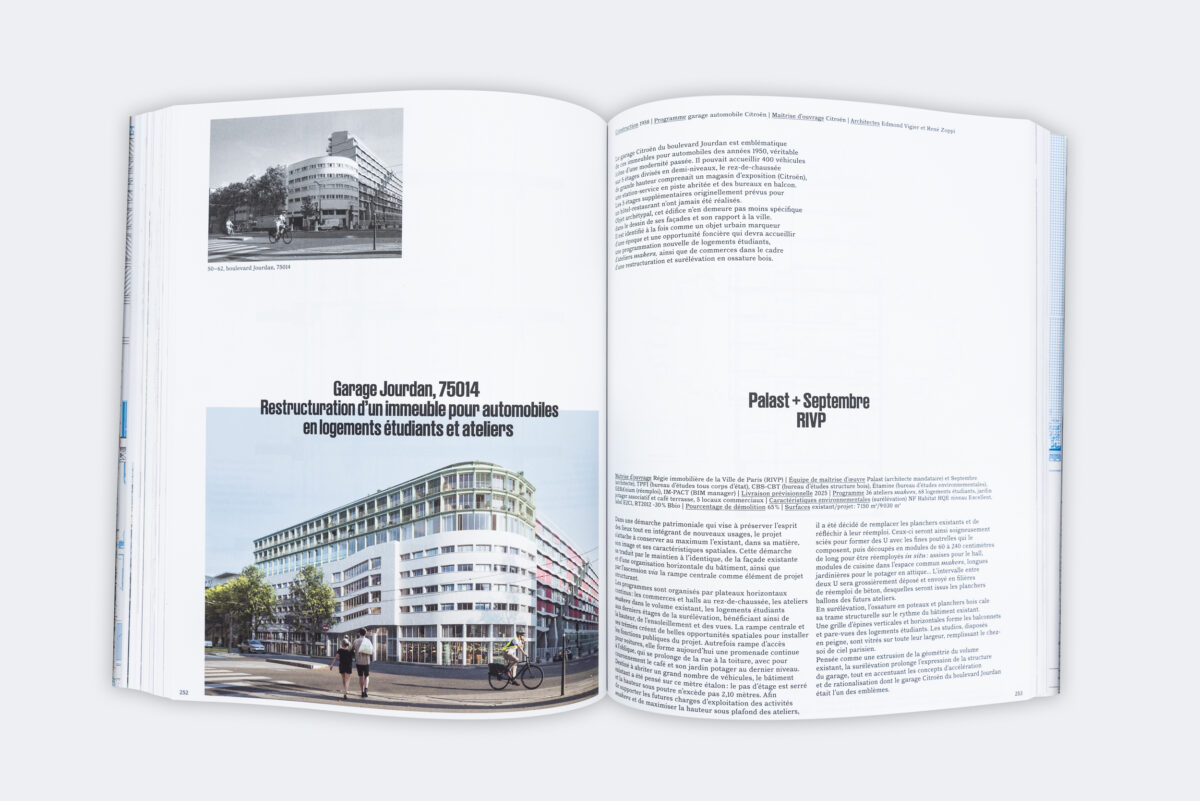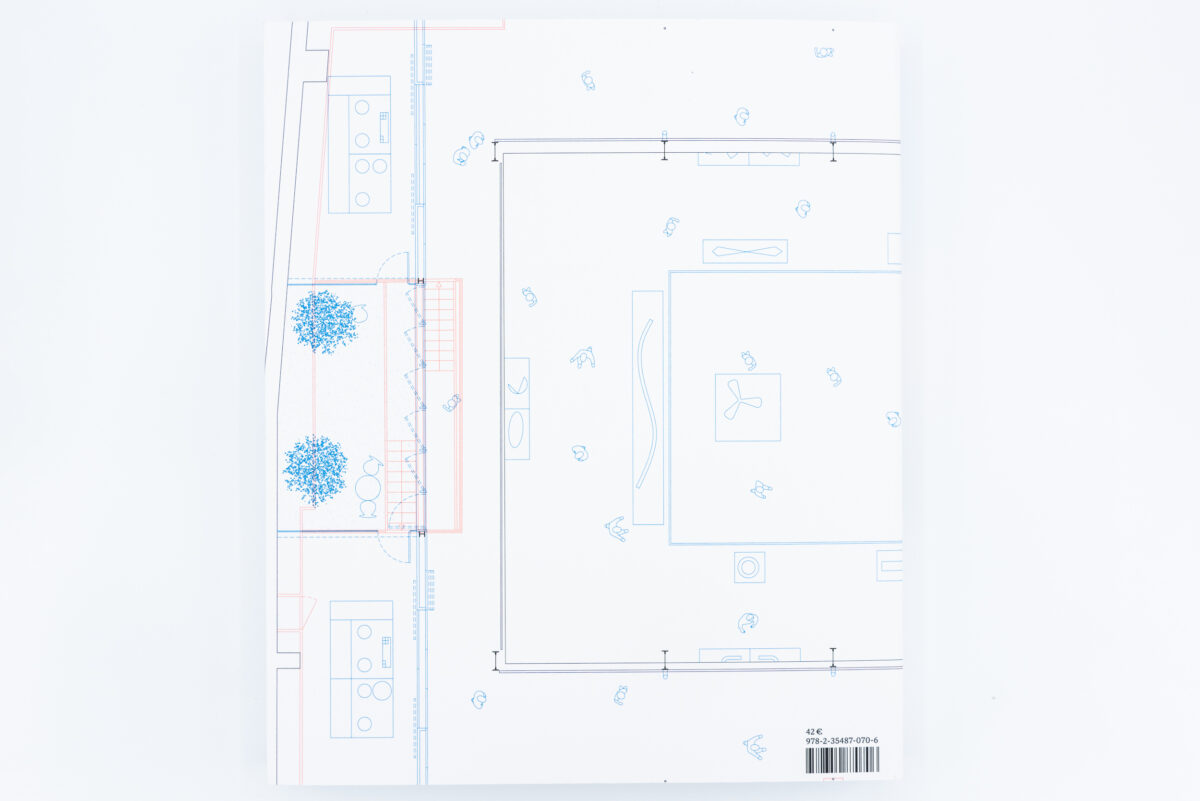 Clément La Tulle-Neyret
Pavillon de l'Arsenal

Language

French

Release

2022

Pages

416

Format

30 x 25 cm

ISBN

9782354870706