Bookshop
Bookshop
Emmanuel Druon
Écolonomie
"It is more economical to produce in an ecological way. This credo, which goes against the grain of traditional entrepreneurship, has guided Emmanuel Druon in transforming the Pocheco factory since 1997.
While today's economy is built around profitability at all costs, Emmanuel and his teams have decided to give priority to caring for the planet and human beings. Self-sufficiency in water and heating, photovoltaic panels, recycling, reforestation, green roofs, phytodepuration, insulation, elimination of polluting products: a global strategy has been put in place to limit the impact of the business on the biosphere as much as possible. And the economic results are there.
This book, updated in 2021, is the living account of this adventure from its beginning. With conviction, humour and precision, Emmanuel Druon demonstrates how essential – and effective! – to think differently about the development of the industry.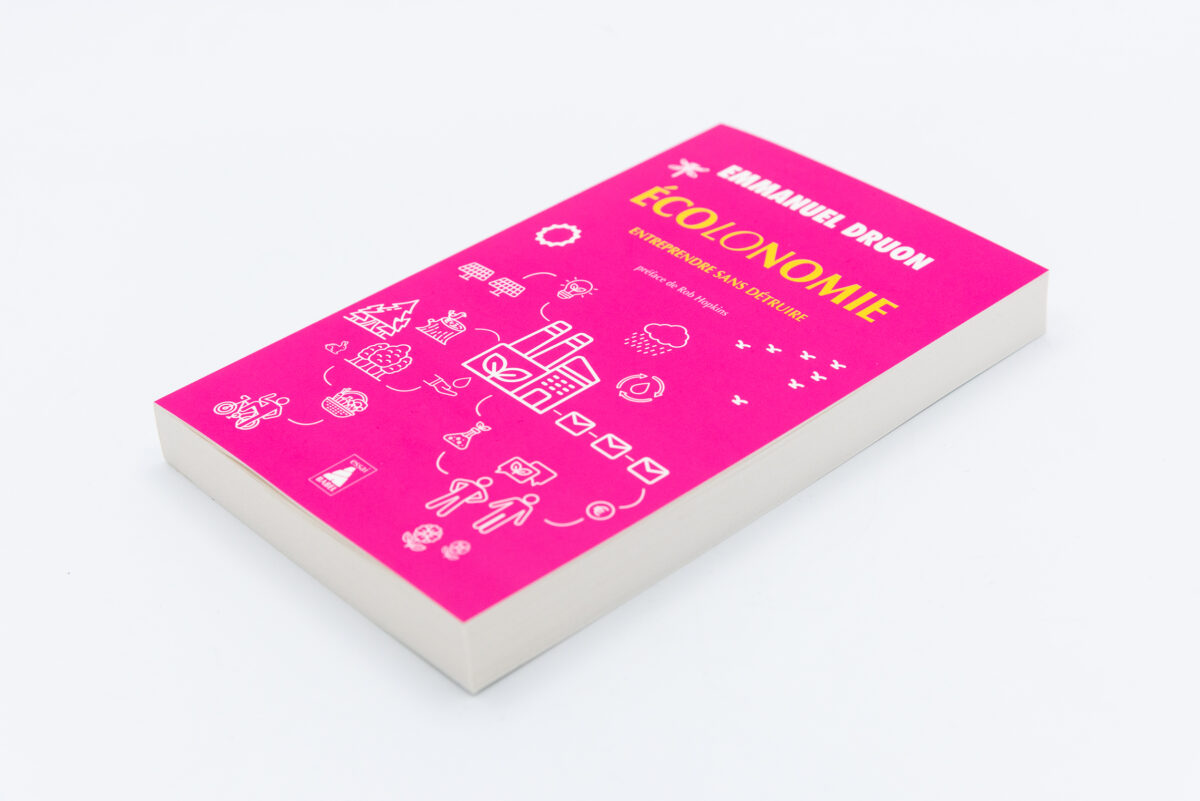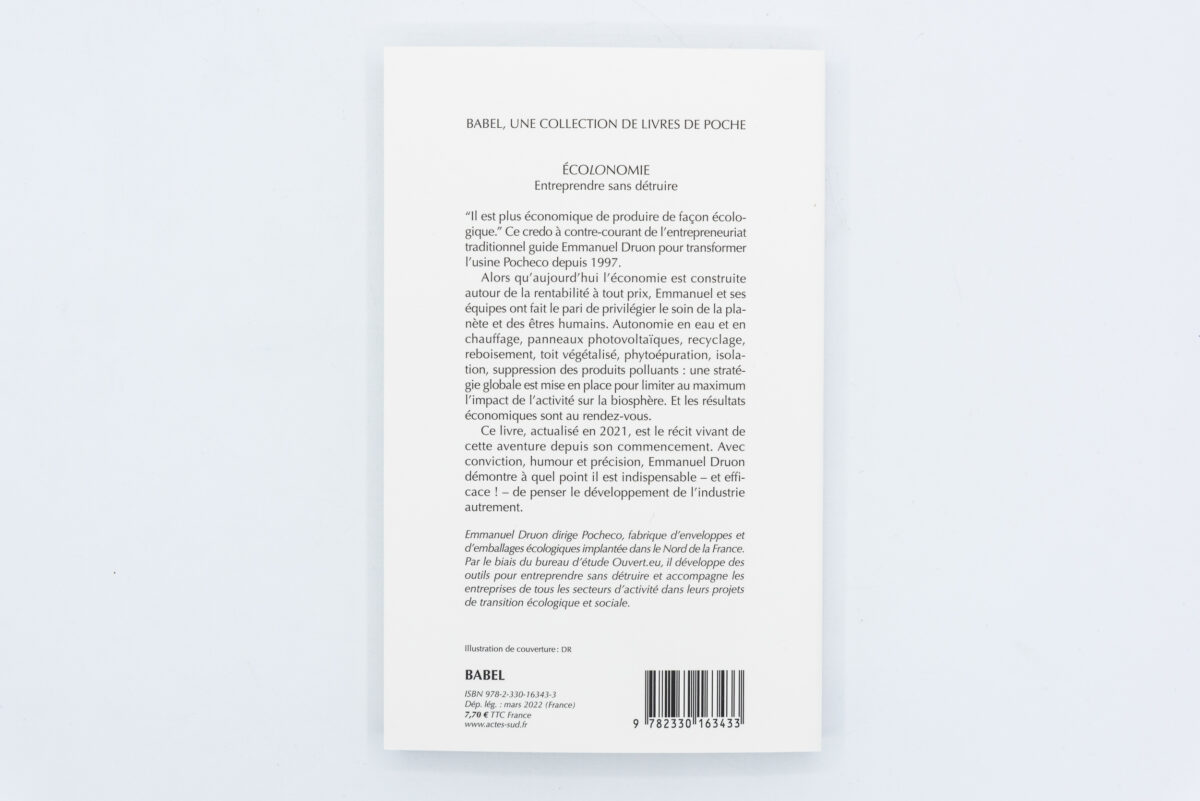 Emmanuel Druon
Actes Sud

Language

French

Release

2022

Pages

240

Format

17.5 x 11 cm

ISBN

9782330163433