Bookshop
Bookshop
Eye Eye Eye, Se défaire de l'emprise visuelle: Undoing Visual Control
This book is conceived as an exhibition, a subjective and commented atlas of artistic, media and documentary images in dialogue. It carries within it the questions of the times we have lived through, whether they be climatic, identity-related or digital, and revolves around the symbolic toxicity of images when they overwhelm our field of vision, monopolise our attention and alter our capacity for analysis.
It shows how the museum is today a fundamental and decisive place to take the time to think about images and to affirm those to come.
Joseph Belletante, director of the Musée de l'Imprimerie et de la Communication Graphique in Lyon, offers an indispensable essay to give us back the capacity to act.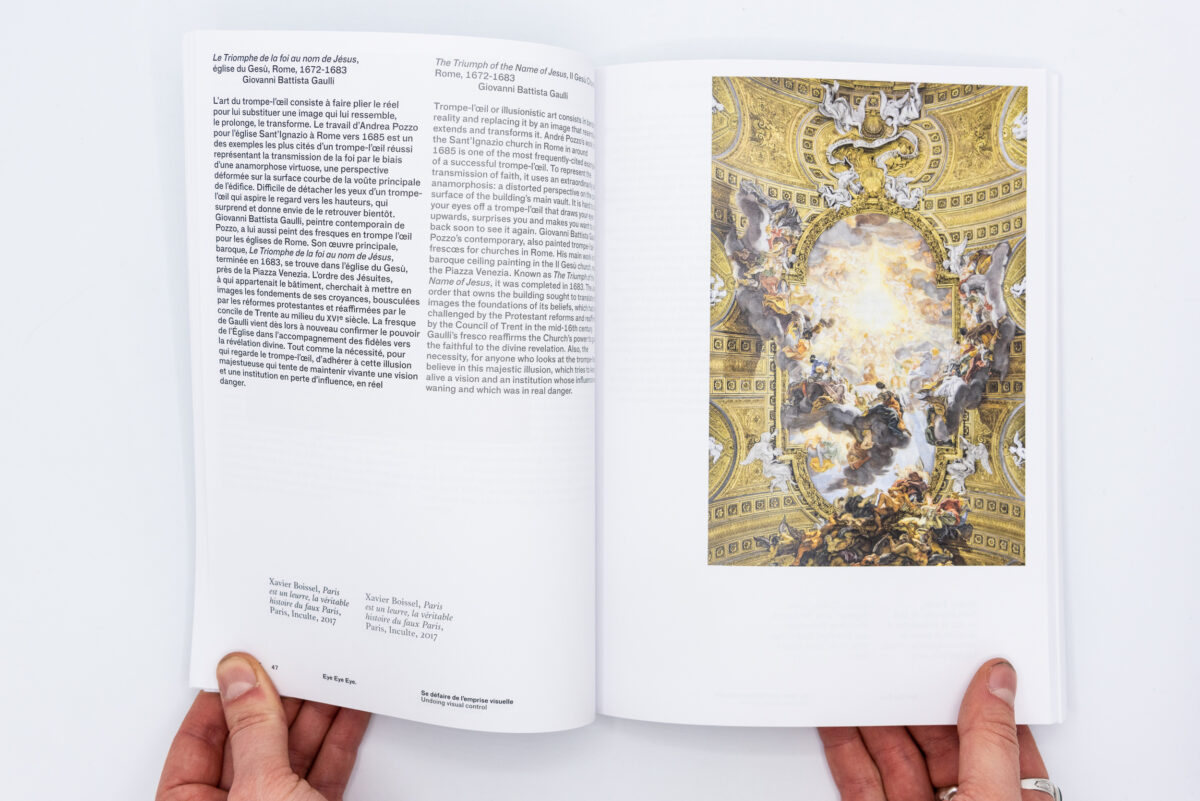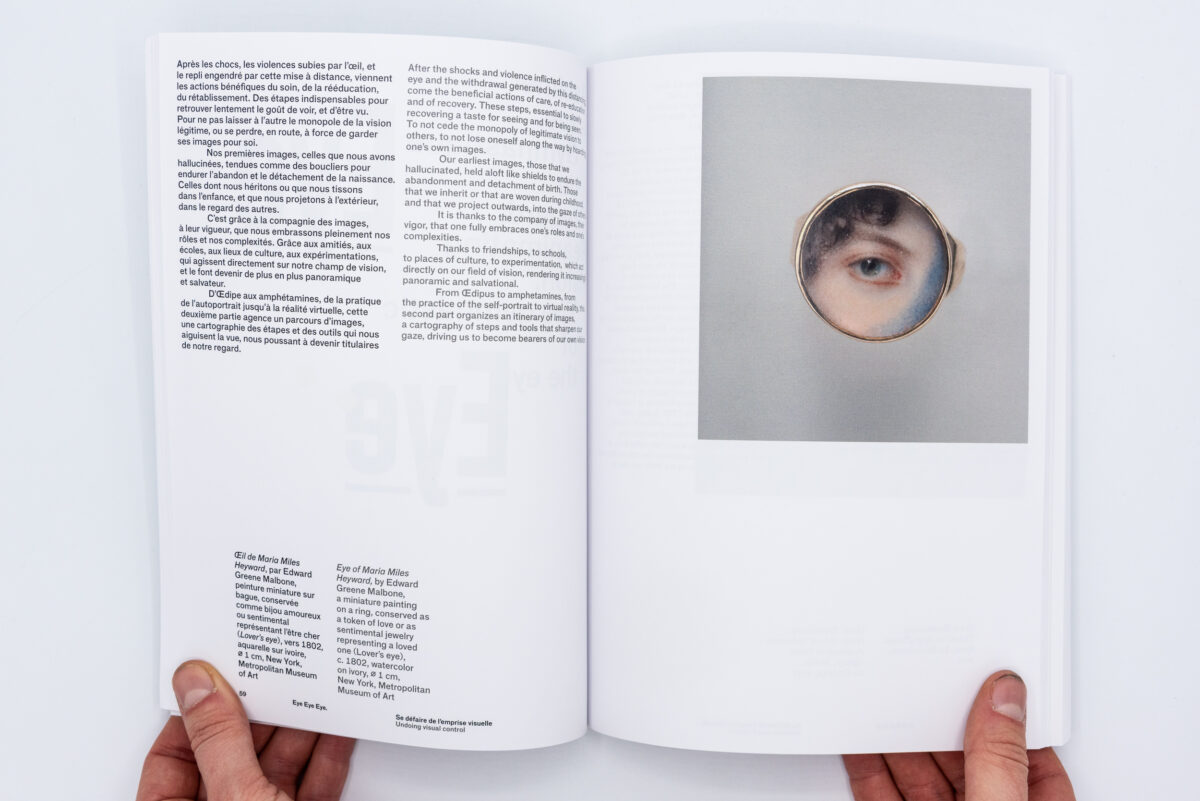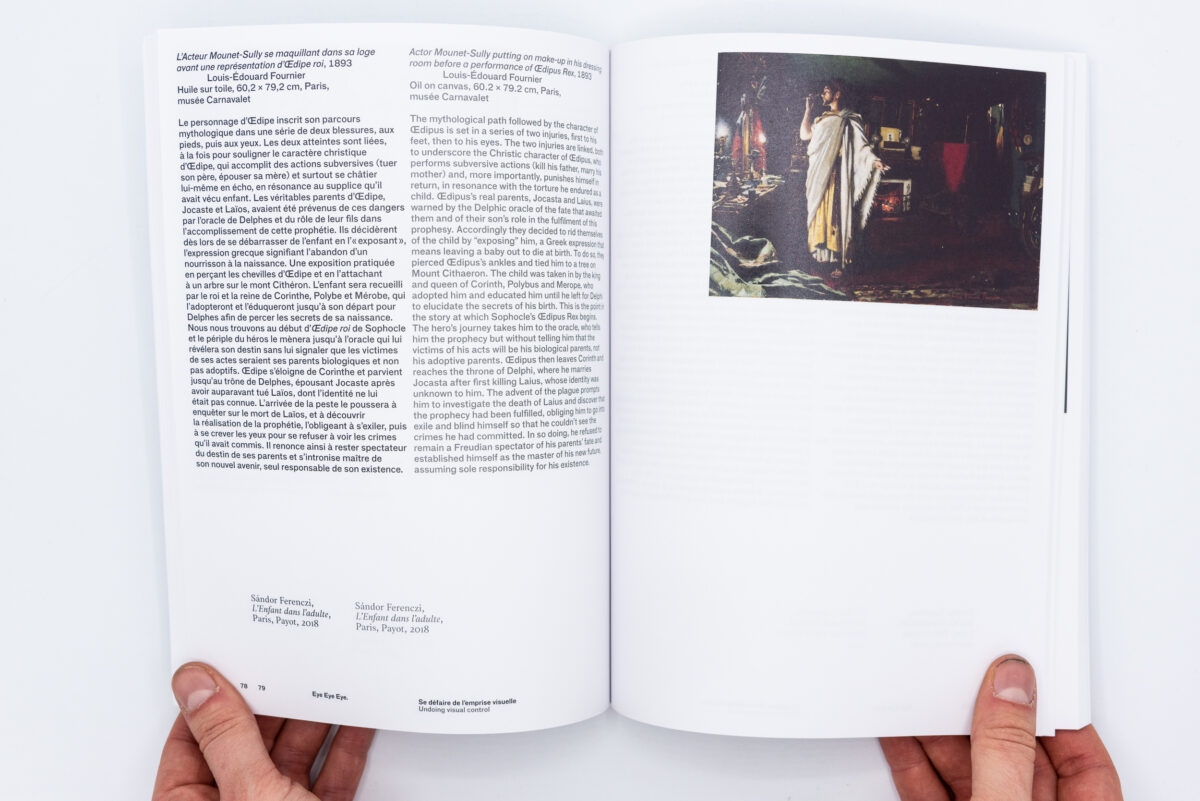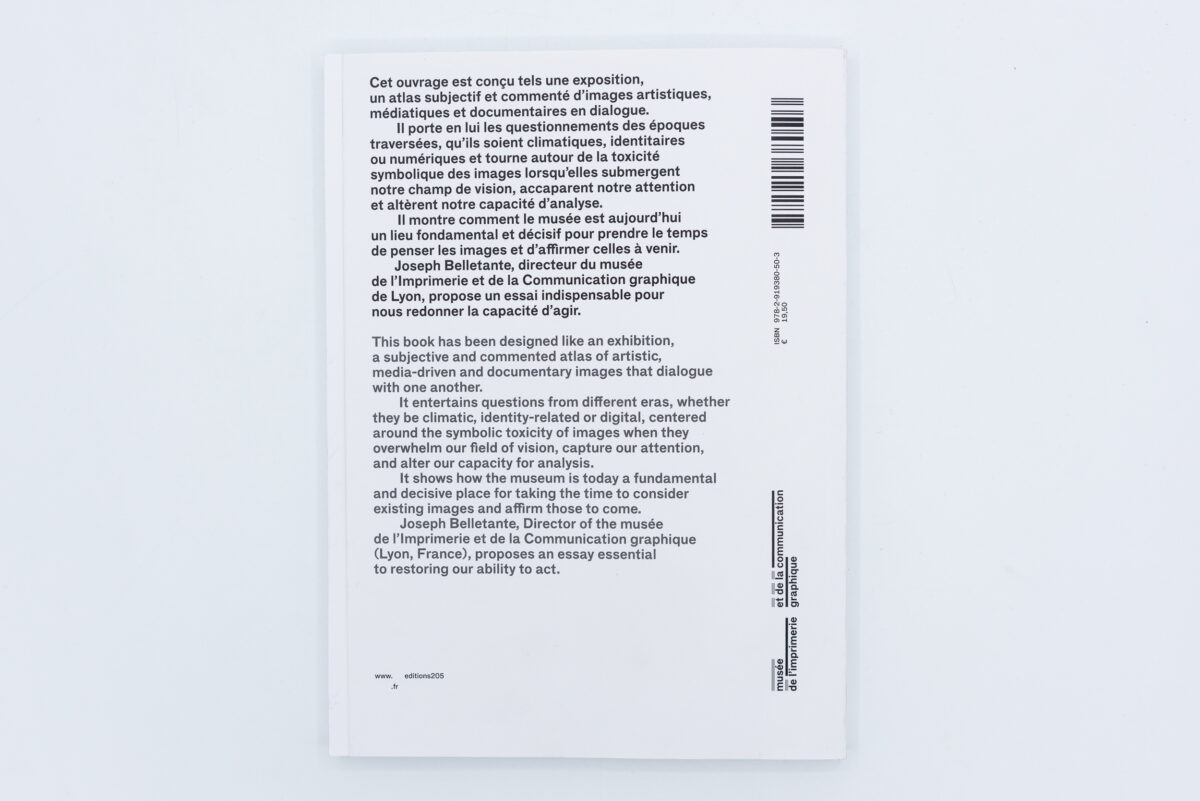 Joseph Belletante
Editions 205

Languages

English

French

Release

2022

Pages

176

Format

23 x 17 cm

ISBN

9782919380503