Bookshop
Bookshop
Sam Bourcier
Homo Inc.orporated : Le triangle et la licorne (qui pète)
Bye Bye Binary's s selection for their storefront.
The asterisk (*) is used to break up the gender form of the word. Sam Bourcier uses this typographical sign in his book Homo inc.orporated: the triangle and the farting unicorn. This use of the asterisk inspires Clara Sambot, a member of the BBB collective, to multiply it in the DINdong typeface. Bourcier's parallel between the asterisk and the sequin also inspired Roxanne Maillet to create "shinebrooklikeadiamond", a collection of sparkles sprinkled throughout the pages of José Esteban Muñoz's recent translation of Cruiser l'utopie, l'après et ailleurs de l'advenir queer (Brook Publishing).
"In this new book, Sam Bourcier continues the reflections of the Queer Zones trilogy. Homo Inc.orporated is a biopolitical critique of LGBT politics of equal rights and their compatibility with neoliberalism. Marriage, procreation, labour, homeland, gays and lesbians have been shifted into the sphere of reproduction and production as such.
What is left of the LGBT political subject defined by law and diversity management? Not much. This is why queers and transfeminists are mobilising against neoliberalism in favour of an agenda of economic and social redistribution that is broader than the simple demand for recognition and integration. They propose this new paradigm of the future for all, gender as work, and new means of action such as the gender strike."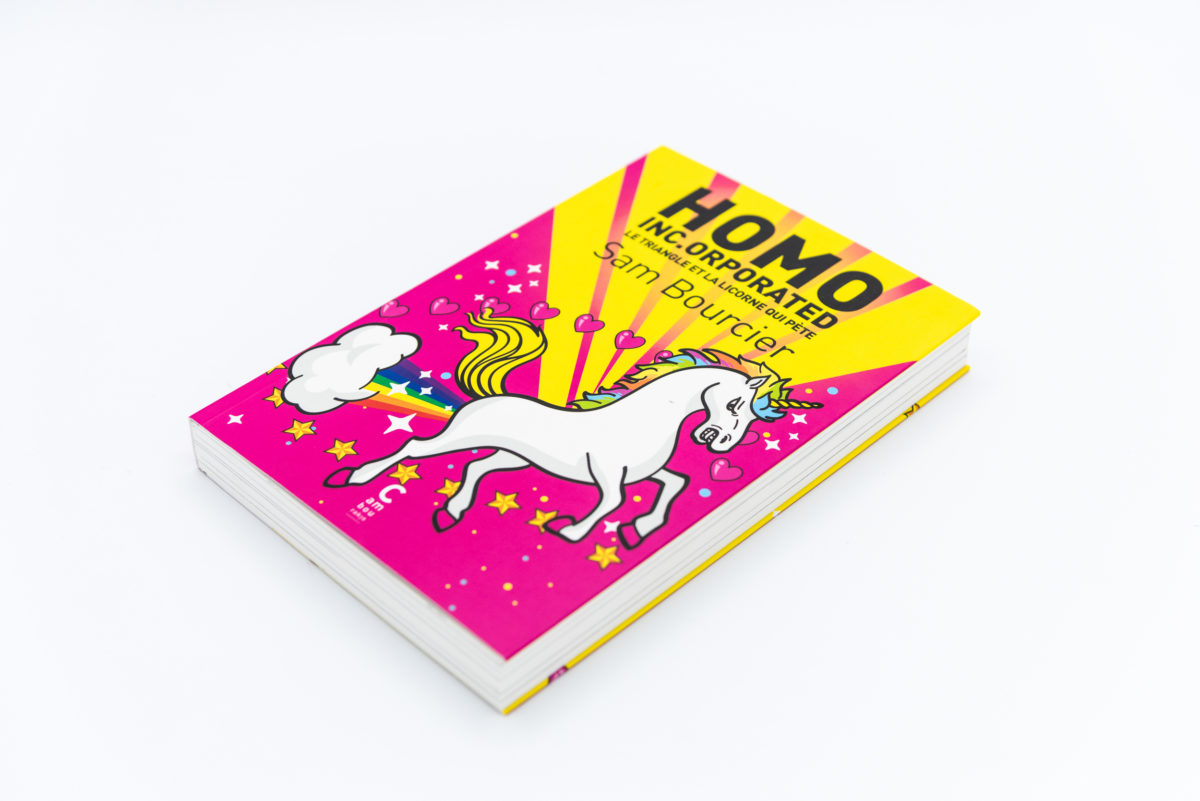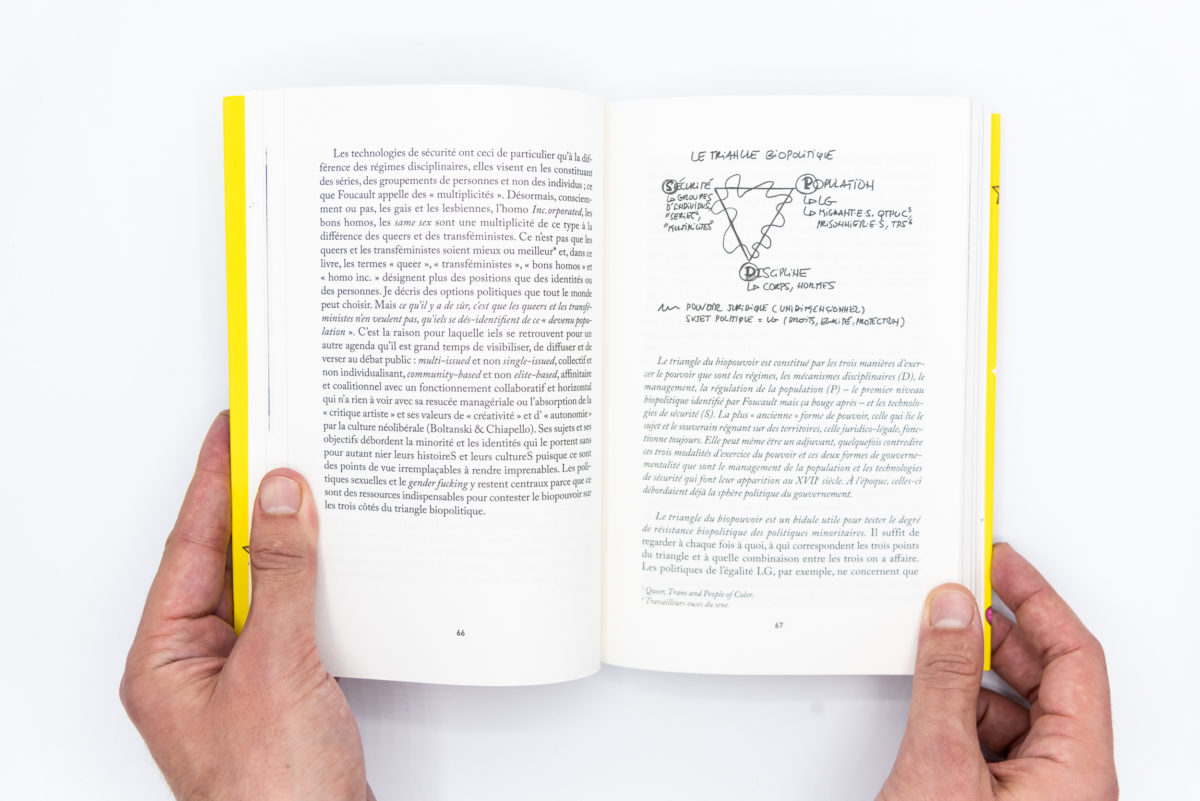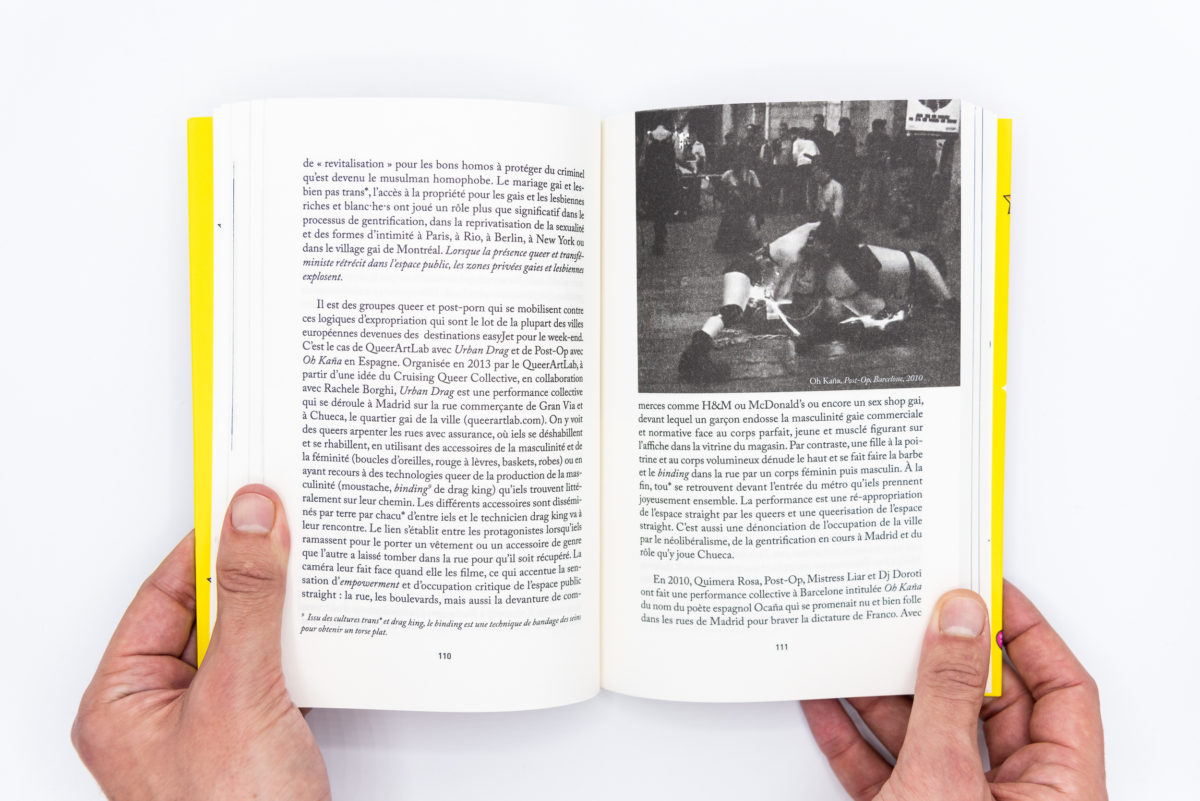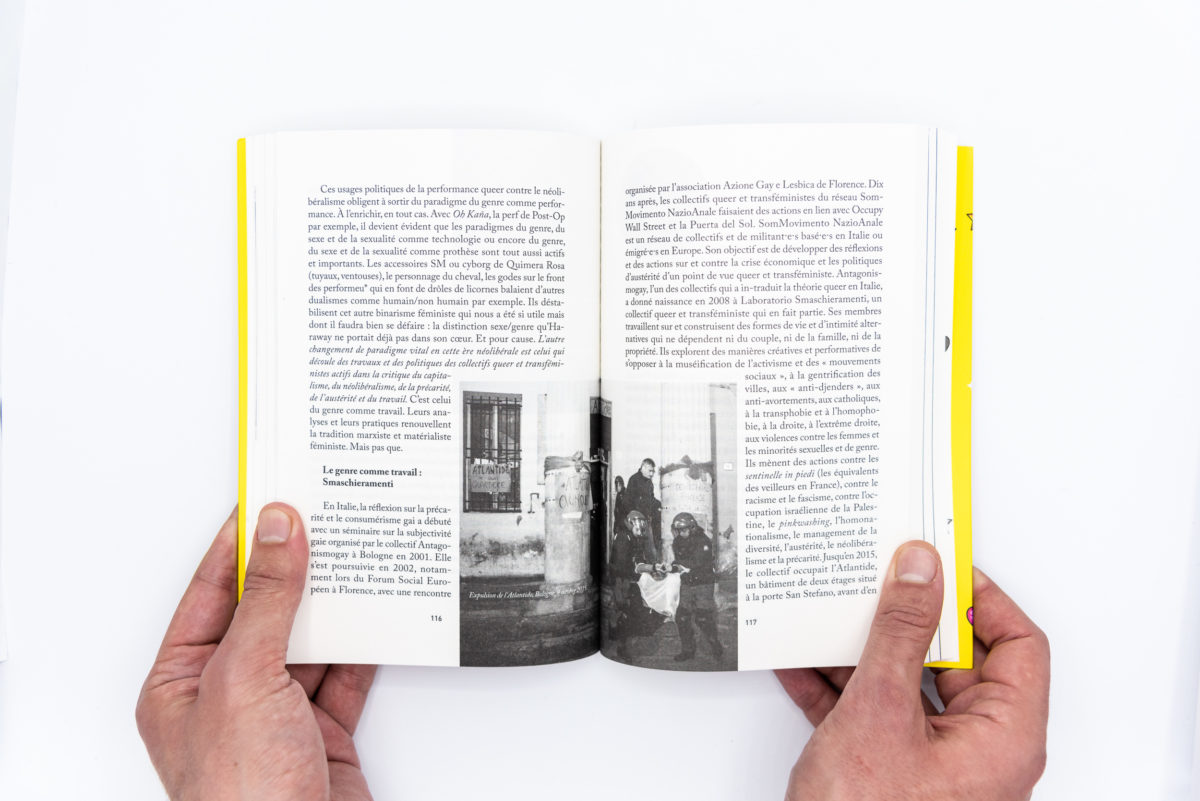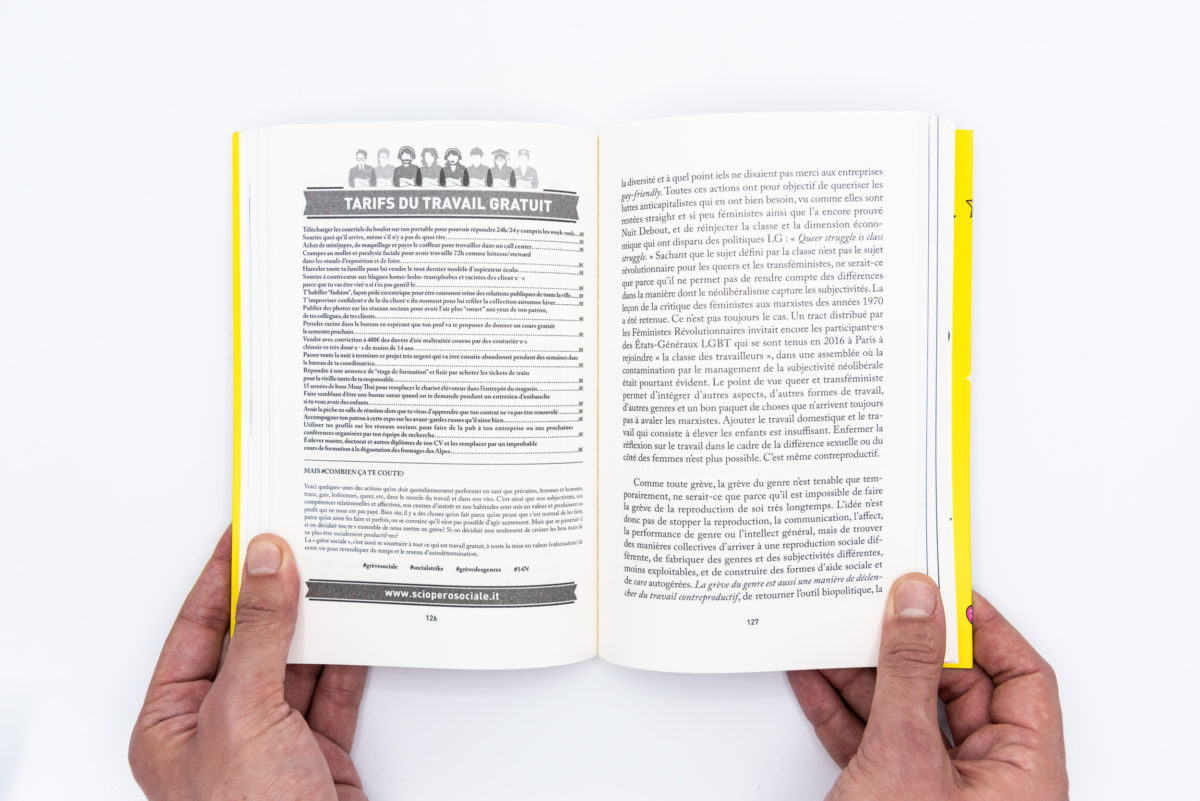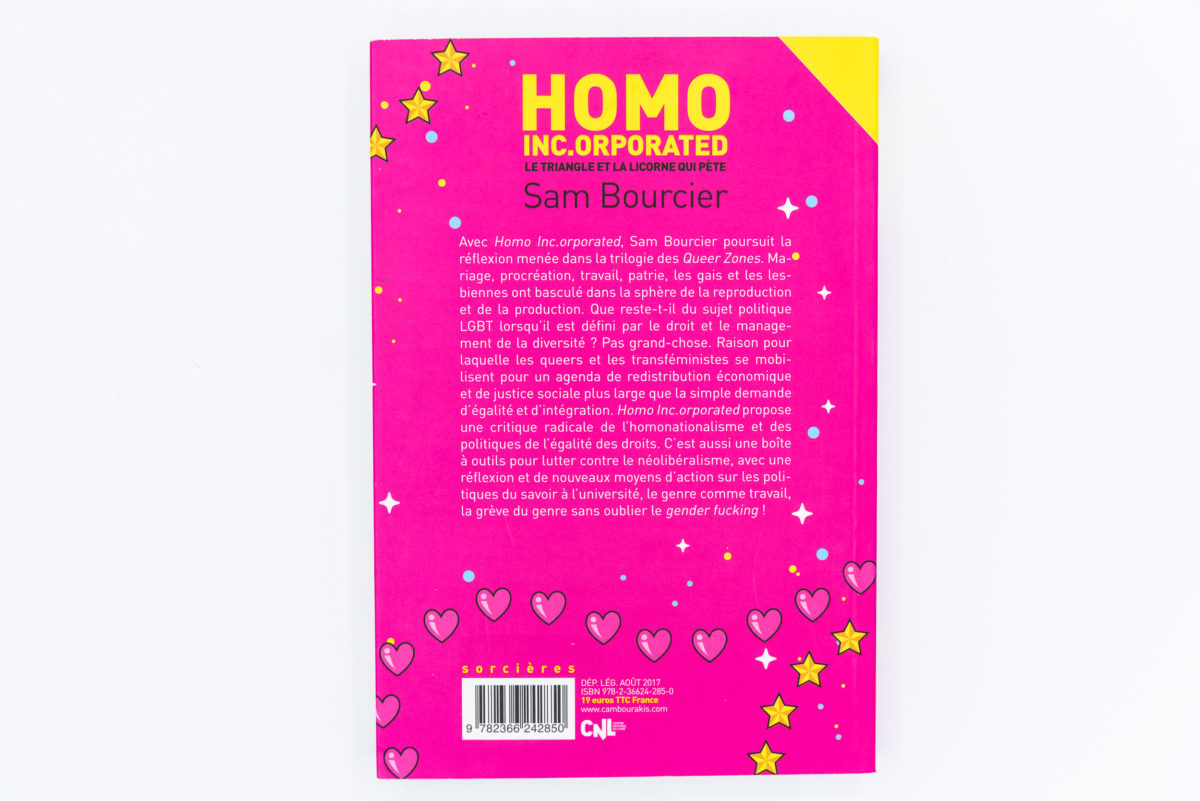 Sam Bourcier
Cambourakis

Language

French

Release

2017

Pages

248

Format

20.6 x 14.1 cm

ISBN

9782366242850