Bookshop
Bookshop
Inventaires #4, 2020-2023: Architectures Wallonie-Bruxelles.
The spectre of climate change and its social, economic and ecological implications is haunting the planet.
Energy, drought, floods and other climatic disasters are confronting us with issues of governance, and more specifically in terms of architecture and town and country planning. To try to change the course of this downward spiral, any spatial intervention on our environment, whatever its scale, can no longer ignore the need to respond to the challenges of environmental, societal and economic transition by integrating the public, collective and private dimensions.
With this in mind, Architectures Wallonie-Bruxelles Inventaires #4 highlights around a hundred spatial approaches committed to this transition and carried out in Wallonia and Brussels between 2020 and 2023. Experts in the fields of architecture, urban planning, landscape and sociology have looked at these approaches to identify a variety of avenues for reflection based on six themes: the new rurality, frugality in construction methods, governance, reappropriation, the role of open spaces and, finally, changes in architectural practices in relation to changing uses.
In addition to these reflections, there are libellos embroidered with a singular sense of humour by the visual artist Aurélie William Levaux on our current living environment, and a manifesto co-signed by the members of the editorial committee, calling for a regenerative architectural approach to this region.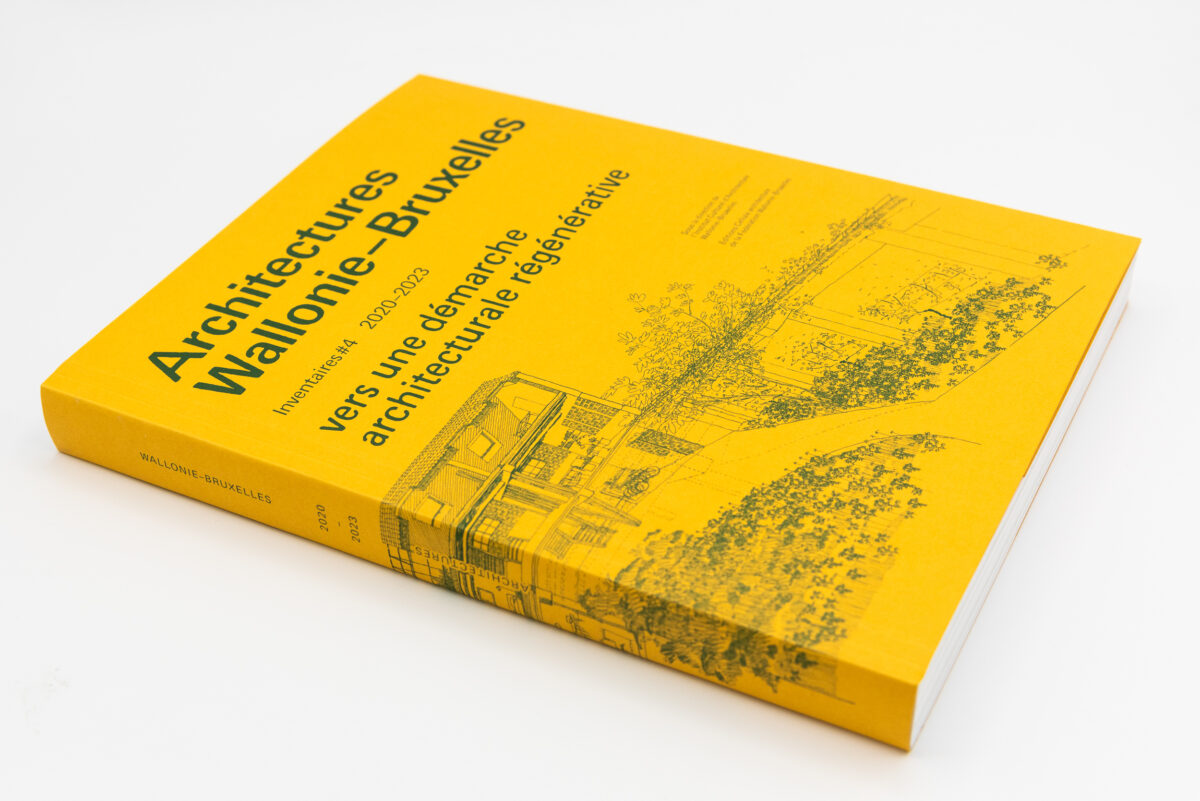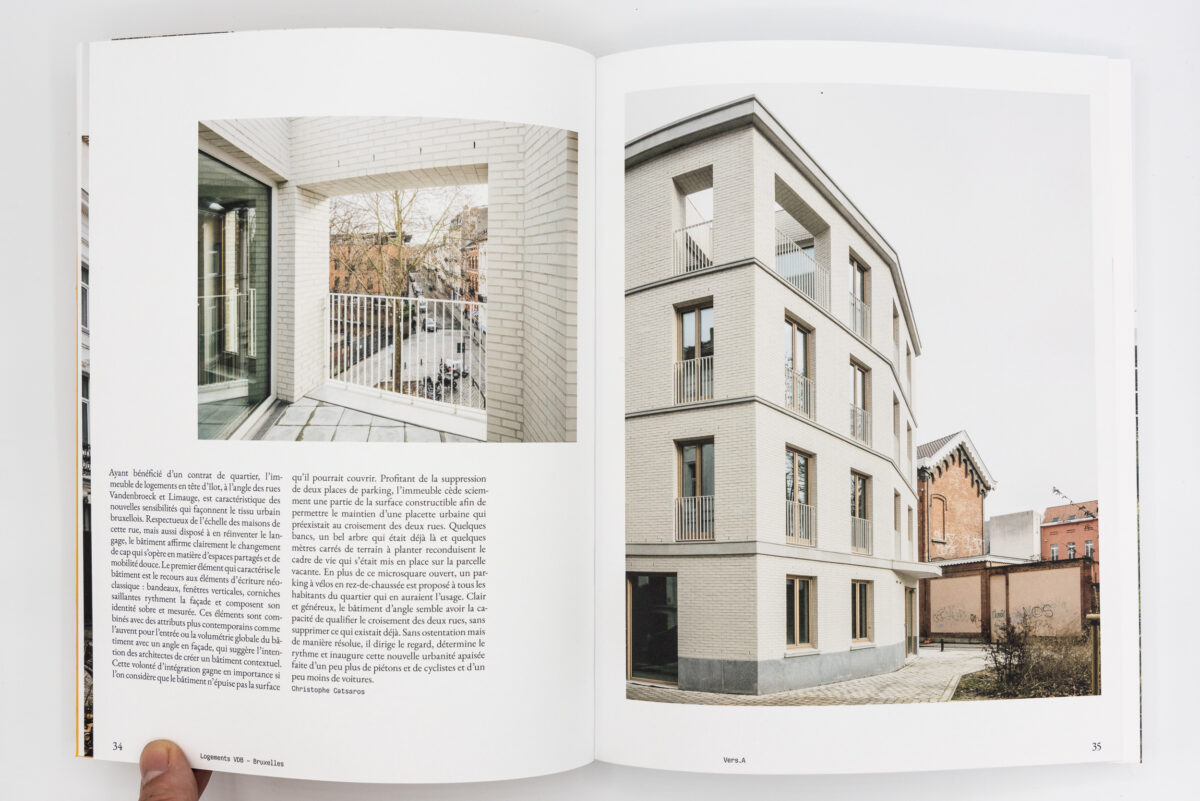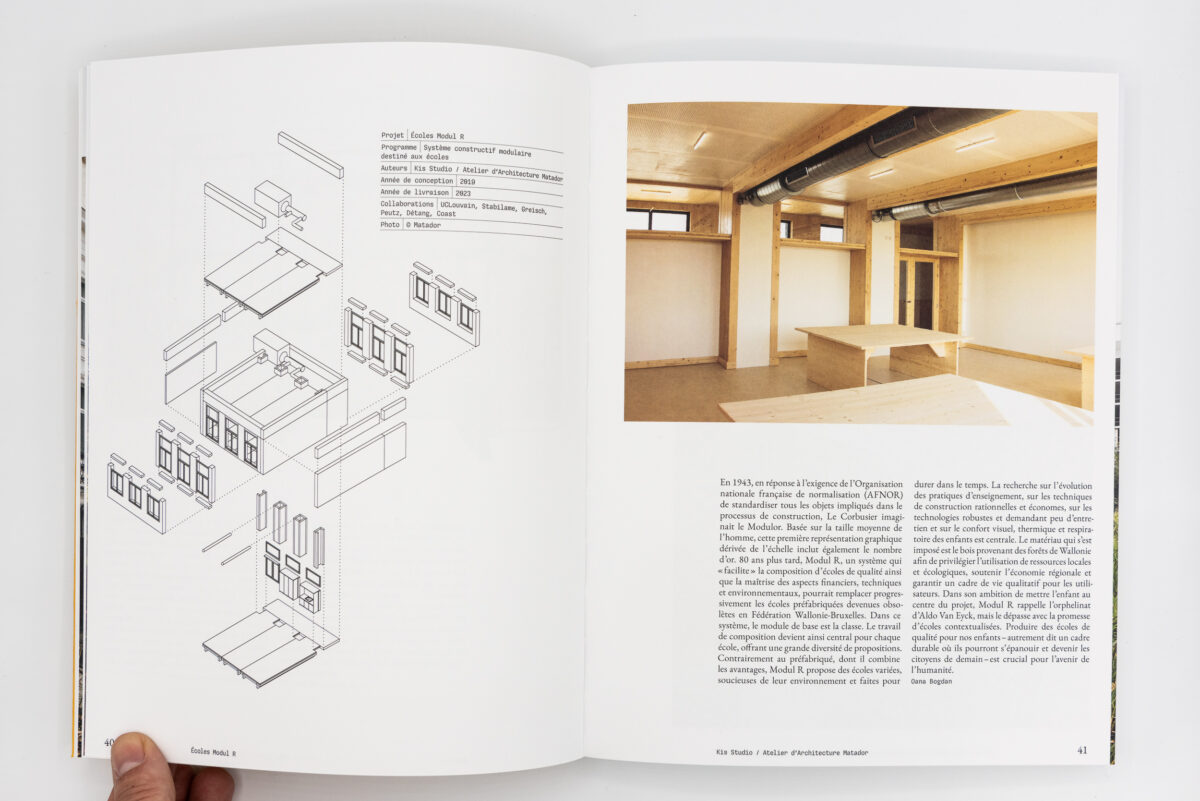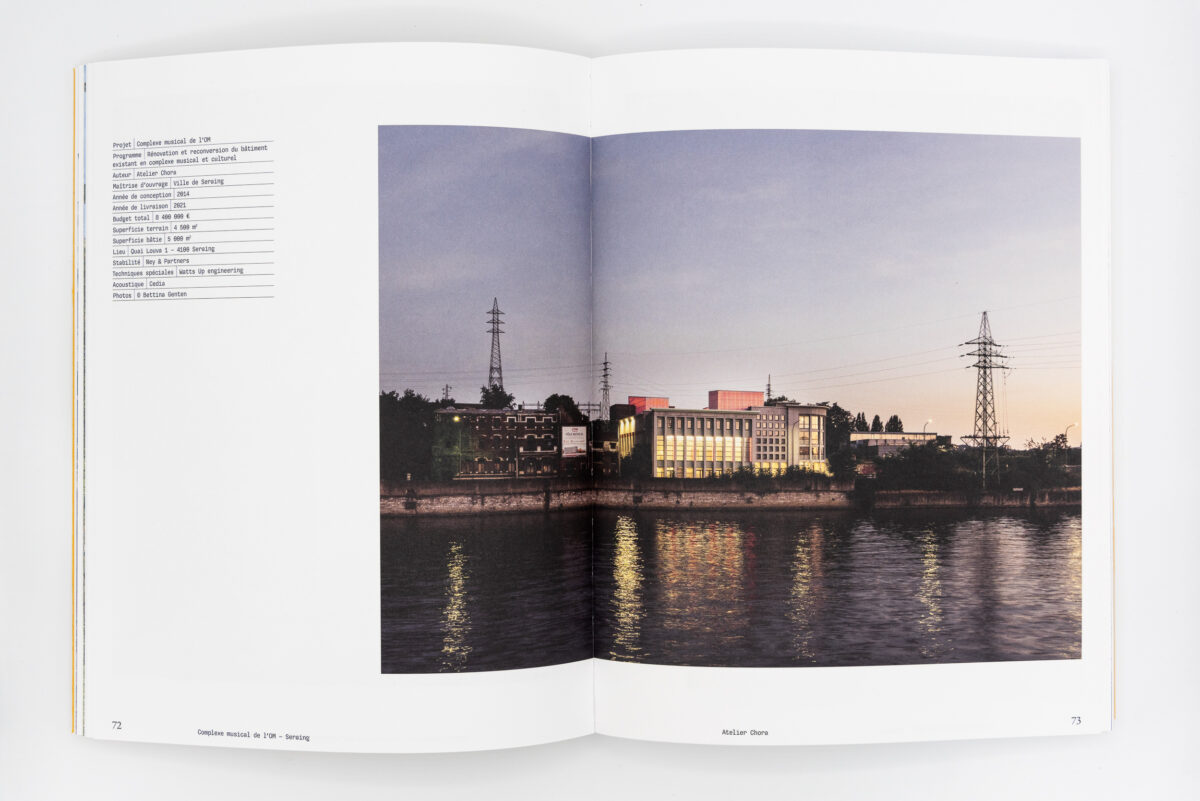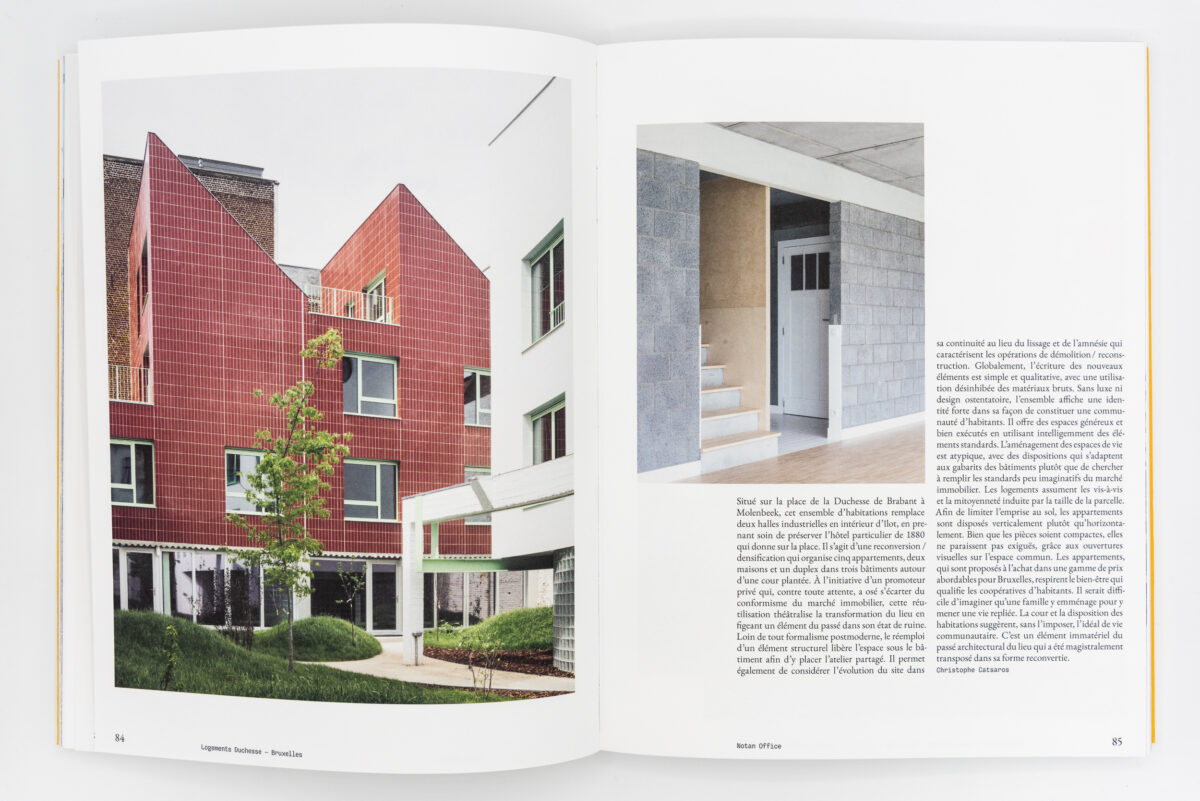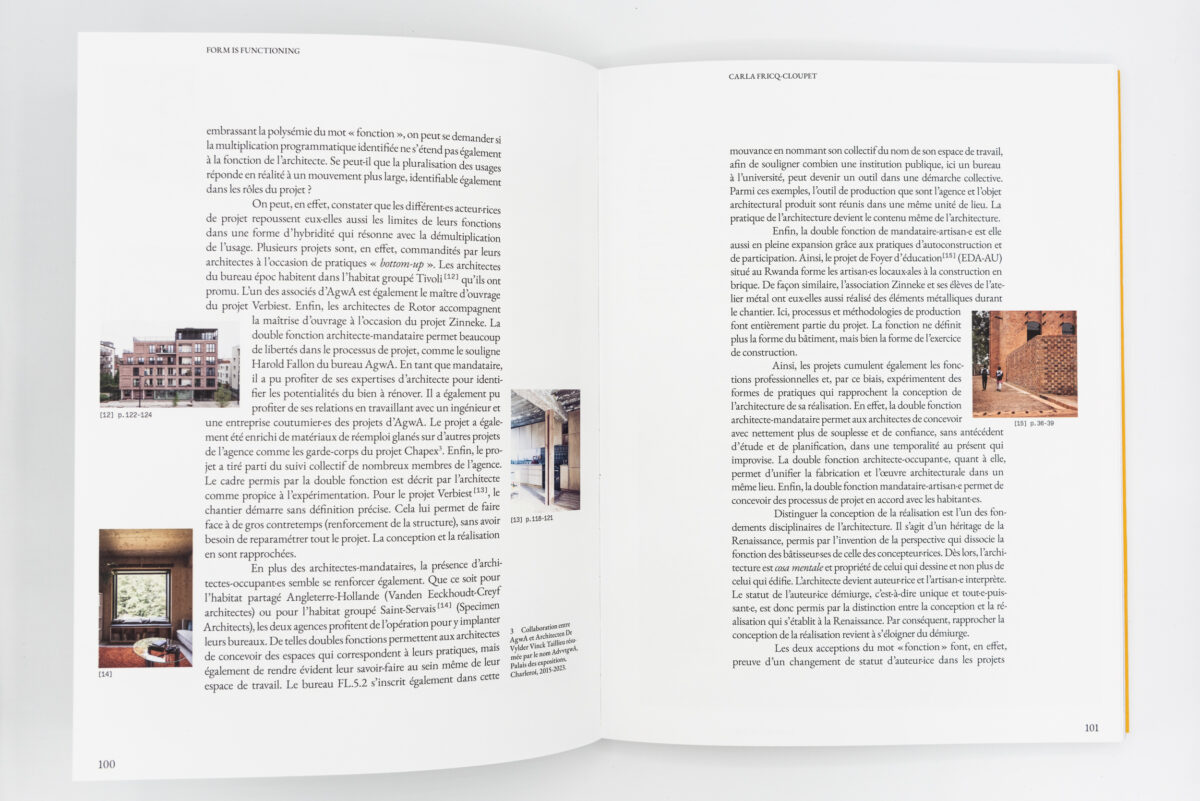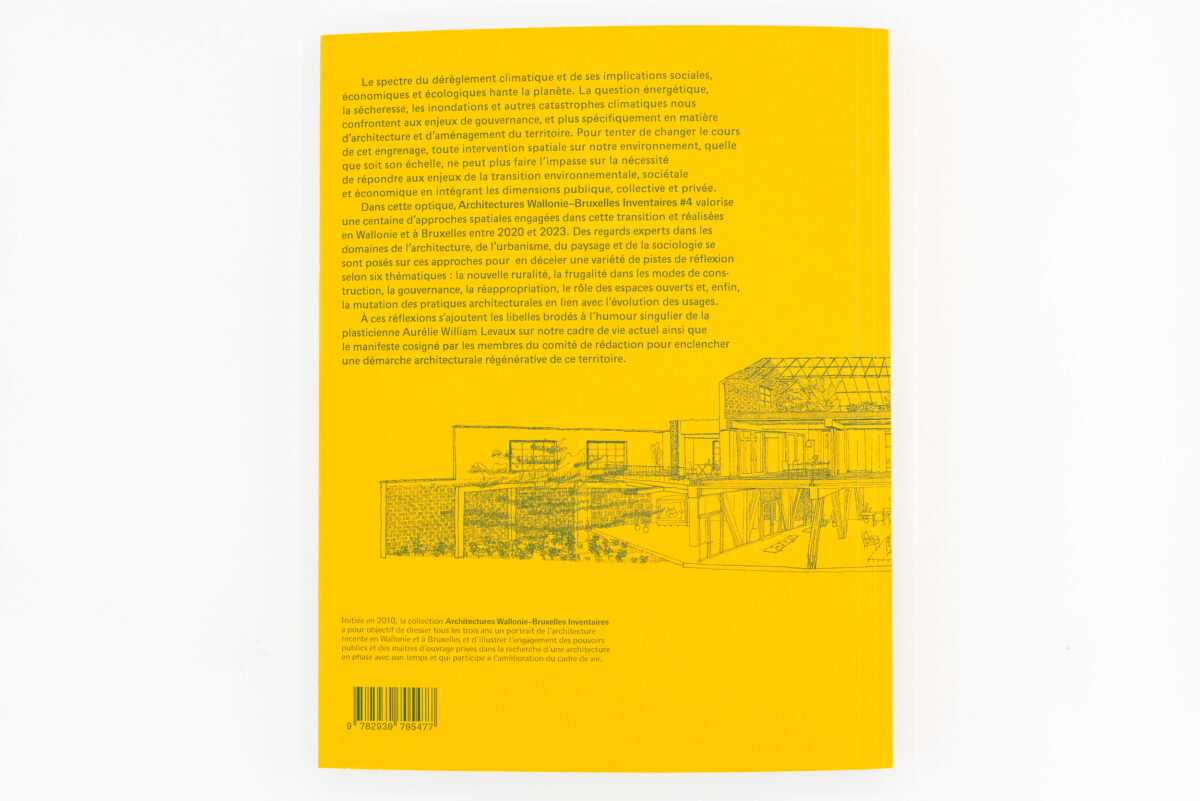 Cellule Archi

Language

French

Release

2023

Format

26 x 20.9 cm

ISBN

9782930705477