Bookshop
Bookshop
L'affiche A-t-elle Un Genre ?
Graphic design has been built through precepts favouring the idea of neutralitý.
In this ideal, combined with those of objectivitý and functionalitý, one can read an awareness: to free oneself from certain subjugations in order to approach the composition of a body of text, the arrangement of a corpus of images by being as little as possible subject to any ideological domination.
Hierarchising information, making an image, without repeating the exclusions of societý.
The poster genre imposed itself in France around 1880 with female bodies as the main motif, promoting shows or products. In the 1960s, the poster as a patriarchal structure raises questions.
How can the problem of the presence of human bodies in the poster, a reproducible surface, the standard of mass communication in the public space, be addressed and resolved? How does the poster, informative writing, intriguing image, public screamer, printed or digital, confront the mechanisms of visual pleasure and iconographic codifications linked to the construction and deconstruction of genres? What can it do: reproduce them as a mirror of an era? Intensify them? Distort them? Can it thwart and disturb gender norms? What does it want?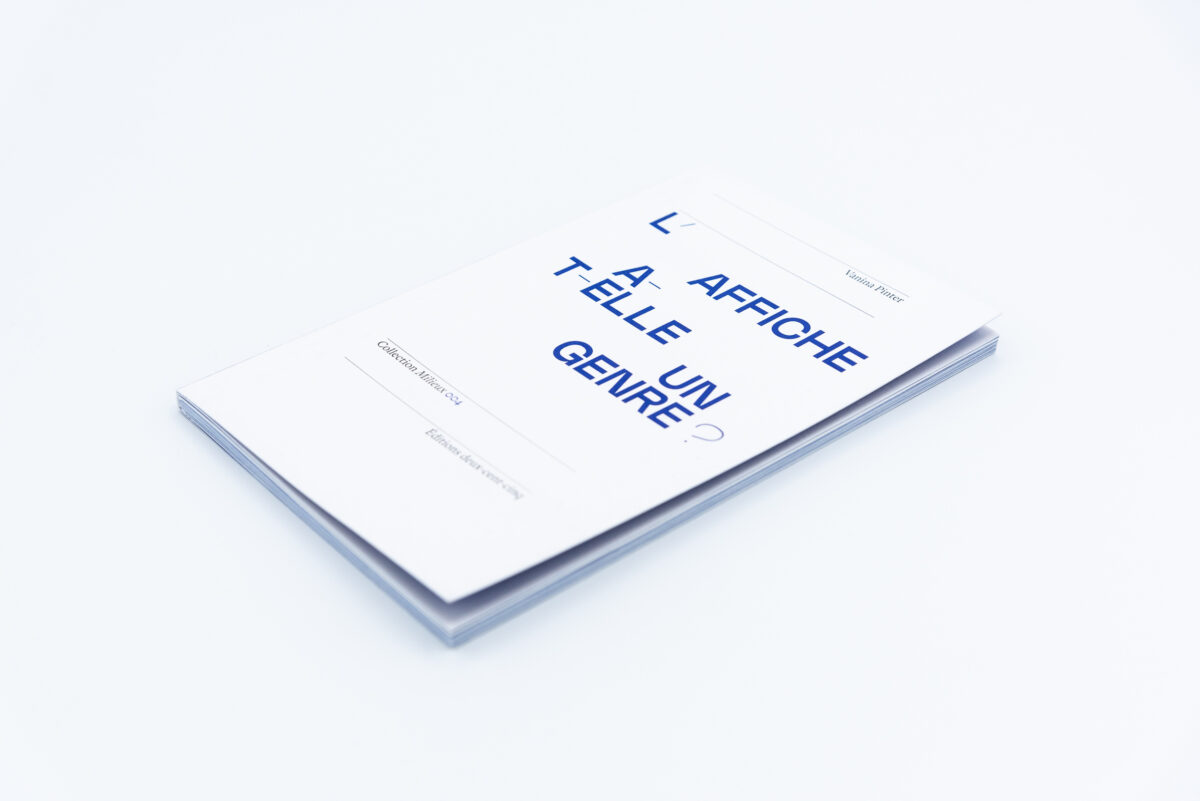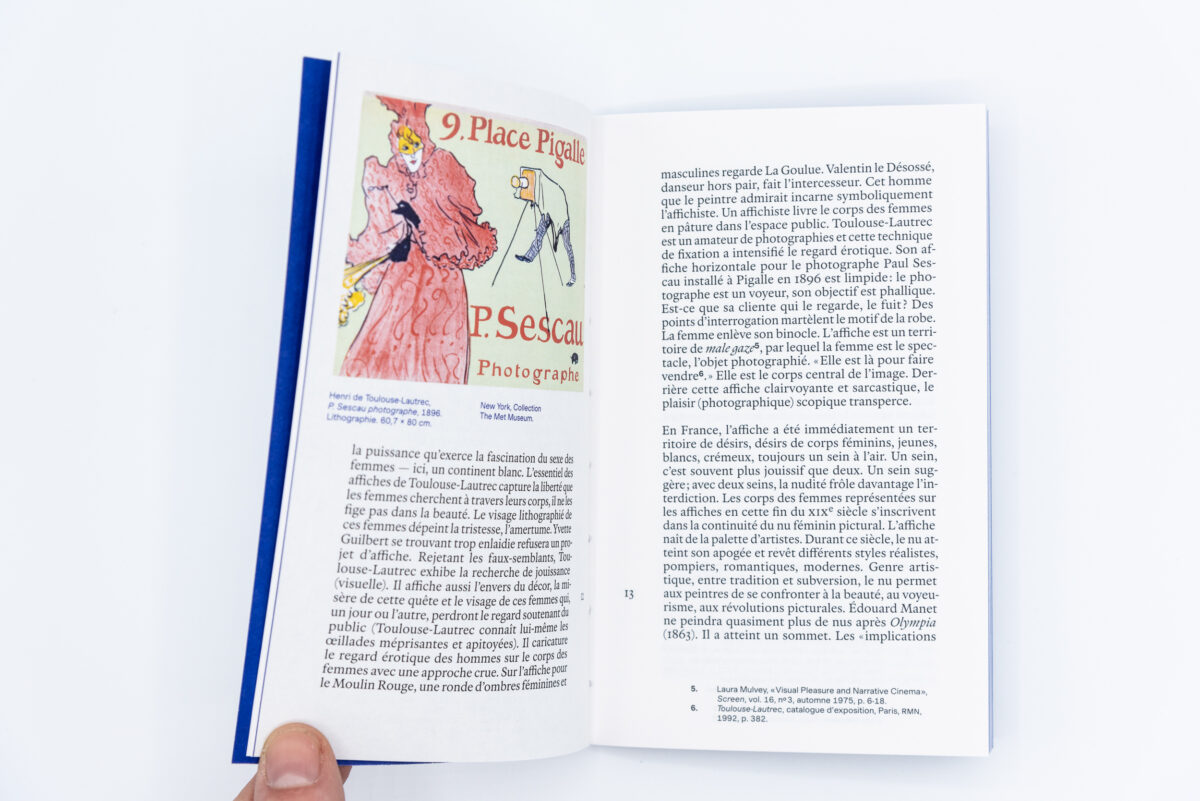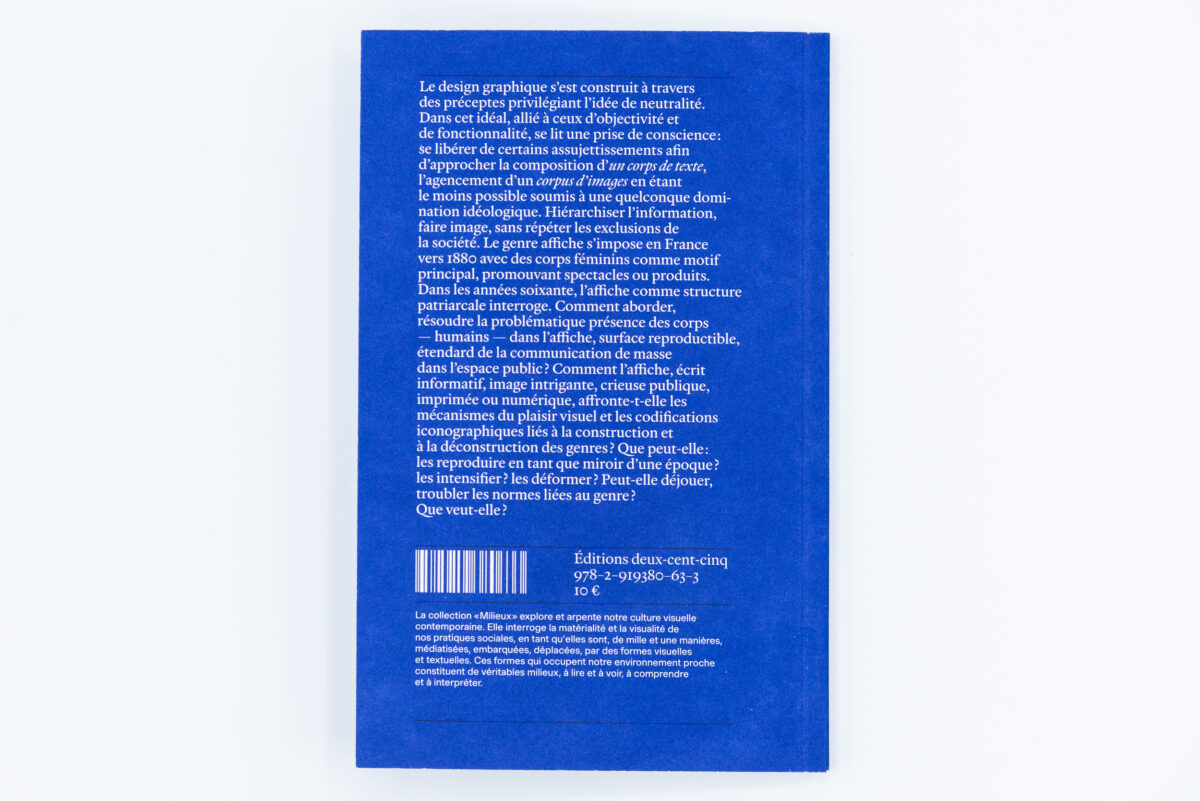 Vanina Pinter
Deux-cent-cinq

Language

French

Release

2022

Pages

97

Format

16.5 x 10.5 cm

ISBN

9782919380633