Bookshop
Bookshop
Ogawa Ito
Le goûter du lion
What makes this serious and modest book a sunny novel is first of all the place: the island of lemons in the Japanese inland sea, which must be reached by boat; and again, the magnificent image of the union of the sea, the sky and the light: the glittering sea, illuminated by an incredible smile, overlooked by the House of the Lion, this place of peace where Shizuko has chosen to come in order to live her last days to the fullest, while waiting to die.
With her, we will meet the residents – her comrades, her allies and, in short, her new family – as well as the dog Rokka, who is attached to her to her great delight. In their company, there will also be the Sunday snacks where her love of life grows little by little when it is savoured at the same time as a childhood dessert, a life that would taste like tofu flowers, apple pie or peony mochis.
With the delicacy of writing that we know from her previous novels, Ogawa Ito gradually leads Shizuko along a path of poetry whose melody has the low, conciliatory voice of a cello; a soothing path as if to express the gratitude of existing.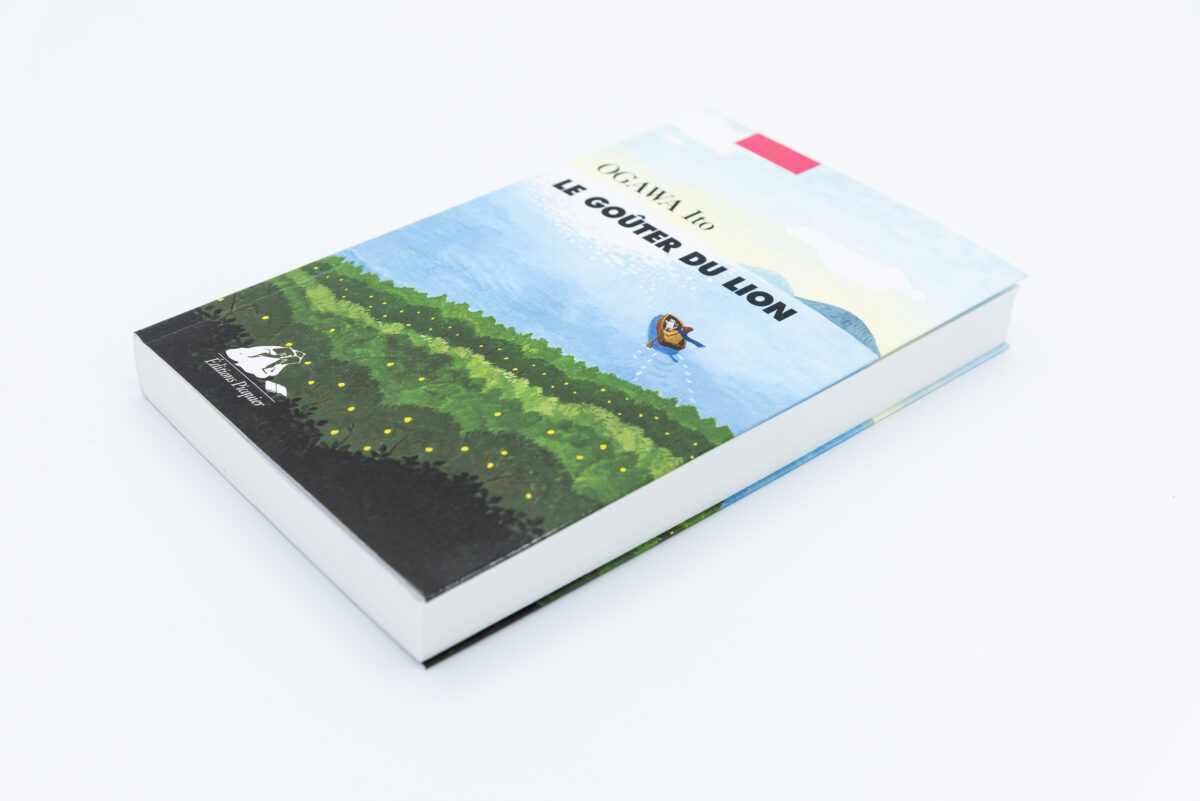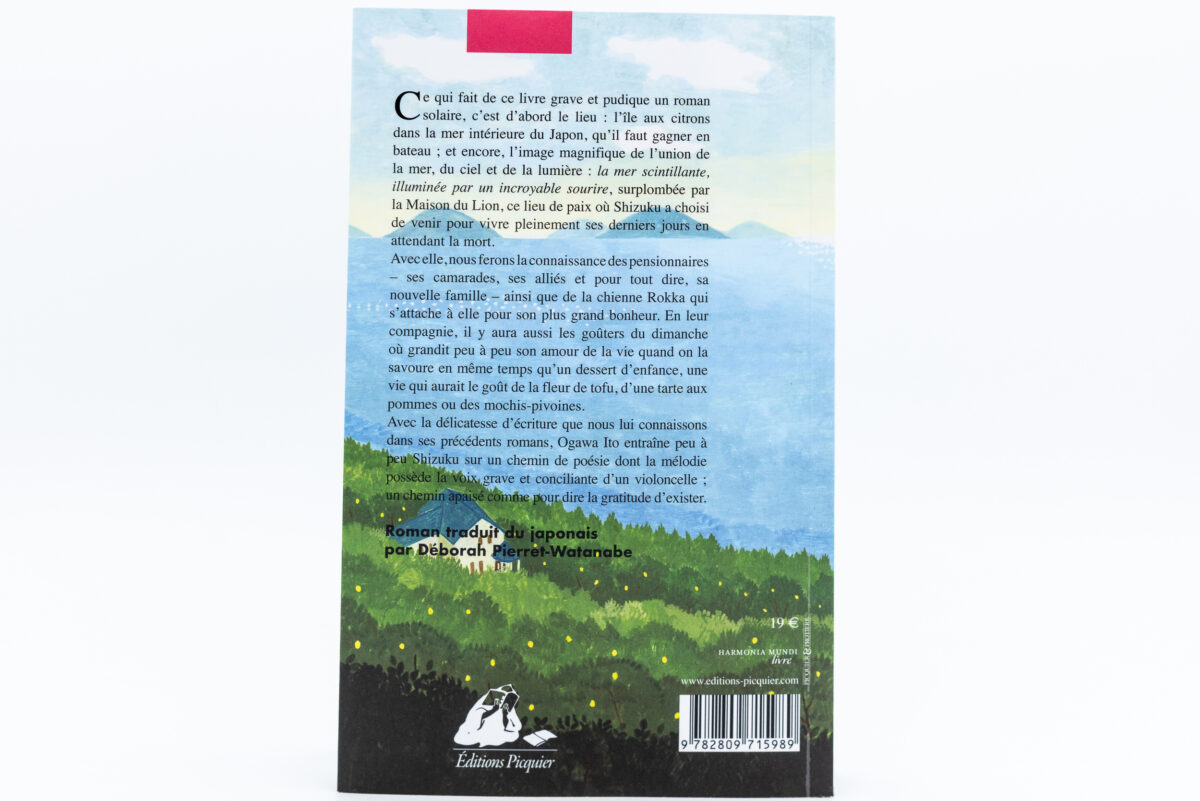 Ogawa Ito
Editions Picquier

Language

French

Release

2022

Pages

256

Format

21 x 13.5 cm

ISBN

9782809715989