Bookshop
Bookshop
Oliver Spinewine
Le Pédiluve
Olivier Spinewine draws feet, which form a series.
These feet often activate our 'disgust fascination'.
As with arachnophobes, a 'graded exposure' is needed to try to (de)sensitise us to feet.
The book "Le pédiluve" pursues this objective.
No metaphors, just feet in the open, their shape for our retinas and their little shock for our senses.
This "fascination of disgust" at the sight of the foot, naked, was brought to light by Georges Bataille in his article "Le gros orteil", published in the journal "Documents" in 1929. This repulsion is still active in 2021. Bataille's article was illustrated with 2 black and white photographs. The work of "Pédiluve" consists of searching, but with the means of drawing, and given the world of today, what the foot still makes us see as an abyss.
This work has been set up as a series and functions as such. Certain entry points to disgust, such as the foot in contact with food, or the presupposition of a match between the shape of the shoe and the shape of the foot, are treated as serial possibilities whose combinatorics one would try to exhaust. Even if this exhaustion sometimes leads to hapax and affect, rather than following a strict respect for the rules of combination.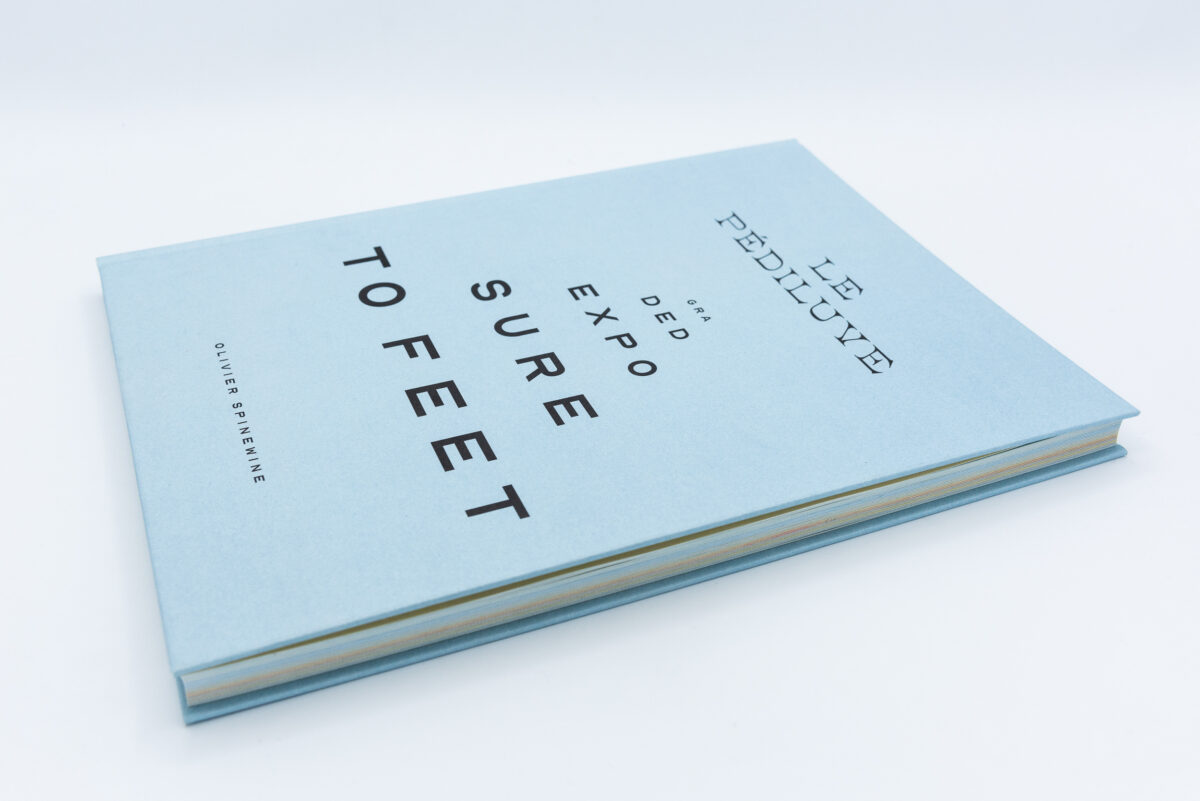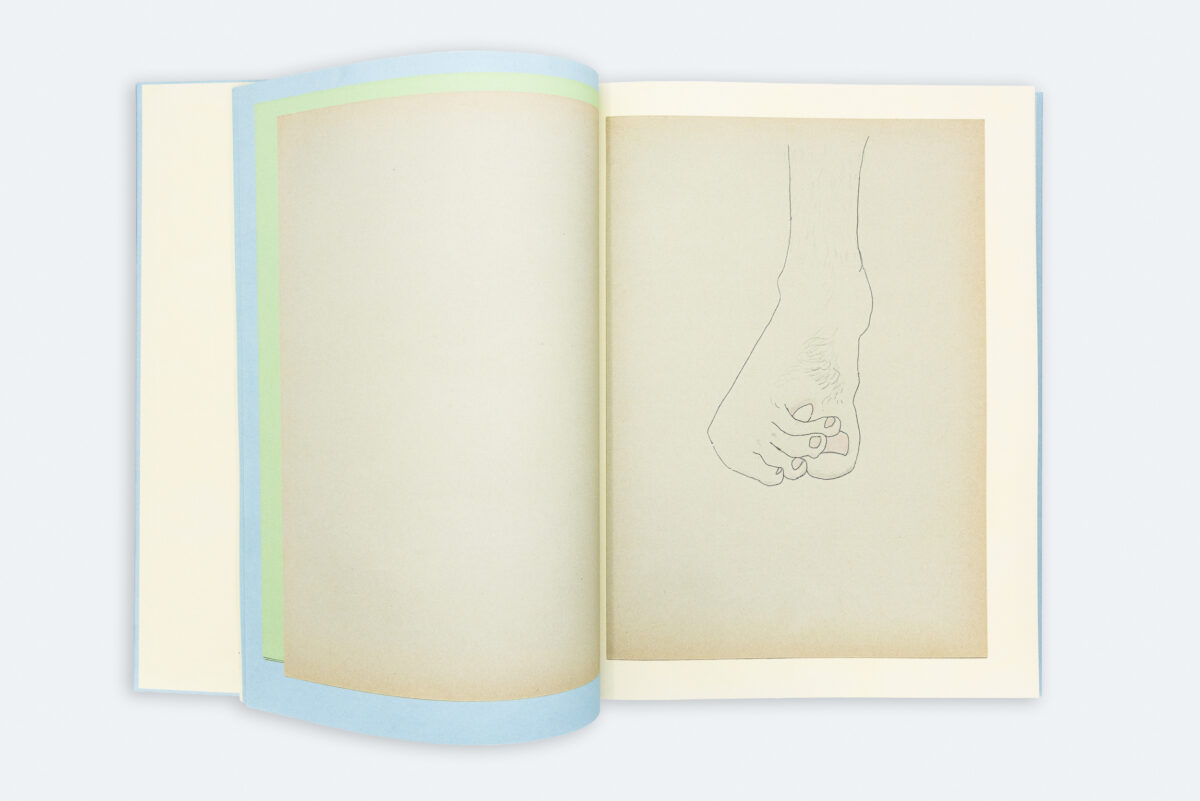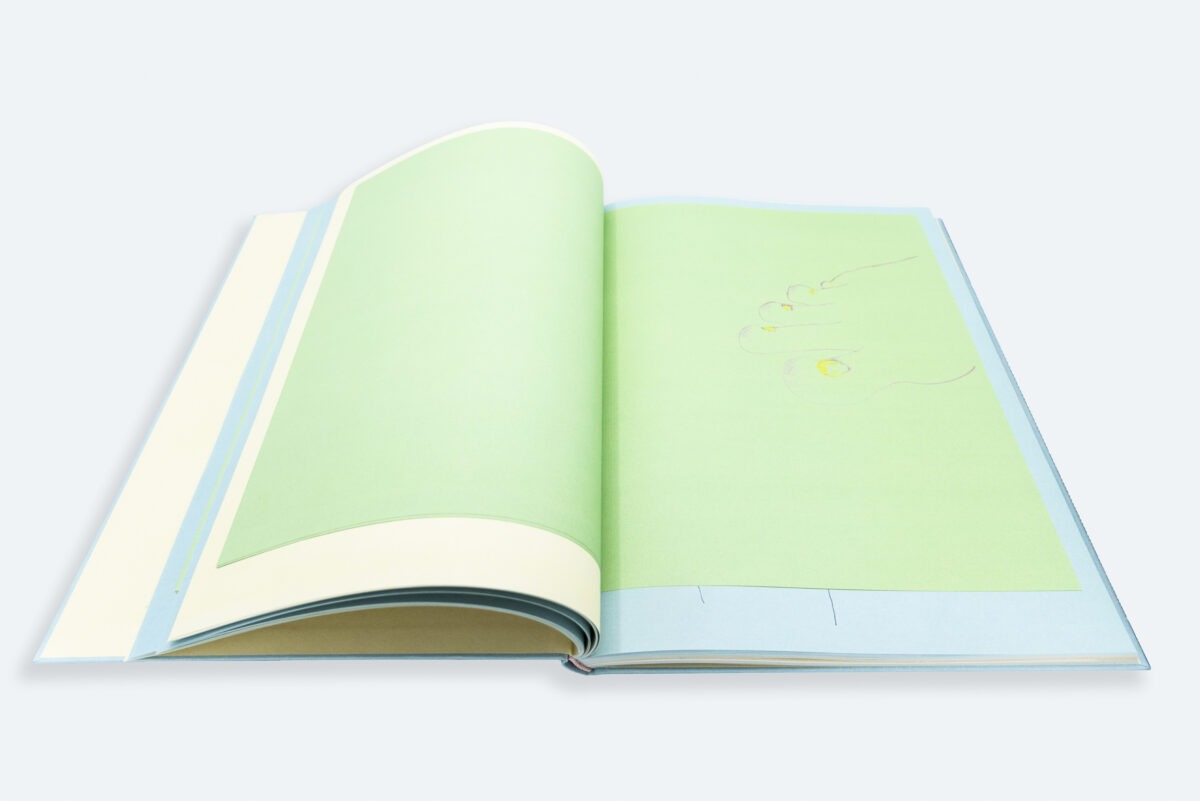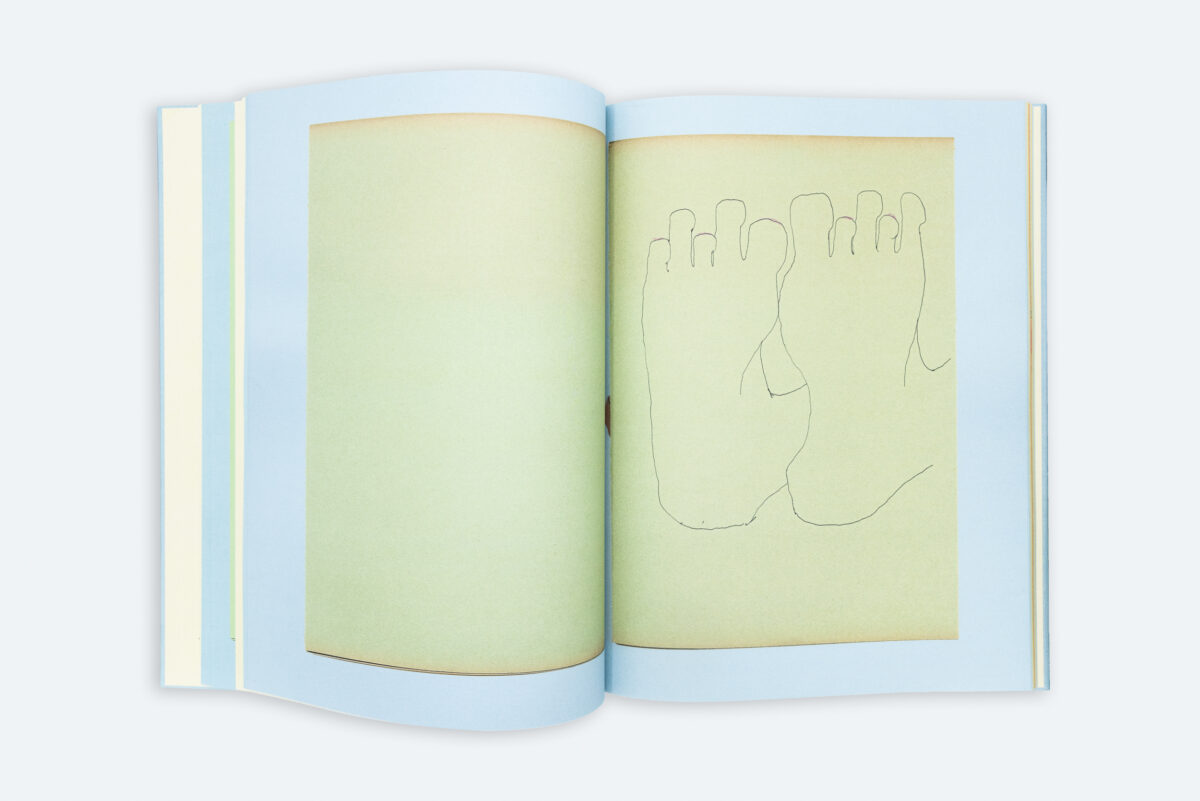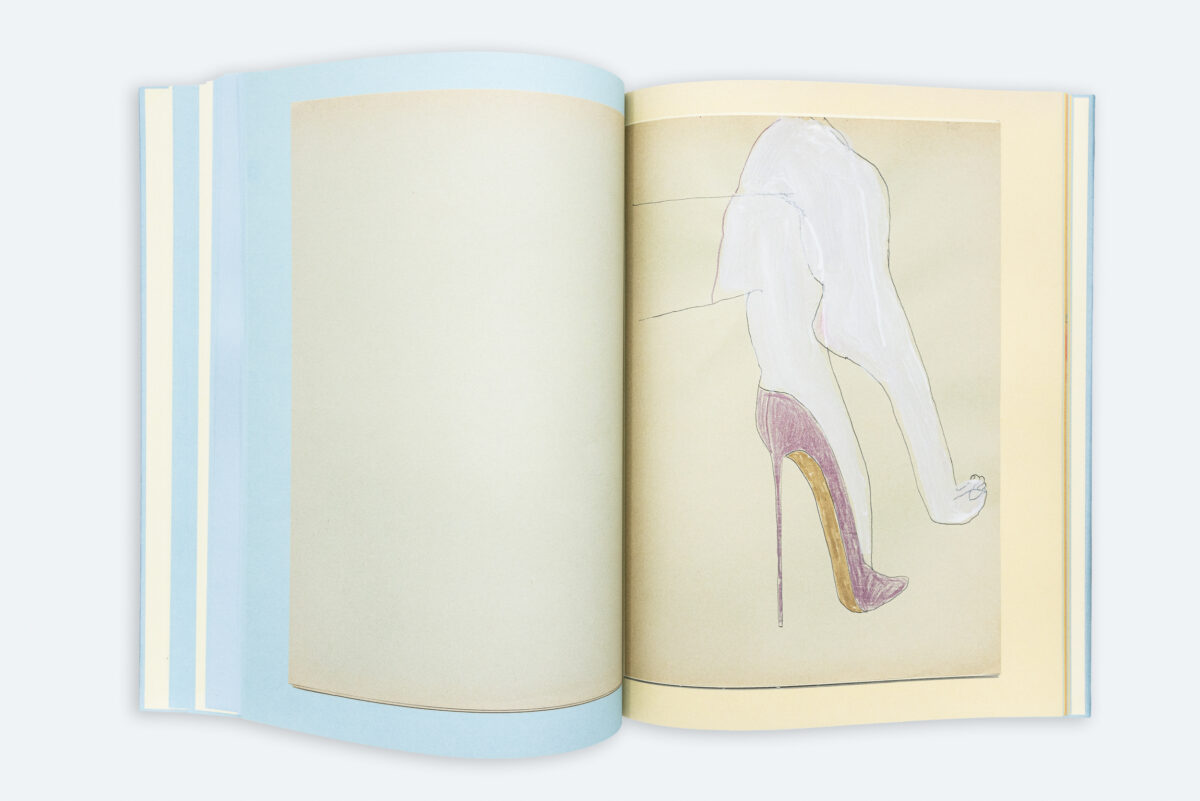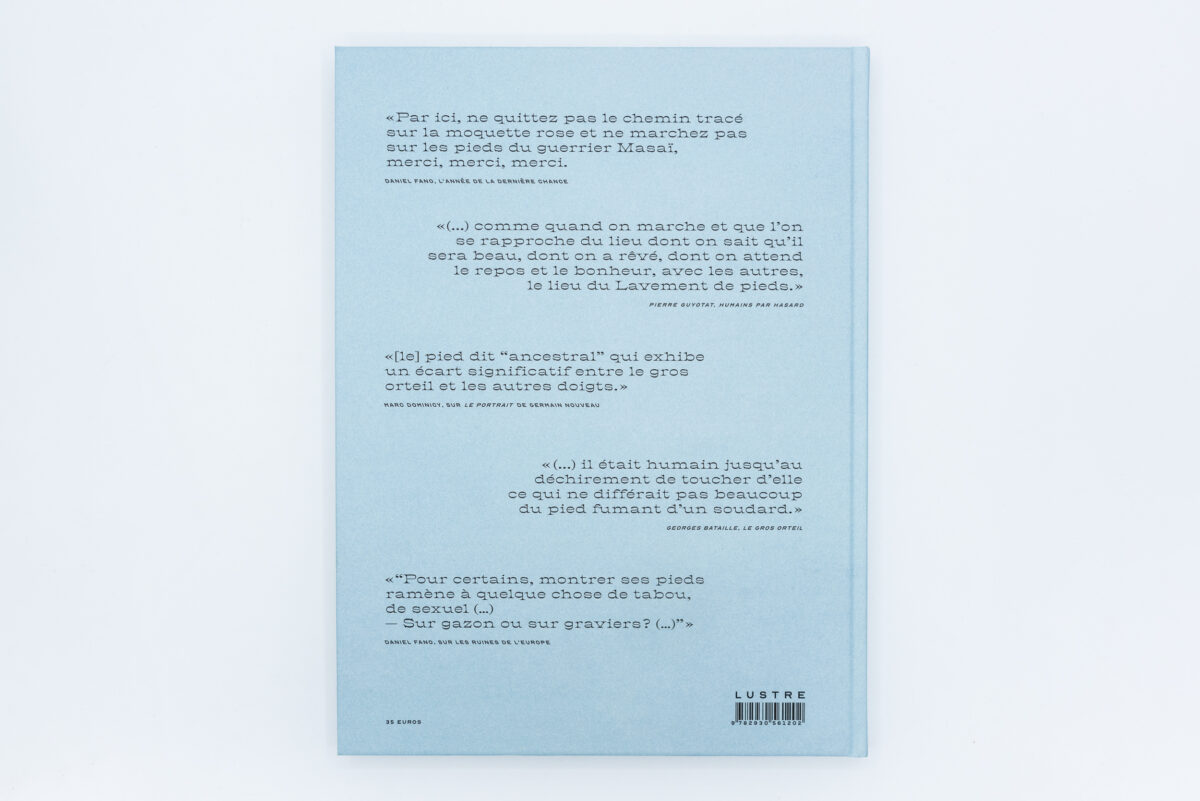 Lustre

Language

French

Release

2022

Pages

130

Format

32.5 x 24.5 cm

ISBN

9782930561202