Bookshop
Bookshop
Clovis Maillet
Les genres fluides : de Jeanne d'Arc aux Saintes Trans
Bye Bye Binary's selection for their storefront.
Clothes do not make the person and armour does not make the gender. Reflection on transidentity was already well underway in medieval times, with Joan of Arc and other trans saints being the precursors. Through Les genres fluides – Genderfluid, the name of the first Bye Bye Binary workshop – we explore with Clovis Maillet a range of historical and religious figures whose fight for gender emancipation is just as relevant today as that of contemporary queer activists. A legacy that takes in the reappropriation of these medieval queer figures. The only difference is that they had coats of mail and swords, we use ligatures, monograms and other non-binary glyphs.
"Could one change gender in the Middle Ages? Live as a man and become a saint? Be born a girl and end up a knight? Change clothes and identity during this period dominated by Christianity?
In order to silence preconceived ideas, Clovis Maillet demonstrates that experiences of transidentity are not the exclusive preserve of modernity. That the fight for emancipation can even involve the reappropriation of historical figures. Thus, the heritage of Joan of Arc is disputed by the nationalist right by libertarian queer activists who, since the end of the 20th century, have considered her to be a transgender warrior.
From Joan of Arc to Hildegonde-Joseph, Eugenie-Eugene, Saint Thecla or the knight Silence, this book proposes a reflection on gender by tracing a trans history of the medieval period."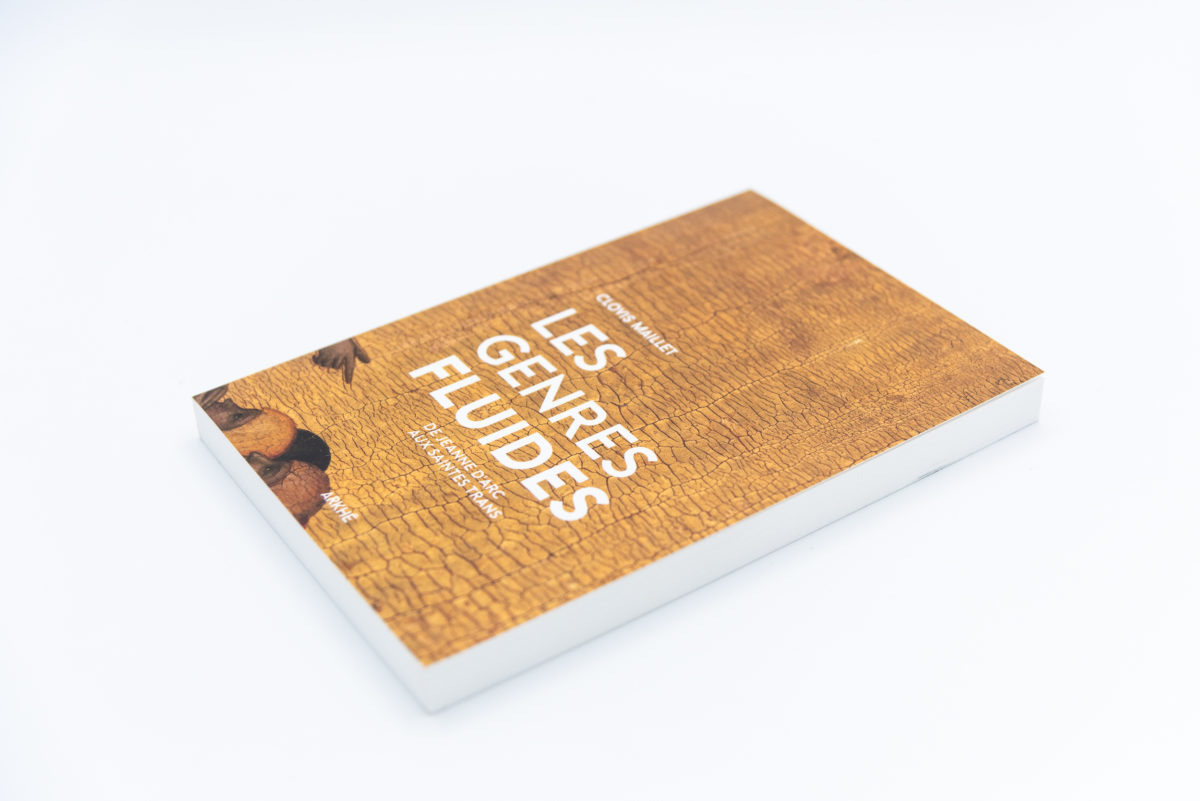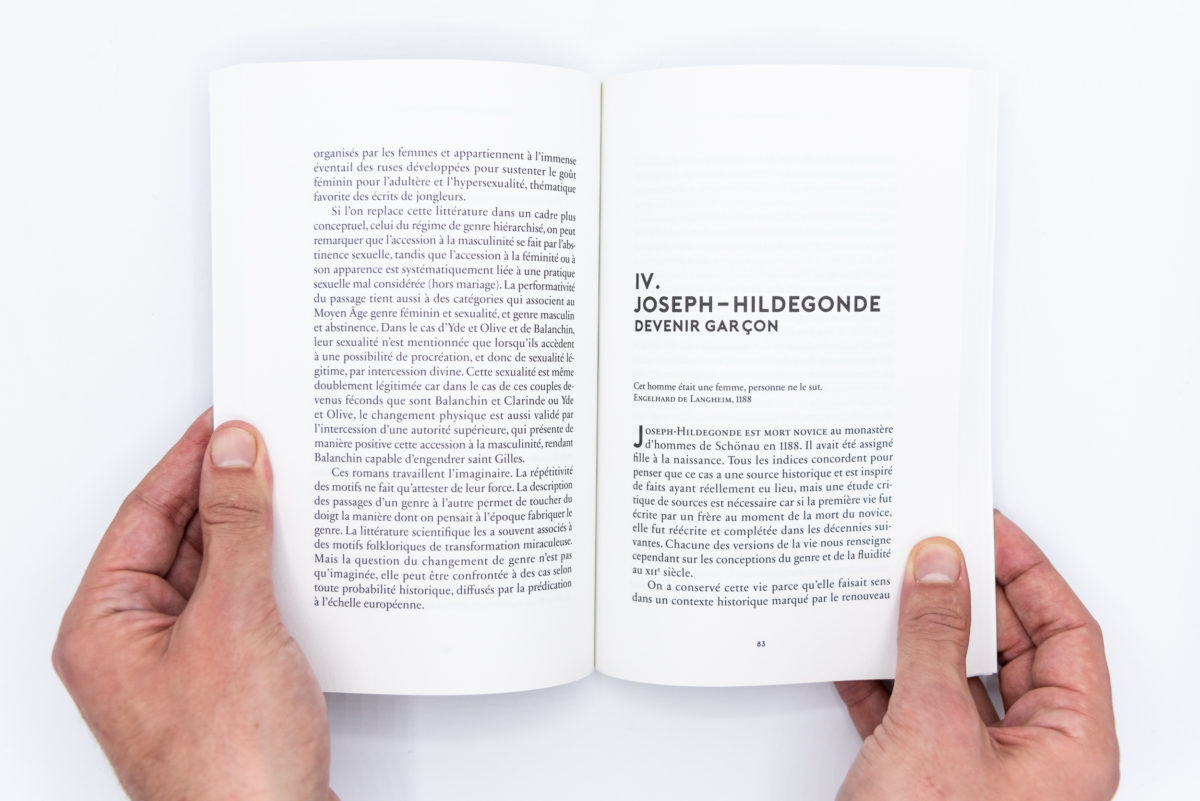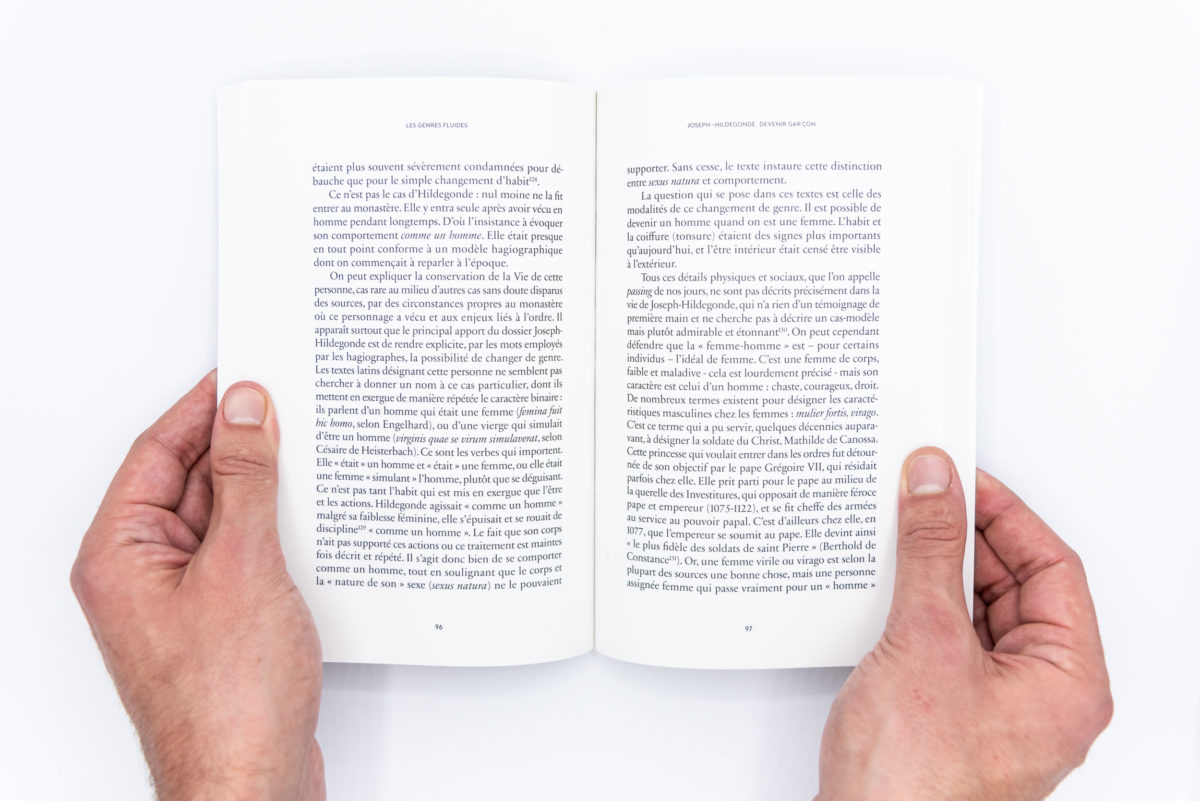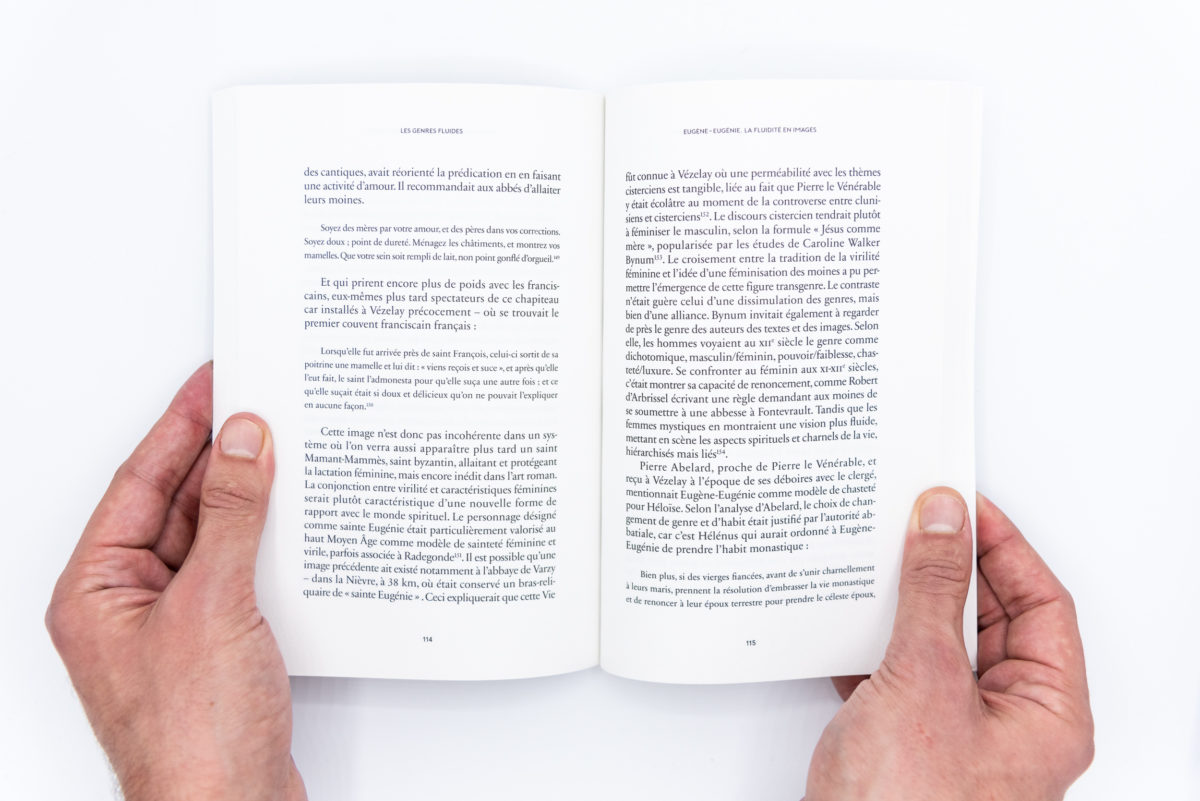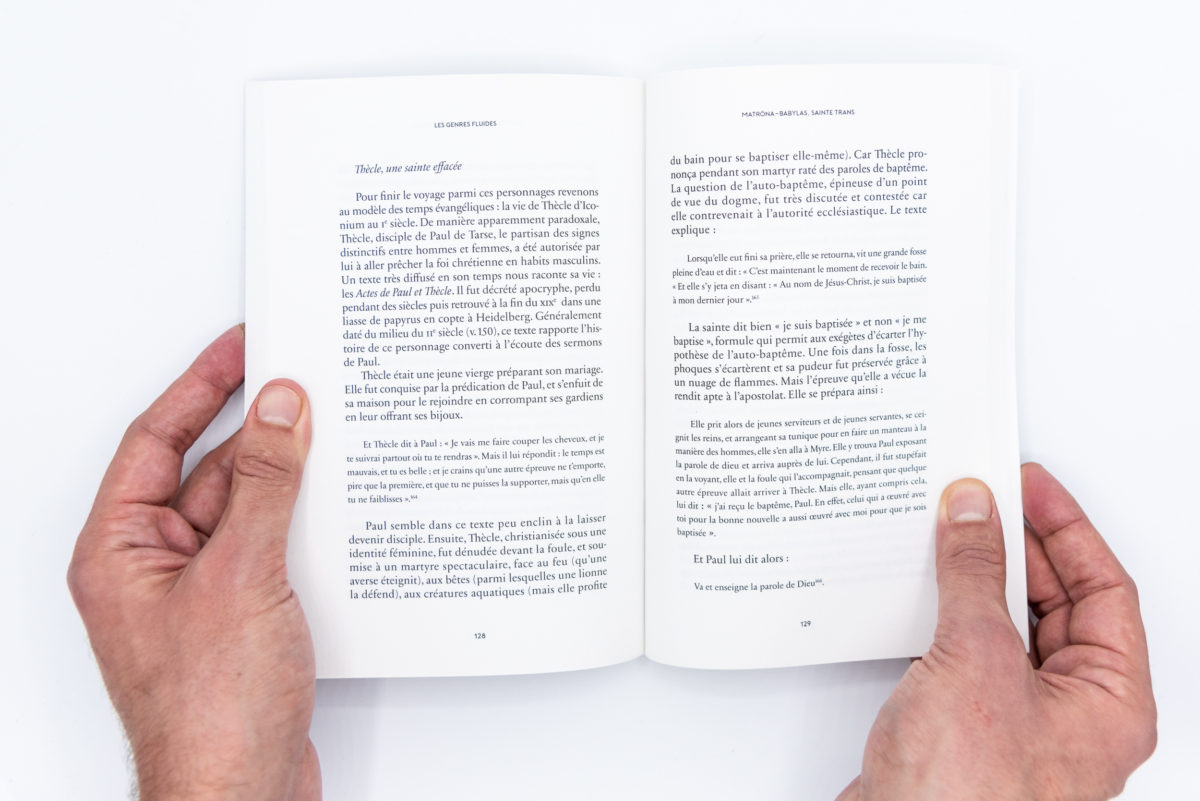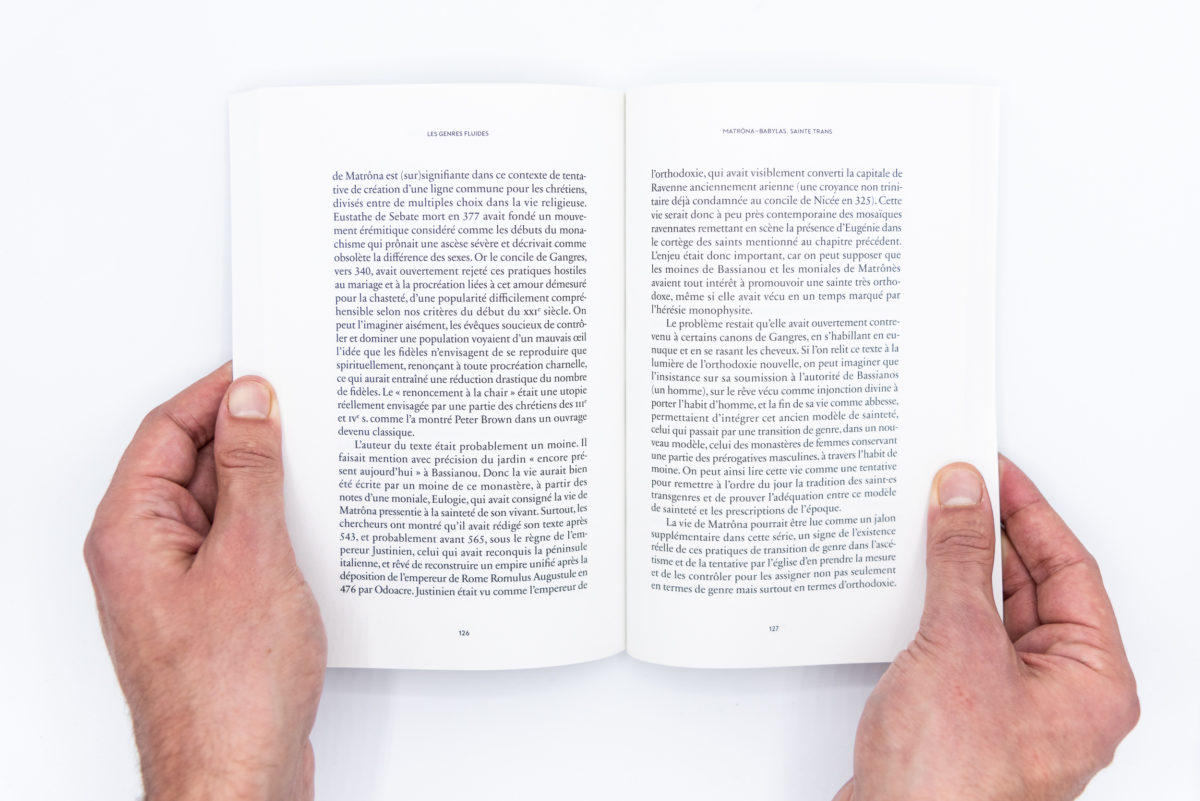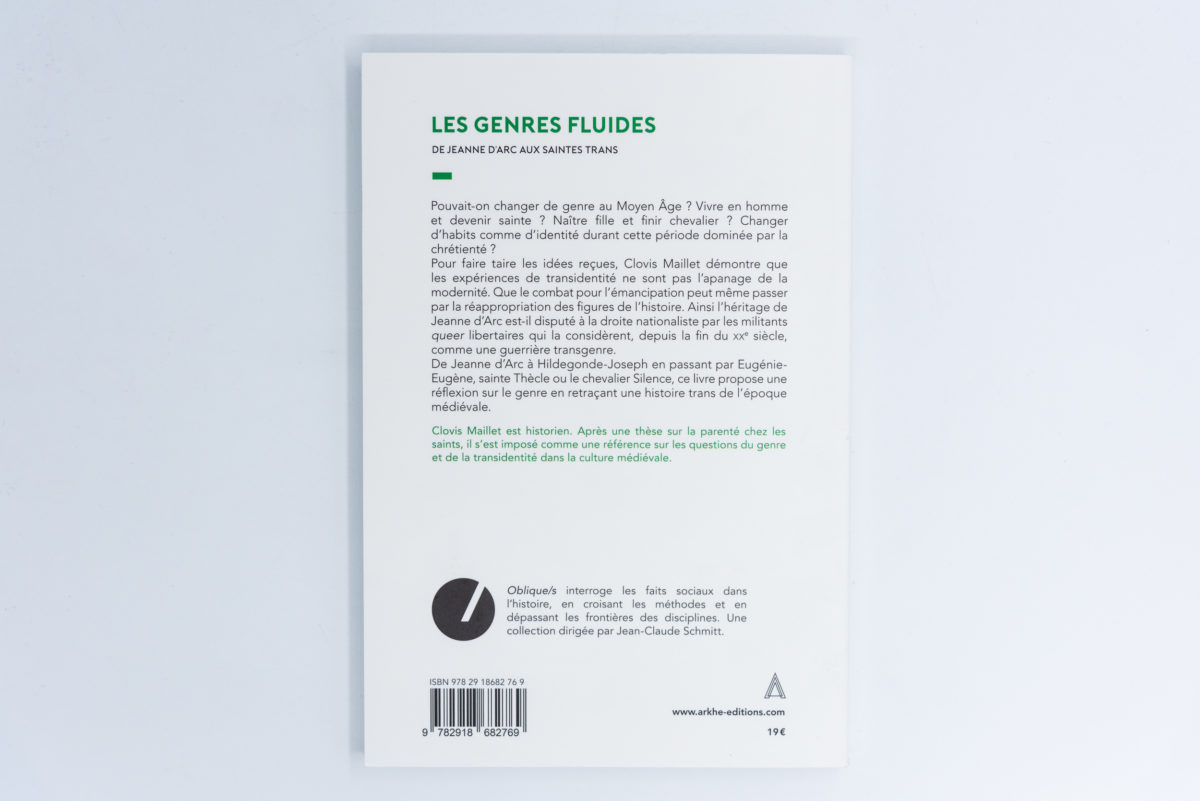 Clovis Maillet
Arkhe

Language

French

Release

2020

Pages

174

Format

20 x 14 cm

ISBN

9782918682769