Bookshop
Bookshop
David Sylvester
Looking back at Francis Bacon
Controversial in both life and art, Francis Bacon was one of the most important painters of the twentieth century. His monumental, unsettling images have an extraordinary power to disturb, shock, and haunt the spectator, "to unlock the valves of feeling and therefore return the onlooker to life more violently".
Eminent writer and curator David Sylvester provides the definitive account of the career of an artist whose friend and collaborator he was for more than forty years. Drawing on his unparalleled personal knowledge of Bacon's inspirations and intentions, he first offers a critical overview of the development of Bacon's work from 1933 to the early 1990s, and then addresses its crucial aspects. Sylvester also reproduces previously unpublished extracts from his celebrated conversations with Bacon in which the artist speaks about himself, modern painters, and the art of the past. Finally, he gives a brief account of Bacon's life, correcting errors that elsewhere have been presented as facts.
Accompanying the incisive and revealing text are reproductions of almost every Bacon work discussed, including twelve triptych fold-outs. The most complete work on Bacon yet, this book constitutes a portrait of one of the creative geniuses of our age by a writer of comparable distinction.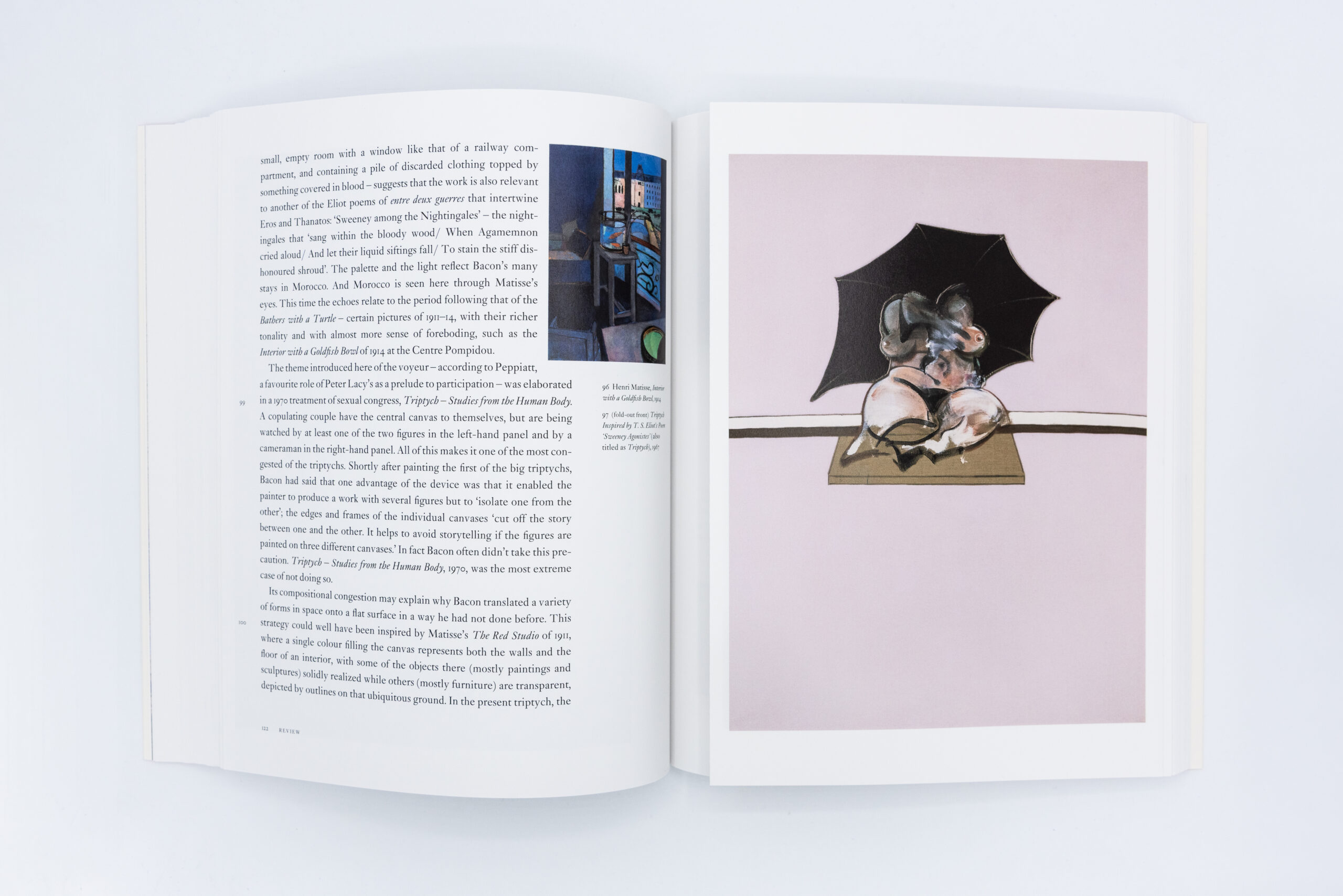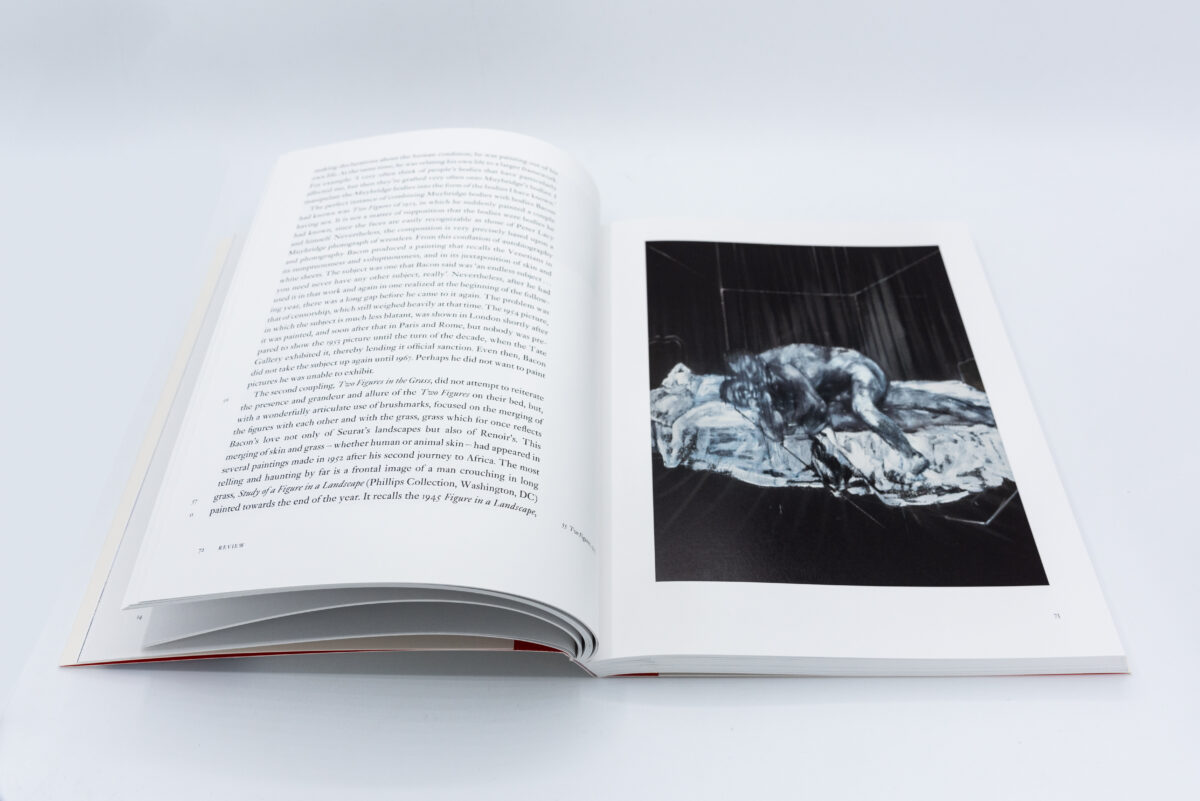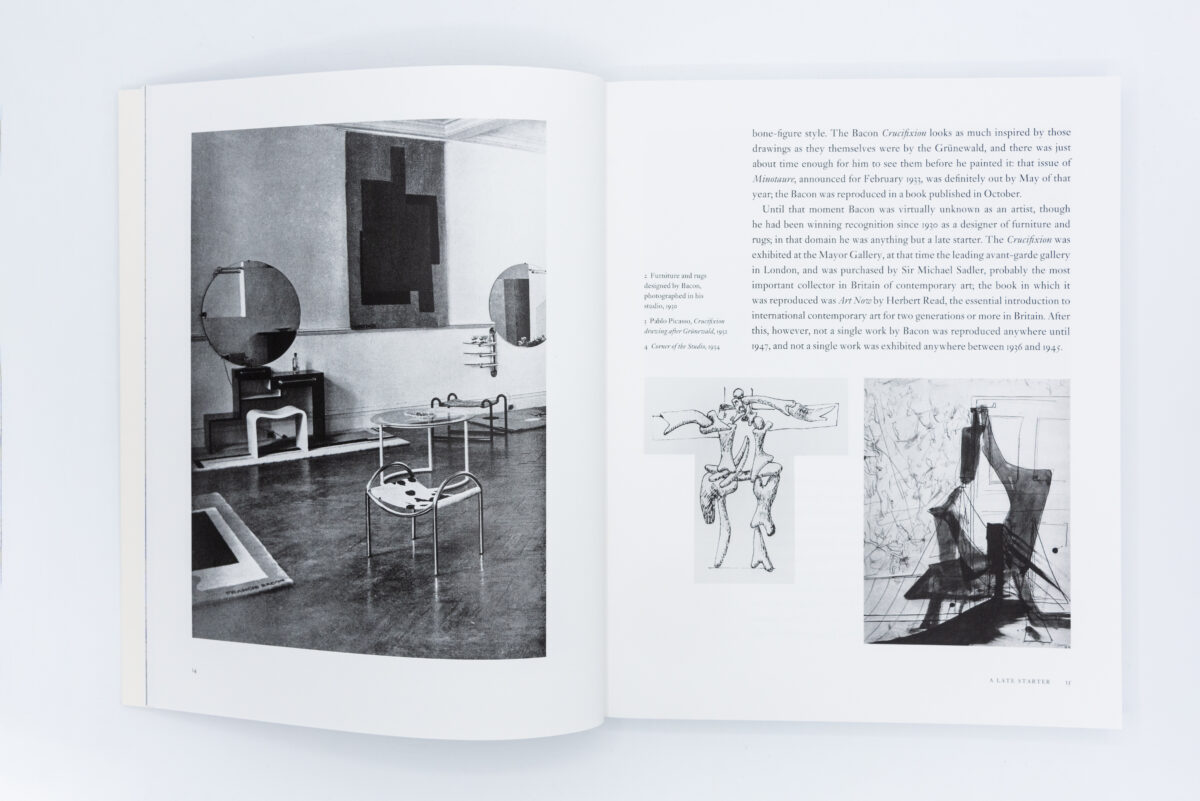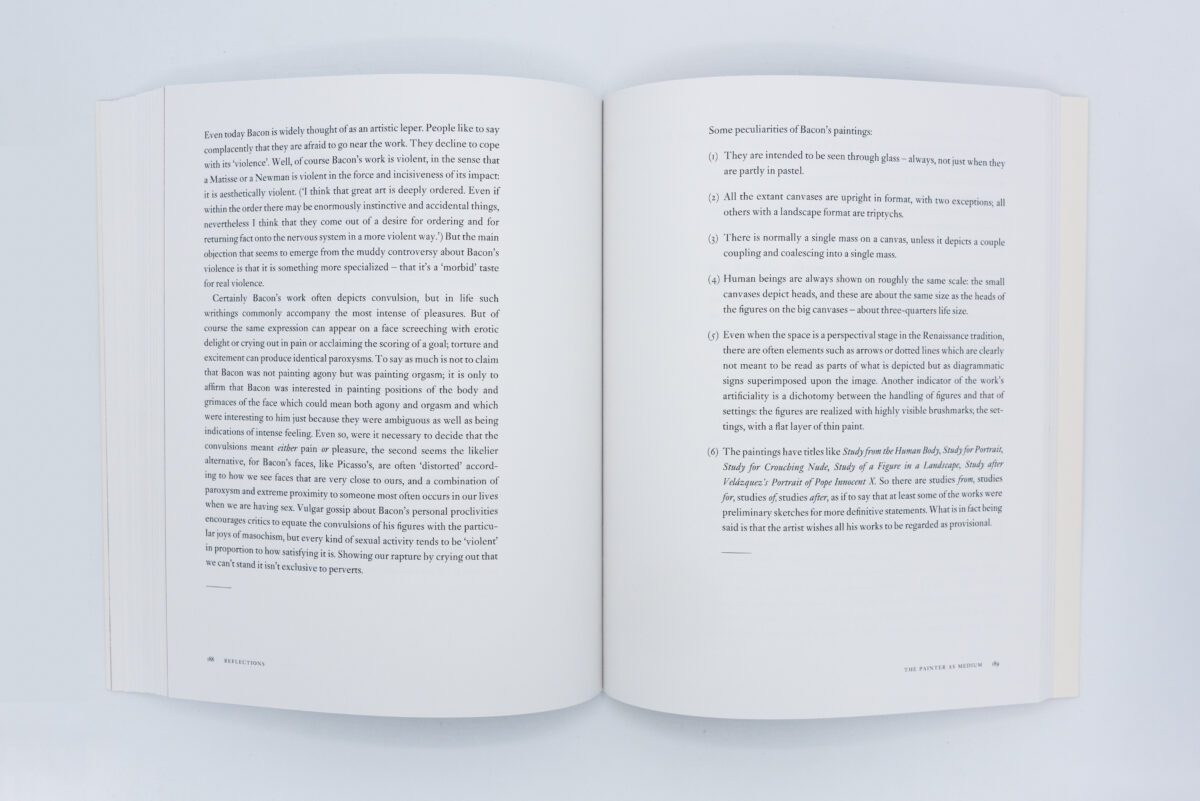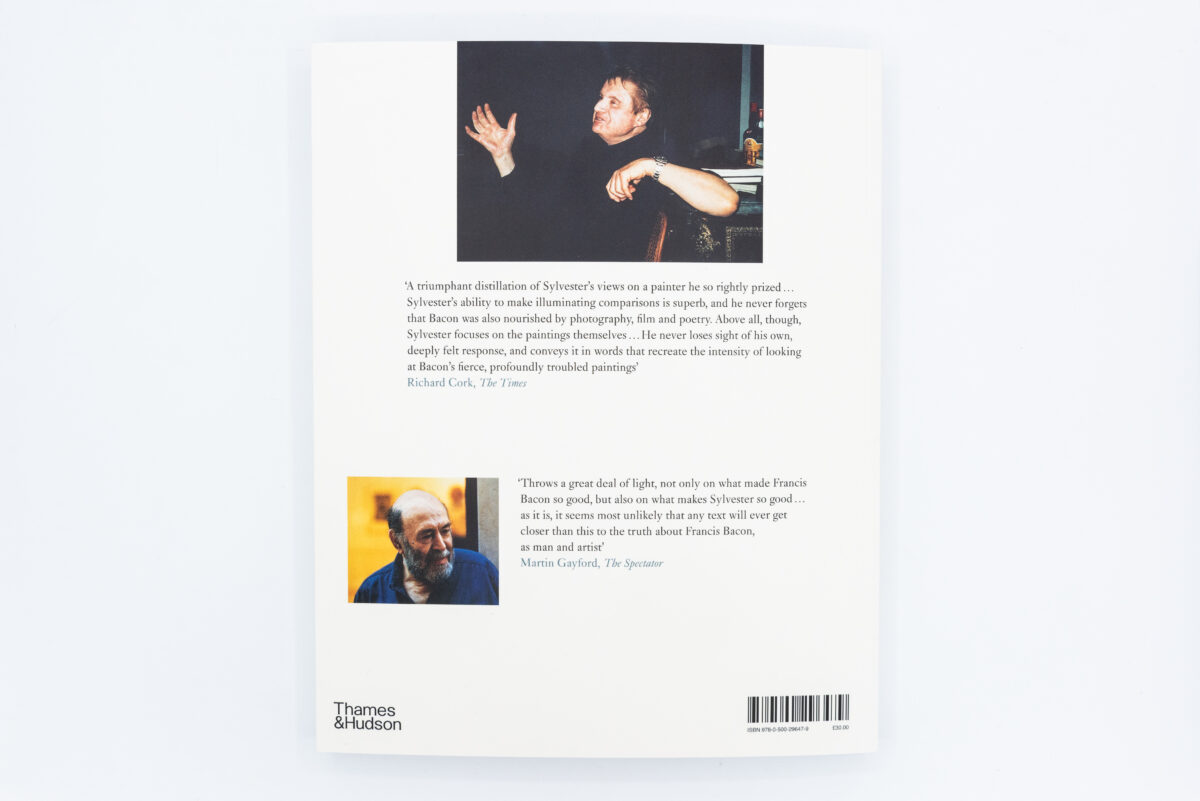 David Sylvester
Thames & Hudson

Language

English

Release

2022

Pages

272

Format

26.8 x 21.6 cm

ISBN

9780500296479