Bookshop
Bookshop
Magritte: A Lab of Ideas, Works on Paper
René Magritte used paper to explore his ideas. His visual language emerged from the sketches he made in the corners of letters or notepads. His ideas germinated in correspondence. The gouache versions he made of existing oil paintings added a new facet to the works. And his commercial illustrations taught him to assess the effect of images.
Paper was a source of joy. Unlike his oil paintings, which required meticulousness and patience, paper was a medium where he could let his ideas run free. Especially in his correspondence, drawings, collages and gouaches, he tried new approaches. From sketches to raster drawings, from scribbles in his letters to book illustrations, and from preparatory sketches to finished paintings, drawing formed the core of his work. This aspect of Magritte's oeuvre is rarely examined, although it lies at the heart of his painting. His drawings give us a better understanding of how his ideas evolved.
This comprehensive publication brings together for the first time more than 200 works on paper by René Magritte, most of which have remained unpublished.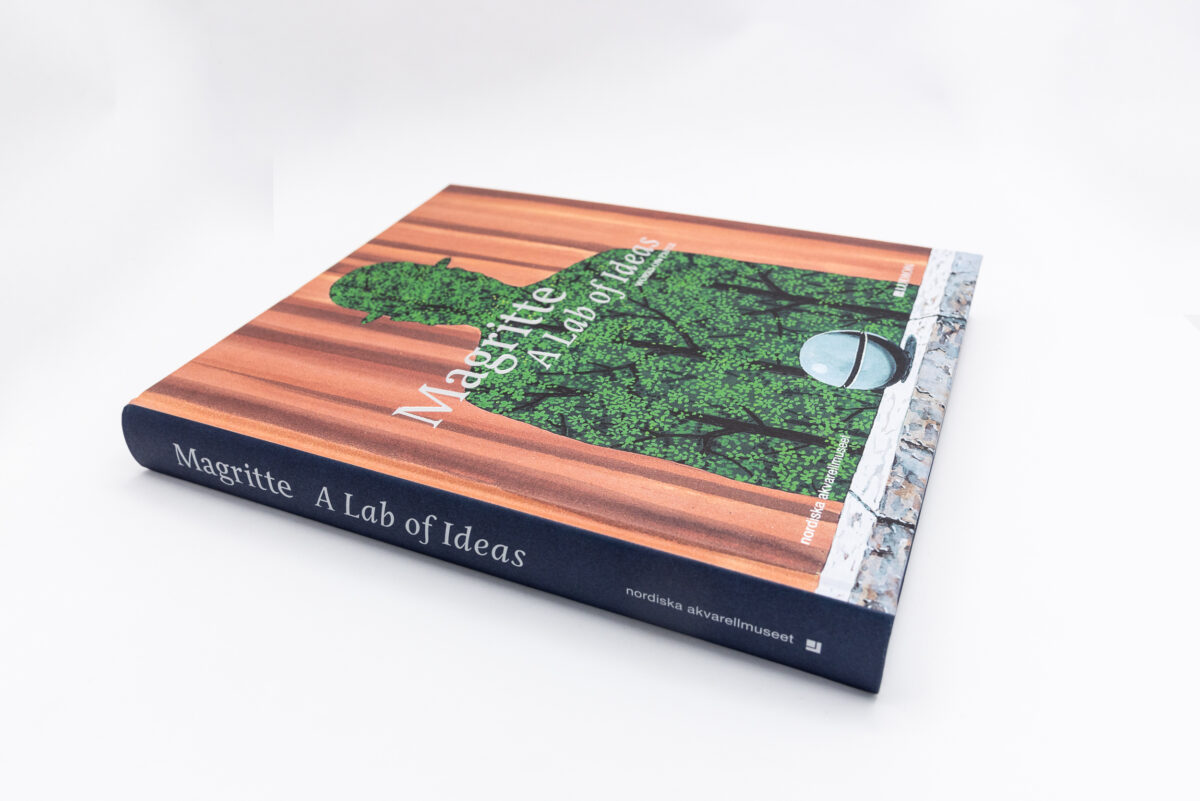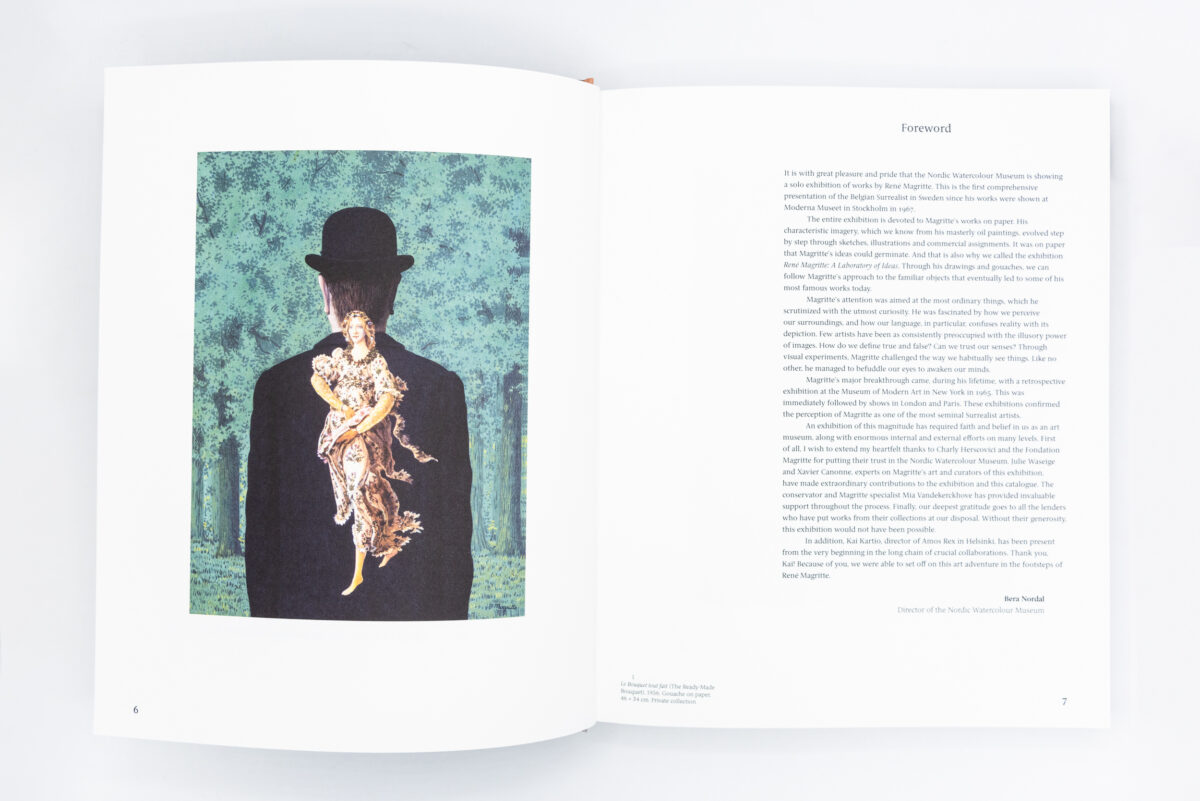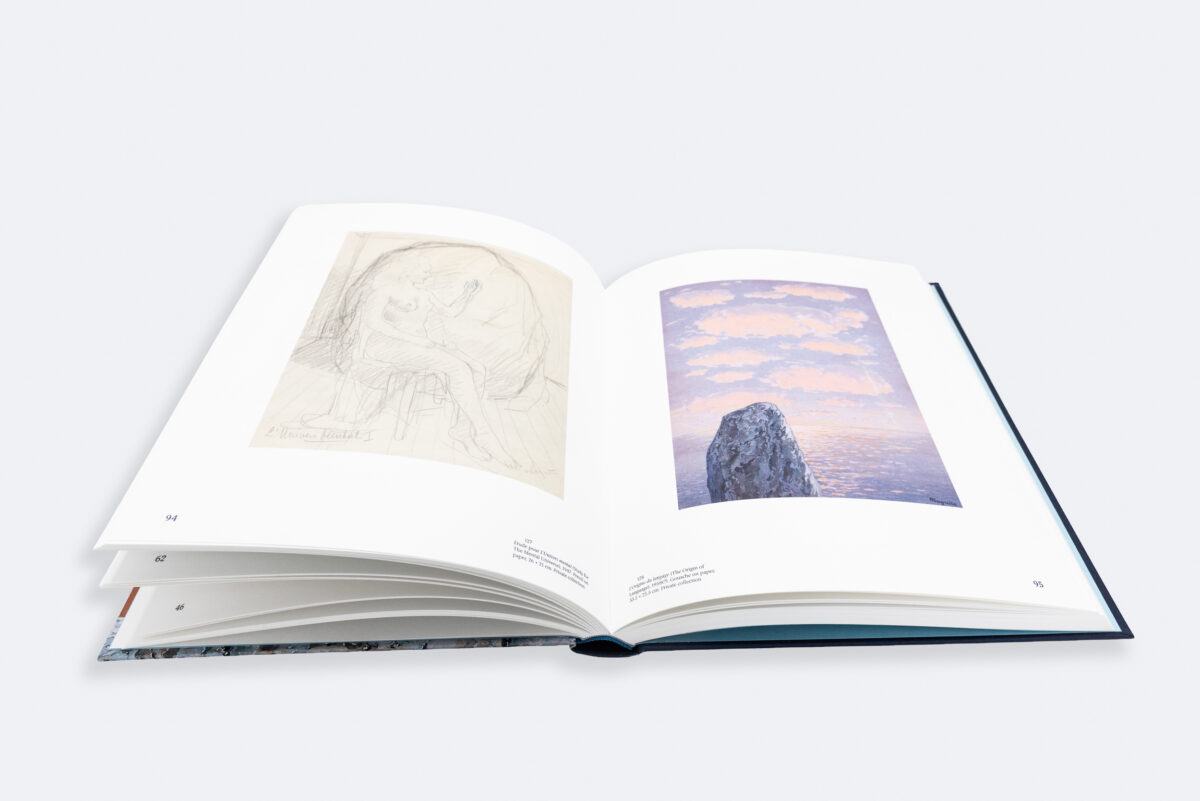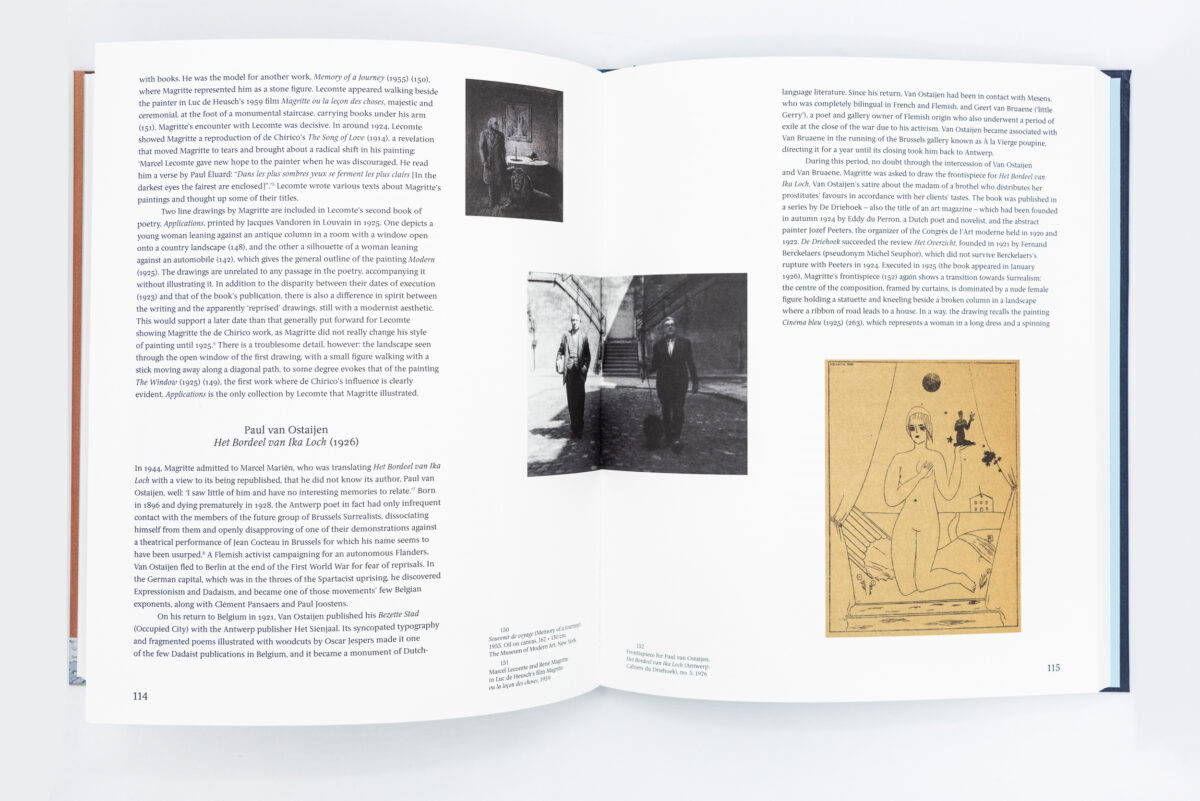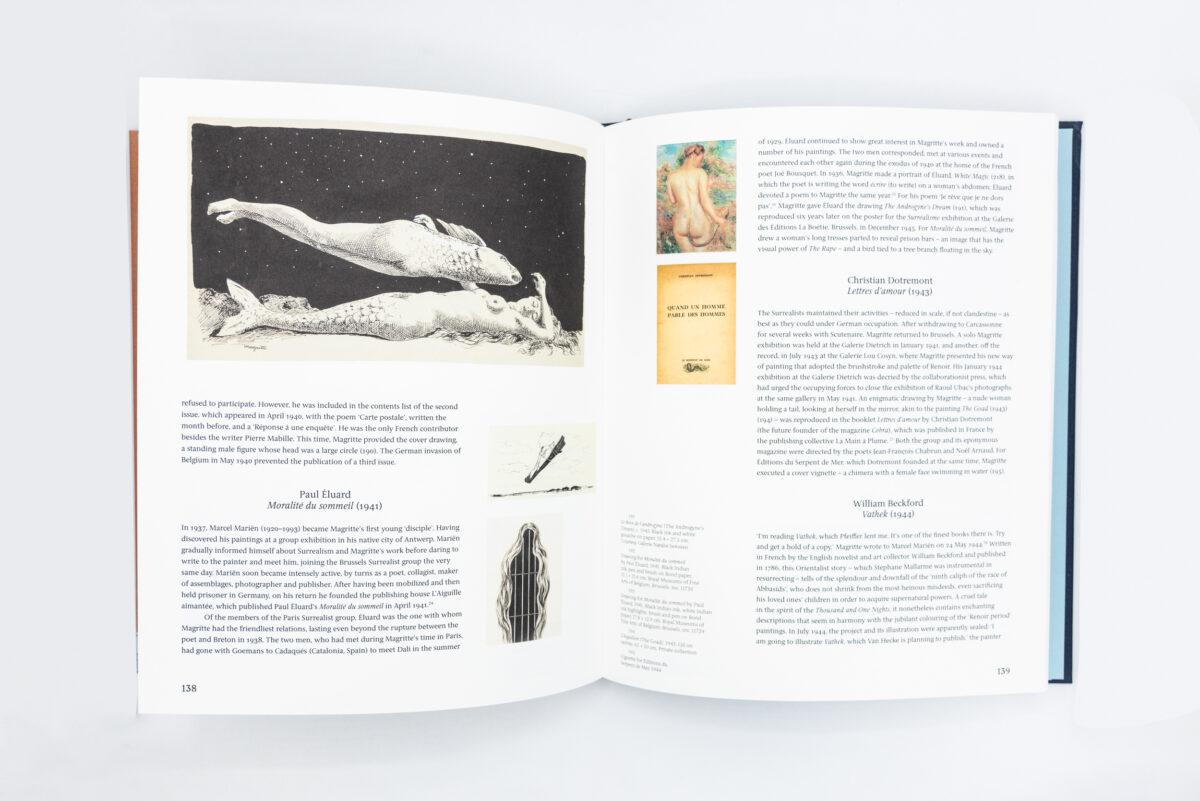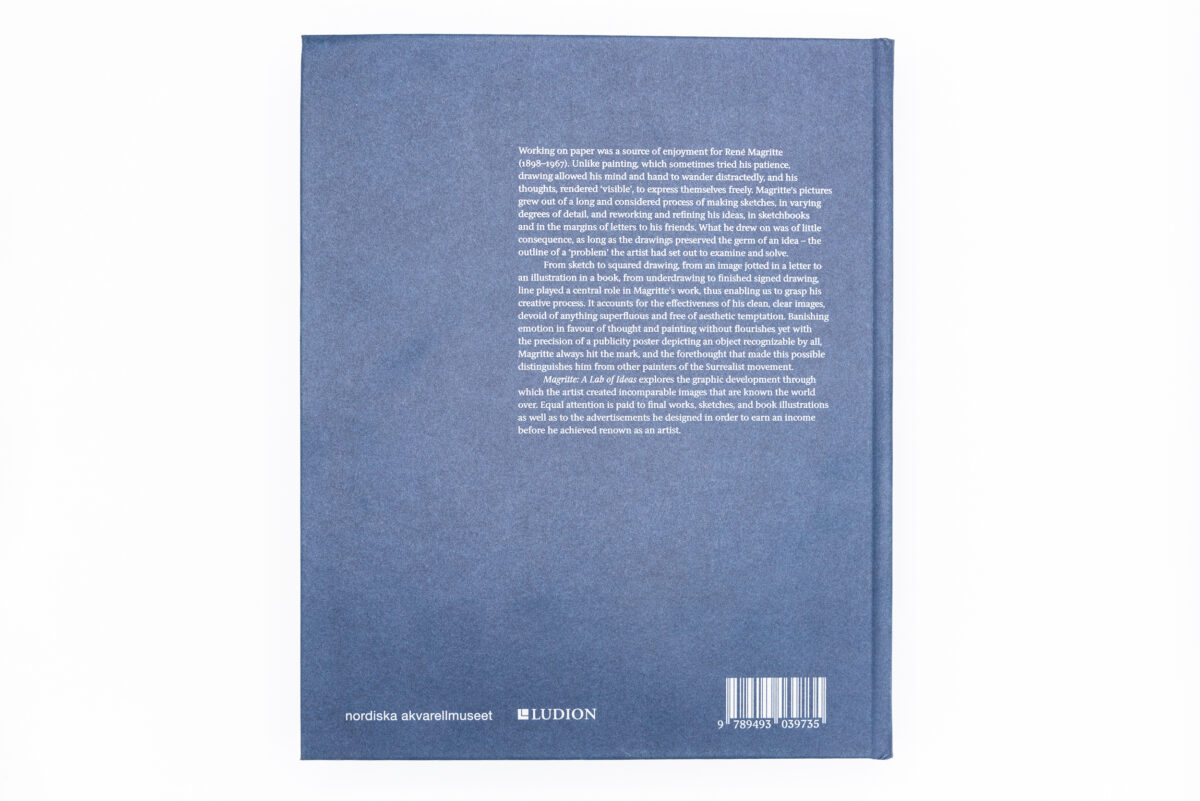 Ludion

Language

English

Release

2022

Pages

192

Format

28.5 x 23.5 cm

ISBN

9789493039735