Bookshop
Bookshop
Studio KO
Musée Yves Saint Laurent Marrakech
"Conceived as a diary, this book retraces the 1,423 days it took to commission, then design, build and finally inaugurate this museum prized by both fashion and architecture enthusiasts.
From Pierre Bergé's first phone call to propose the French-Moroccan agency Studio KO to design the museum to the inauguration in 2017, one month after the death of its patron, this book recounts and illustrates with rare originality the entire process that will bring the sublime building to life.
Based in Paris and Marrakech and founded in 2000 by Karl Fournier and Olivier Marty, Studio KO is one of the most sought-after architecture and interior design agencies of the moment. Renowned for its minimalist aesthetic and attention to local craftsmanship and know-how, the duo creates contemporary residential and public projects around the world.
This is a fascinating behind-the-scenes look at Studio KO's creative process, from the first sketch to the choice of the most suitable bricks to make the lace pattern on the façade to the shape of the auditorium seats. The story of the unique relationship between the architects and their client, an essential ingredient in the construction of any extraordinary building, is amply illustrated with sketches, technical drawings, shots of meetings with clients, the museum director and many collaborators, as well as photographs of the garden and the museum's magnificent collections.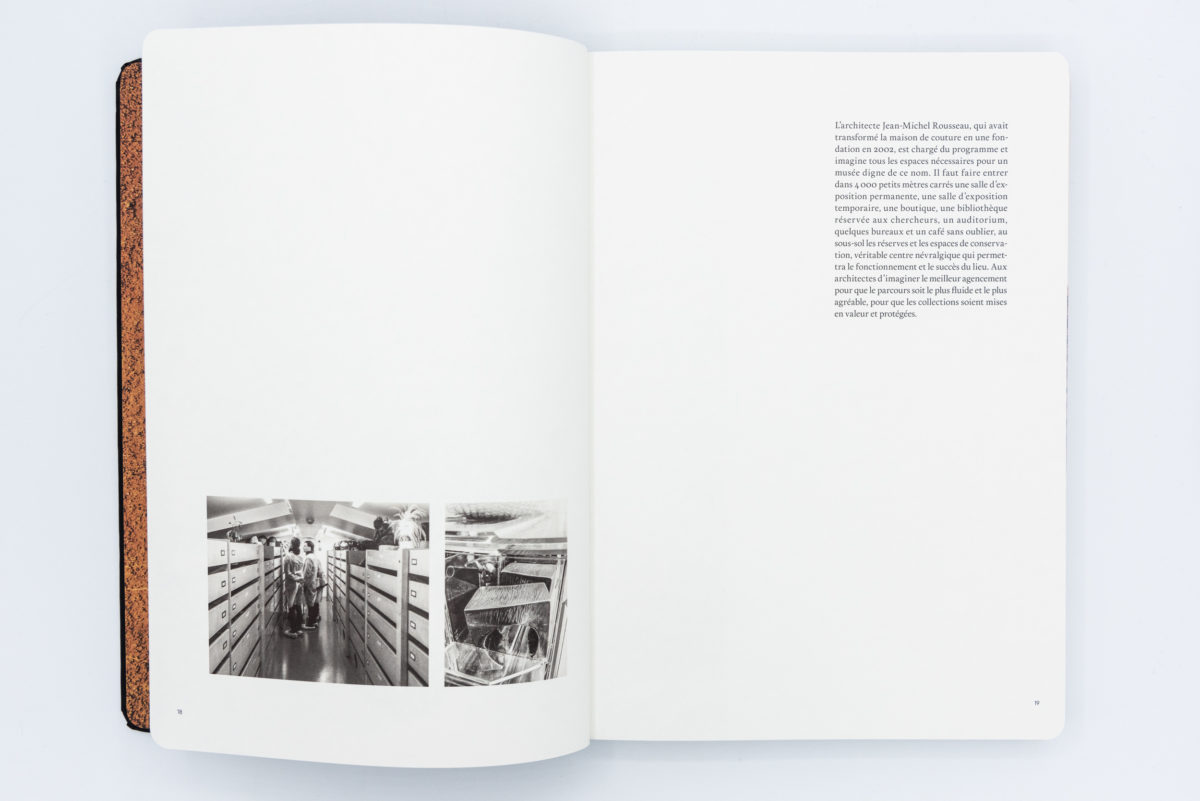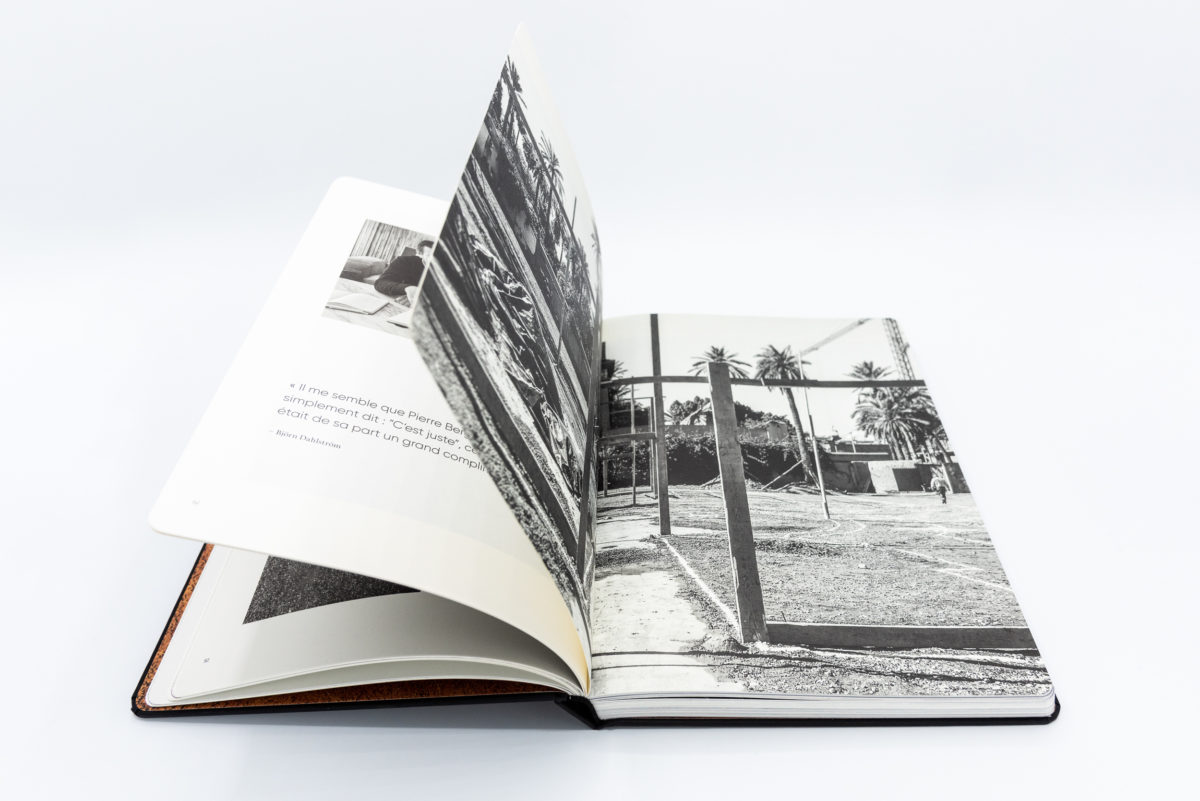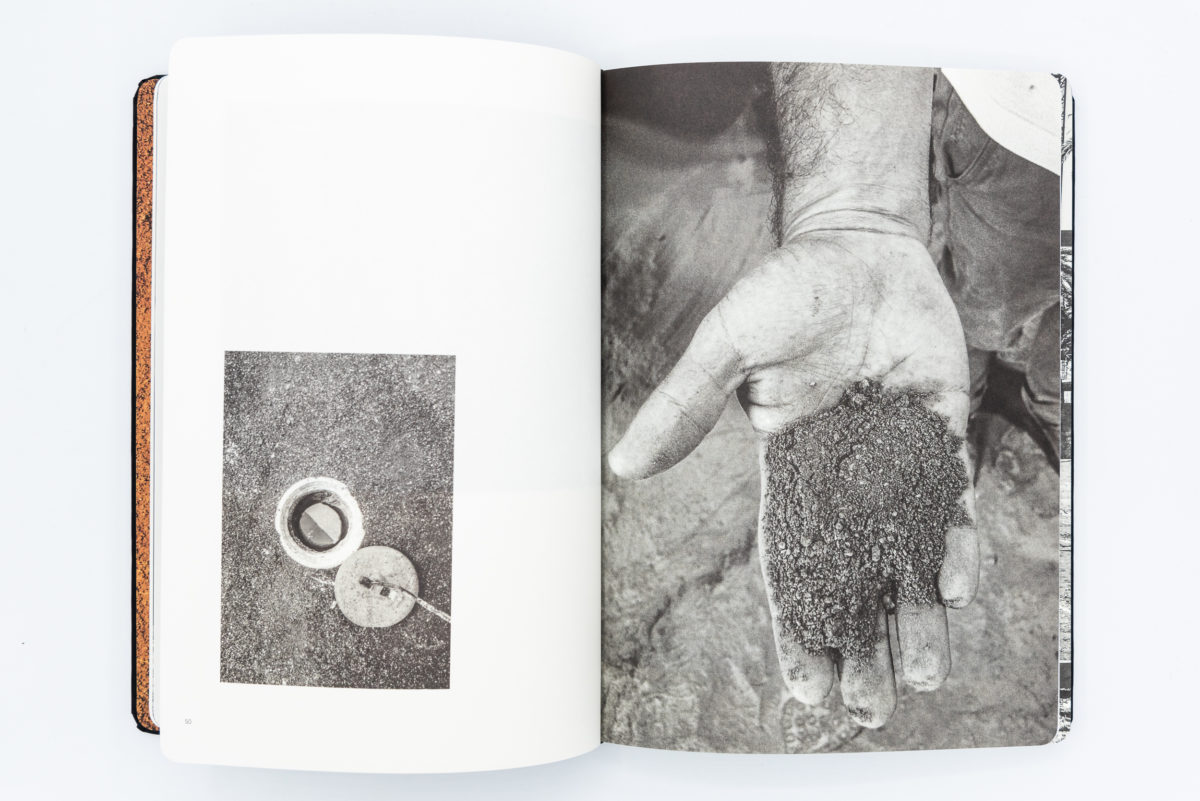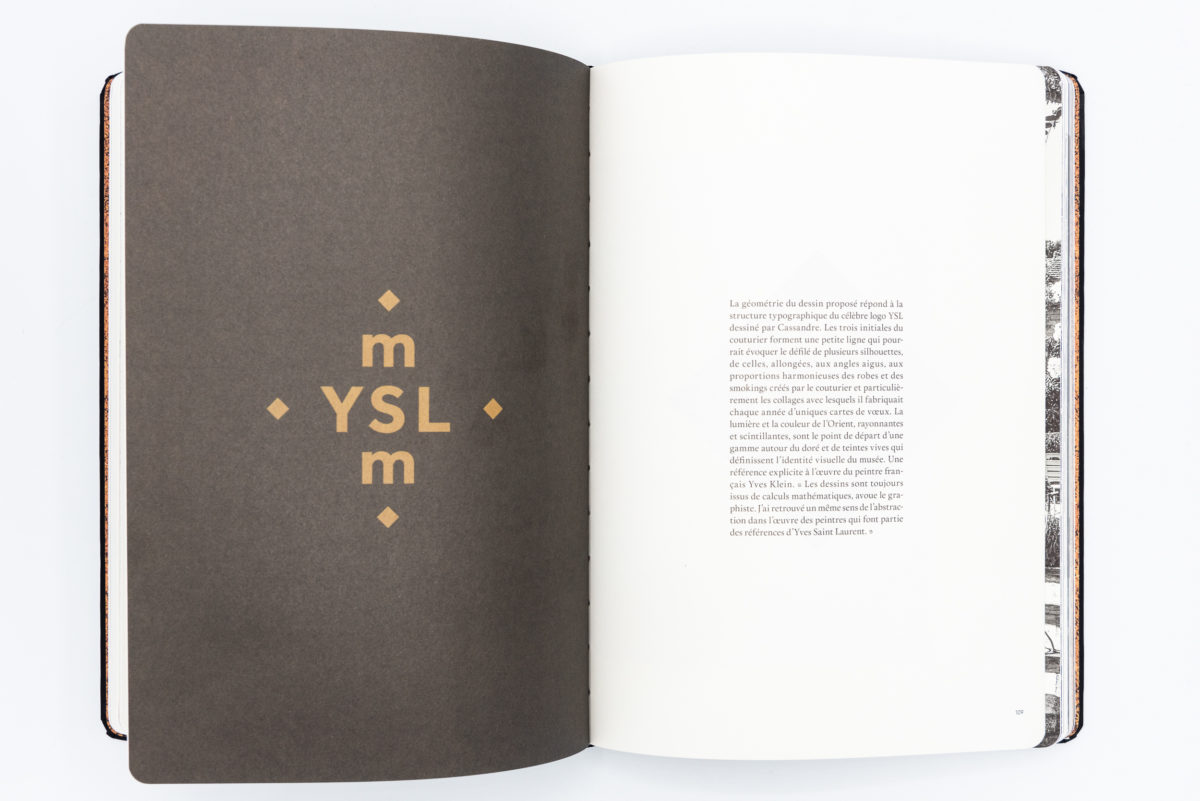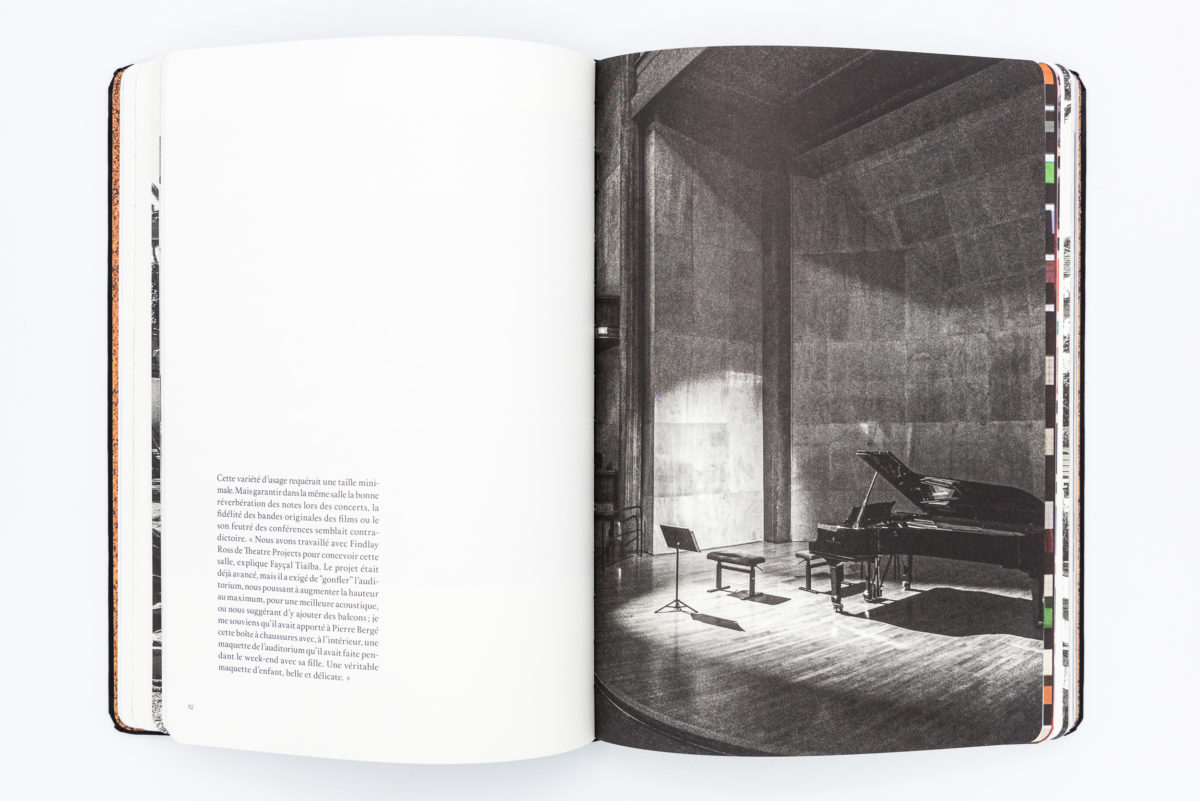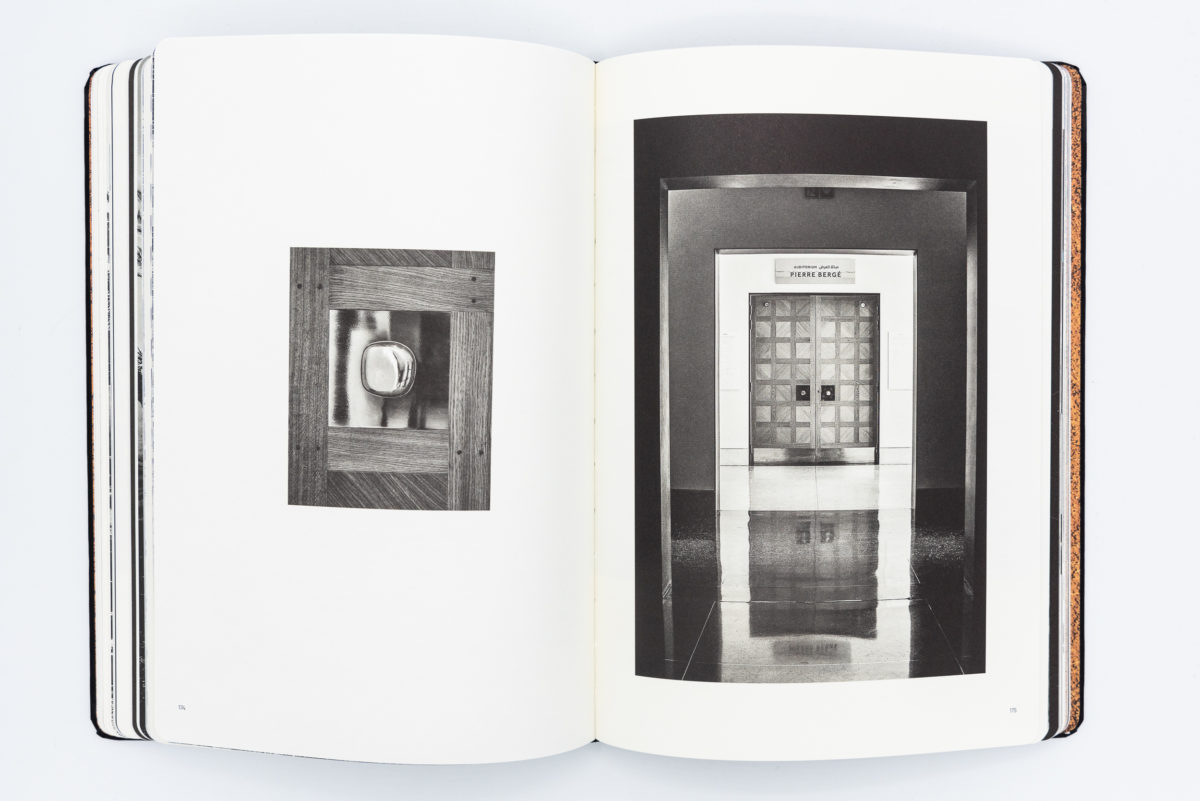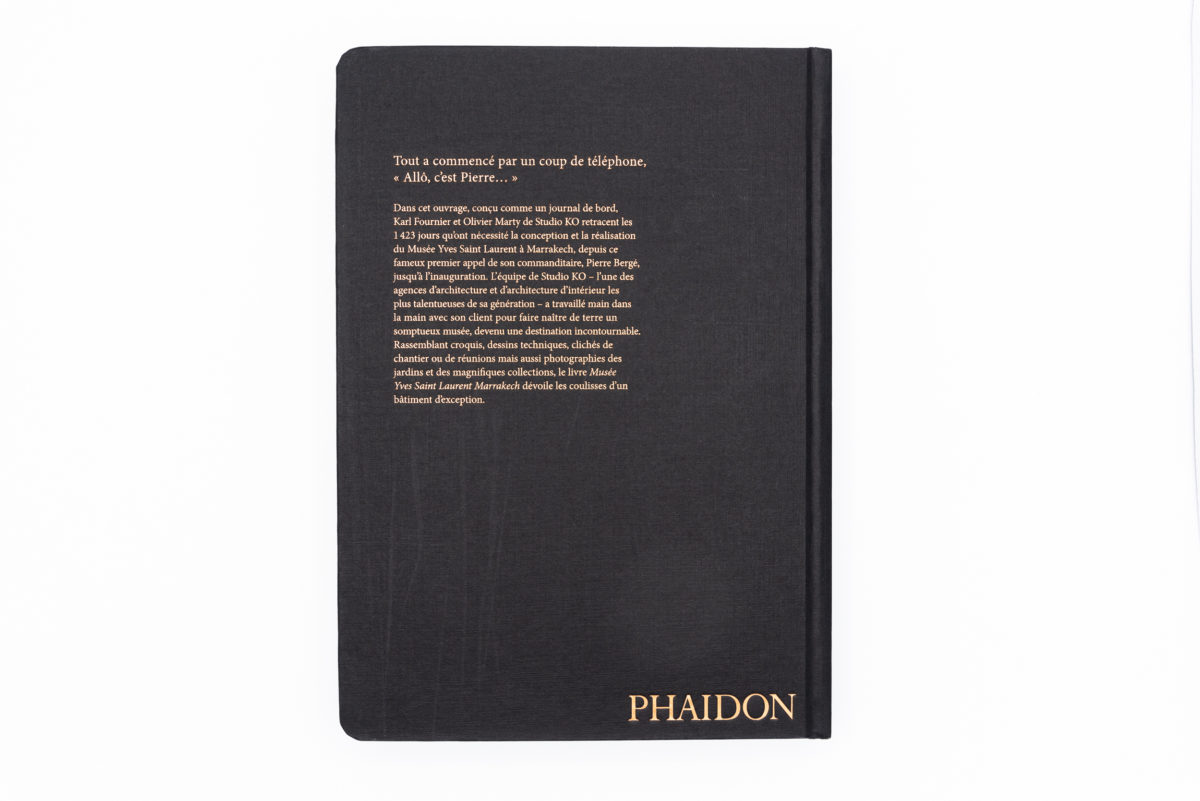 Studio KO
Phaidon

Language

French

Release

2021

Pages

268

Format

25 x 18 cm

ISBN

9781838663872