Bookshop
Bookshop
Miguel Ballarin, Victor Aguado, Octavio Camargo
Party Studies – Vol. 1
First volume of a collective publication devoted to the analysis of the party, in all the complexity of its social dimensions and implications.
From social get-together to scenes of delirium, the publication aims to unpack the party as a complex, vertiginous construct that provides a dynamic view onto questions of community. If the party functions as an intensification of togetherness, what lessons might it provide in negotiating a given social order?
In particular, volume 1 considers the house party, and in what ways domestic space is reworked in support of an extension of the family unit. Including a series of interviews with those active in flat events in Budapest during the communist regime and today, essays on hospitality, the politics of rest, and erotic knowledge, and documentation on Sala 603, an informal house-theater in Curitiba.
The publication is the first in a series developed in parallel to a set of party-workshops held in different locations in Madrid, each of which performatively investigates states of partying, posing the party as a scene of creative study.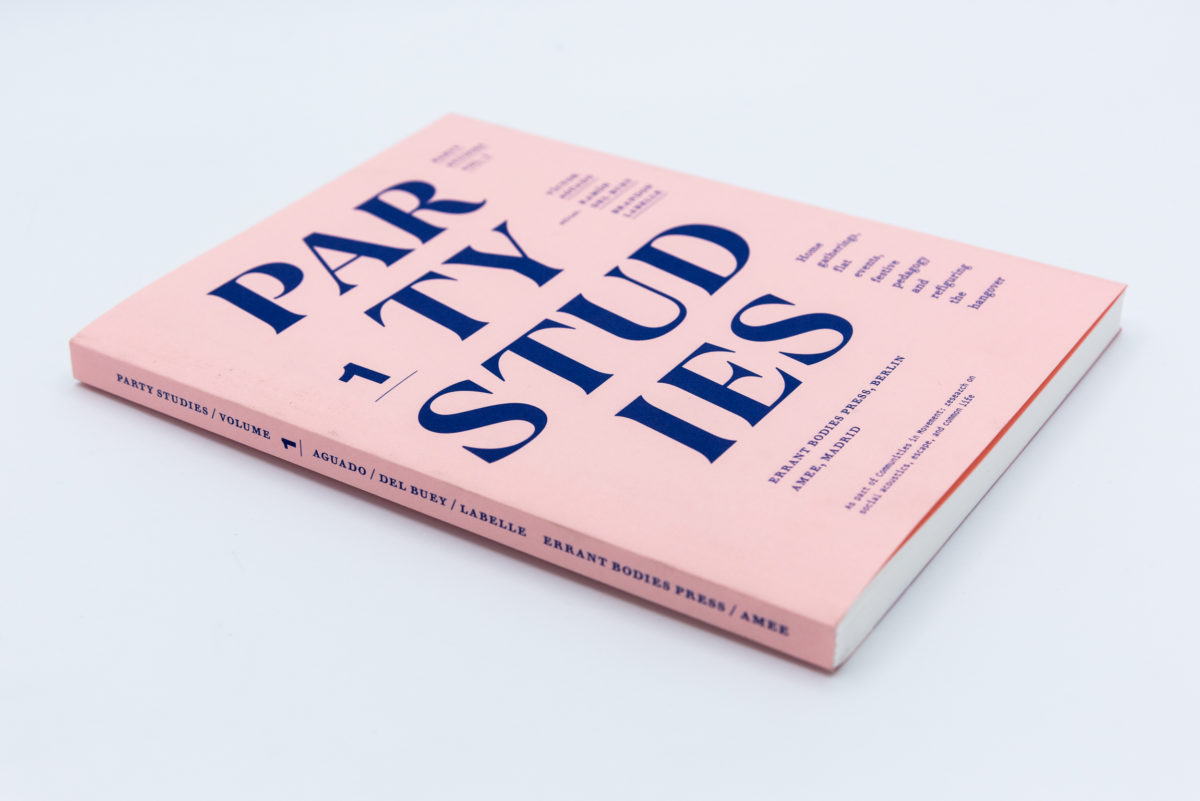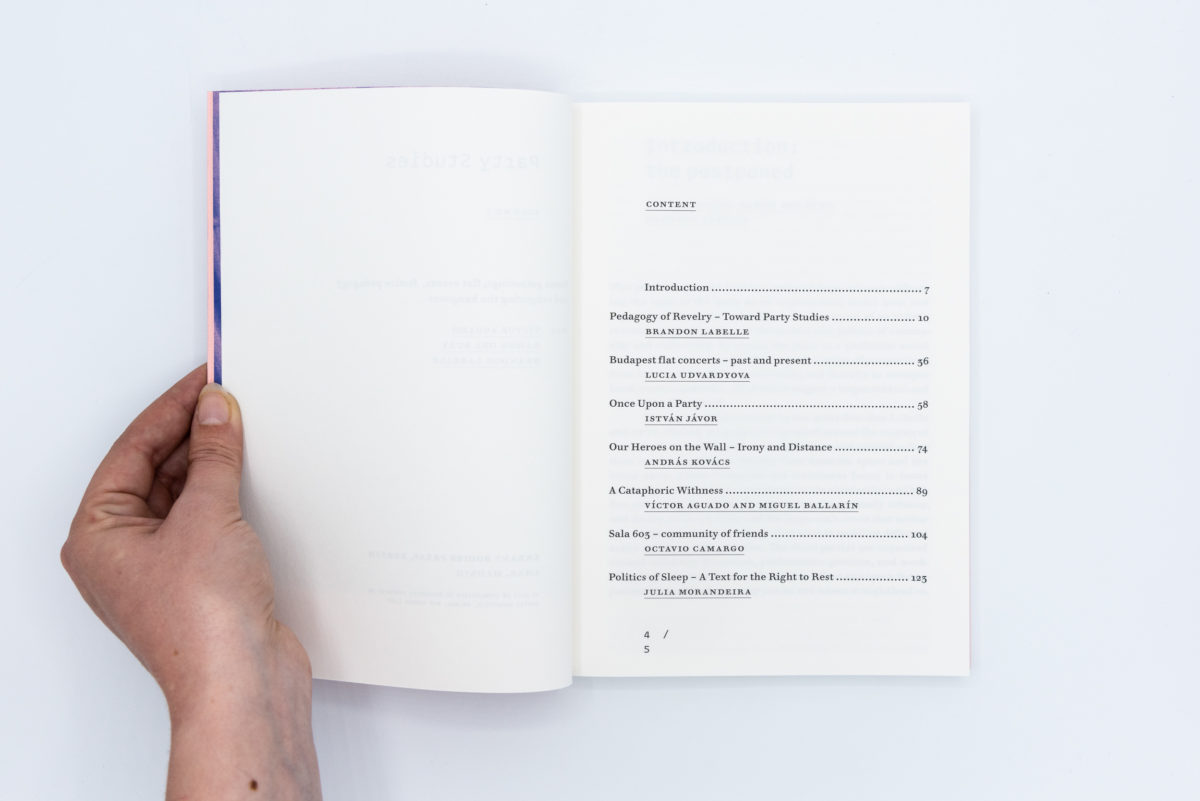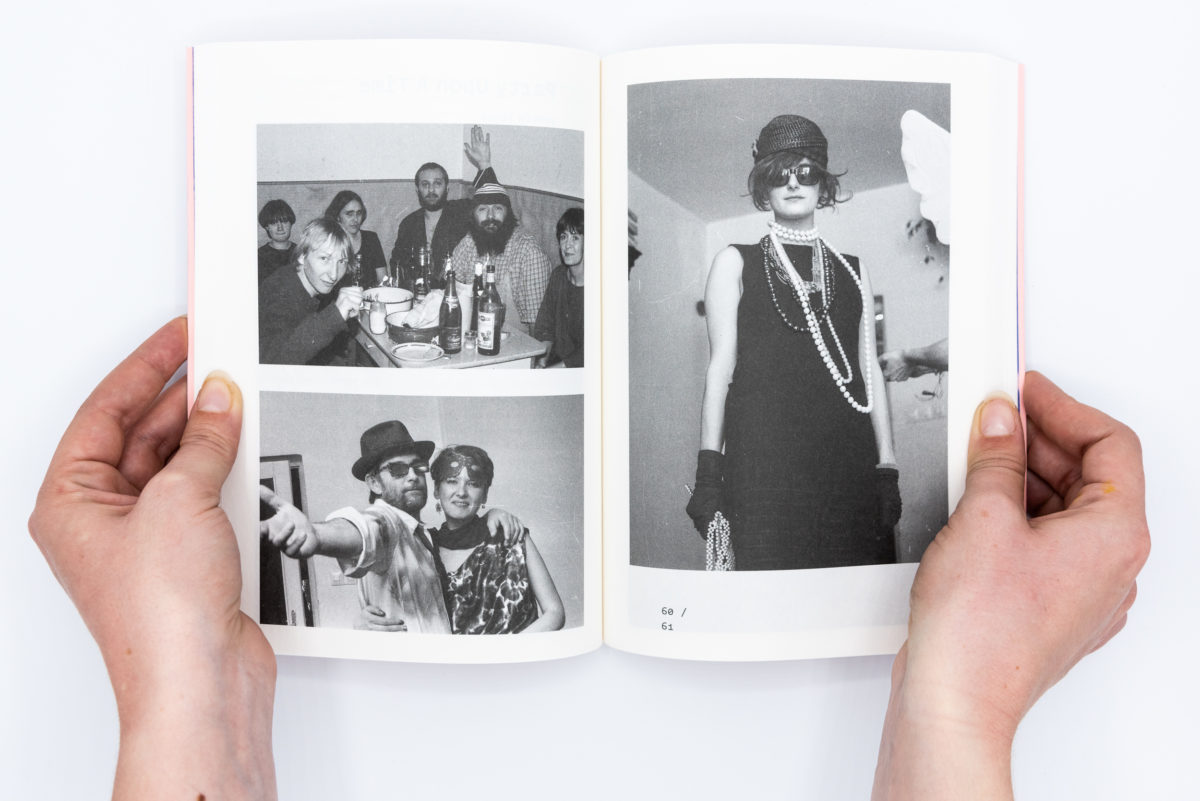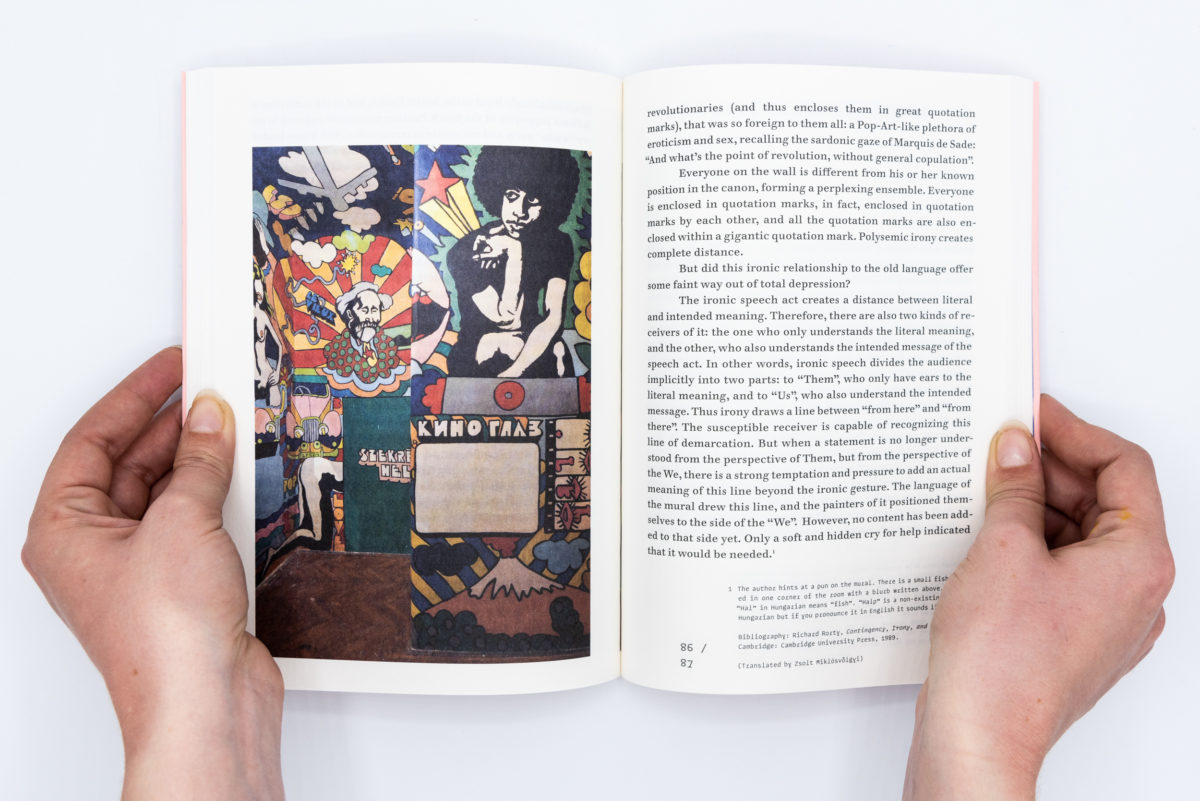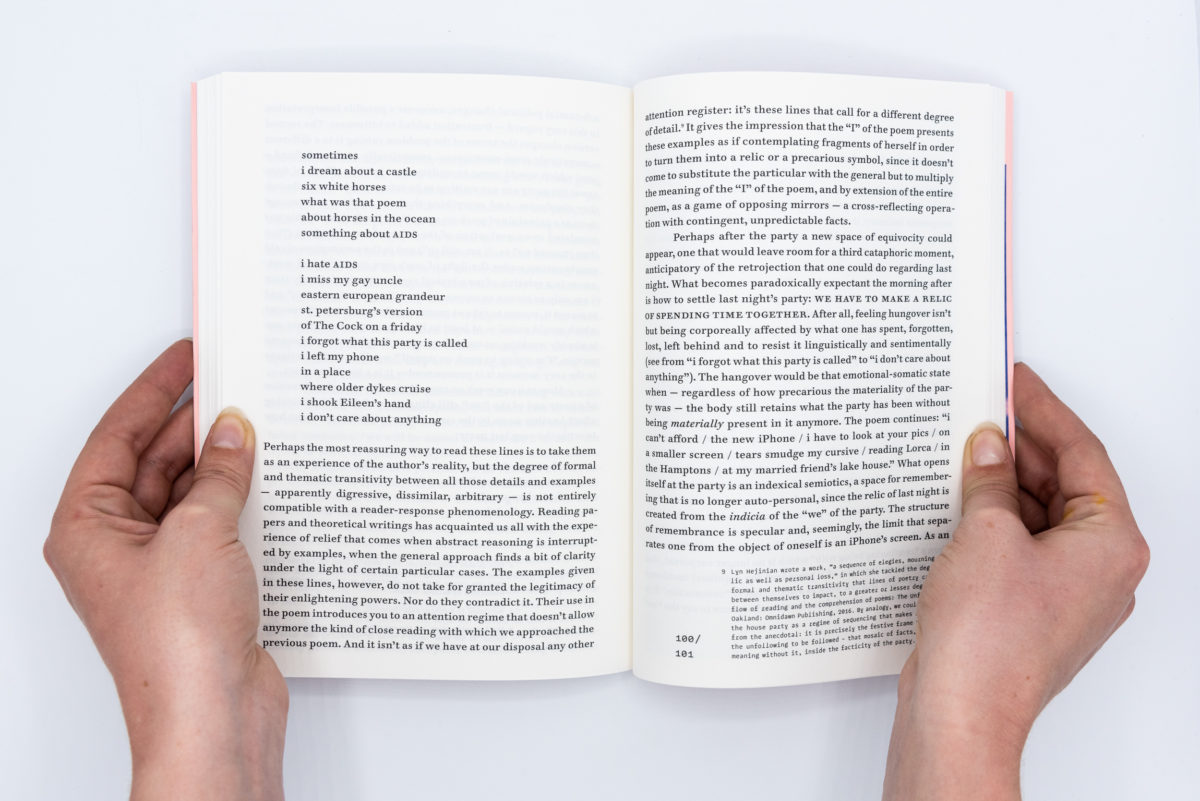 Errant Bodies Press

Language

English

Release

2021

Pages

140

Format

21 x 15.5 cm

ISBN

9780997874495