Bookshop
Bookshop
Action time vision, Punk & post-punk 7" record sleeves
Punk music has radically changed the world of music. You only needed three chords to make a song, you didn't need to find a record company because you could simply create your own label. Punk also found its way into graphic design where all you needed was a few sheets of Letraset and access to a photocopier to make record covers. Action Time Vision: Punk & Post-Punk 7″ Record Sleeves is a celebration of DIY graphics in the punk and post-punk era.
With few exceptions, trained designers rarely made 7″ record sleeve covers for this notoriously loud and aggressive music. With the exception of a few covers by Barney Bubbles and Peter Saville, most punk and post-punk covers have been designed by band members, label owners or friends.
The covers presented here all have an urgency and an exhilarating disregard for the design conventions that make them exceptional. They are all calls for independence and freedom from pop industry standards.
The work presented in this book is drawn from the record collections of designer (and co-founder of Unit Editions) Tony Brook, and punk rock specialist Russ Bestley. As one of the world's leading authorities on punk and post-punk music, Russ has contributed an insightful essay to this book.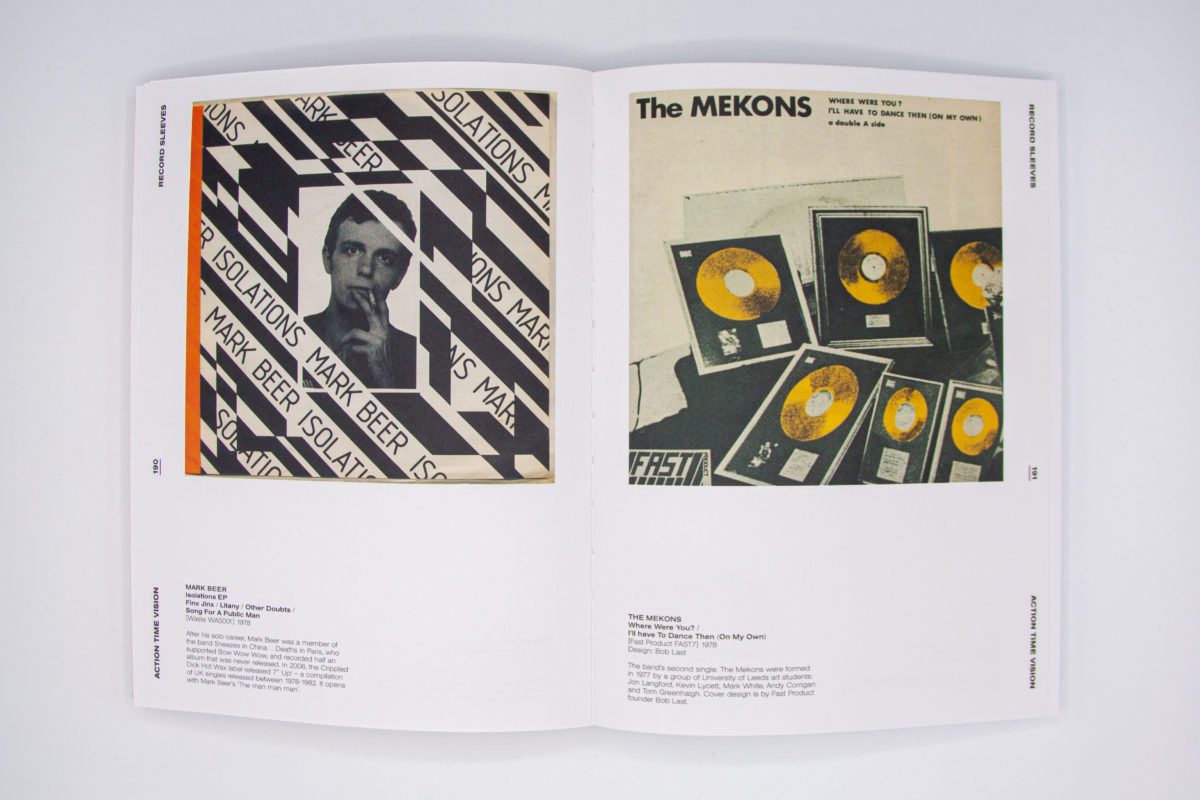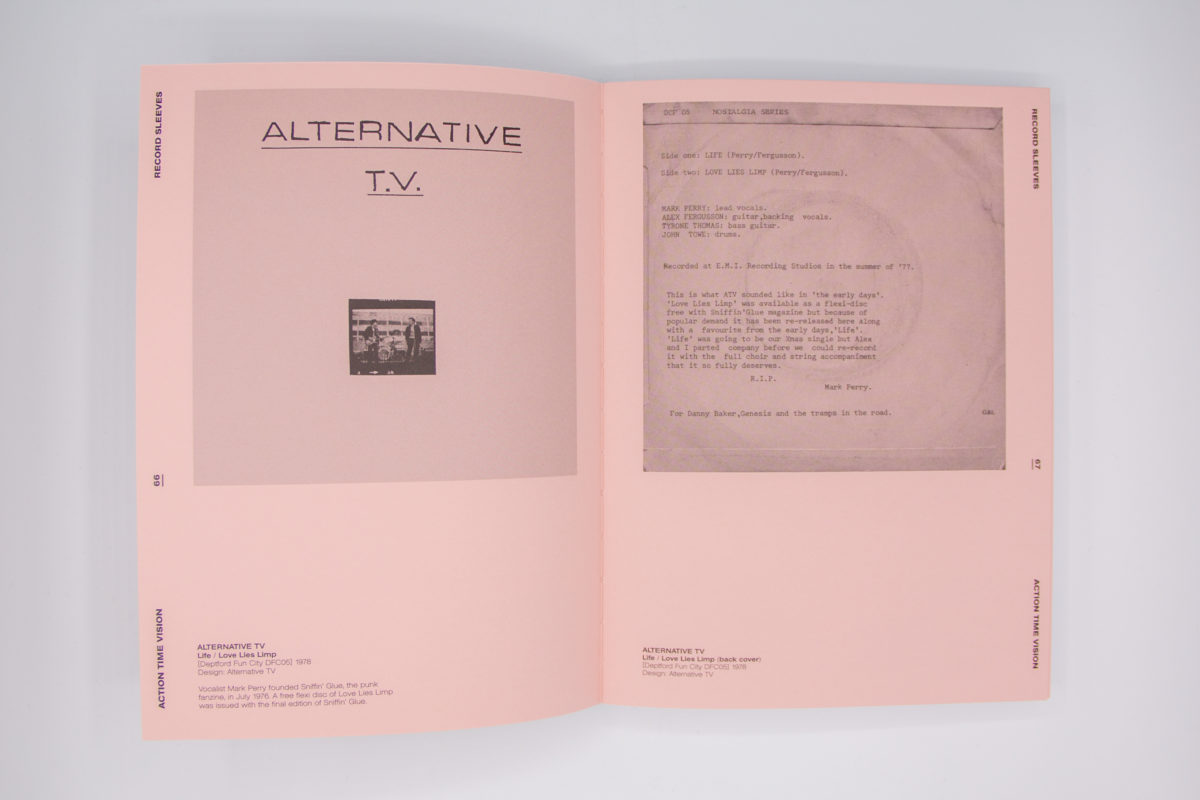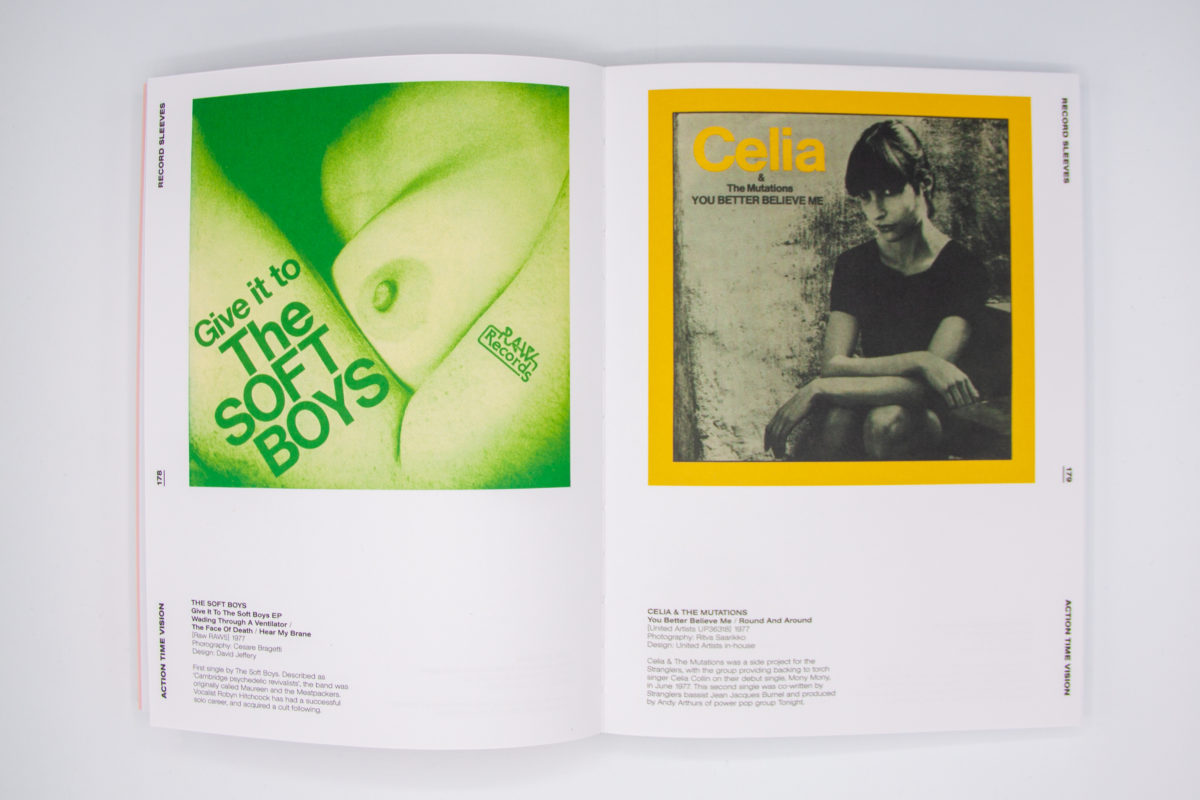 Russel Bestley & Tony Brooks
Unit Editions

Language

English

Release

2016

Pages

320

Format

23 x 17 cm

ISBN

9780993231667