Bookshop
Bookshop
Erik Svetoft
SPA
A mysterious water leak spreads through the water complex of a luxury hotel in the heart of the Scandinavian countryside. In this extravagant setting, the black, viscous liquid slowly flows down the labyrinthine corridors of the hotel and trickles down the walls. A demanding VIP client disappears without a trace. A company seminar goes wrong. A man gets lost looking for his room. Two lovers struggle to escape the horror of everyday life. An egocentric manager doubts himself. Badly treated employees accept their sad fate. Curious inspectors come to settle their accounts.
It's hot and humid, the humidity is stifling. It is here that mould sets in and with it skin diseases, hallucinations, ghosts, malevolent spirits, hybrid creatures and other monsters both dead and alive.
SPA is a nightmarish tale and a biting critique of consumer society and the 'welfare' industry, marked by grotesque and whimsical humour. A farcical dance of death that is as much an inheritance from genre cinema as from horror manga. A gripping closed-door story skilfully conceived by Erik Svetoft, graphic thaumaturgist and new cursed child of Swedish comics.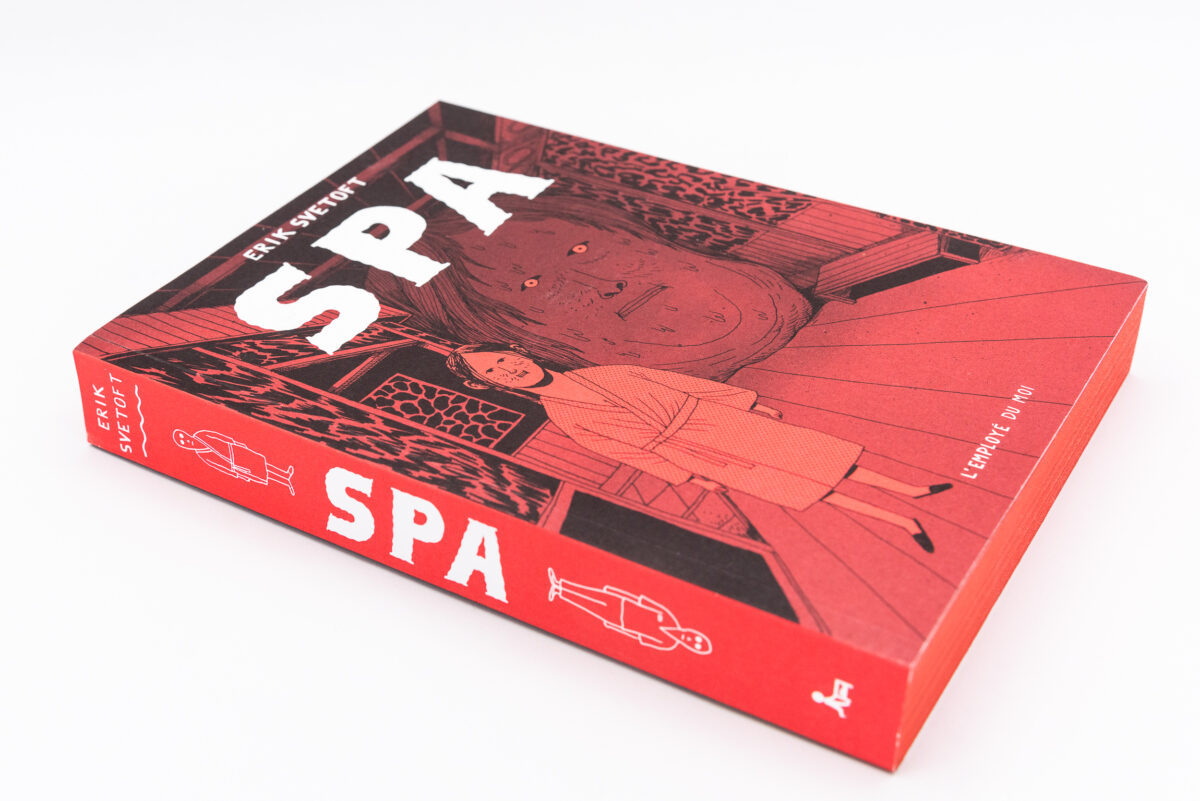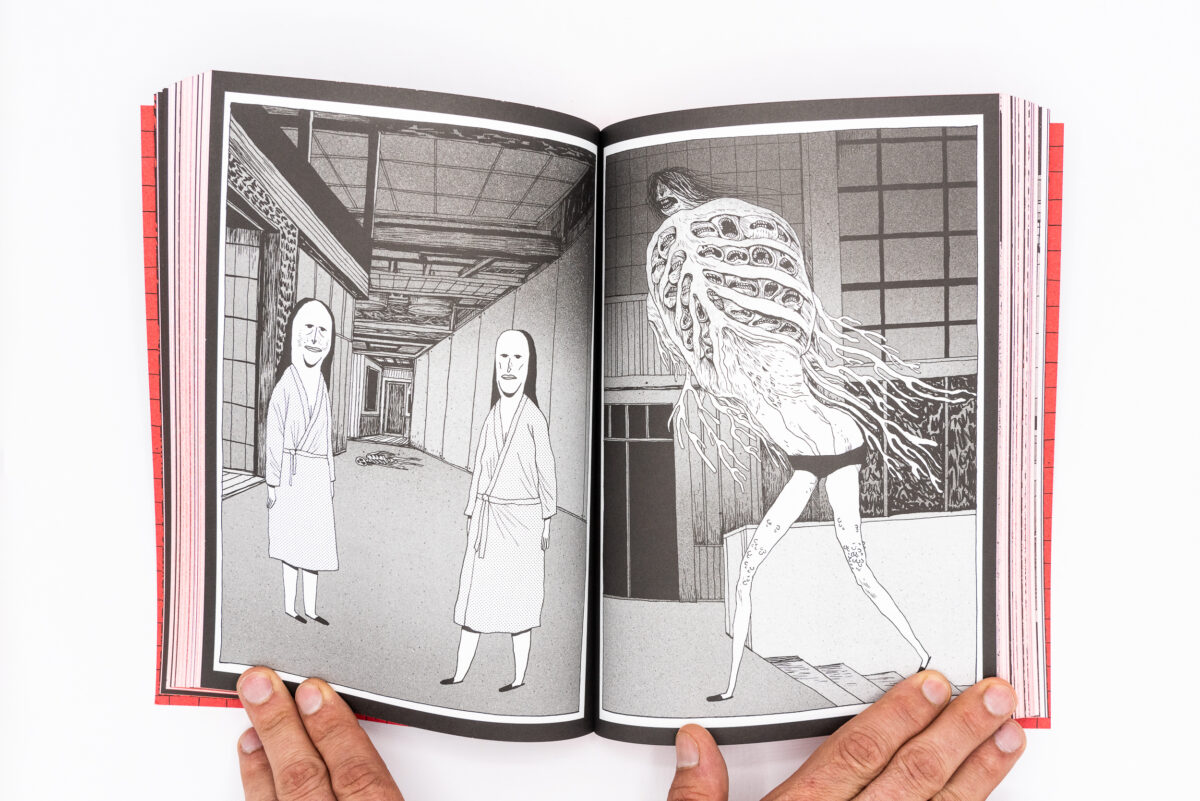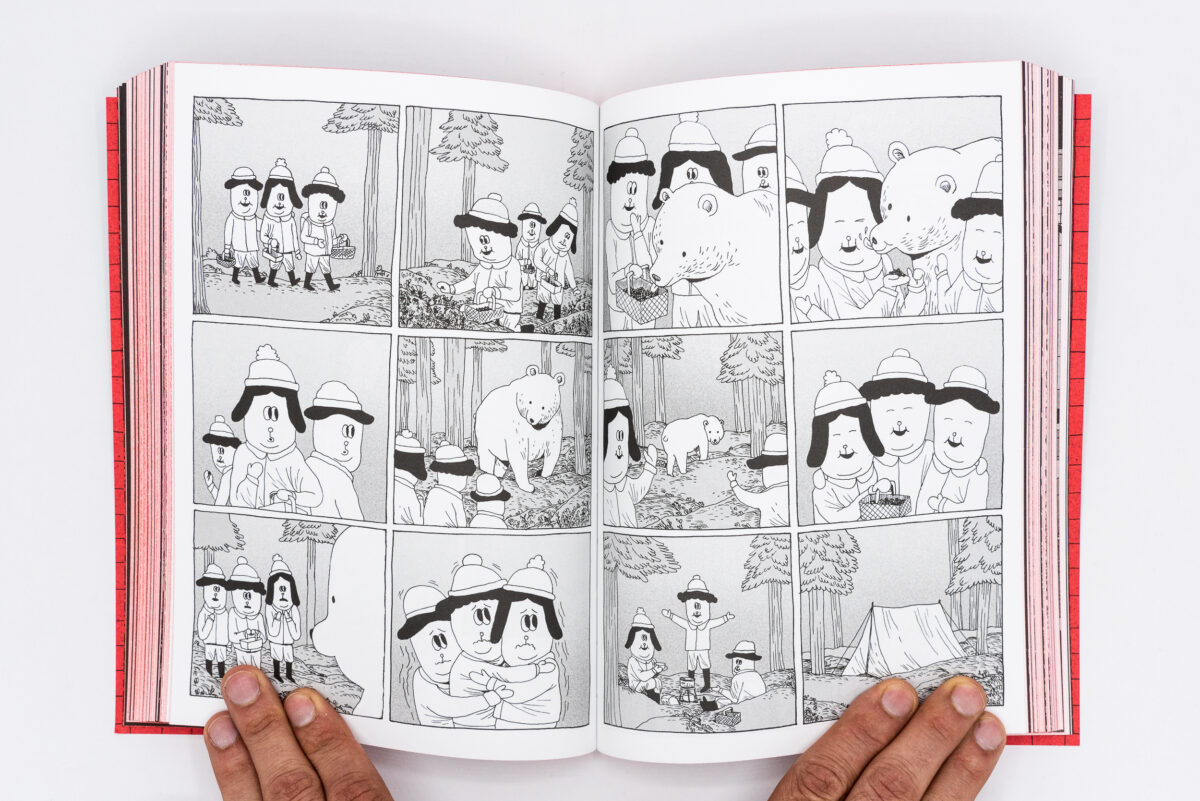 Erik Svetoft
Employe Du Moi

Language

French

Release

2022

Pages

328

Format

24 x 17 cm

ISBN

9782390040965