Bookshop
Bookshop
Voix Off : imprimerie de femmes
Voix Off was a single-sex print shop founded in Paris in 1982 by four women activists of the MLF who wanted to create a caring workplace in a period of ferment and feminist initiatives. By printing texts written by other women, feminist and lesbian magazines, posters, leaflets and books, they demonstrated their opposition to male domination in the field. Their production was disseminated in alternative and militant circles until 1988.
The Cahiers des typotes collection aims to present singular women in history and the visual arts, while questioning the place of women in the publishing world. The project is based on a very rich research base, from the first typotes of the 16th century to today's book professionals.
With the publishing support of the Centre national d'arts plastiques.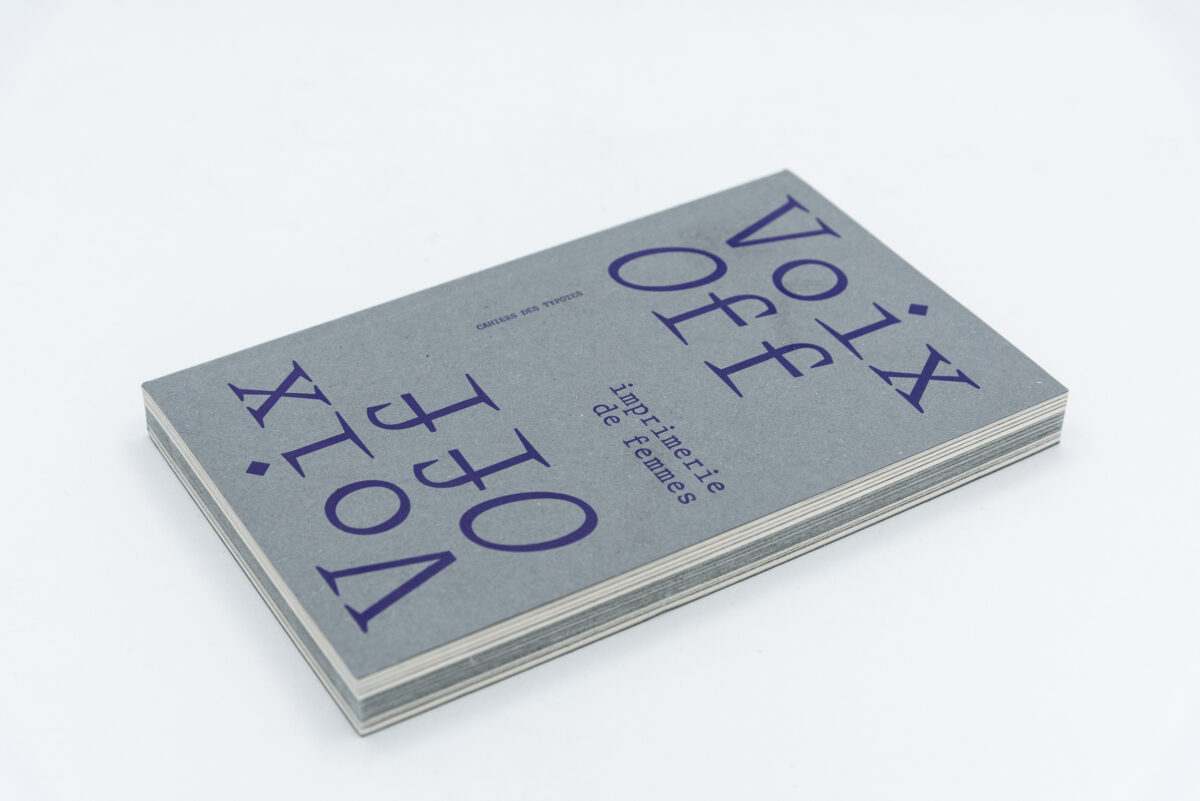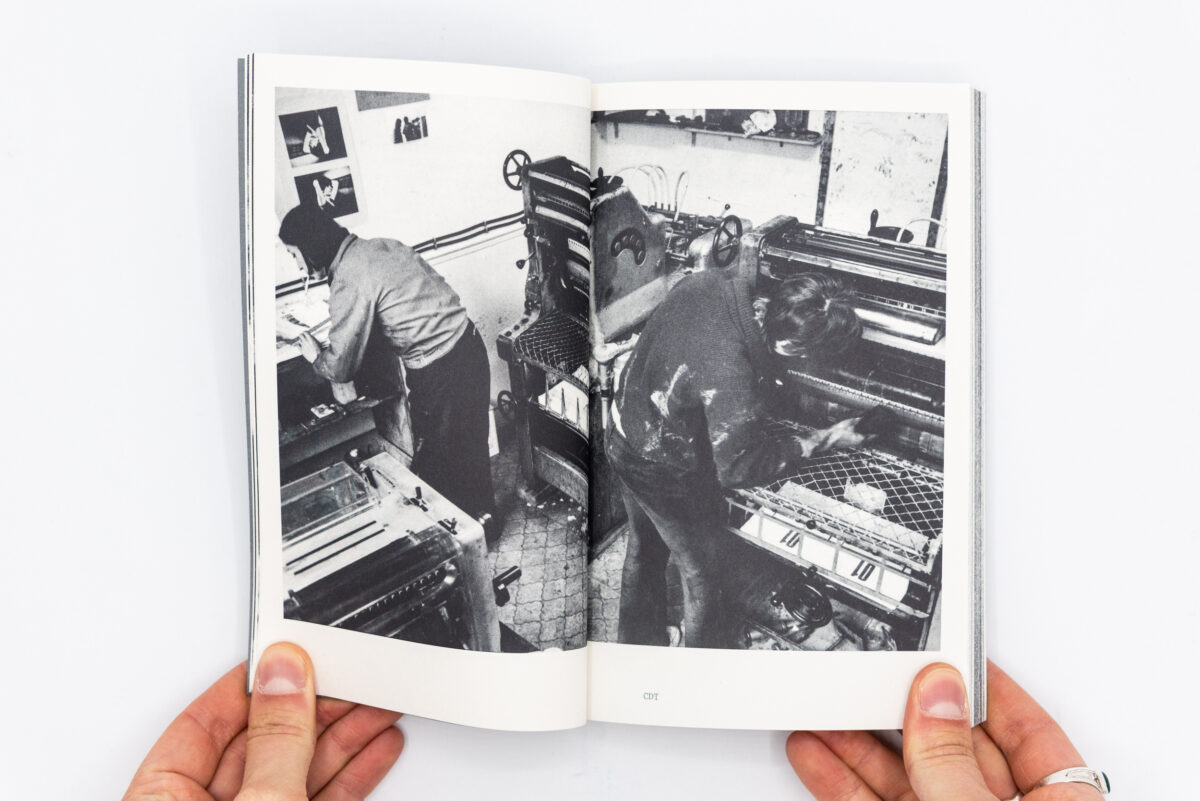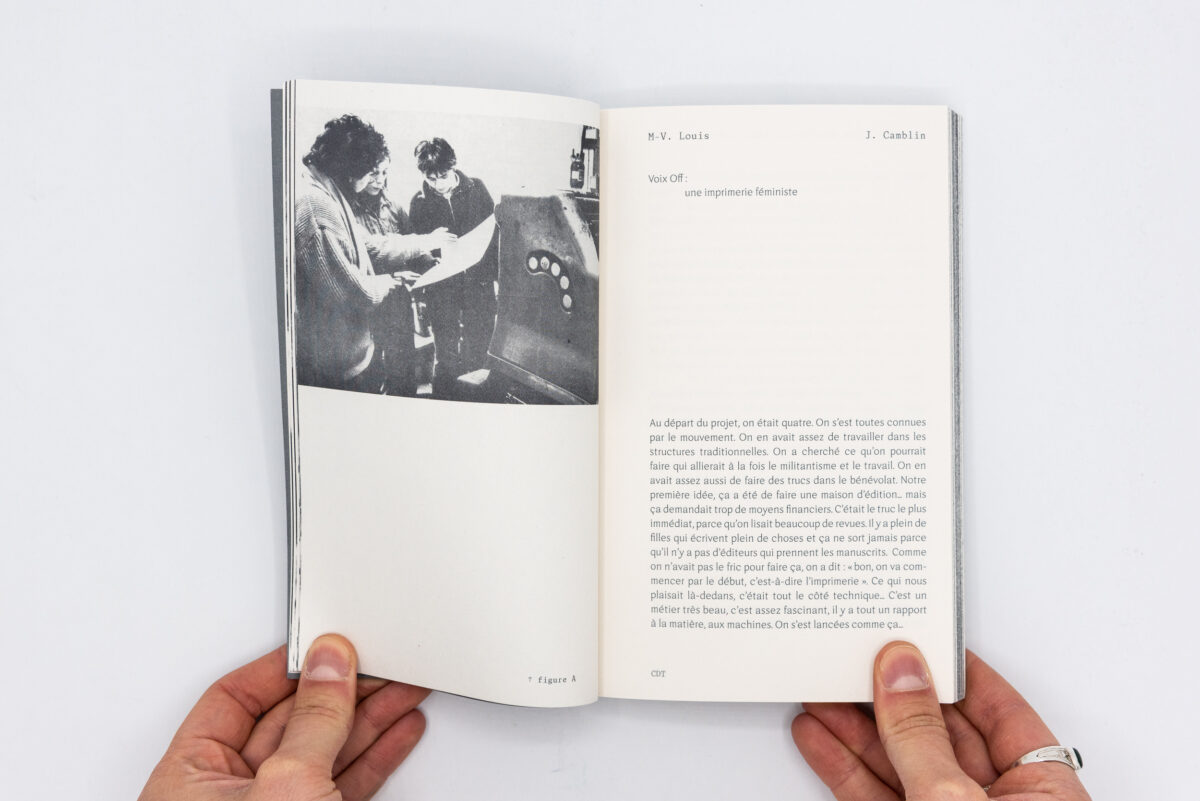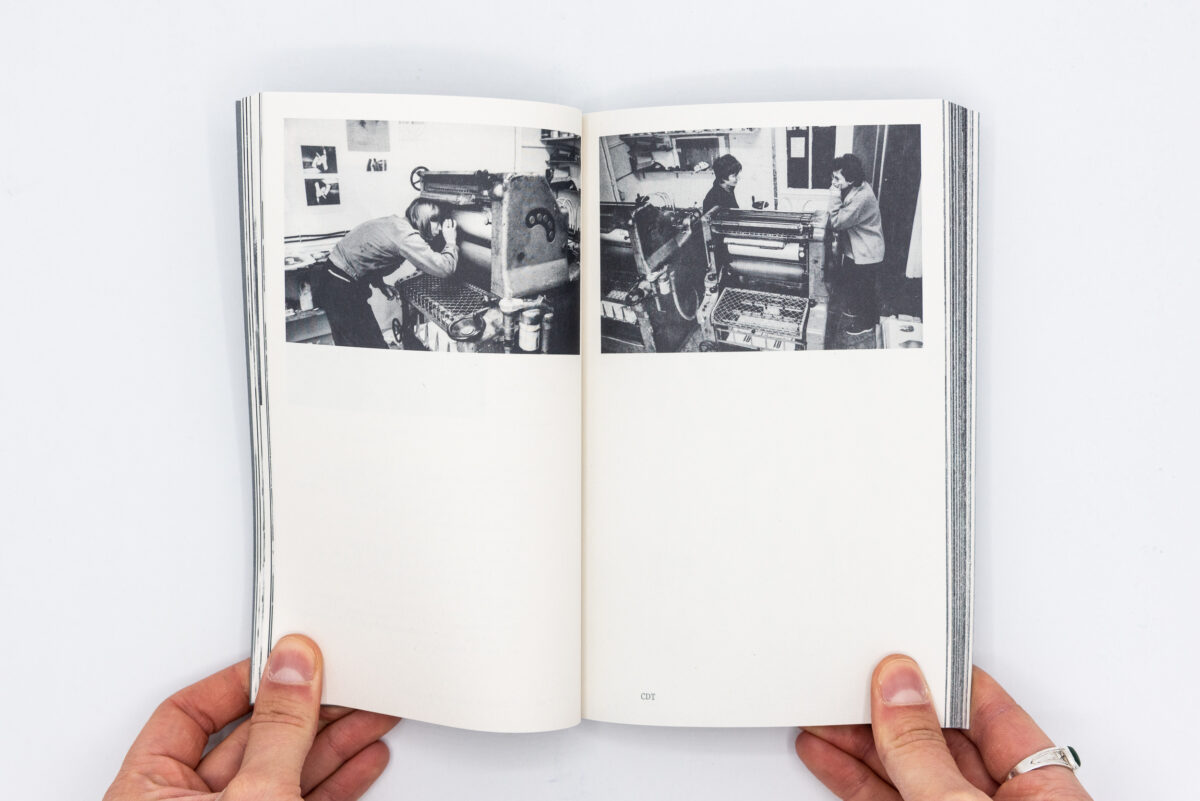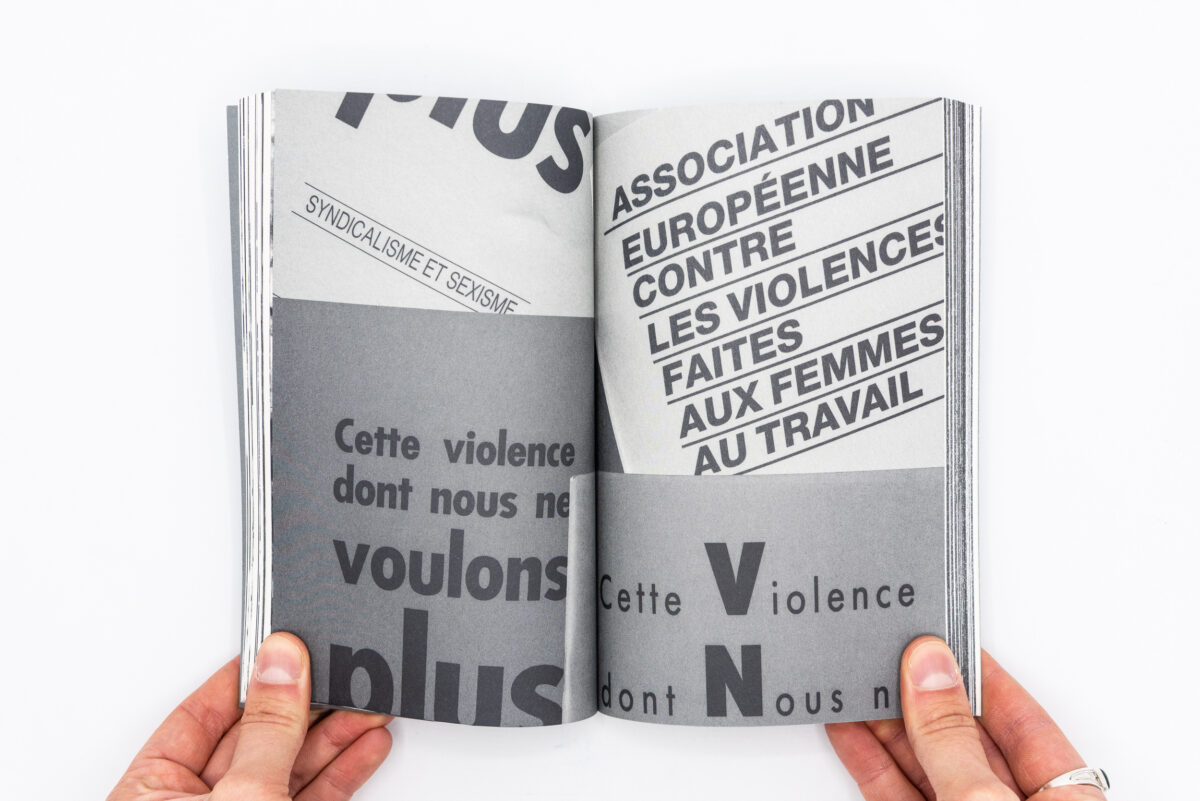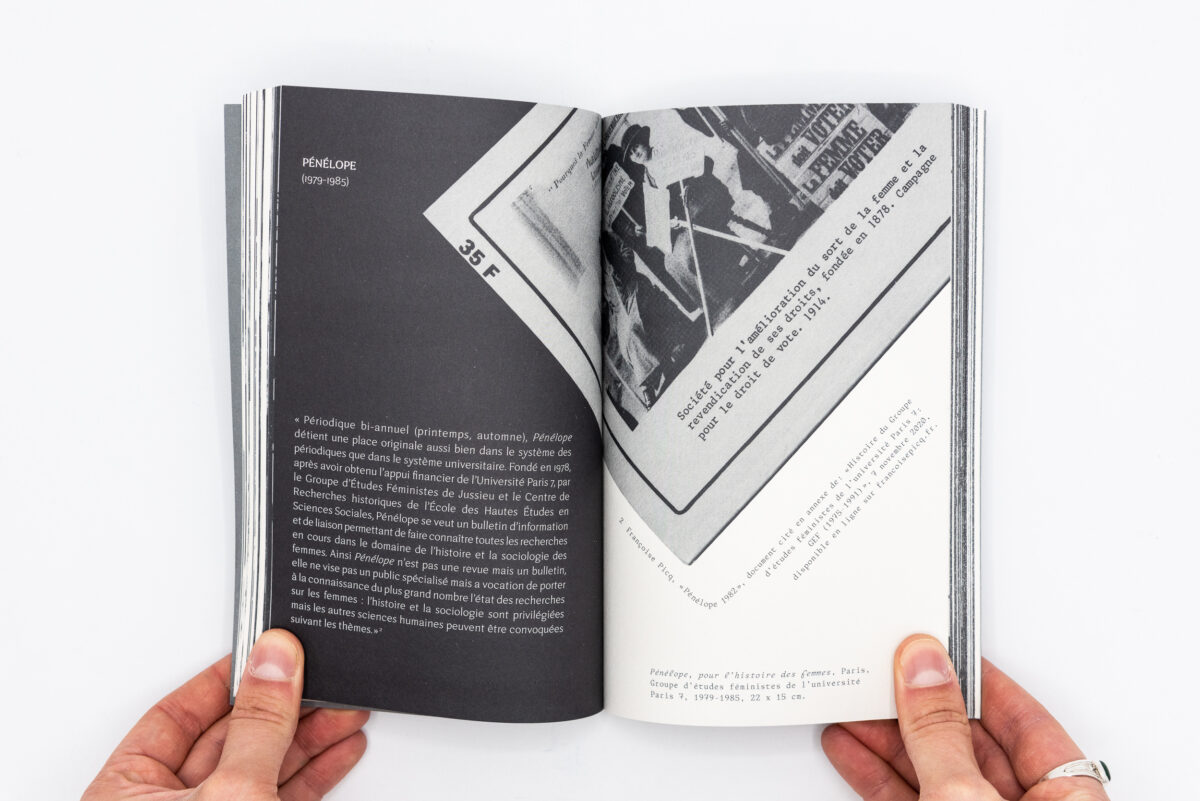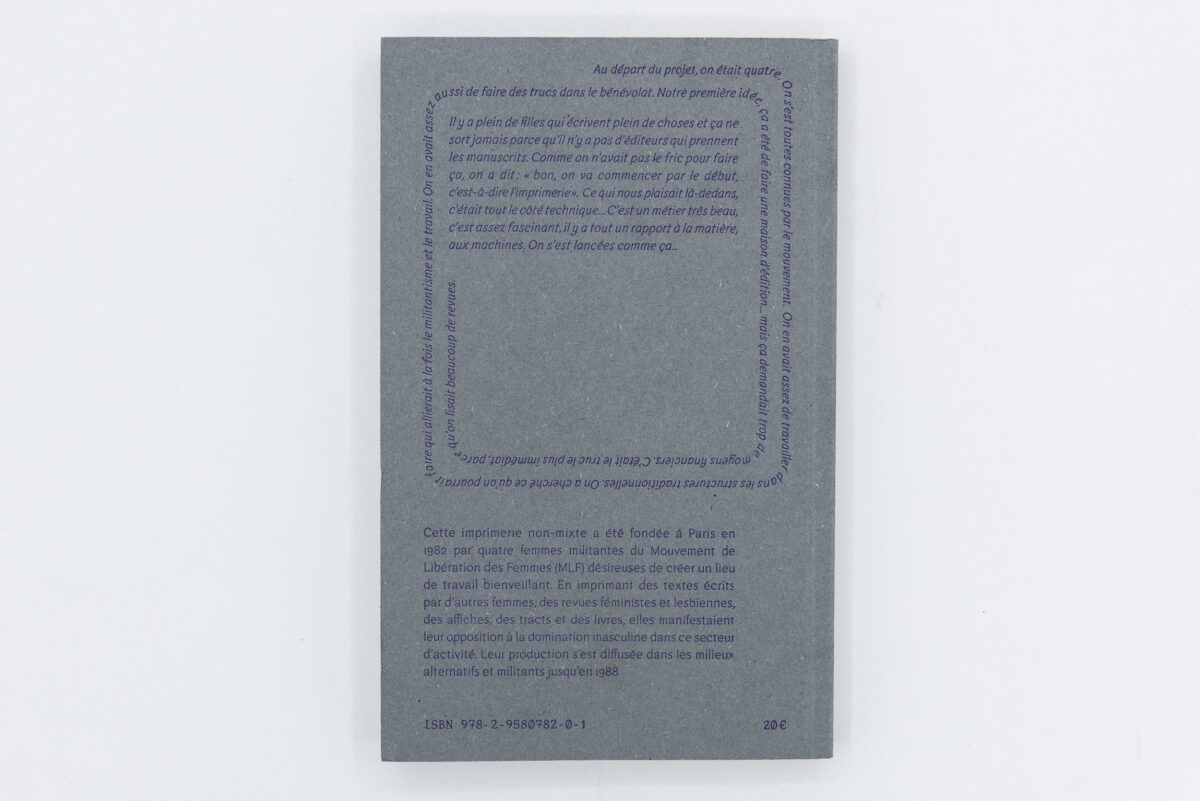 Collectif des typotes

Language

French

Release

2022

Pages

192

Format

19 x 12 cm

ISBN

9782958078201