Bookshop
Bookshop
Wifredo Lam: The Imagination at Work
Justice and Rebirth: a visual chronicle of the artist who fused Afro-Cuban visual culture with European modernism.
This chronological study traces the career of Cuban painter and sculptor Wifredo Lam (1902-82) from the late 1930s to the 1970s, highlighting the radically syncretic visual language he developed in response to the Eurocentrism of modernism. Born to a Chinese father and an Iberian Congolese mother, Lam placed heritage at the centre of his work. Early in his career, he associated with major figures such as Picasso, Matisse and Braque, and was struck by their integration of African iconography. Although he had great respect for these European artists, the dissonance between their aesthetic choices and their cultural experience was not lost on him, especially considering the racism and exploitation that characterised Cuban society under the US-backed dictatorship of Fulgencio Batista. Lam spent the rest of his career striving to decolonise modernist art. From his early surrealist works to his later preference for geometric abstraction, African sculpture and the Afro-Caribbean diaspora have consistently influenced his practice.
Published on the occasion of an exhibition at Pace, The Imagination at Work includes rarely seen paintings, works on paper, and bronze sculptures, as well as a biography of Lam's life and career by Latin American art scholar and curator Michaëla de Lacaze Mohrmann, who contributed to the gallery's exhibition. Essays by scholars Alexander Alberro, Kaira Cabañas, Samantha A. Noël and Alexandra Chang are also featured.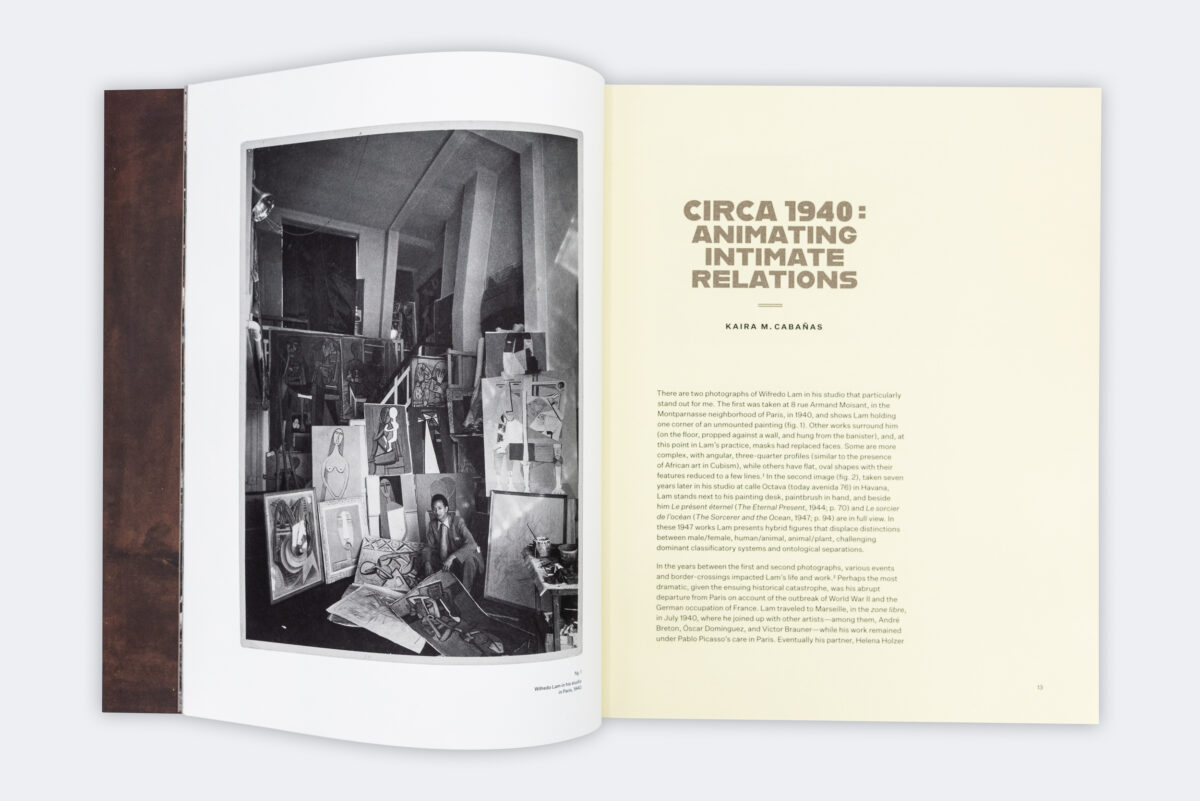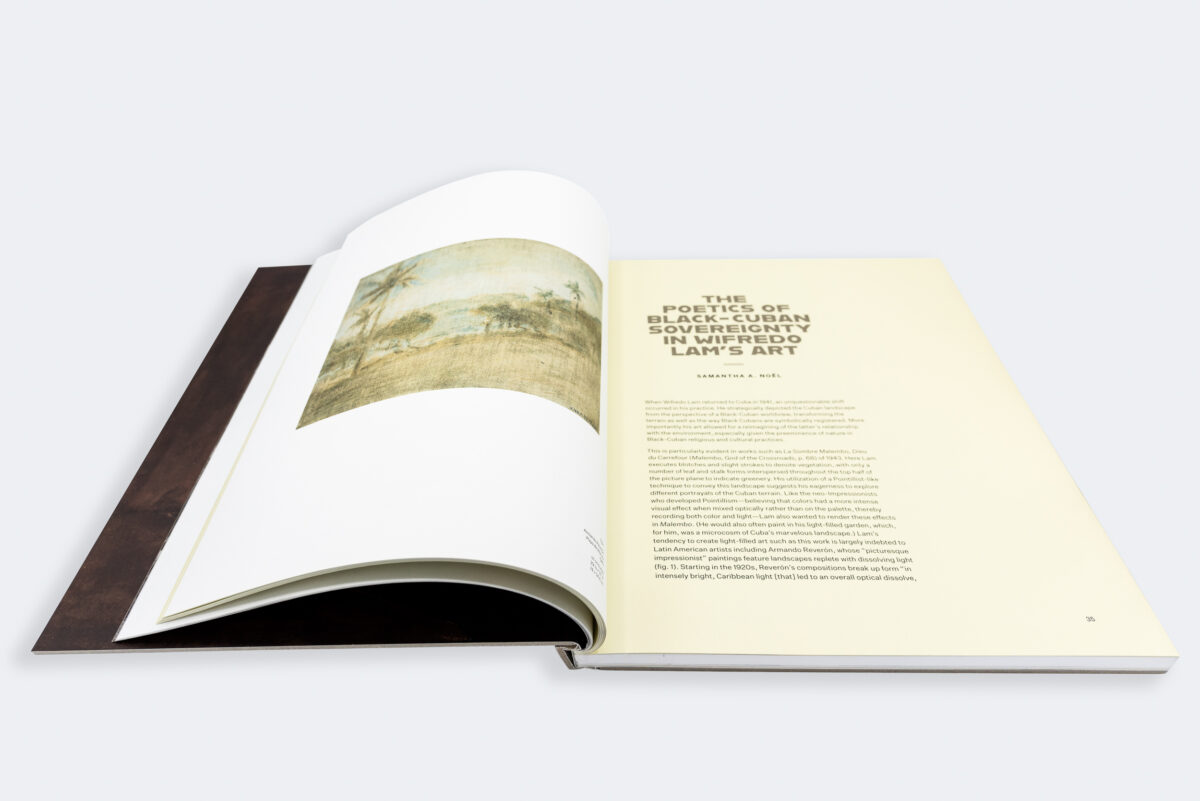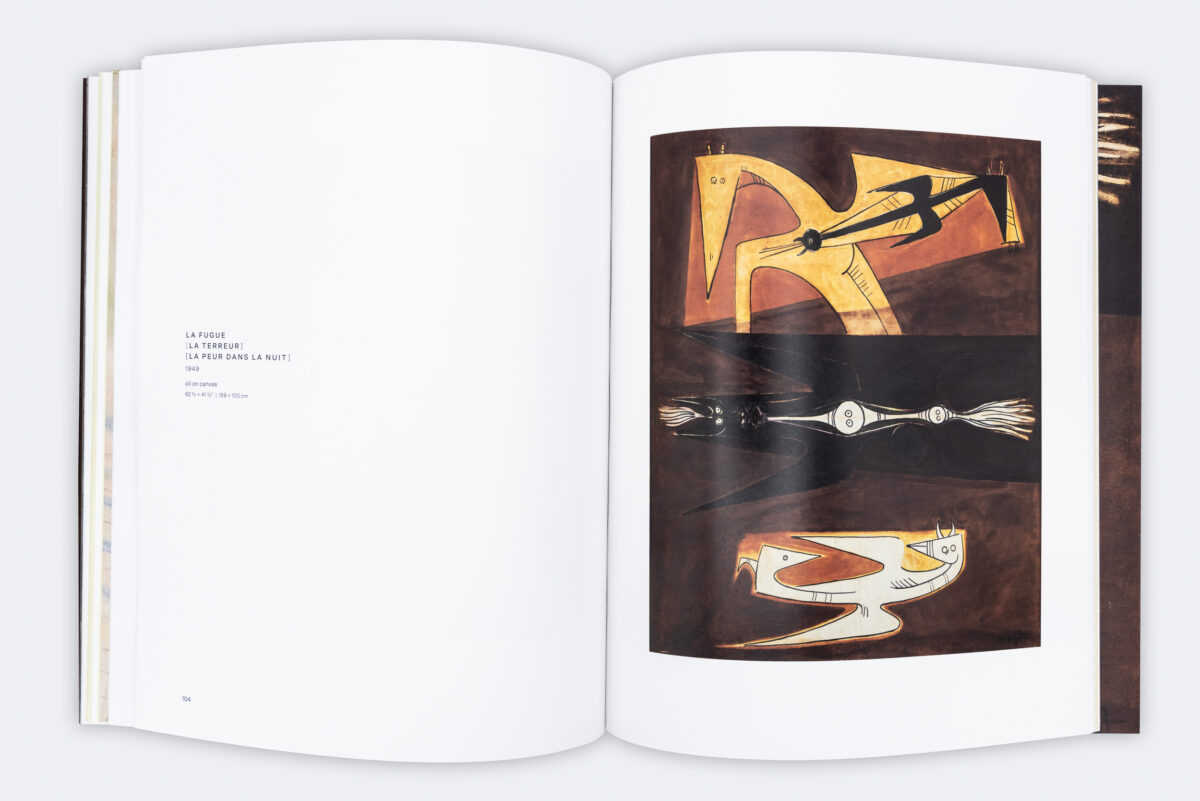 Dap artbook

Language

English

Release

2022

Pages

174

Format

29.9 x 24.2 cm

ISBN

9781948701518