Peinture Fraîche Bookshop
Peinture Fraîche is an independent bookshop not like the others. We only sell art books. At our Brussels based shop all art forms portrayed, discussed or developed through the medium of a book will find a temporary shelter. Our collection of over 14.000 titles covers a wide range of subjetcs, but only a portion of our books are showcased on our website. Pay us a visit or send us a mail if you can't find what you're looking for online. We will find it for you.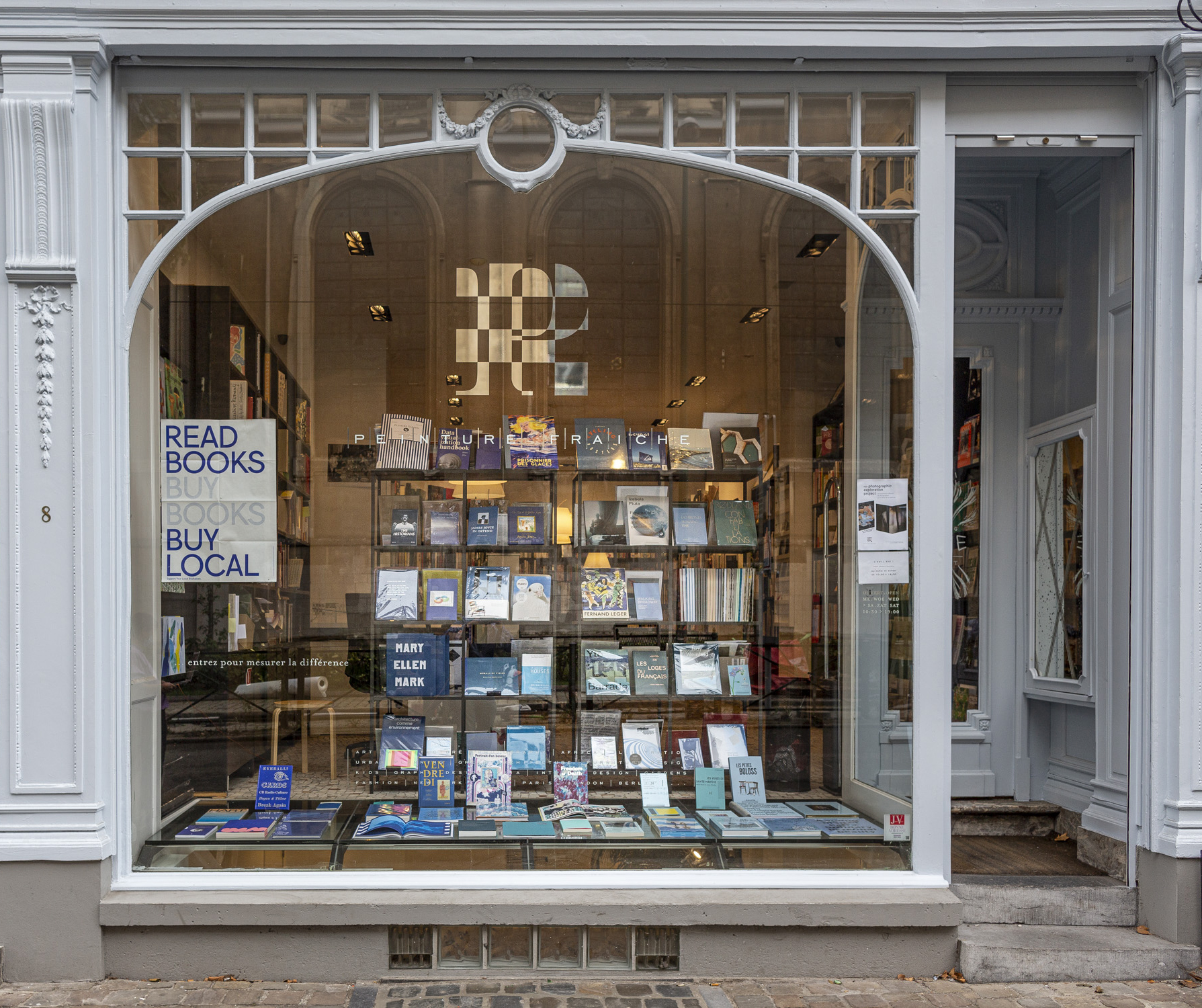 Peinture Fraîche finds its grace, strength and raison d'être through a constant fluctuation between form and content. Our selection covers architecture, classic debates around the art of living, beauty and function, light and mobility, vacuum and congestion, and the urban spaces and landscapes which bring it all together. But also the environment which (should) rule our choices. To be understood, architecture needs theory and depiction. Images may sometimes come to life through words, but since the second half of the XIXth century, also through photography, to which we've dedicated a significant portion of our shelves.
It should come without saying that every form of classic and contemporary artistic expression finds also its spot at Peinture Fraîche. So does illustration, the drawn language par excellence, that has been enchanting our spirits since ancient Egypt times.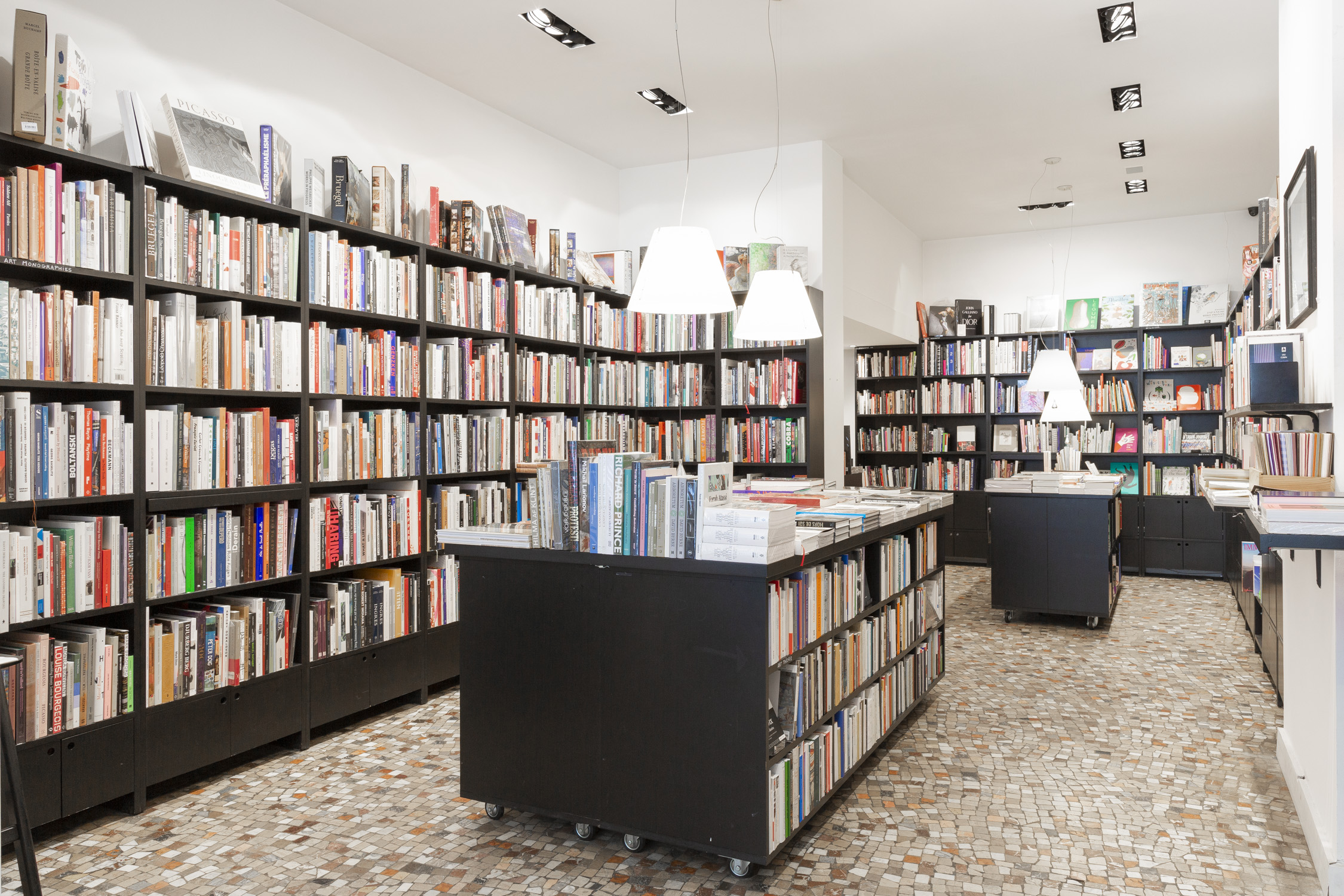 We shall add that our collection includes sections dedicated to garments and cooking, which are at the service of human needs but interest us way beyond their functional nature. Moreover, and perhaps more passionately, our selection also encompasses publications about cinema and the performing arts.
And if we add that our shelves are also populated by books on art, techniques, theory, mythology and lessons brought to us by regions like Japan and black Africa, the list of reasons to visit us in person or virtually should be complete.
We're a crew of people with different backgrounds, accents, age groups and passports who share one common obsession. Guess which. Whether you come by the shop or click around the website, you'll stumble uppon books which reflect the varied set of interests of a team comprised of graphic designers, social scientists, young artists, illustrators, bibliophiles… We sell books online, but our real passion is to meet the people who want to buy them, share our latest findings, learn from our clients, and watch them get lost among our shelves.