Hélène Drénou
Vases communicants
The Peinture Fraîche team is delighted to invite you to the release of Hélène Drénou's first book, on Thursday 21 October 2021, from 6pm to 9pm.
As an active producer of still lifes, the vase object is part of my image repertoire. I draw it as much as I create it in ceramic. A sort of cult of the object. A year ago I designed this collection of vases, which allowed me to gather my love for this object and a whole bunch of new motifs. At the same time, these drawings influenced my ceramic work, which pushed me to imagine even more hybrid, spontaneous and offbeat forms.
My friends at Actes Nord saw and appreciated this work and immediately suggested that I make a risography book of it. I said "yes".
Based in Charleroi, Belgium, Actes Nord is an initiative of Corinne Clarysse and Nicolas Belayew. It is an independent publishing project. They produce books and fanzines by risography, silk-screening or photocopying. The interests of this micro-publishing structure lie in drawing, collage and collecting. They publish their own projects and those of artists who surround them. The books are in small print runs and mostly hand-bound. Actes Nord's raison d'être is to create surprising, poetic and spontaneous books.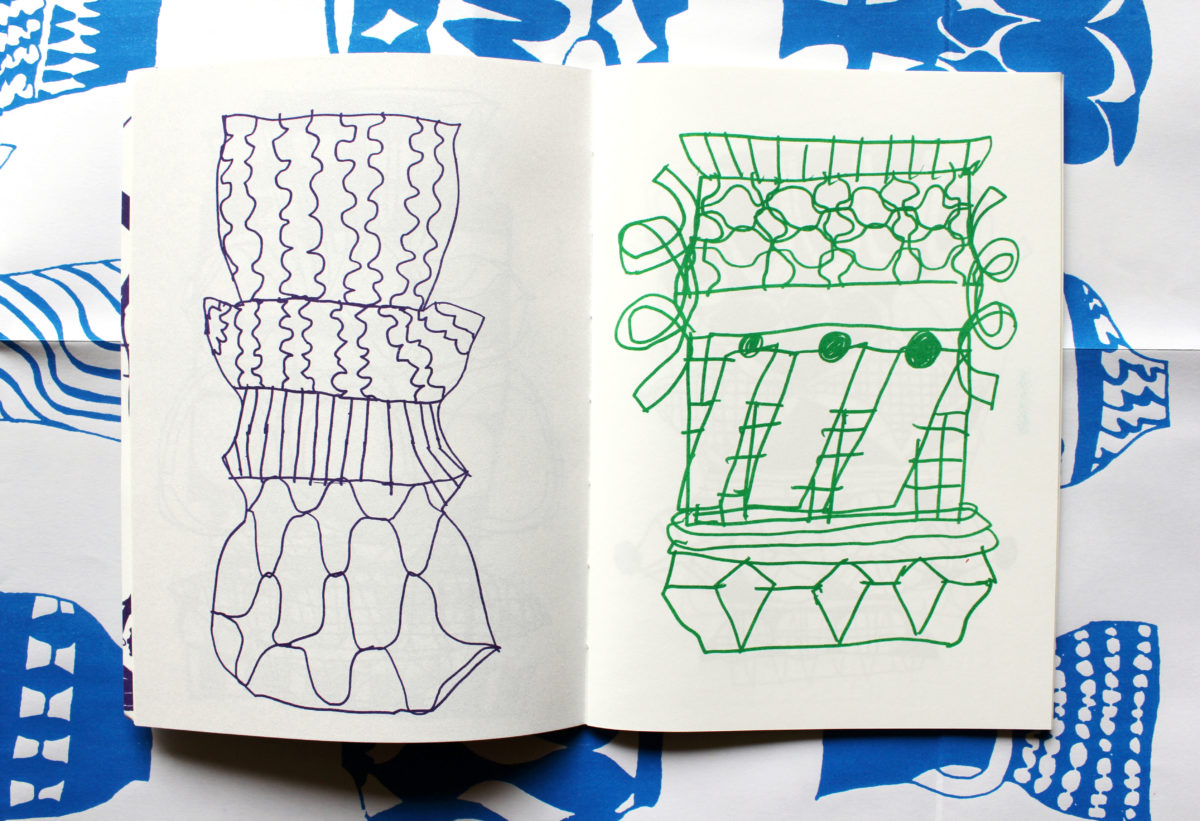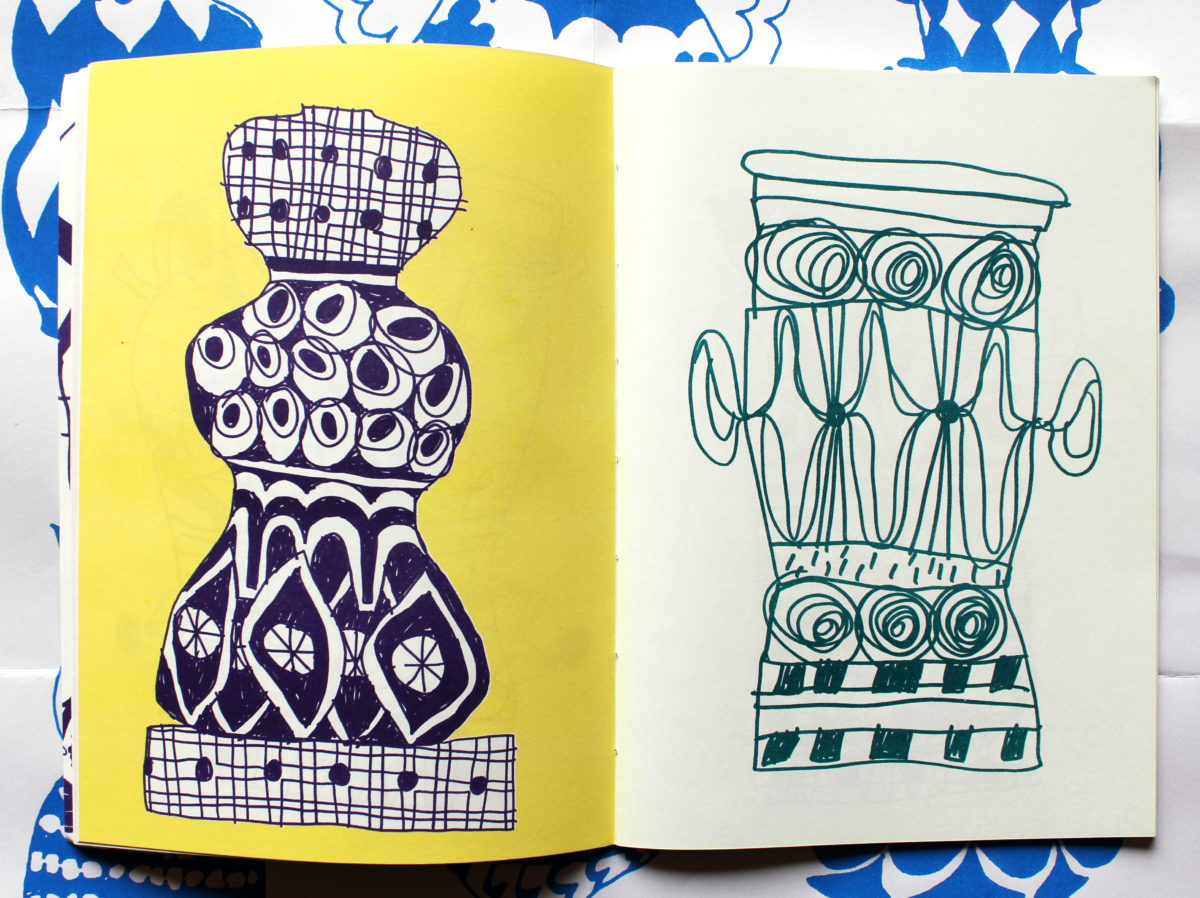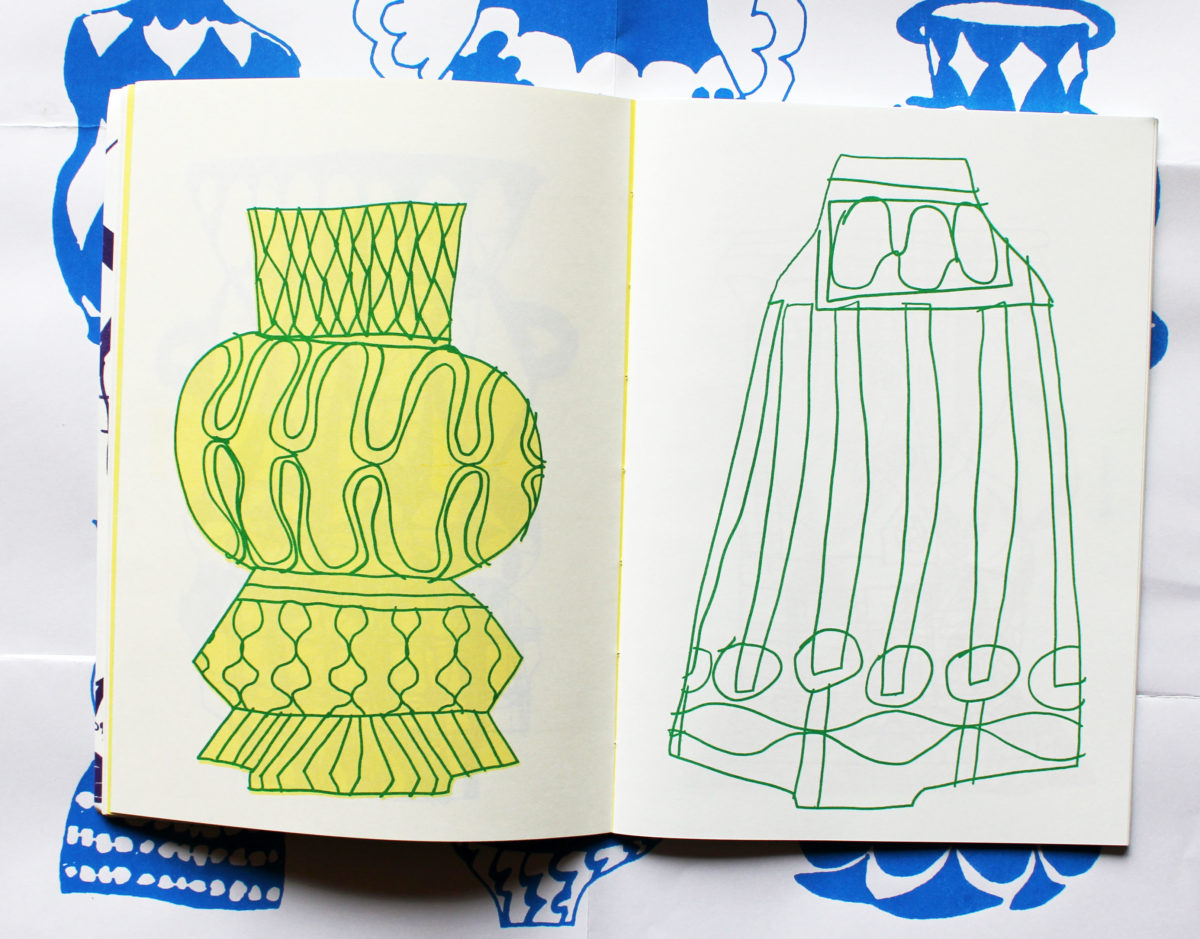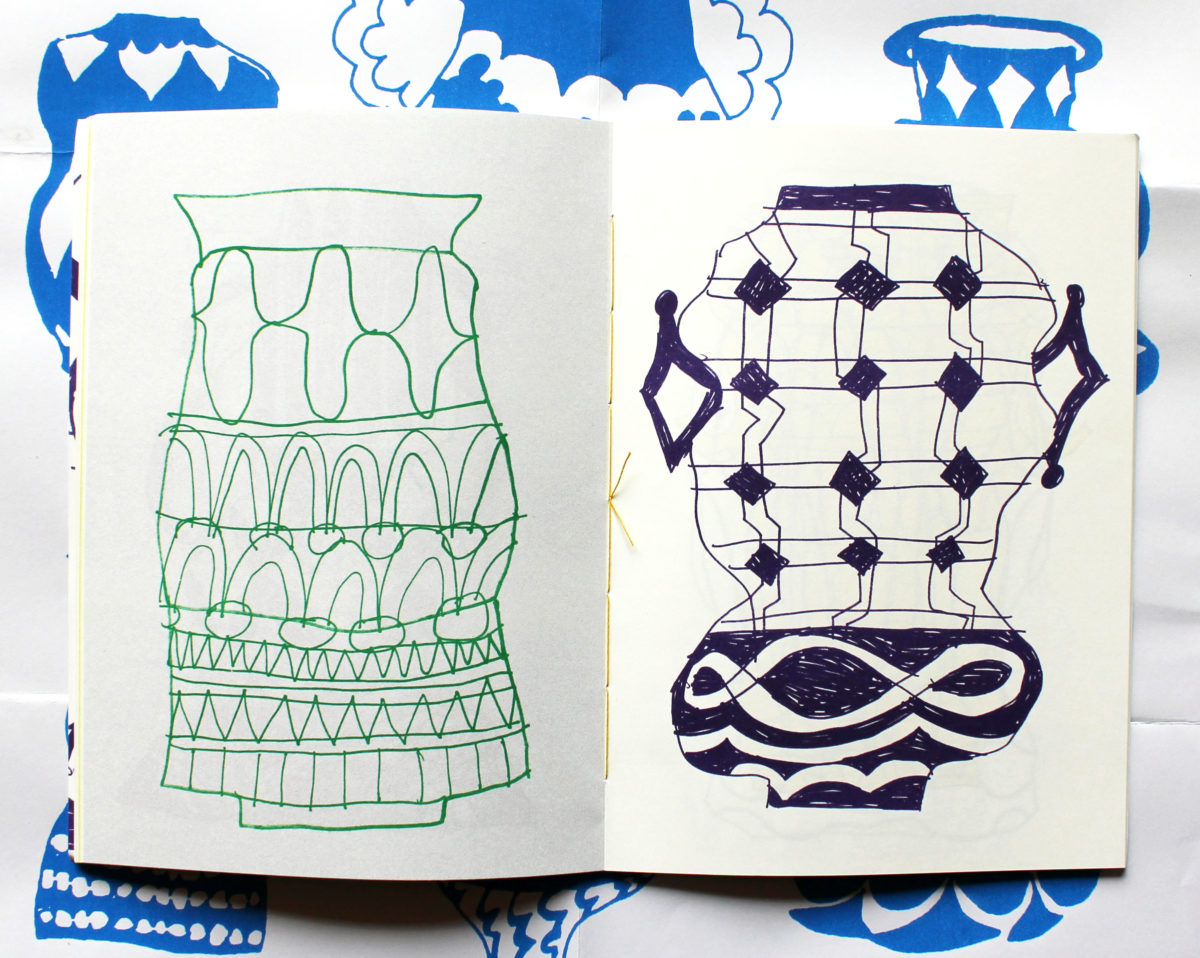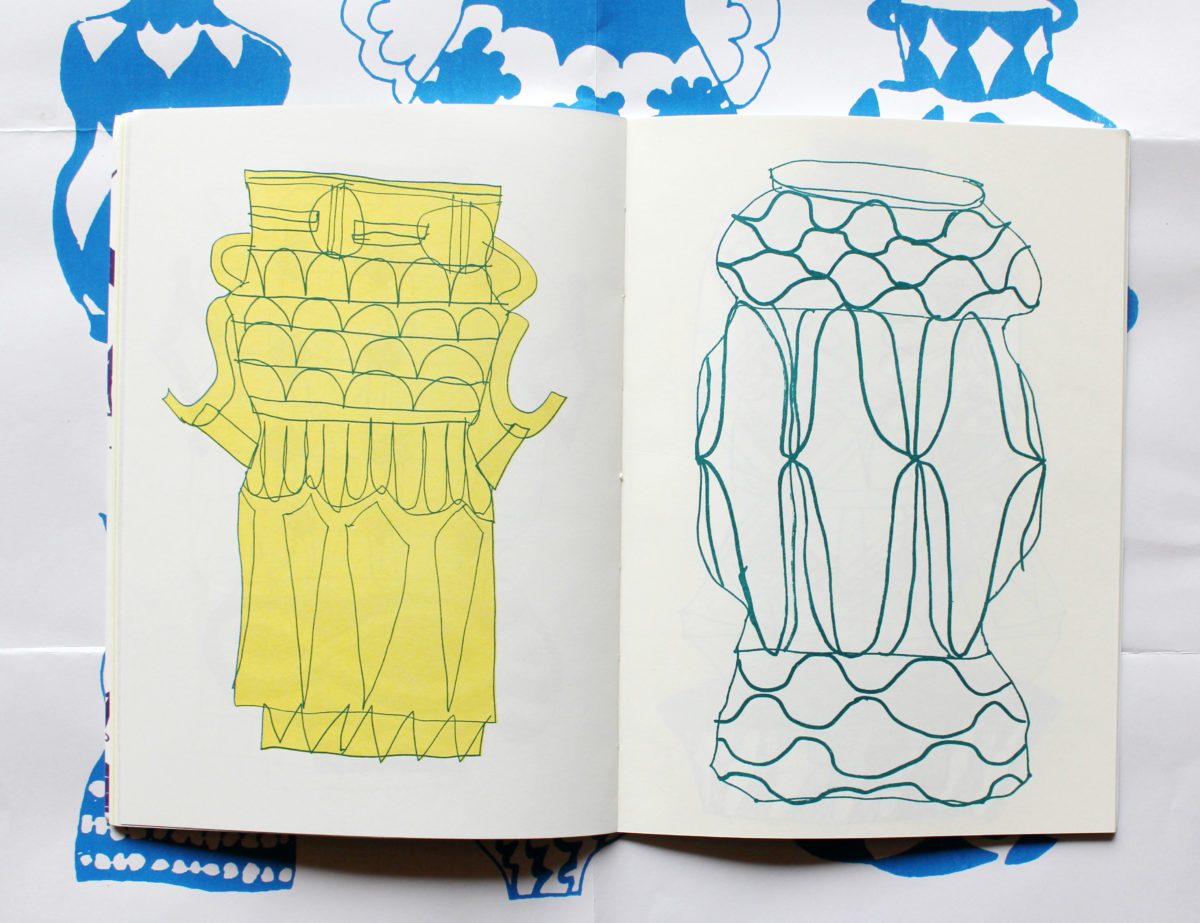 Vases communicants is a collection of imaginary vases, both a research notebook and a catalogue of utopian containers. The drawings are brought together by their unified colours using RISO inks. One is surprised to imagine the crazy bouquets that one could put in these ceramics that are both powerful and poetic, raw and colourful. And to match the generosity of Hélène's line, the book is packaged in a silk-screened poster.
Biography
After studying graphic design in France, Hélène Drénou arrived in Brussels in 2013 to join the screen printing course at the Royal Academy of Fine Arts. Towards the end of her studies she started to experiment with ceramics alongside her other practices. She fell in love with this medium which allowed her to get out of the image and to create her objects which will be an integral part of her future still lifes when she will start oil painting a few years later.
Hélène Drénou is interested in the notion of multiple, of series, her works come to life next to each other. Her practice is based on a colourful universe. Working spontaneously, she plays with representations of interiors, forms extracted and reworked until they become a motif bordering on the abstract.