Vincen Beeckman
La Devinière
We will be welcoming Vincen Beeckman for the launch and signing of his new book La Devinière, on Thursday 17 November, from 6 to 9 pm at 9 rue Lesbroussart.
"This little universe either greets you or ignores you. You smile. You argue, you play chess. You feel cold for it, you suffer with it, you tremble with it. Everything is amazing and everything is natural", writes Vincen Beeckman about the project La Devinière, which was started more than eight years ago.
Through his collaborative practice of photography, Vincen Beeckman succeeds in abolishing the distance with his subjects and invites us to meet the residents of La Devinière.
This centre for institutional psychotherapy, founded in 1976 by Michel Hock as an alternative to the psychiatric hospital, was created to accommodate some twenty children suffering from mental disorders and deemed incurable. They still live there today. Free to move about, the residents organise their days according to their needs with the guidance of an attentive therapeutic team.
La Devinière delivers an intimate and powerful account of the life and different states of mind of this group who have lived together for many years in this place designed for them. True to his committed photography practice, Vincen Beeckman takes the time to build sincere and solid relationships. Every week or so, he goes to the centre to meet the "kids" as they are familiarly called by the therapeutic team that has been following them since they were young. He plays chess or Uno with them, participates in parties and birthdays, shares dramas and anxieties, brings and receives gifts. He shows his photographs and keeps a diary, which he often writes in their presence.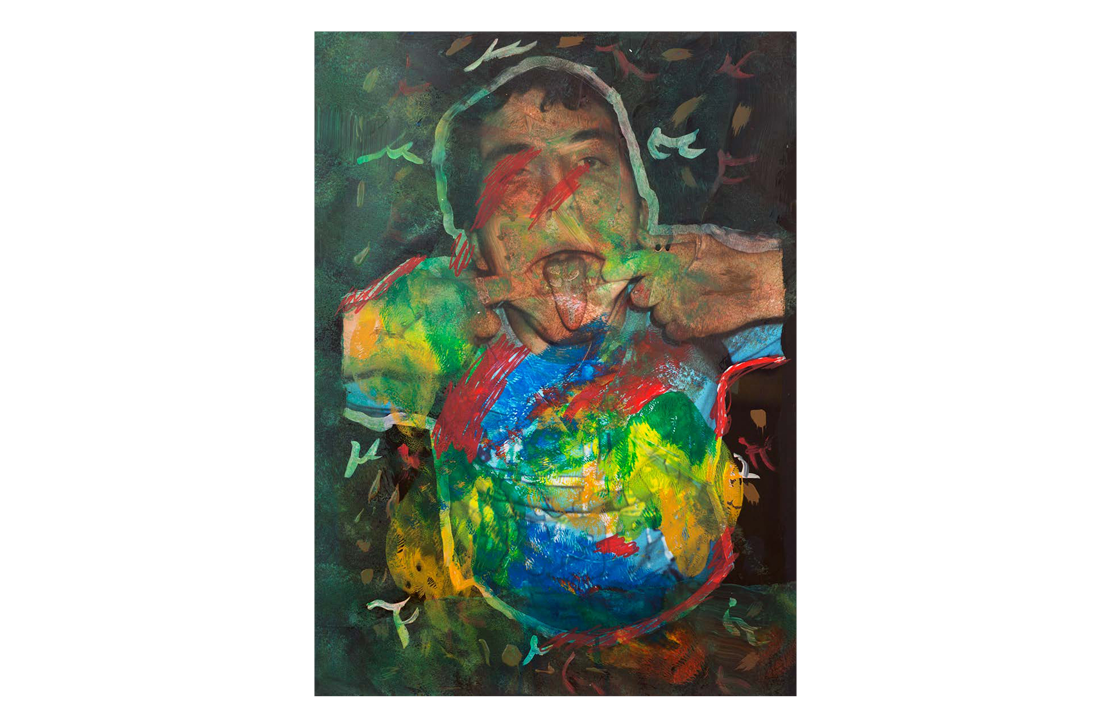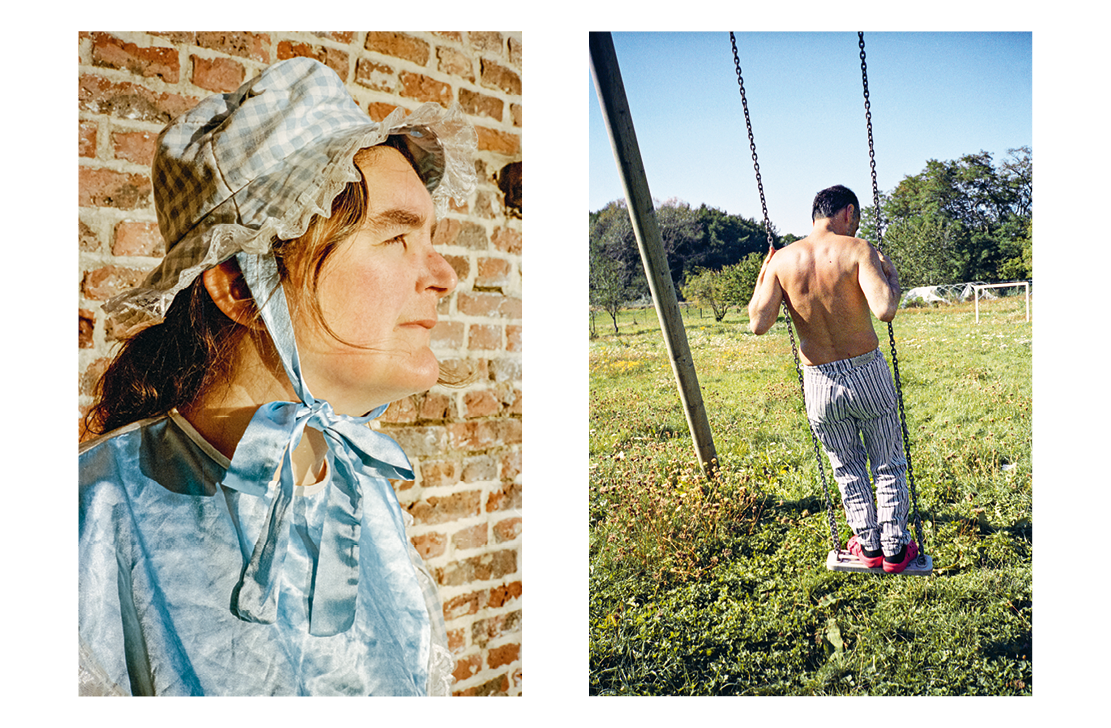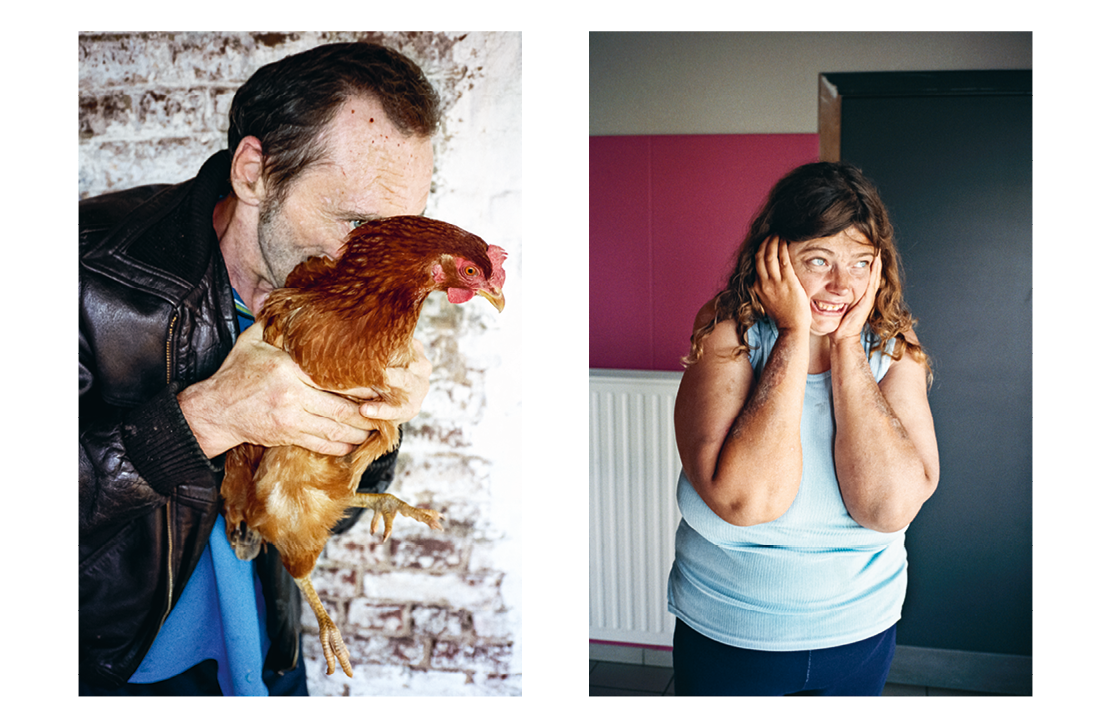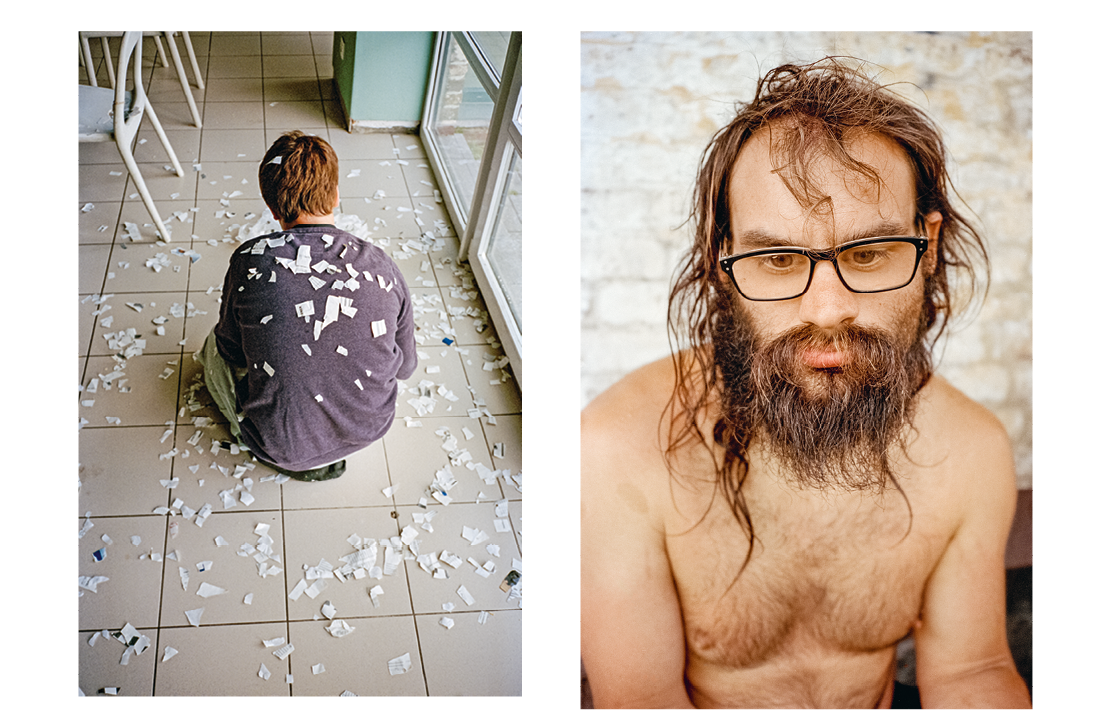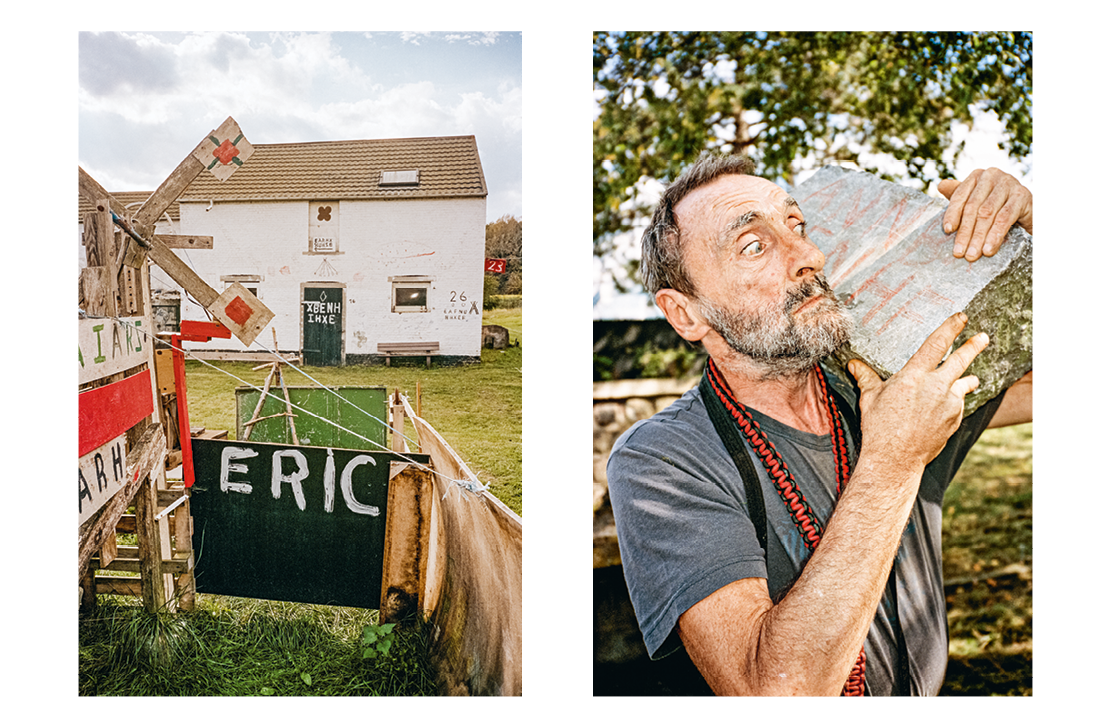 He meets "Jean-Claude, "the strongest man in the world", who trains to lift loads that he makes from anything he can find; Eric, a construction genius, who draws, plans and builds cabins; Laeticia, an AC/DC fan, who always has a new lover; or Vincent, who tears up photos and gives them to Jean-Luc, a puzzle enthusiast, who puts them back together…
The book alternates photographic sequences with extracts from Vincen Beeckman's diary, reproduced in facsimile. The texts respond to the photos in a lively and direct, almost telegraphic style, recounting the instantaneous, the absurd, the joys, the calms, the cries, the tensions, the creations, the games and the loves. Their lives appear over the pages with increasing clarity. Raw, sometimes brutal. But subtly they meet the lives of ordinary people: they talk about hairstyles, shoes, confinement, parties and vaccines. Vincen Beeckman built this story with them. Jean-Luc, Philippe and Eric created the cover image and the scenography of the exhibition, which will be presented at the Arts and Margins Museum in Brussels. For the photographer, the important moment will be when everyone discovers the book and the exhibition.
Biography
For Vincen Beeckman (born 1973), collaboration is essential. He works mainly with marginalised and vulnerable people, giving visibility to under-recognised communities. For example, in the long-term project 'Cracks', he used disposable cameras to connect with the homeless at Brussels Central Station. Vincen Beeckman invited them to photograph themselves, resulting in candid images that reflect the exchange between the photographer and the community. The photographer's work is not easily pigeonholed into a single photographic genre but unfolds in a large constellation – perhaps because Vincen Beeckman is a multi-faceted creator: artist, curator and educator. His work has been exhibited many times: Folkwang Museum, Essen; BPS22, Charleroi; Le Vecteur, Charleroi among others, and has been selected for the Grand Prix Images Vevey, Photobook of the Month (Photo London), Foto Wien Photobook Award, BUP Book Award, or more recently Prix Photo Élysée 2022.
Vincen Beeckman's work on La Devinière will be exhibited from 24 November to 15 January at Art et Marges, as part of the festival Photo Brut Bxl.