Hans Theys
What is in the mind of Belgium based artists and art thinkers these days? We periodically invite a protagonist of the prolific Belgian art landscape to curate our storefront, and share a list of books synthesizing their creative and intellectual mood. Scroll down to get inspired.

HANS THEYS for Peinture Fraîche.
Hans Theys (b. 1936), also known as the hippie of the 1980s, is a twentieth-century philosopher, acting as an art critic and curator to learn more about the art practice. He has written some fifty books on contemporary art and published hundreds of essays, interviews and essays, interviews and reviews in books, catalogues and magazines. All his publications are based on collaborations and conversations with artists. In March 2021 his first novel 'De Genade' (Grace) was published by Lebowski Publishers in Amsterdam.
Hans Theys
Hans Theys sur Vimeo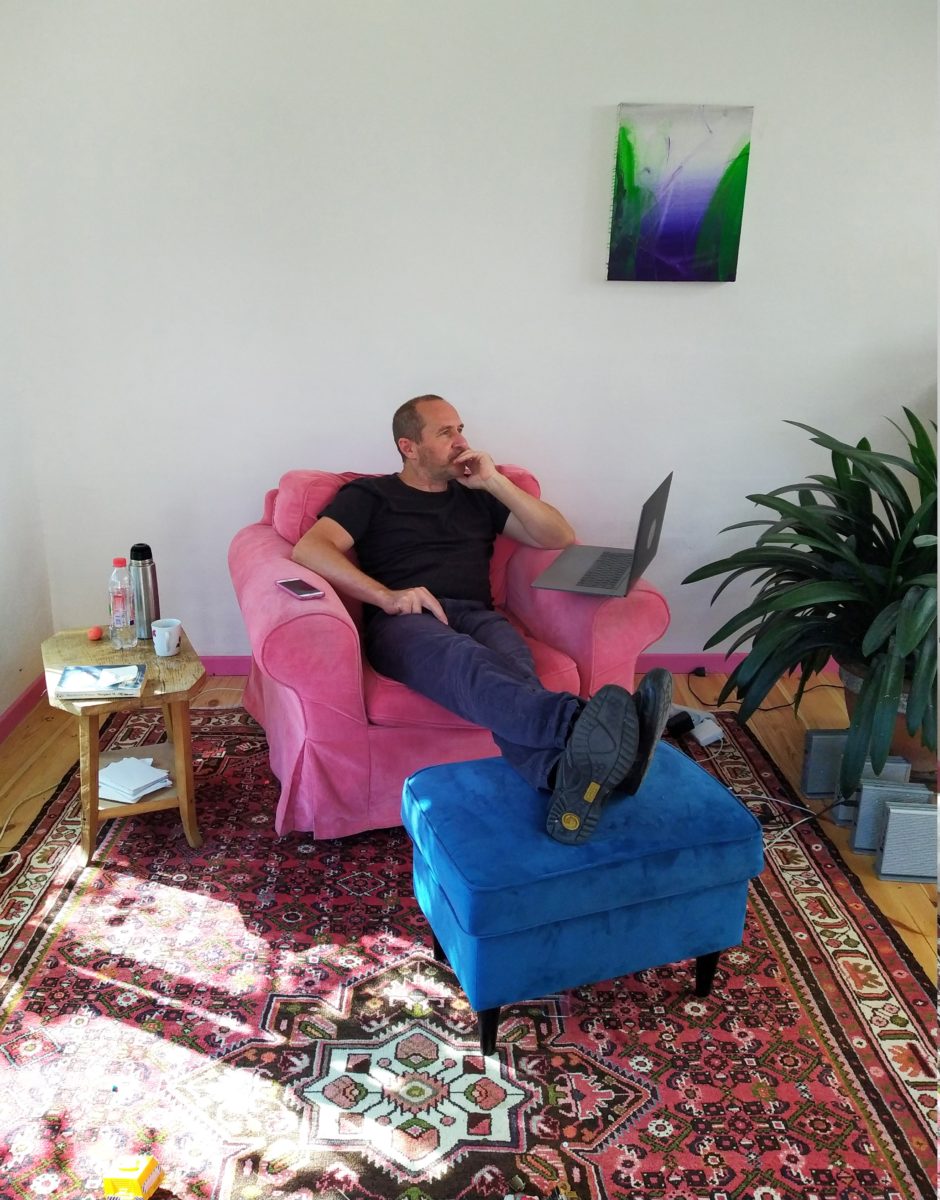 Hans Theys introduced by Philippe
I suggested to Hans Theys that he reveal himself artistically by allowing us to enter the books that he has made or that he believes are important. With his usual generosity, he exceeded the quota. After consultation, he suggested these 15 books. Hans reads in four languages, but Peinture Fraîche does not have any suppliers of novels or essays in Dutch or German, and sometimes has similar difficulties with English. So we have cheated a little and the books we offer are sometimes the French translation, or a more recent and still available version of the books from the list.
The storefront introduced by Hans Theys
What fascinates me about books, I think, is that you share someone's thoughts. It is probably comparable to the pleasure shared by sensitive people who make love, but without the noise… I like insightful authors who continue to think by writing, like Sigmund Freud, Claude Lévi-Strauss, Susan Sontag and Oliver Sacks, and I like authors who have finished thinking and offer us a beautiful form, like Georg Christoph Lichtenberg, Virginia Woolf and W.G. Sebald. Finally, I like books that teach me something, that help me question my own beliefs, or that solidify suspicions that, left alone, would look like madness.